Blog entry 30.3.2020
After a day of rest in the forest we are now a little closer to home.
Actually it was planned to take a nice walk around the lake but the weather was not at all inviting: rainy and cloudy. How beautiful the lake presented itself when we drove along the shore the evening before. The next day everything was different. So we stayed lazy in the car, busy with things that we had to do anyway.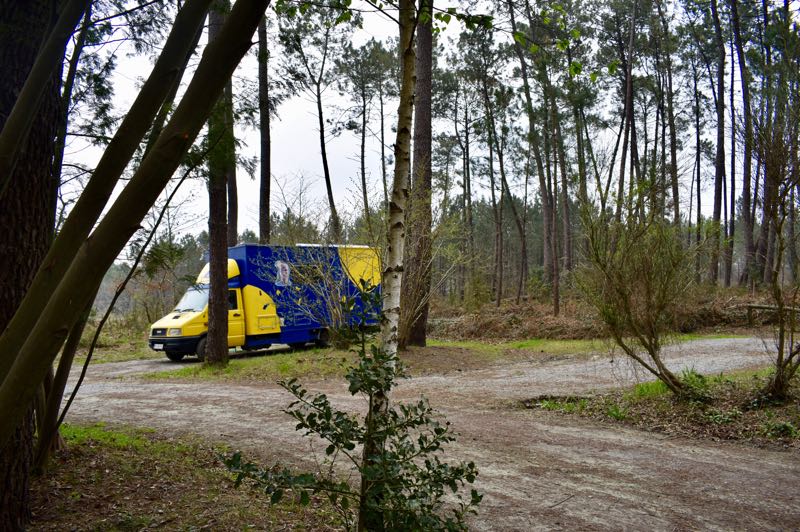 But today we had to move on. 380 km to the next small lake. In rain or sleet the drive was pretty boring.
The beginning of spring was not accompanied by the sun. Good that there is no snow on the road. Our tires would not be suitable for that. 
On the overhead signs of the motorways you can read hints about the coronavirus Covid 19 again and again. 
Now we have found a place with a view of the lake Étang de Gouillet near Saint-Sylvestre in an icy cold wind and we only look at the lake from the inside.
Only about 20 km away from the small village Fromental, where we stayed last year. Our daily stages are quite similar to those of last year and even with a few days difference we are back on the same route. 
In Autun there is again a lake for a parking place for tomorrow. Let's see if we can reach it again. 
In five days of travel we have already covered 1,650 km. 1.400 km are still ahead of us.