Blog entry April 3, 2020
In the morning at the departure from Waldkirch we were amazed at the hustle and bustle on the streets and sidewalks.
Many companies seem to work normally or with little restrictions, car repair shops are open. What would the German do without his car! Even construction work seems to go on without restrictions. We have not seen this anywhere else during the Corona crisis.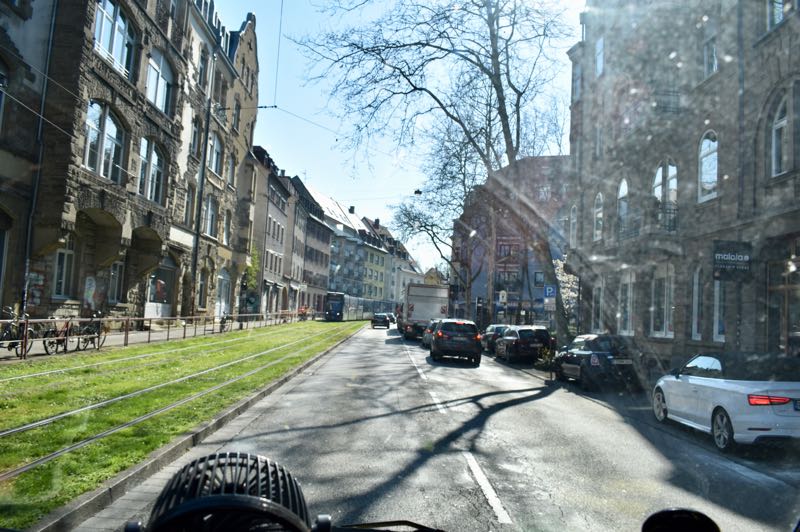 In Freiburg, a very beautiful city, things were also very lively. Many cyclists and pedestrians were on the streets and sidewalks.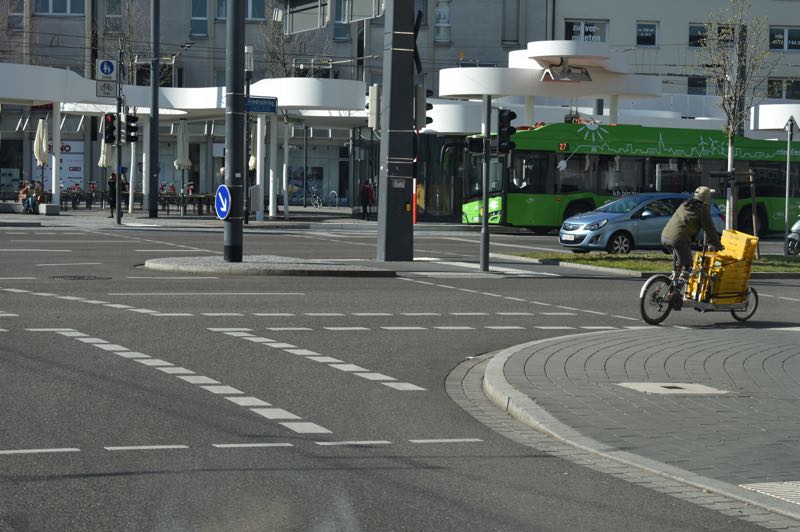 Soon we climbed up serpentines through the Black Forest, where we also refuelled. The saleswoman told us anecdotes from her everyday life with 3 children who are now engaged in e-learning at home and let go of her frustration about how the teachers are wiping themselves off against the parents. 
Up on the mountain there was still snow in places.
Past the Titisee we went through beautiful landscape, some of which was still hibernating. 
There, where the Danube has its source and the first kilometers it flows along, the world is still in order.
When we looked for a place for the late lunch after a few hours of driving, we found that it was actually enough of travelling and decided to stand right there for the night. It was in Ehingen at the Danube, the first time on our journey our sleeping place was not at a lake. 
That should have given us something to think about. It was pretty bad. Until 1am private cars came and drove at short intervals to the parking lot, which is actually used by mobile homes for sleeping, and made a kravall there: loud music from the radios, running engines, long and loud conversations of people who apparently met there and were doing business of some kind. This place is certainly no longer visited by us. 
Accordingly, we were tired in the morning and came late to the street. 
It was a long day with many kilometers on country roads. Via Ulm, Ingolstadt, Landshut we went for lunch to our place in Neuburg an der Donau. There we already stood in autumn 2018 when we returned from Great Britain, when a great art festival took place. 
Today it was empty except for a few pedestrians and cyclists. It also served only for lunch. The buttered potatoes are a quick but warm lunch, they are not heavy in the stomach and we both enjoy them. 
Full of impatience we approached the Austrian border and again we were rather disappointed by the reality. We were already warned by our friends and family members about the border crossing: it is getting worse and worse! 
But it became a short friendly stay at the border. We showed our passports and the very young official asked us if we were coming back from holiday and if we knew that he had to send us to quarantine now, noted our address on his list, filled in a form, had it signed and we drove a few kilometres further to Andorf.
Hopefully it will be a quiet night here before our last part home.