Blog entry 8.1.2021
It is always exciting how chaotic and unorganised the access to ferries can be.
There are no clear signs, and the staff's instructions, once you have found the entrance after wandering around for a while, are just as confusing. 
So together with Peter and Geli we managed to get onto the modern and luxurious hydrofoil. Everything on board was clean and when the trip started, it bumped and rocked at times like on a motorway.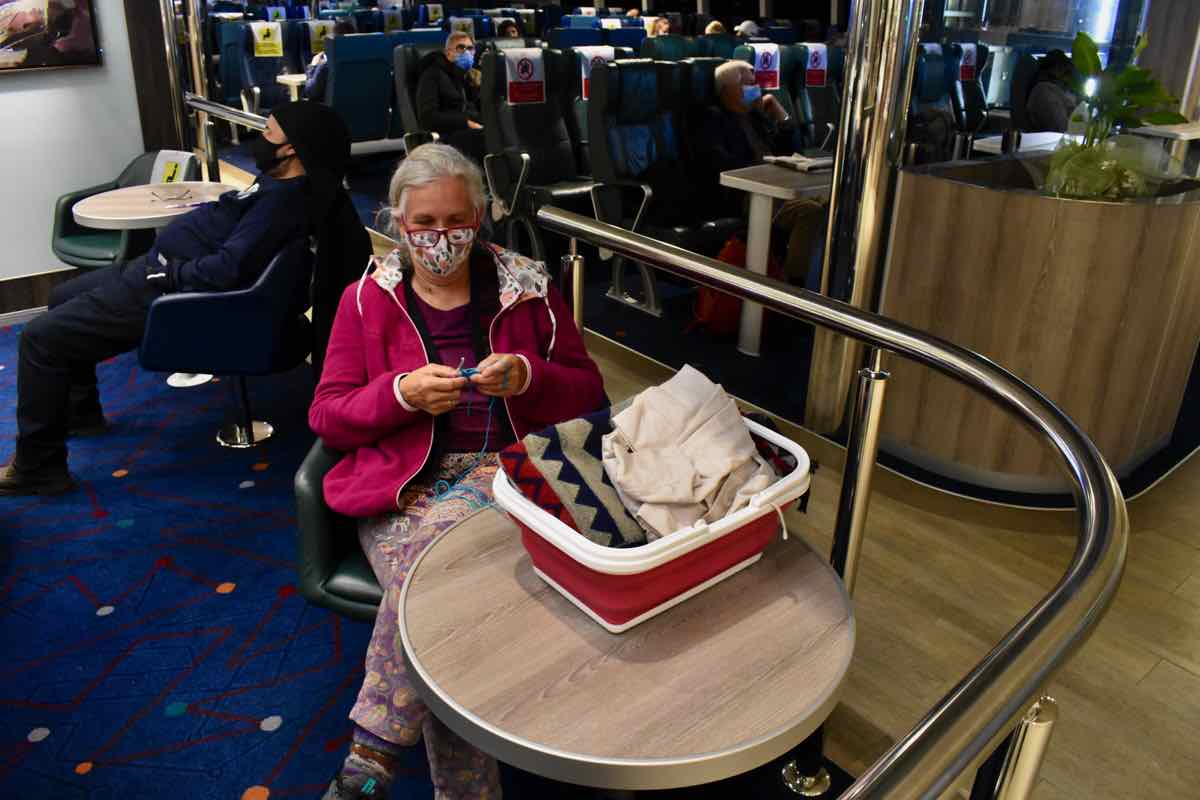 Fortunately, I was distracted from any nausea by my crocheting. Beforehand I had read on the internet that in very early times Sicily was once connected to Malta by a land bridge, which lies at a depth of 30 metres. Sometimes it felt as if the land bridge had come to the surface or the ship was hitting potholes on a bumpy highway. 
Well, after about 2 hours the crossing was over and a fantastic drive in next to the illuminated skyline of Valetta showed up. After a few pointless rounds along the quay – caused by a confused sat nav and a totally confused mobile phone – we still managed to find Peter and Geli again and spent the rest of the very short night at 19 degrees and summer feeling at the marina. 
In the morning we had to decide between Valetta and the beach. We know each other too well. What we don't do right away doesn't work out in the end and so we marched towards the centre. 
There was a carriage. Ever since my unfulfilled wish for a ride in a horse-drawn carriage in Vienna on my First Communion, I have always wanted to ride in a horse-drawn carriage. Today was the day. For 40 € we took a sightseeing tour of Malta. 
Sitting comfortably in the carriage was far less strenuous than strolling up and down hills through the old town. 
There even had to be time to clean up the horse excrement.
We also stopped at the Botanical Gardens and at the large bell donated by the English Queen. It had certainly been brought by the workers and not the Queen herself. But as always, the memory remains with the heads, the workers do not count.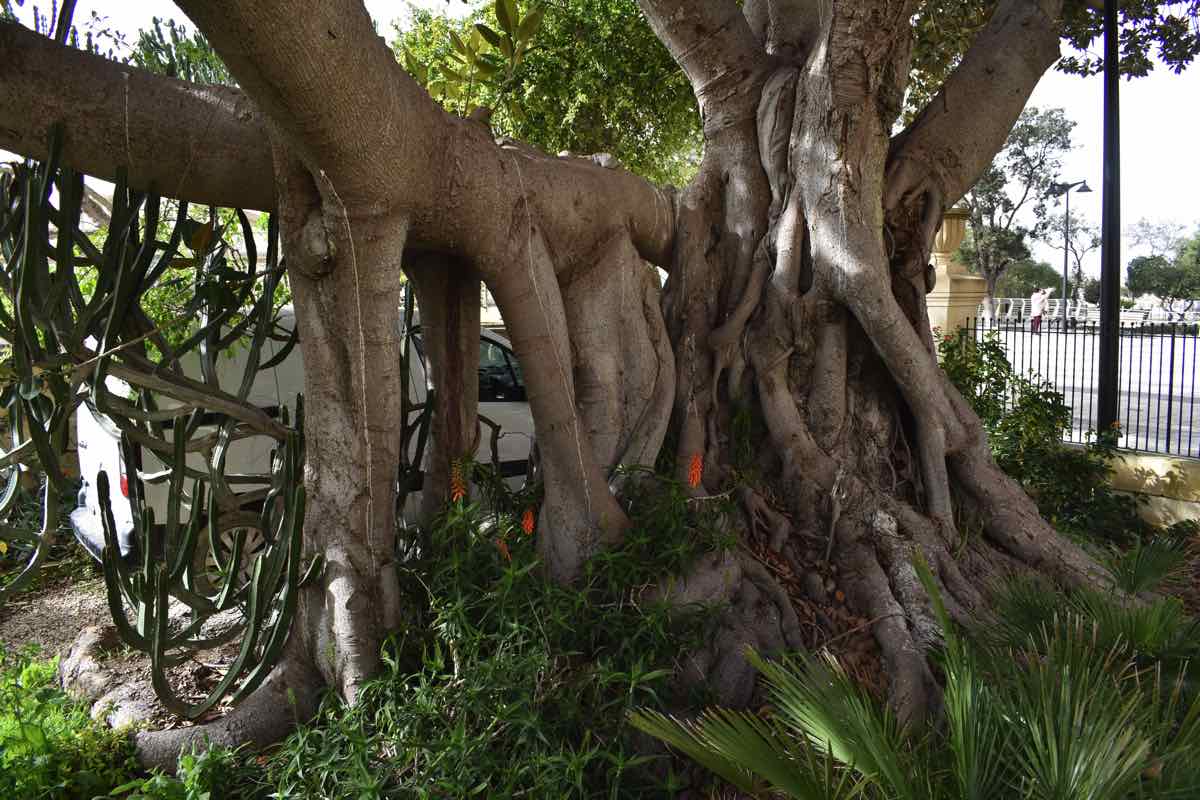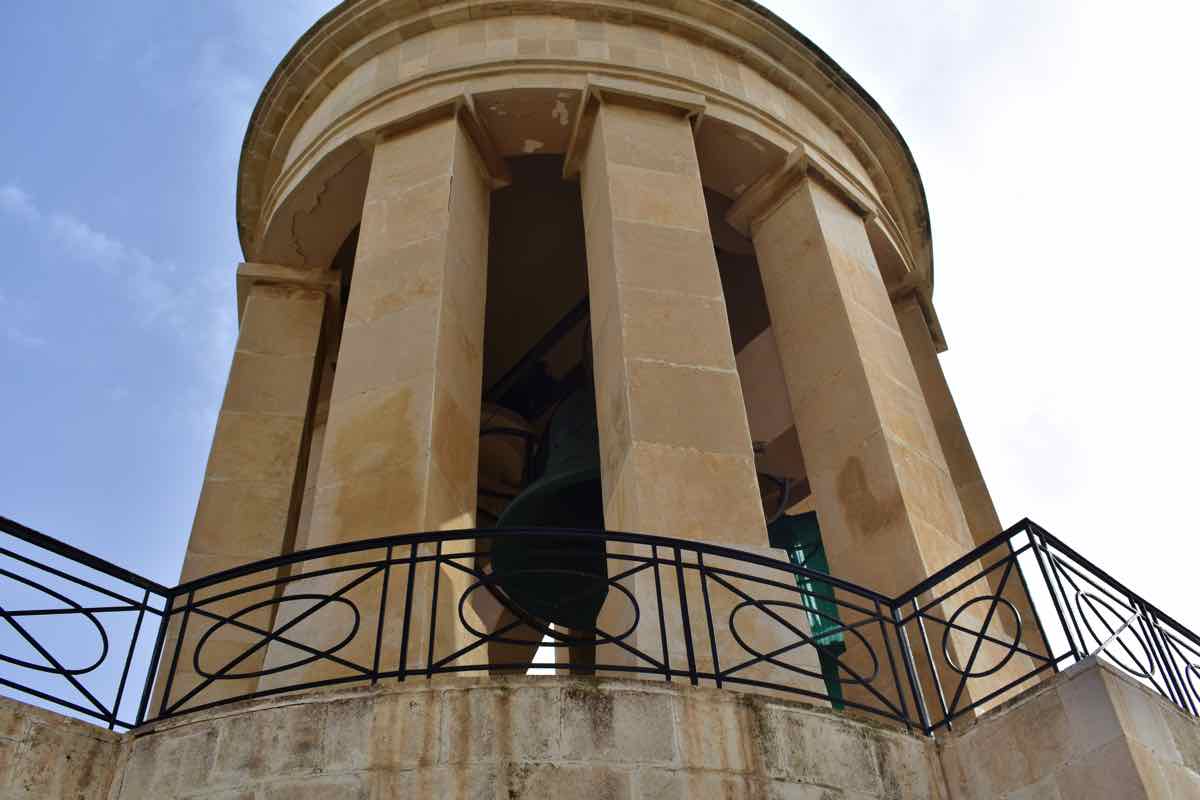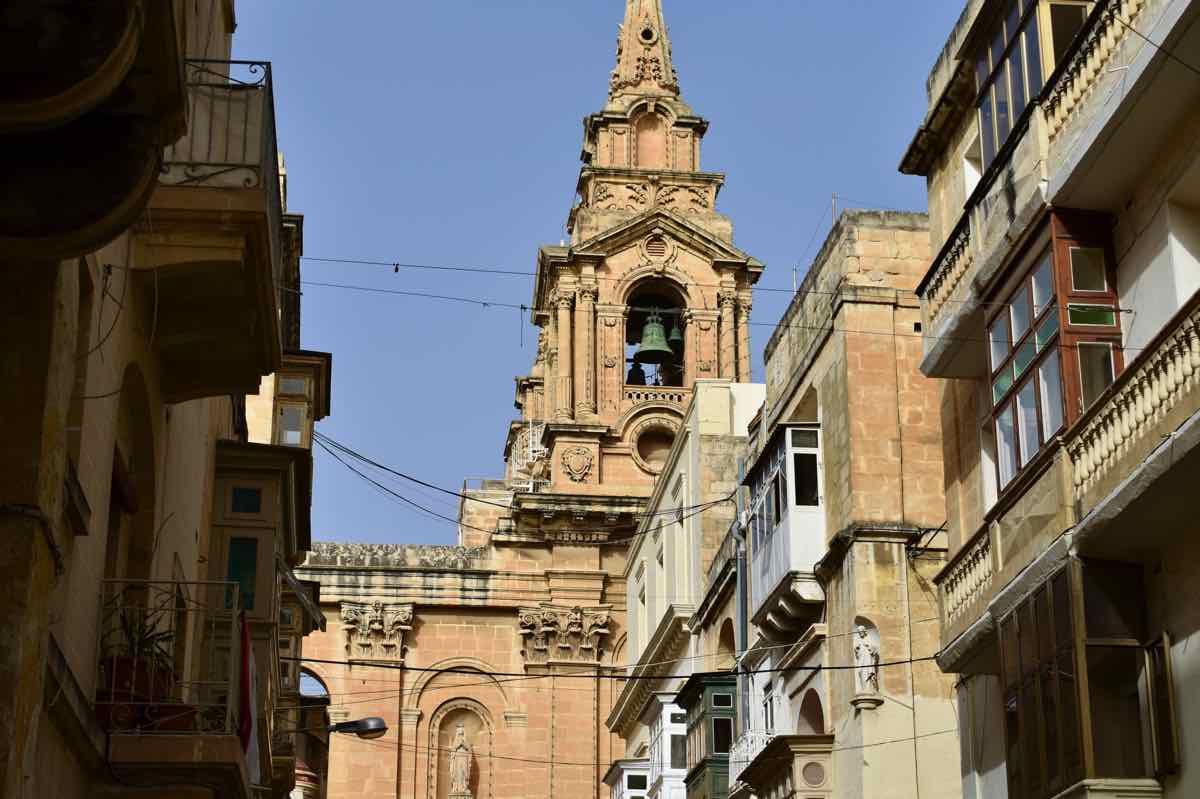 At the street food stall we bought a famous pastizzi, a beef mince wrapped in puff pastry. Good thing we were just under cover when it suddenly started raining. And as suddenly as it started, it was over again. But the temperature was already dropping a bit when we arrived back at Big Fredi's place.
It drove us to our friends, who were already eagerly awaiting us on the last beach before the ferry to Gozo. 
What a joy it was to see them again. From now on, we'll be exploring Malta and Gozo together.