[:de]Blogeintrag 28.1.2021
Die Hundebesitzerin von Rambo, der mich gebissen hatte,
war so freundlich mich ins Spital zum frisch Verbinden zu führen. Nur 500 m weiter befindet sich Marias Wohnung, wo wir später auch unser erstes Porträt in einer maltesischen Wohnung fertigen konnten. Ein Parkplatz direkt vor der Tür erleichterte den Aufbau unserer Geräte.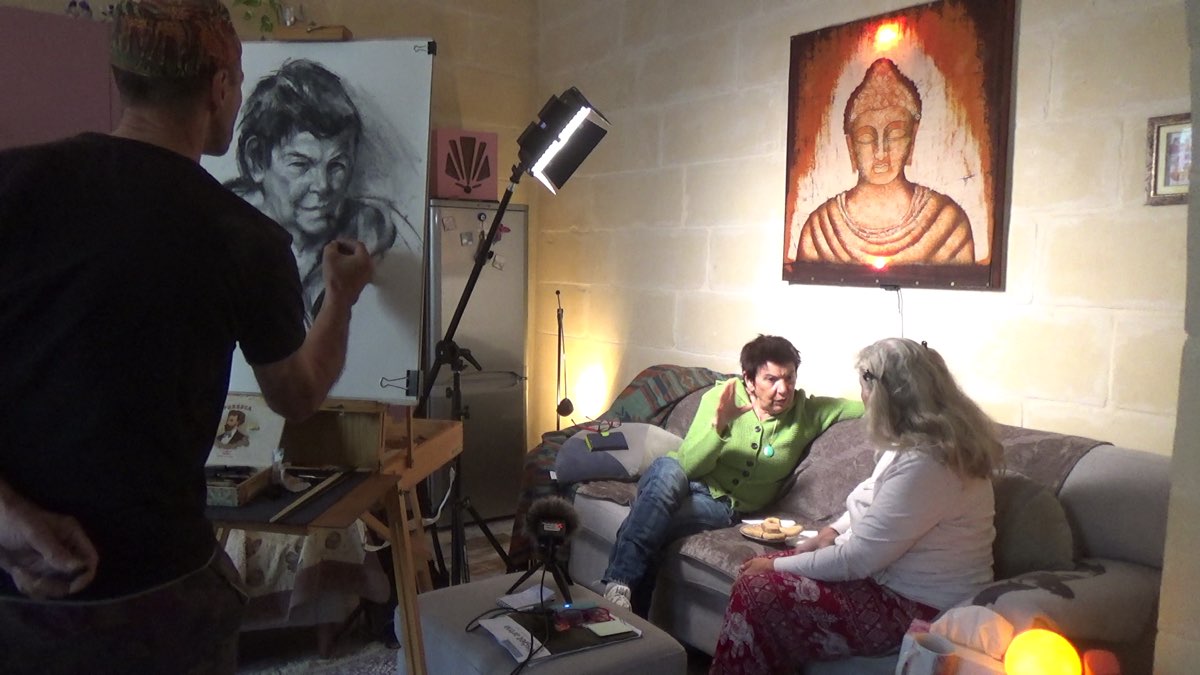 Wir fanden auch danach einen ebenen Parkplatz, von dem wir uns auch seit Tagen nicht mehr wegzubewegen brauchten.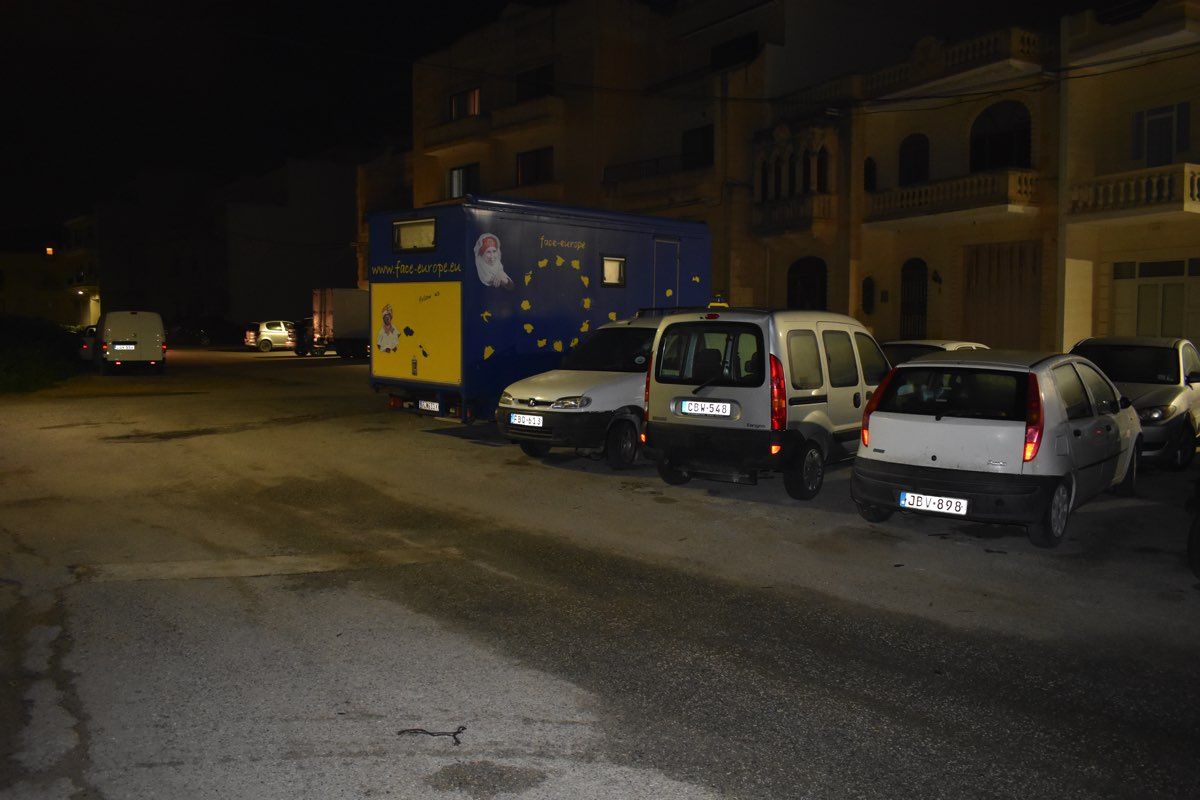 Gleich nebenan befindet sich der Bischofssitz von Gozo. Am Sonntag Abend näherten sich 2 Interessierte Männer unserem Auto und inspizierten die Länderumrisse auf den Seiten. Neugierig geworden, wer die Länder so genau kennt, öffnete Wilfried das Fenster und eine interessante Konversation entspann sich, die mit der Bereitschaft sich am Dienstag porträtieren zu lassen endete.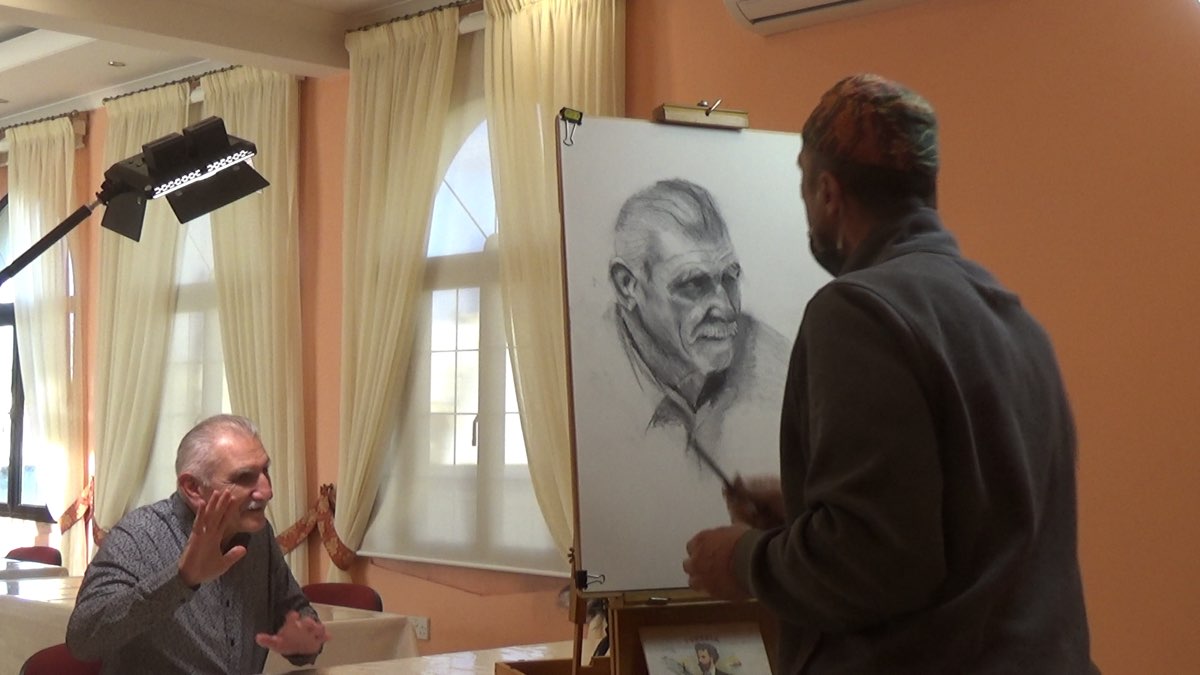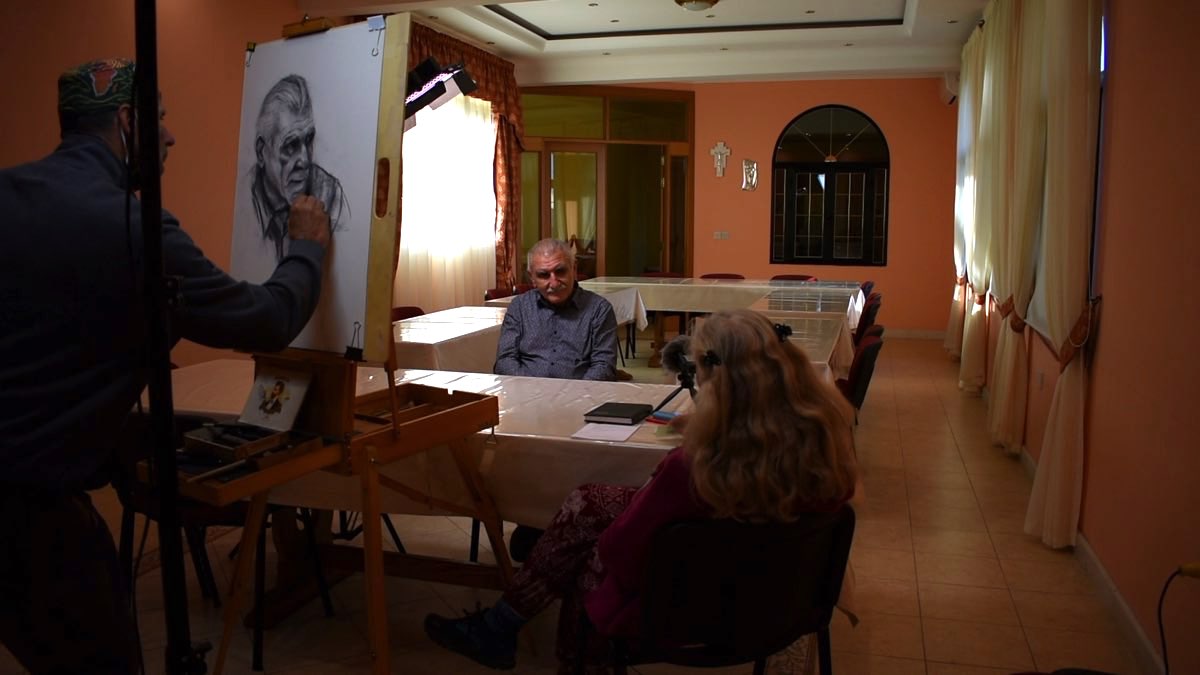 Als Lokal stand uns der Konferenzsaal des Bischofssitzes offen. Da der Bischof vom Papst zum Kardinal ernannt wurde, ist die Wohnung gerade frei. Als nächstes sollte auch gleich der Hausherr, Vater Eddie, gestern porträtiert werden.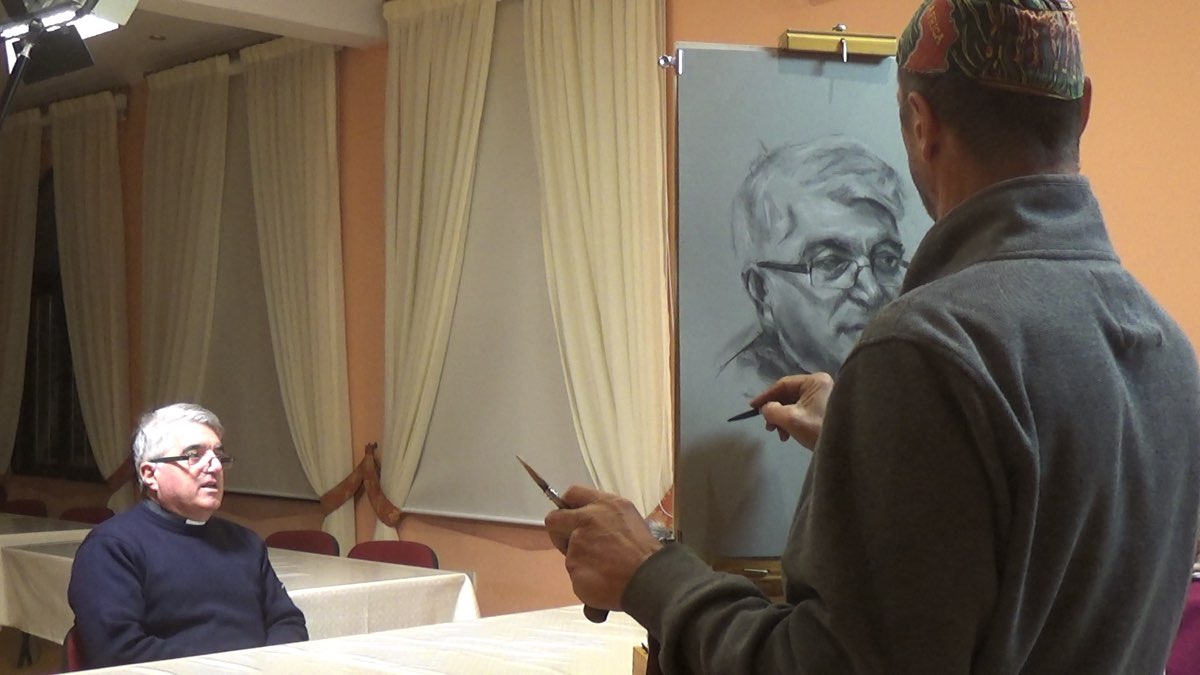 Beide Männer hatten viel zu erzählen. Gadzhi kommt ursprünglich aus Dagestan, einer autonomen Republik Russlands. Er hat 12 Jahre in Malta als Anästhesist gearbeitet, ist in Pension, kommt aber auf Zuruf extra aus Dagestan angereist, wenn Not am Mann hier in Gozo im Krankenhaus ist.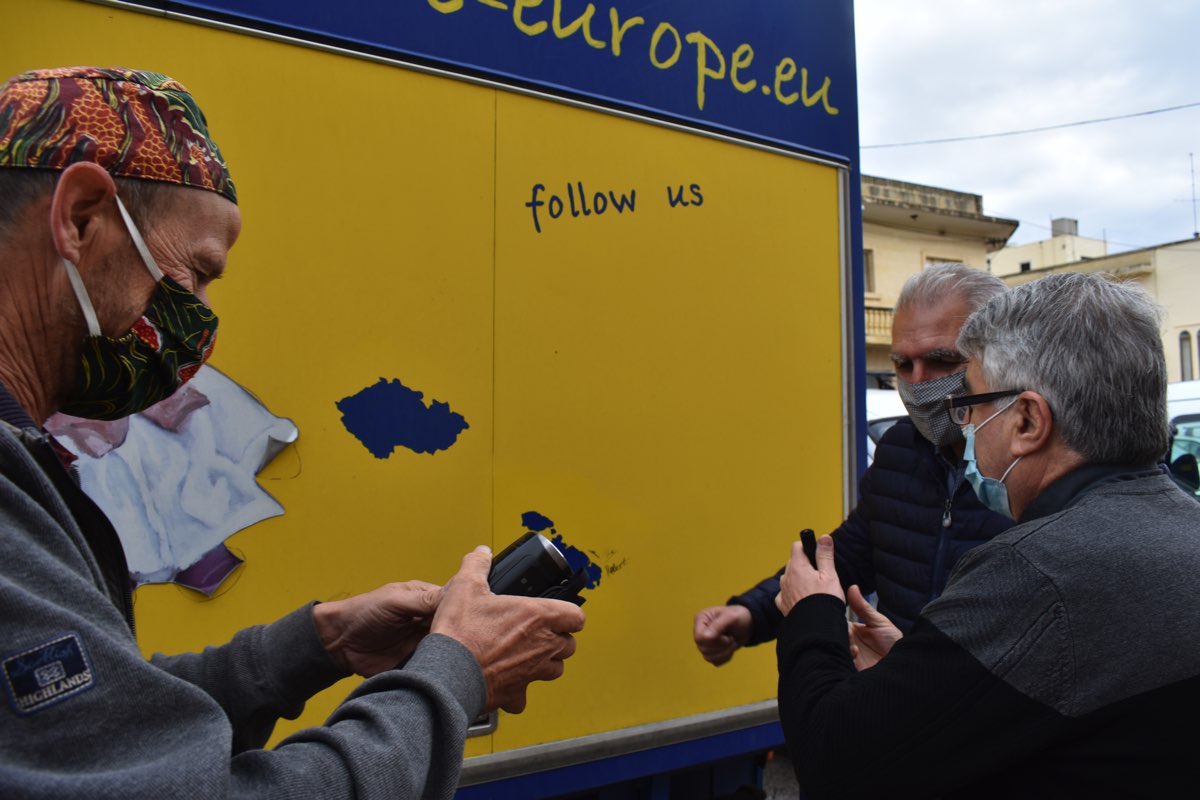 Man geht mit Ausländern hier sehr respektvoll um. Überhaupt sind die Leute hier sehr offen gegenüber Einflüssen von außen. Als ein sehr exponiertes kleines Land mussten sie lernen, anpassungsfähig zu sein. 
Während der Zeit vor der EU Mitgliedschaft und hoher Arbeitslosigkeit gingen viele Malteser weit weg ins Ausland: Australien, Kanada, USA sind die Länder, in denen viele Familienangehörige einige Jahrzehnte verbrachten, bevor sie manchmal wieder heimkehrten. Mit der Unabhängigkeit aber mehr noch mit dem EU Beitritt ging es mit der Wirtschaft in diesem kleinsten Staat der EU steil bergauf und mit den Arbeitslosenzahlen steil bergab. Selbst in Coronavirus Zeiten ist die Arbeitslosenzahl nahe Null. [:en]Blog entry 28.1.2021
The dog owner of Rambo, who had bitten me, was kind enough to take me to the hospital for a fresh bandage. Only 500 m further on is Maria's flat, where we were later able to take our first portrait in a Maltese flat. A parking space right in front of the door made it easy to set up our equipment.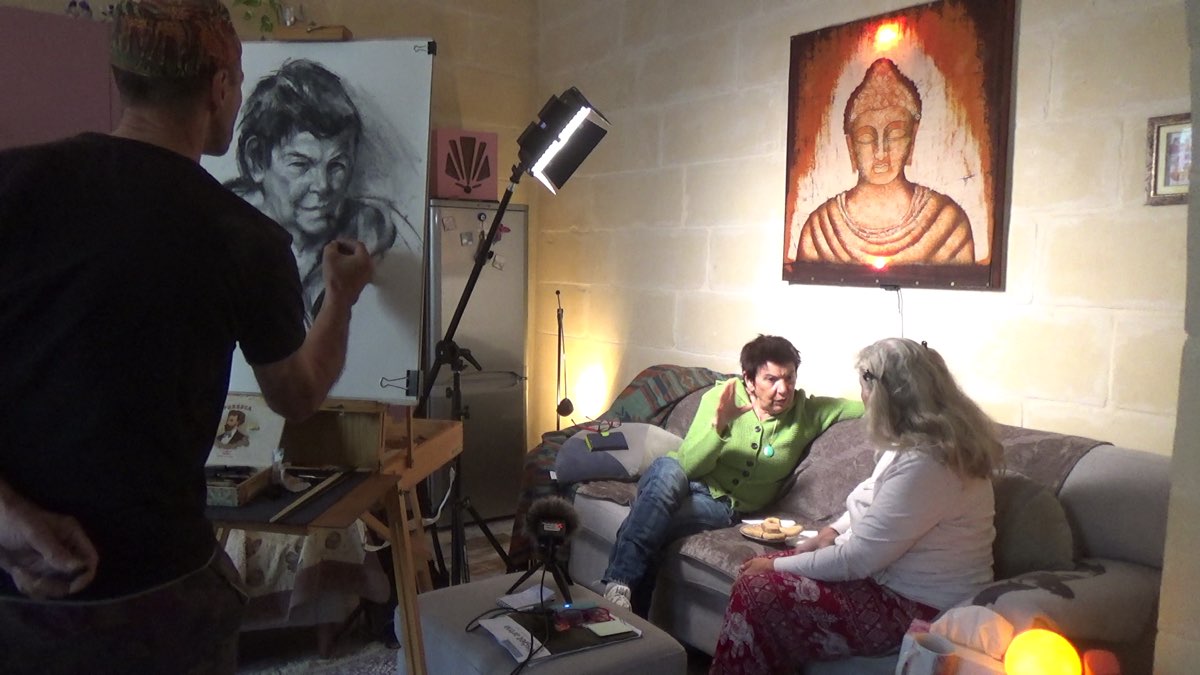 We also found a level parking space afterwards, from which we didn't need to move since days. Right next door is the bishop's residence of Gozo.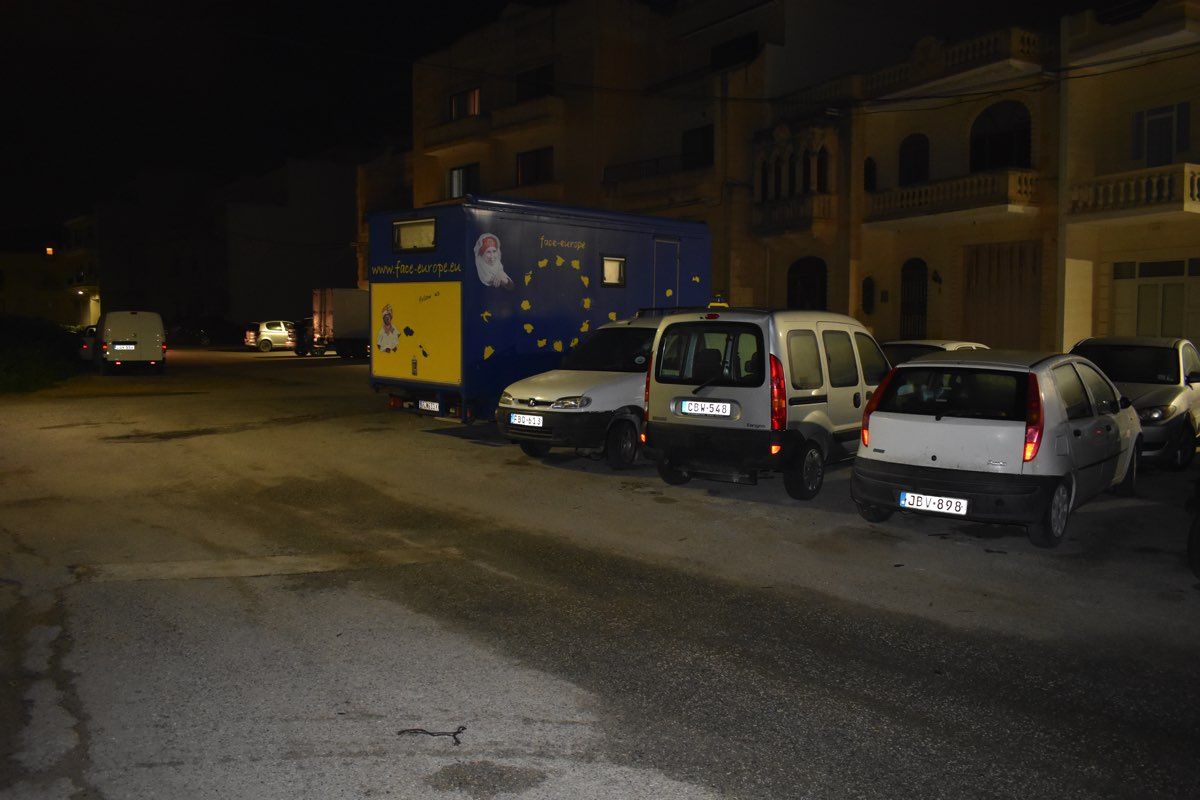 On Sunday evening, 2 interested men approached our car and inspected the country outlines on the sides. Curious as to who knew the countries so well, Wilfried opened the window and an interesting conversation ensued, which ended with the willingness to have a portrait taken on Tuesday. The conference room of the bishop's residence was open to us as a location. Since the bishop has been appointed cardinal by the Pope, the place is currently vacant. Next, the host, Father Eddie, was also to be portrayed yesterday. Both men had a lot to talk about.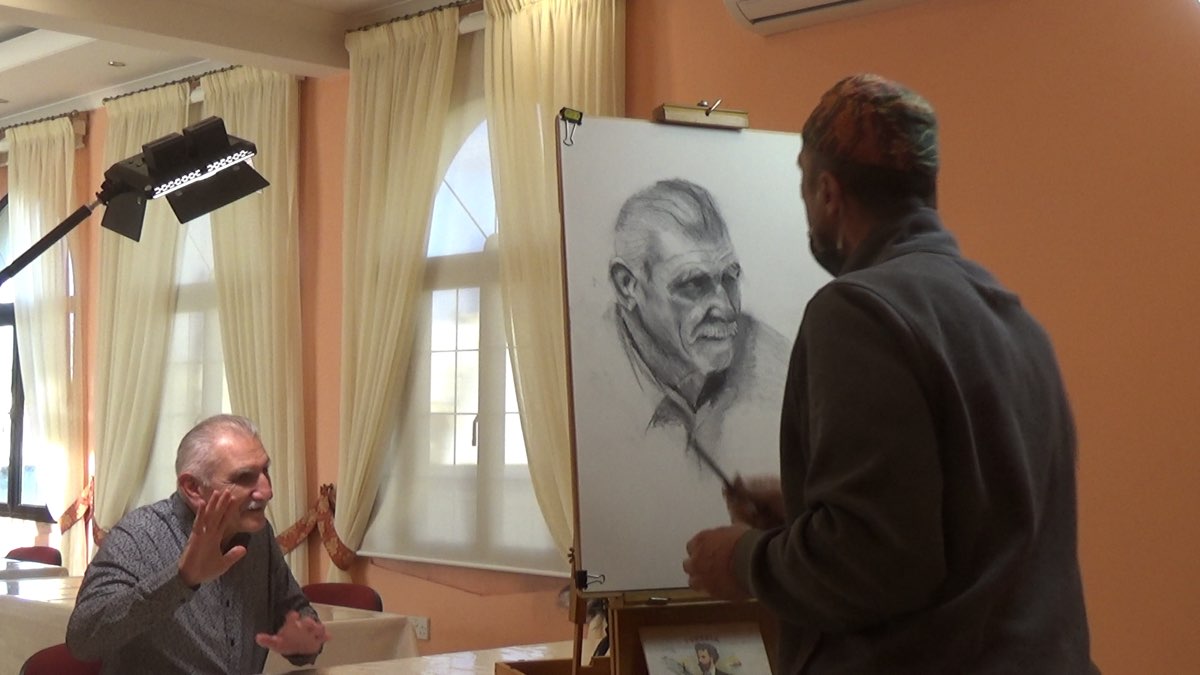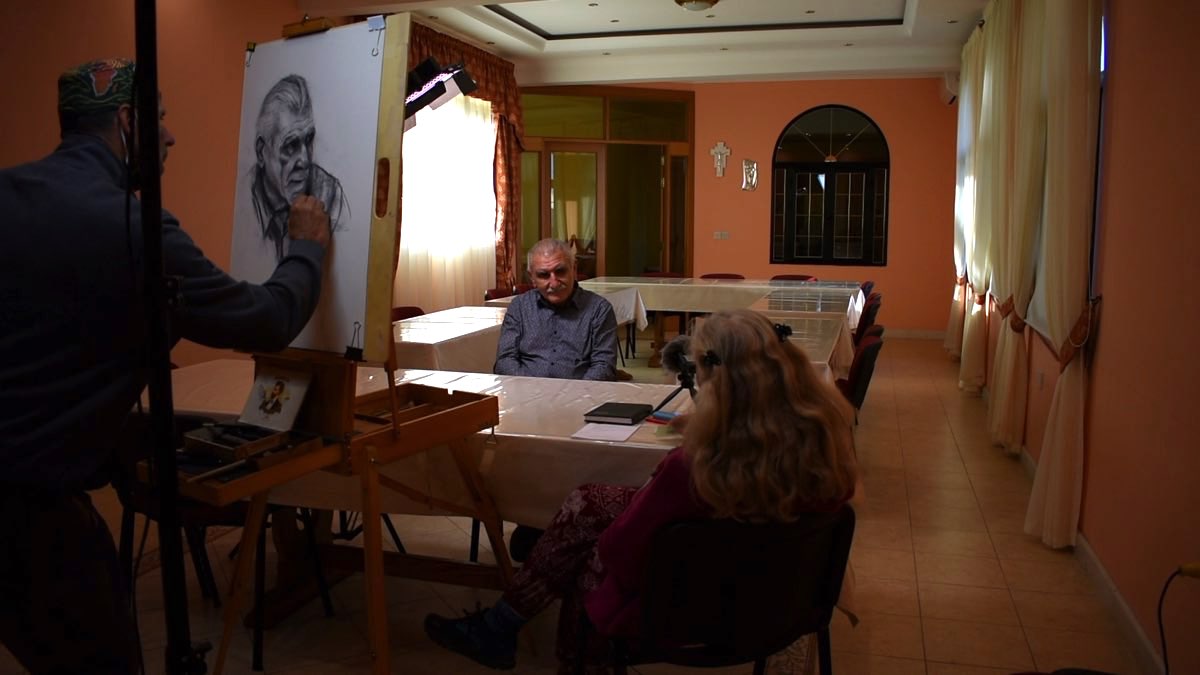 Gadzhi is originally from Dagestan, an autonomous republic of Russia. He worked as an anaesthetist in Malta for 12 years, is retired, but comes from Dagestan whenever there is a need in the hospital here in Gozo. Foreigners are treated very respectfully here. In general, the people here are very open to outside influences. As a very exposed small country, they have had to learn to be adaptable.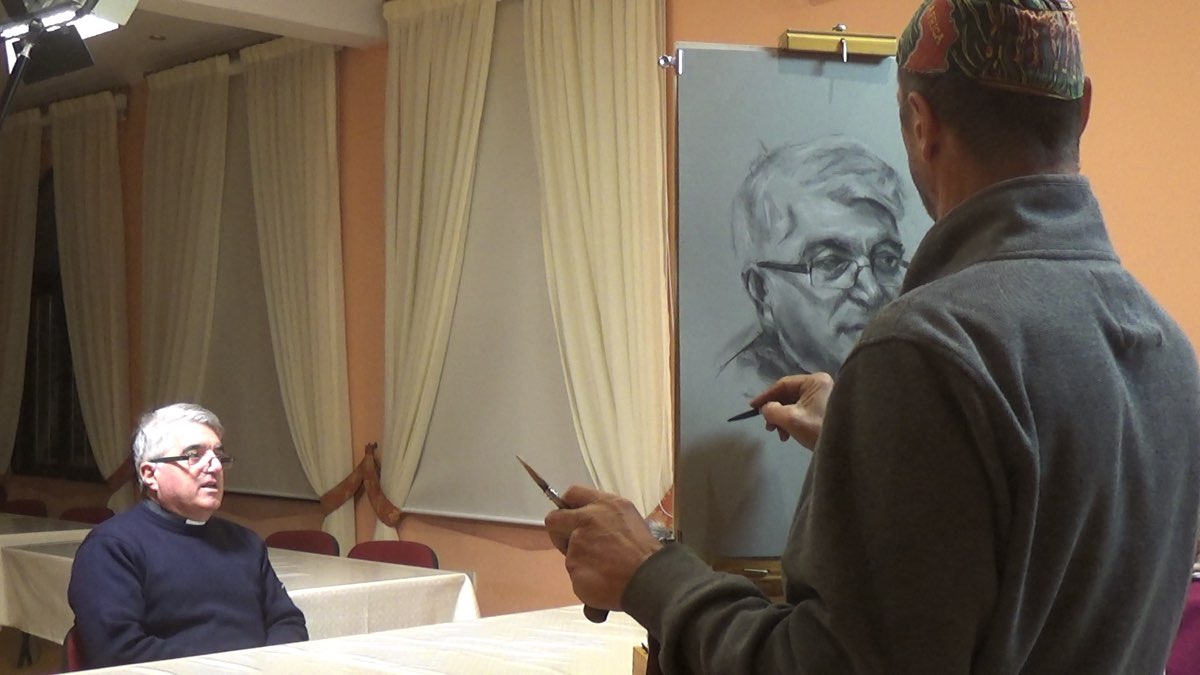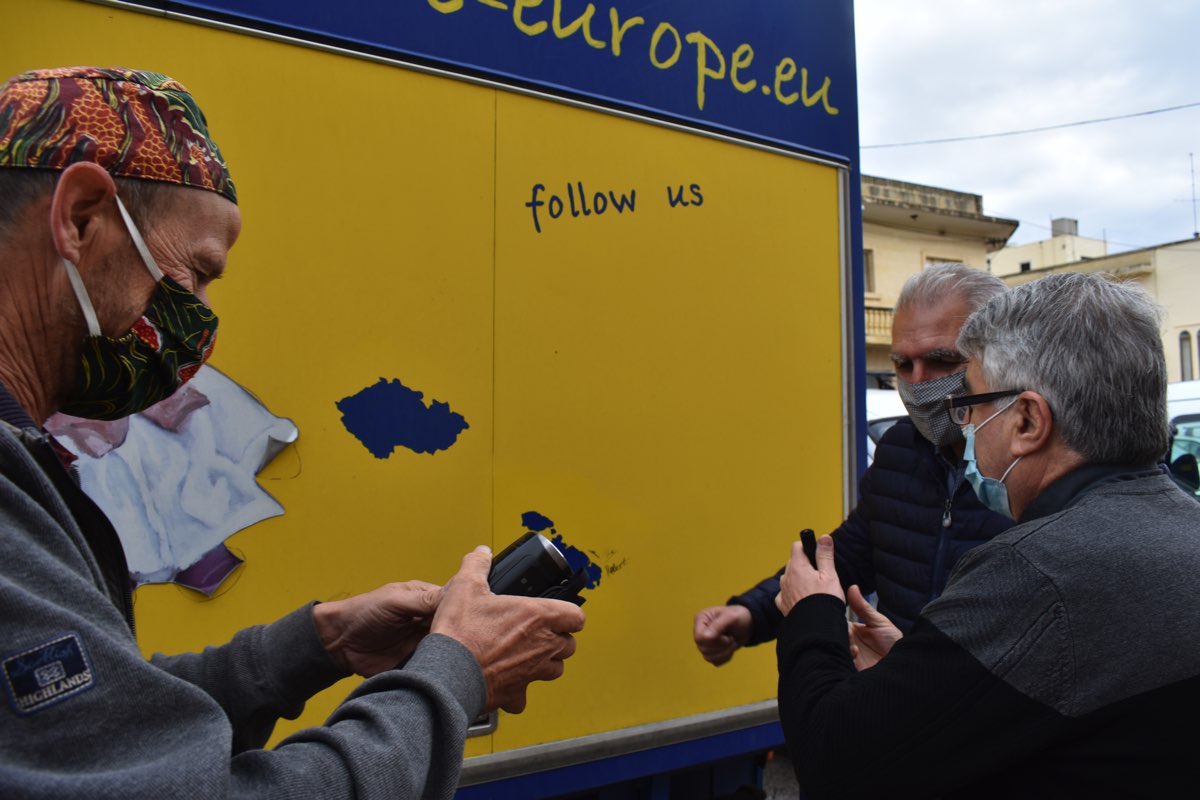 During the time before EU membership and high unemployment, many Maltese went far away abroad: Australia, Canada, USA were particularly the countries where many family members spent some decades before sometimes returning home. With independence, but even more with EU accession, the economy in this smallest state of the EU went up sharply and the unemployment figures went down sharply. Even in coronavirus times, the unemployment rate is close to zero. [:]