[:de]Blogeintrag 2.2.2021
Mit Vater Eddie haben wir hier in Gozo das ganz große Los gezogen.
Er ist nicht nur ein Priester sondern auch wirklich ein Mensch und mit den Menschen und bei Ihnen. Er kennt seine Schäfchen und man merkt die große Liebe, die er zum Leben hat.
Mit Humor und Begeisterung vermittelt er uns ganz besondere Menschen für Face Europe. 
Und alle machen mit! So sind wir in Gozo nun bei Porträt Nr. 9 und morgen kommt Nr. 10.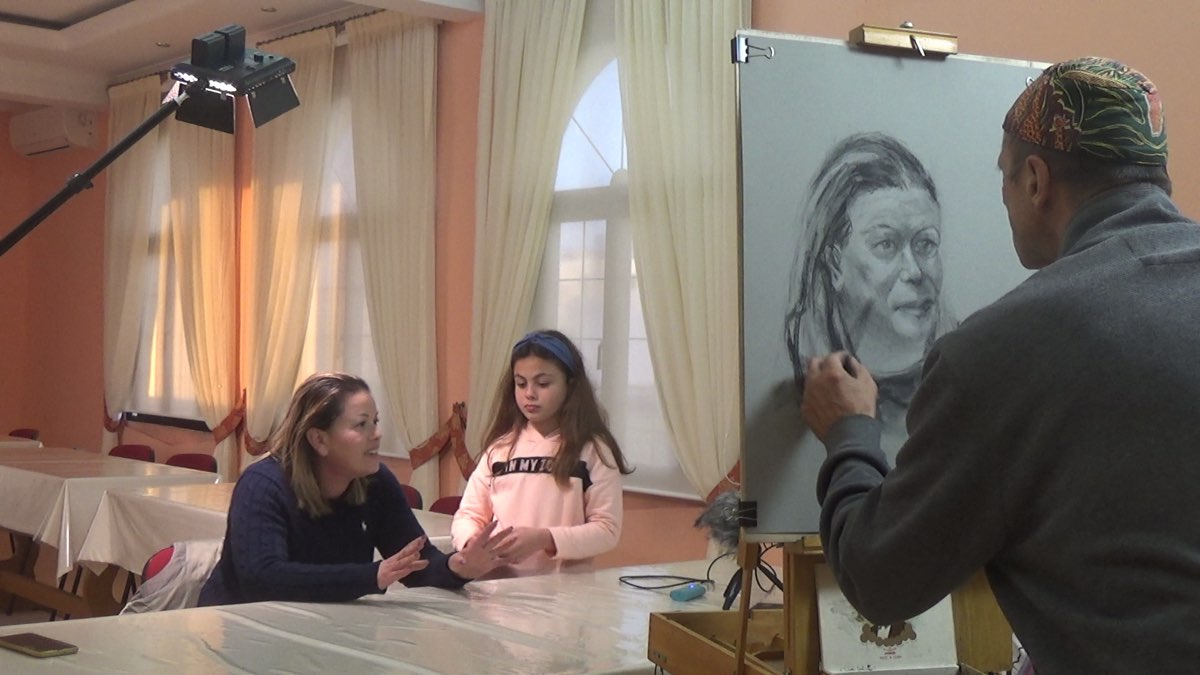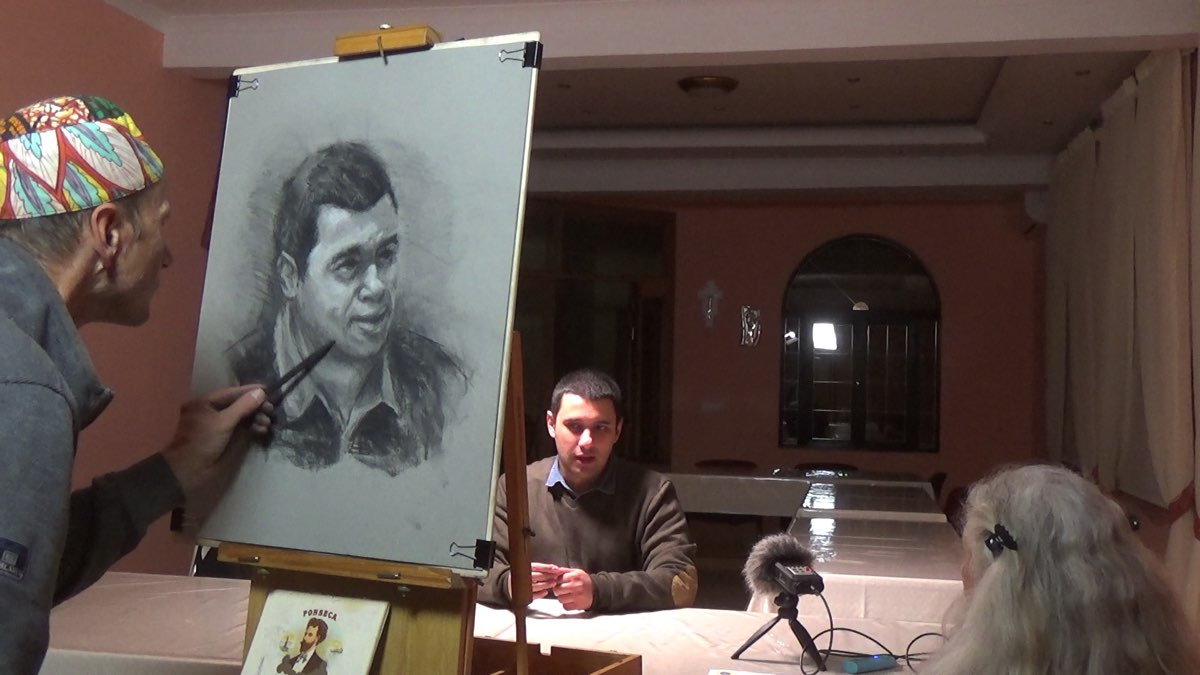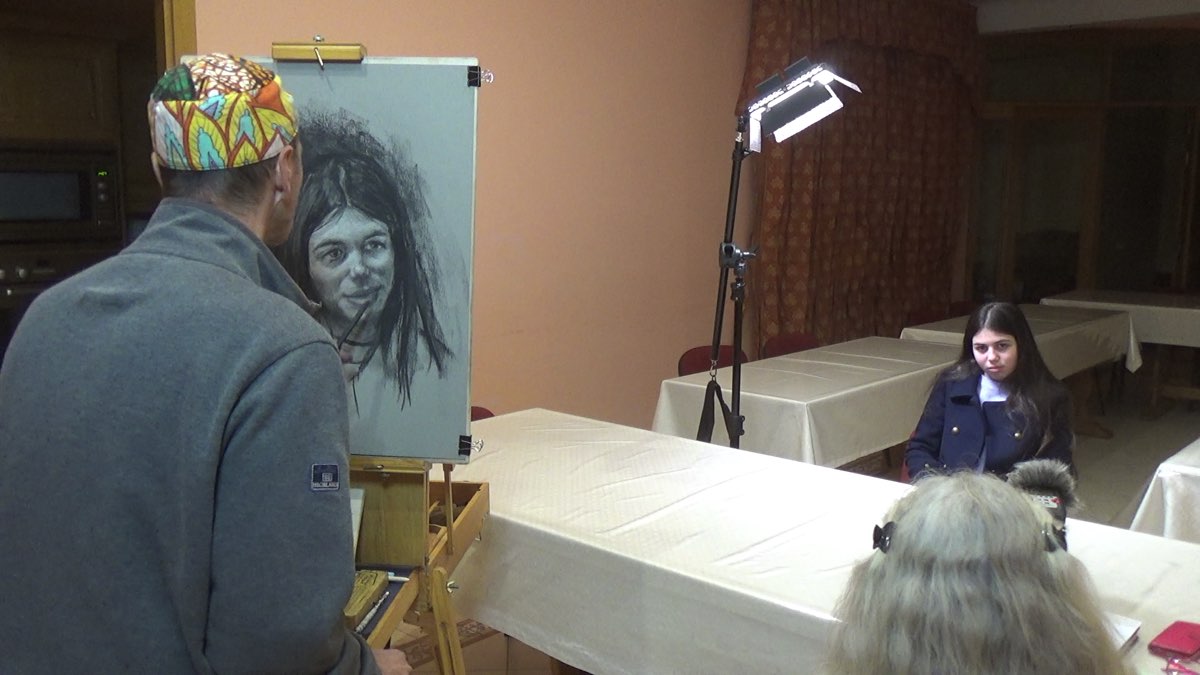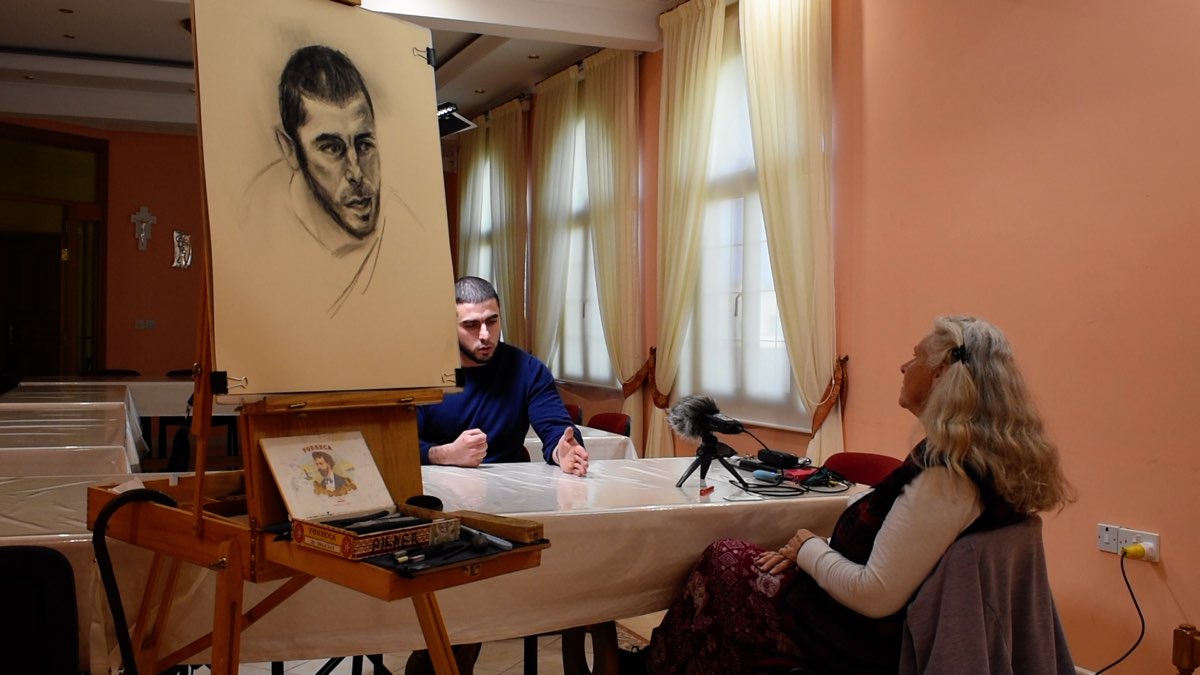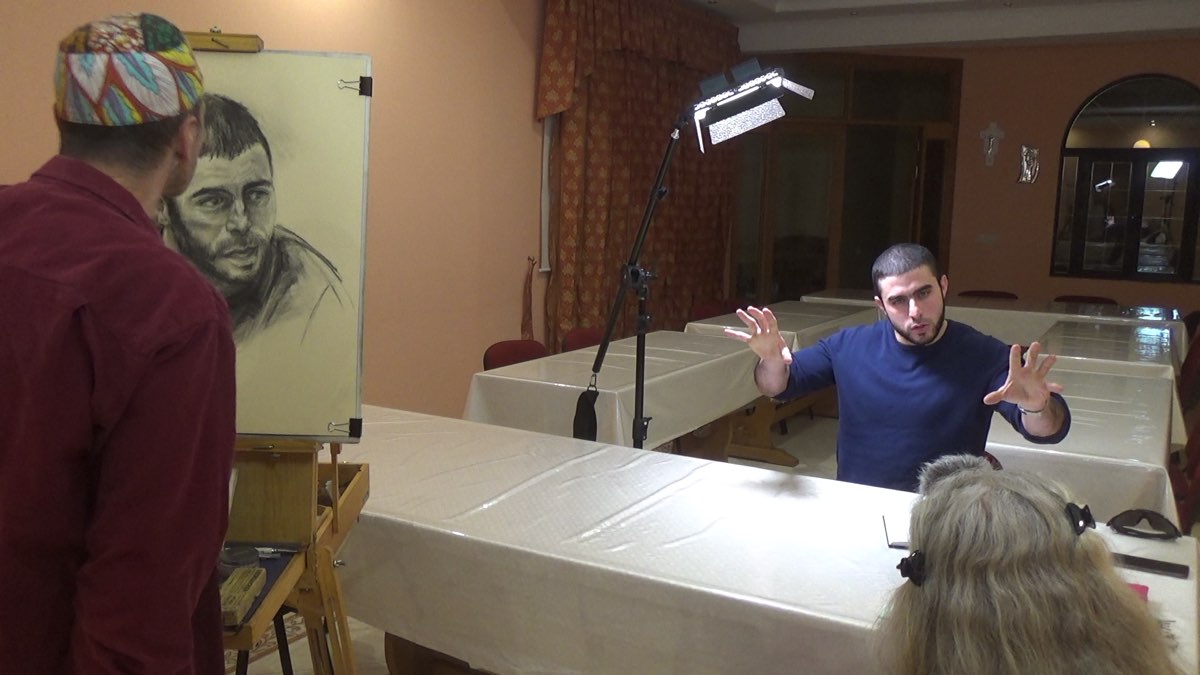 Vater Eddie bot uns sogar seine Gastfreundschaft für ein Zimmer an. Die Duscheinladung nehmen wir sehr gerne in Anspruch, aber geschlafen wird natürlich in Big Fredi. 
Außerdem wurden wir zum gemeinsamen Frühstück eingeladen. Es war ganz köstlich. Sara bewirtete uns mit regionalen Köstlichkeiten. Wenn man die Speisen – so wie sie im Land daheim gegessen werden und nicht unbedingt im Restaurant serviert werden –  kosten kann, ist das ein absolutes Highlight. Wir wissen das sehr zu schätzen und bereichern auch unseren Tisch dann dementsprechend mit neuen Gerichten. 
Auf dem Parkplatz, wo wir nun schon seit über einer Woche wie angewurzelt stehen, gibt es auch immer etwas zu erleben. 
Interessant ist das Müllsystem, das wir jetzt auch erklärt bekommen haben. Die verschieden farbigen Müllbeutel mit den getrennten Abfällen werden an bestimmten Wochentagen auf die Gehsteige gelegt und von der Müllabfuhr eingesammelt. Drei mal die Woche ist Restmüllsammlung und je ein mal Biomüll und ein mal Plastik.
Extra gibt es ein mal im Monat ein Müllauto, das Batterien, Metalle, Kleider und Styropor sammelt. Dazu sind 3 Personen anwesend, die das Volk aufklären und aufmerksam machen auf Mülltrennung. 
Ein Tisch und Sesseln lässt die ganze Situation sehr gemütlich aussehen. Der Wagen steht 4 Stunden auf demselben Platz.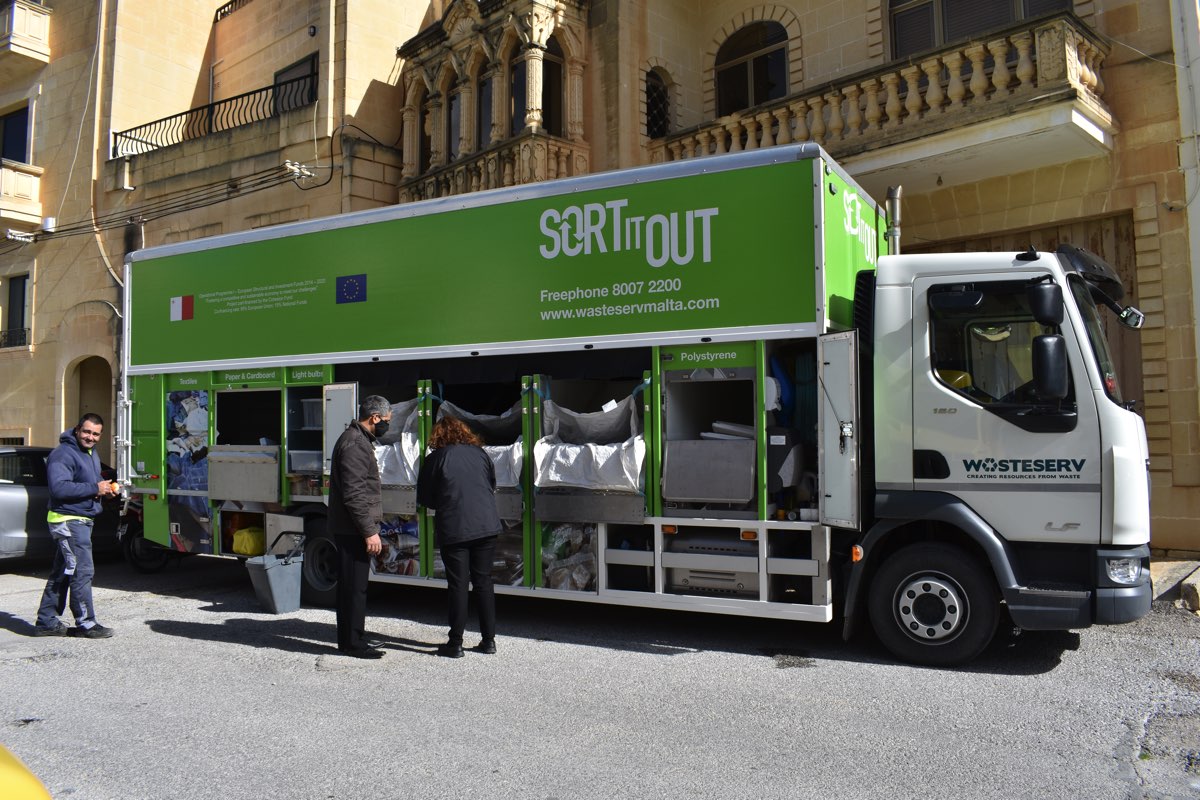 Jeder, der etwas in den dicken Bauch des Müllwagens steckt, bekommt auch einen Zettel und sein Name wird registriert. 
Wir stehen ja eigentlich auf einem öffentlichen Parkplatz. Wie wir allerdings herausfanden, stehen wir eigentlich in der Freiluftwerkstätte von Georg, dem Mechaniker. Alle Fahrzeuge neben uns sind seine zu reparierenden Autos.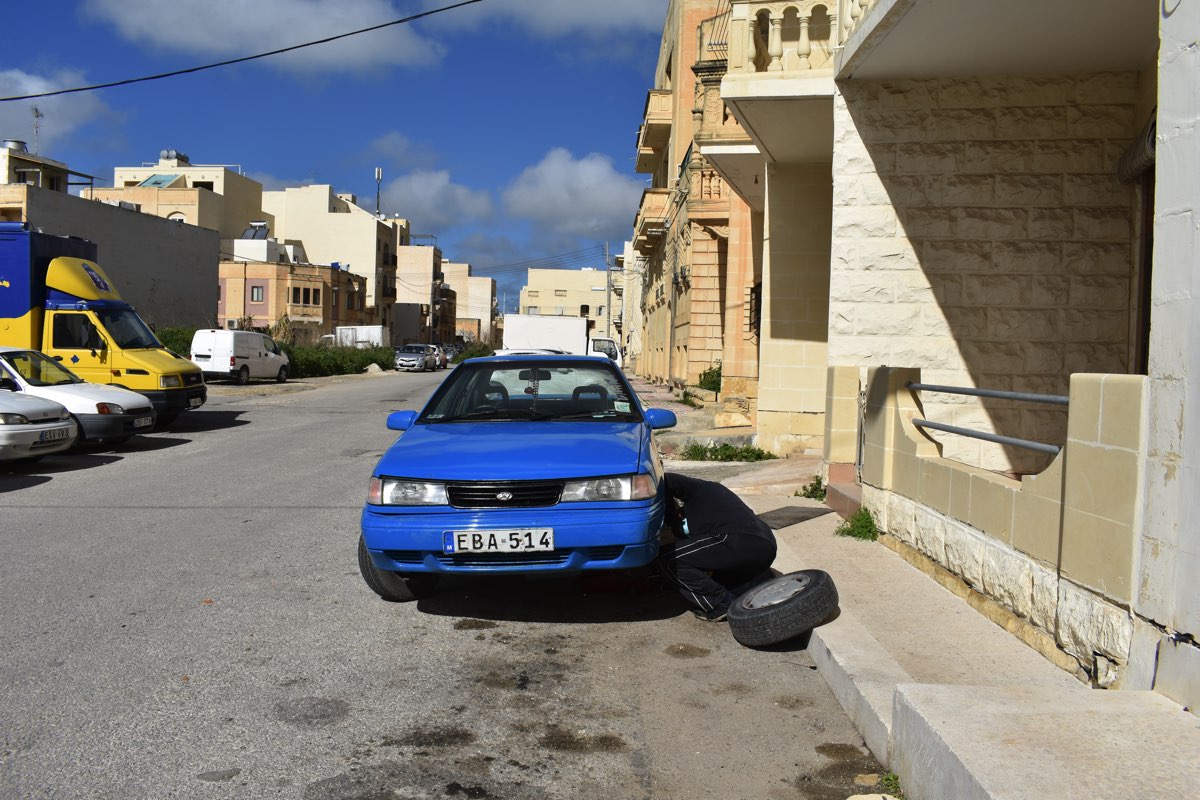 Was aber noch seltsamer ist, sind die Arbeitszeiten. Bis tief in die Nacht arbeitet Georg an den Autos. Vor 2 Uhr früh geht er nicht schlafen und am Morgen "zangelt" er munter weiter. 
Mehrmals am Tag gibt es auch lautes Hupkonzert vom Bäcker und vom Gemüsemann. Die fahrenden Geschäfte sind etwas ganz Besonderes, nicht nur am Land, sondern auch hier mitten in Victoria. 
Einige Male pro Tag gibt es auch melodiöses Kirchengeläute, das sehr angenehm klingt.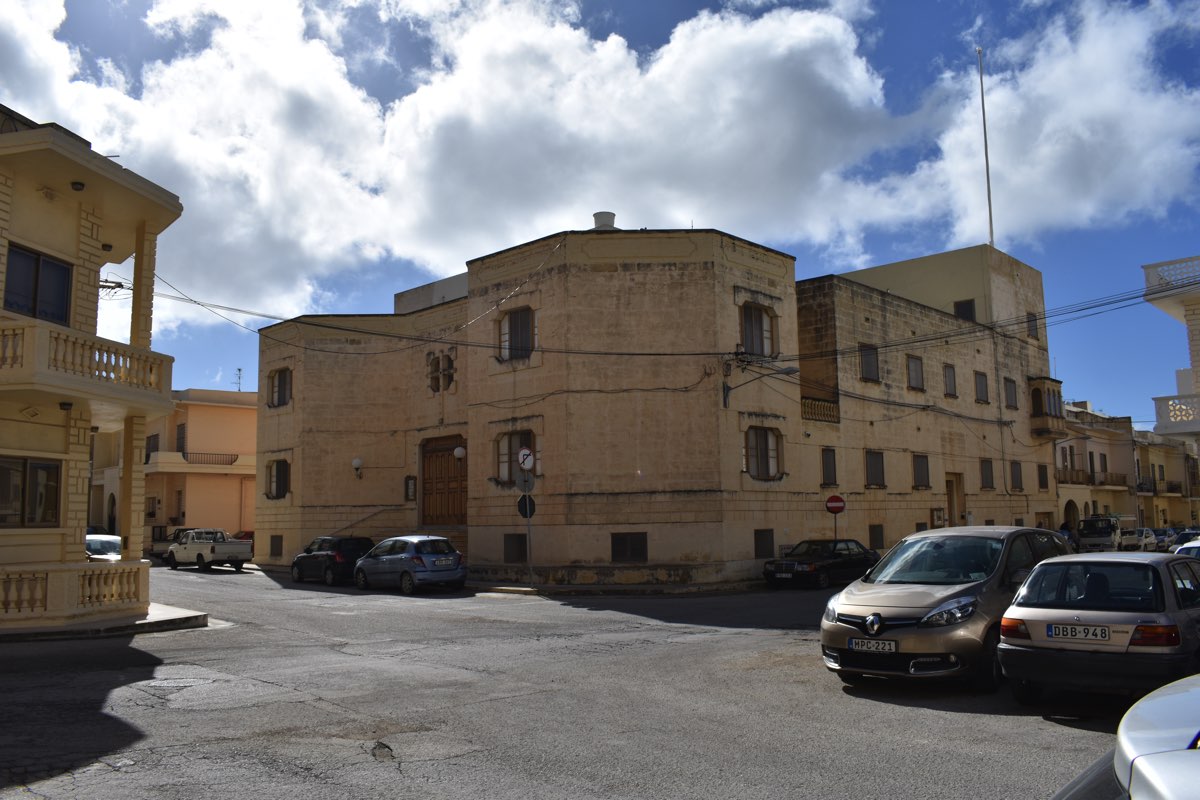 [:en]Blog entry 2.2.2021
We have hit the jackpot here in Gozo with Father Eddie.
He is not only a priest but also really a human being and for the people and with them. He knows his sheeps and you can see the great love he has for life. 
With humour and enthusiasm, he introduces us to very special people for Face Europe. 
And everyone joins in! So in Gozo we are now on portrait no. 9 and tomorrow will be no. 10.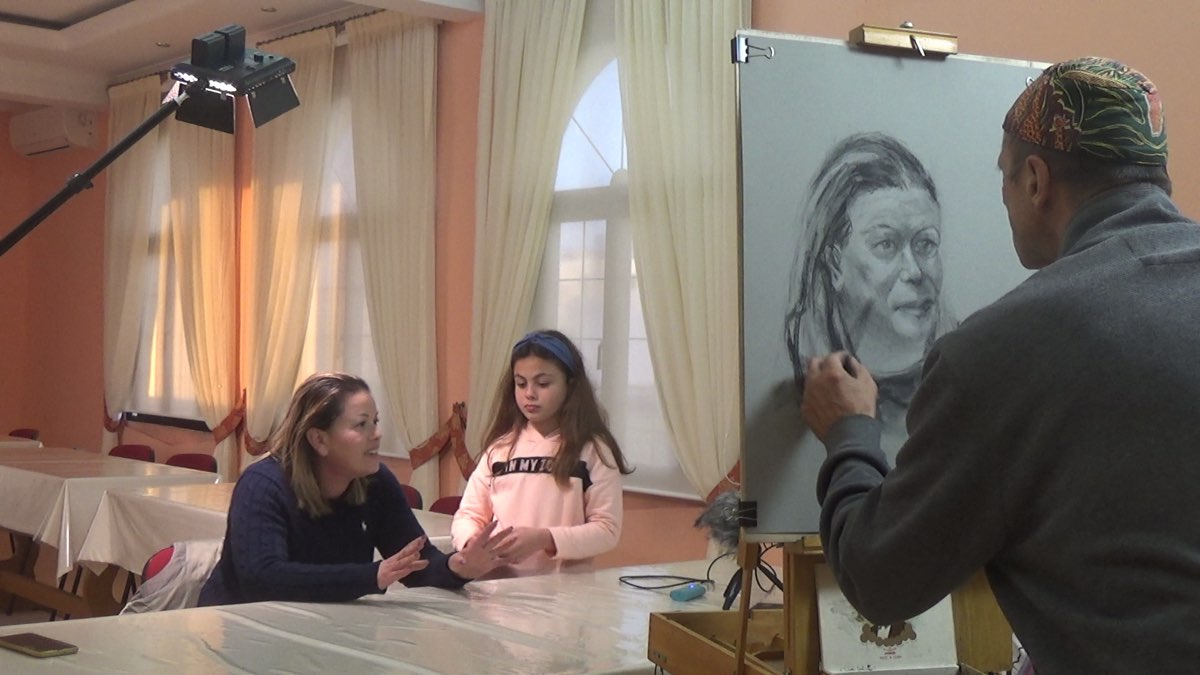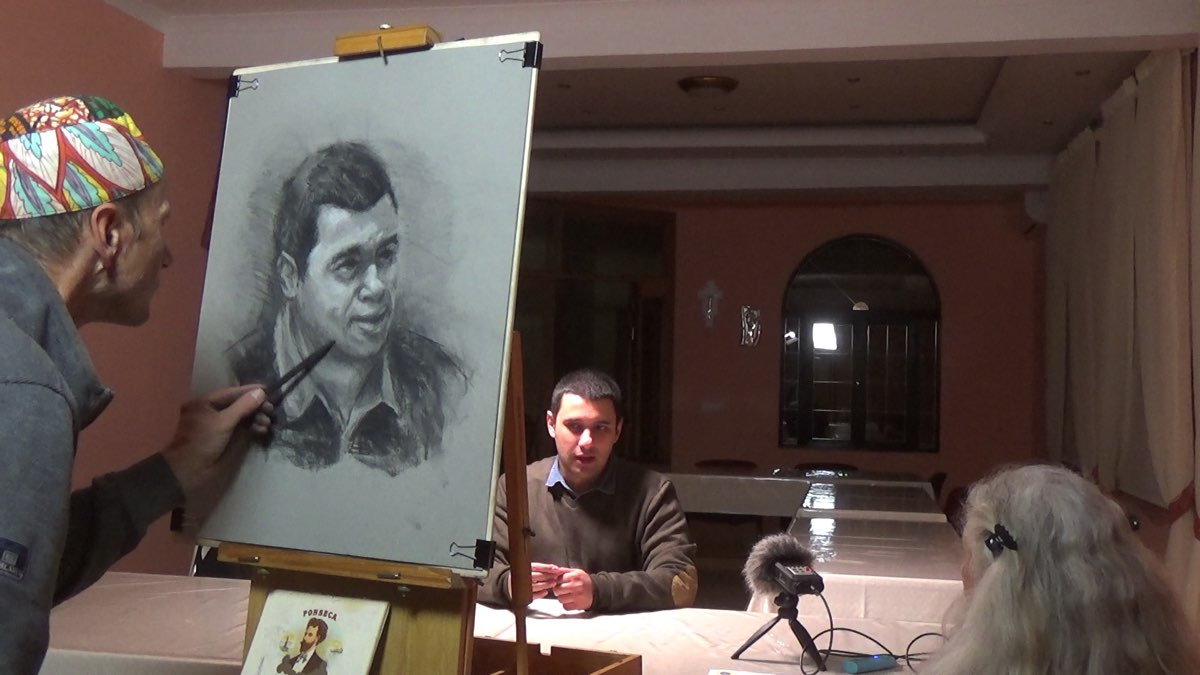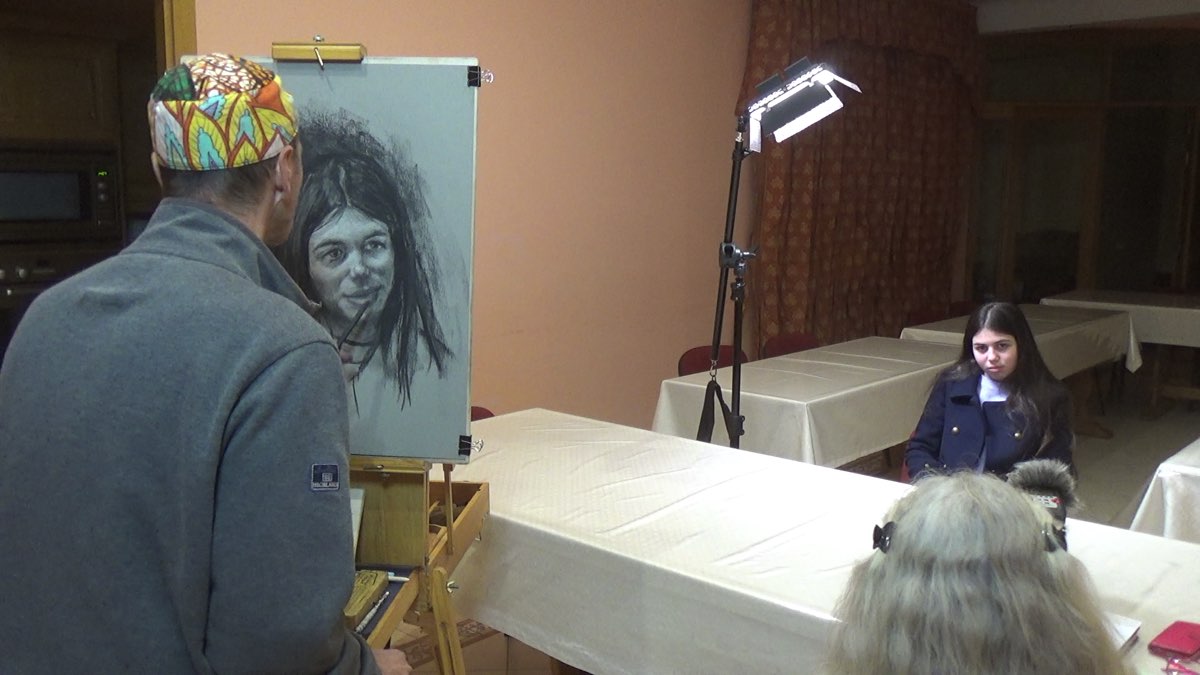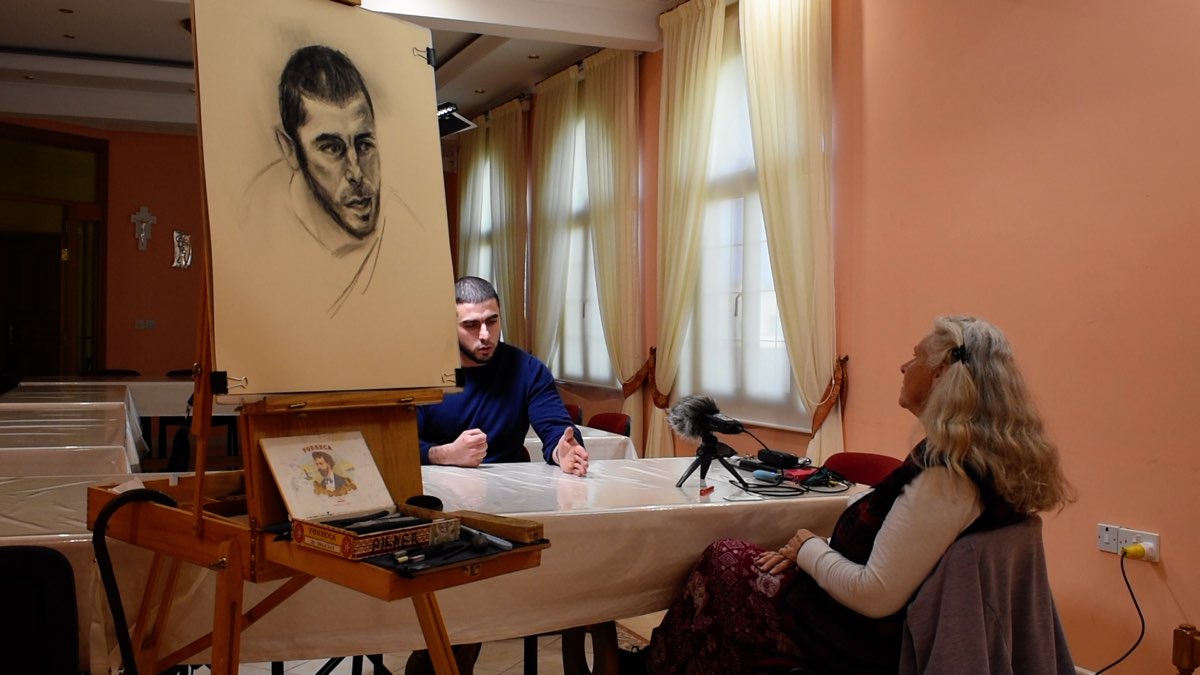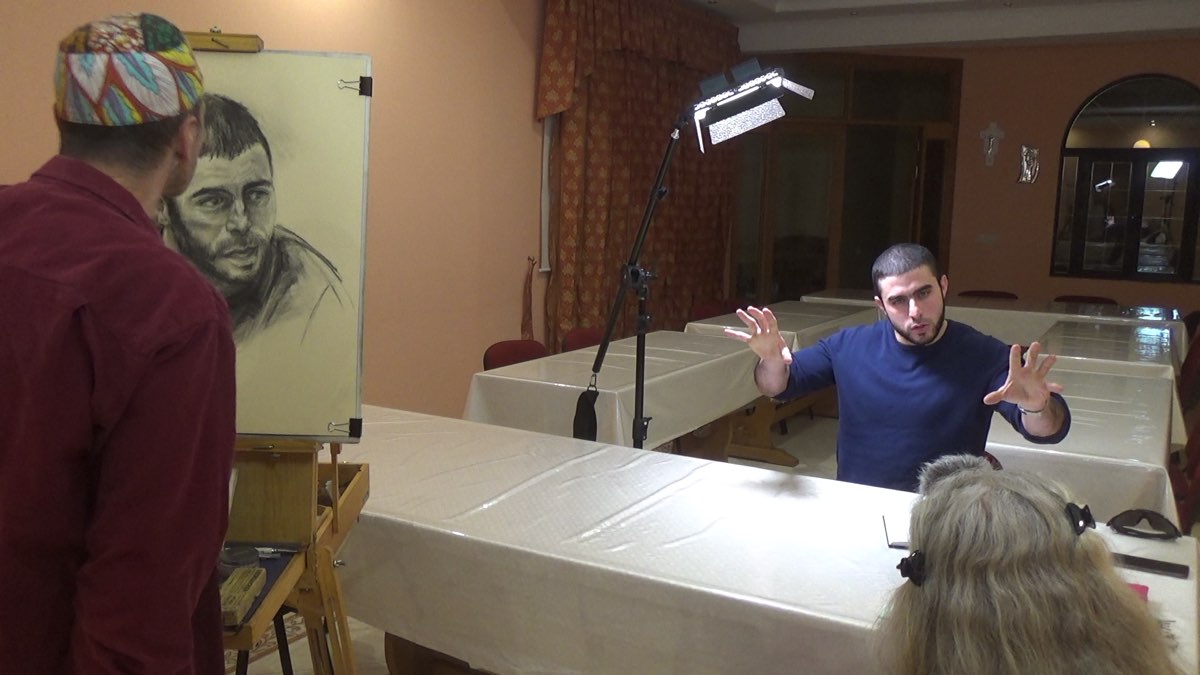 Father Eddie even offered us his hospitality for a room. We gladly accept the shower invitation, but of course we will sleep in Big Fredi. 
We were also invited to breakfast together. It was delicious. Sara entertained us with regional delicacies. When you can taste the food – as it is eaten at home in the country and not necessarily served in a restaurant – it is an absolute highlight. We appreciate this very much and enrich our table accordingly with new dishes. 
In the car park, where we have been standing rooted to the spot for over a week now, there is always something to experience. 
The rubbish system is interesting, and we have now had it explained to us. The different coloured rubbish bags with the separated waste are placed on the pavements on certain days of the week and collected by the rubbish collectors. Residual waste is collected three times a week and organic waste and plastic waste once a week each.
Once a month there is an extra rubbish truck that collects batteries, metals, clothes and polystyrene. In addition, 3 people are present to educate the people and draw their attention to waste separation. 
A table and armchairs make the whole situation look very cosy. The cart stands in the same place for 4 hours.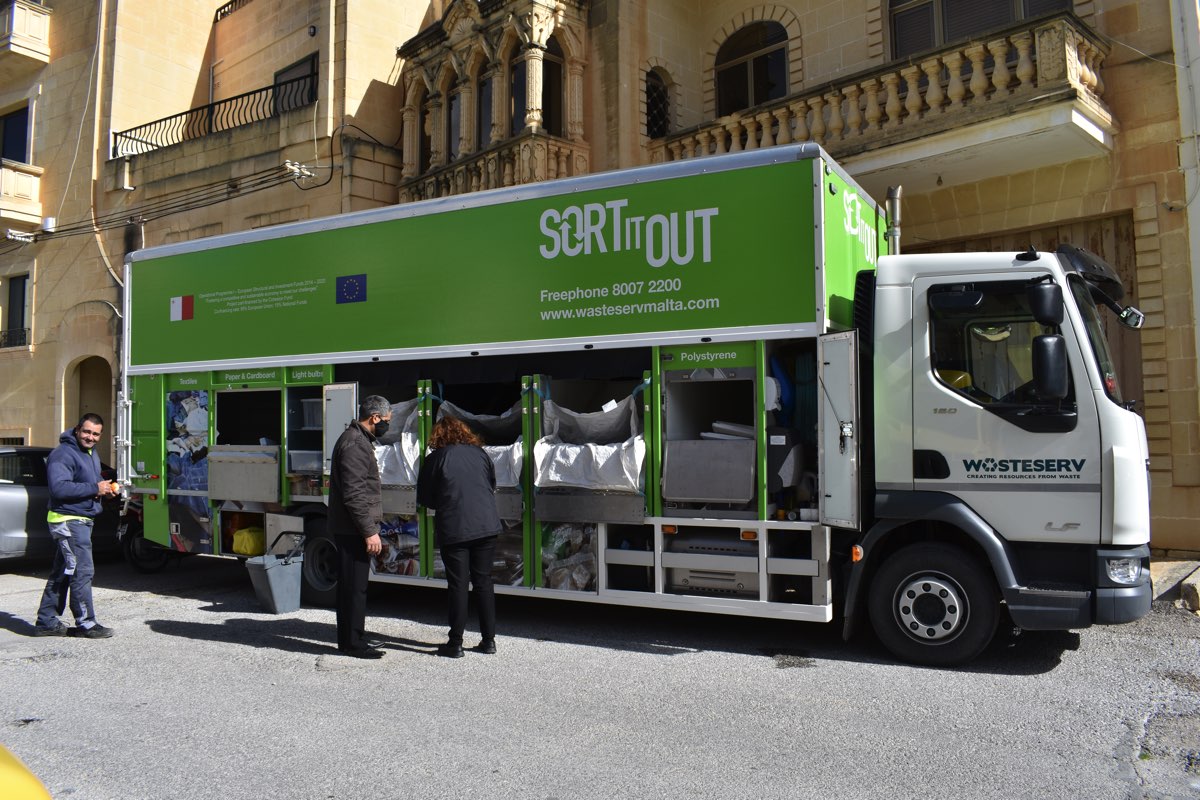 Everyone who puts something into the thick belly of the rubbish truck also gets a slip of paper and his name is registered. 
We are actually standing in a public car park. However, as we found out, we are actually standing in the open-air workshop of Georg, the mechanic.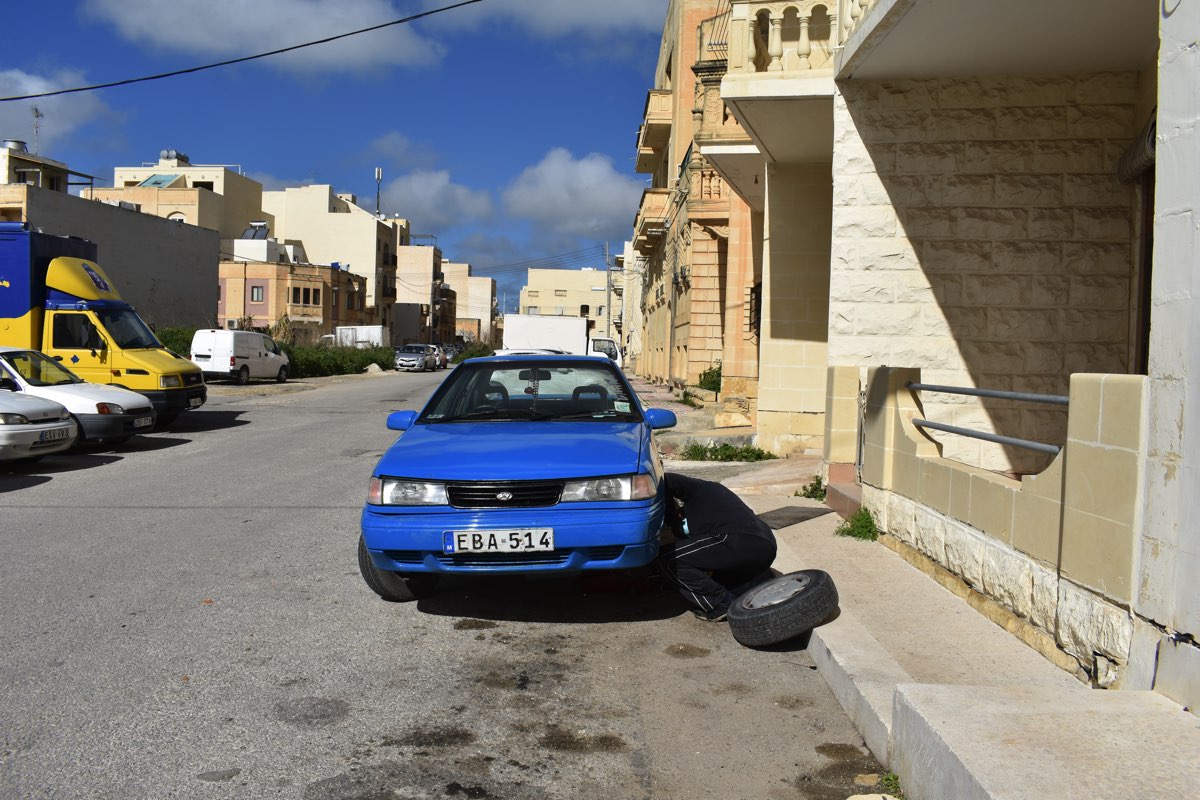 All the vehicles next to us are his cars to be repaired. But what is even stranger are the working hours. Georg works on the cars until deep into the night. He doesn't go to sleep before 2 a.m. and in the morning he continues to "tinker". 
Several times a day there is also loud honking from the baker and the greengrocer. The travelling shops are something very special, not only in the countryside, but also here in the middle of Victoria.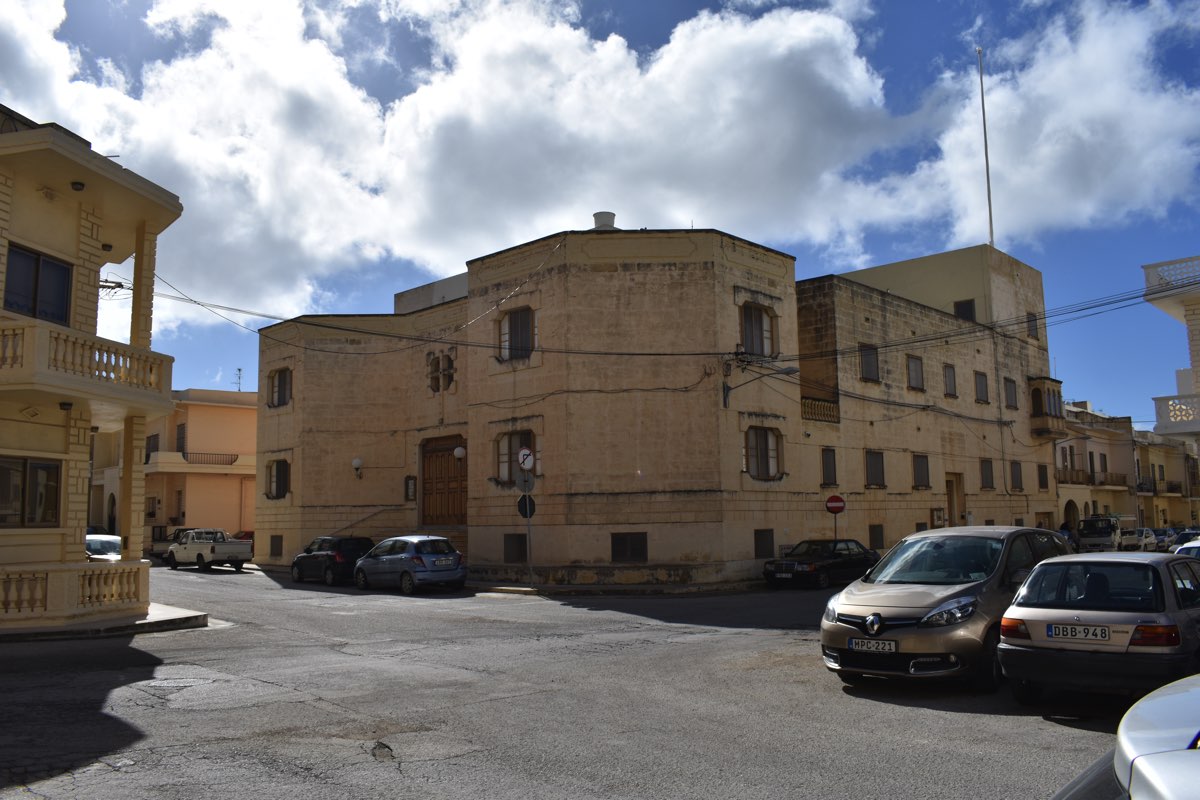 A few times a day there is also melodious church ringing, which sounds very pleasant. [:]