Blog entry 18.2.2021
Maurice picked us up from Mistra Bay
on Friday to take us to his new penthouse flat in Mosta.
He moved in with his wife Bernadette 8 months ago. Only those who have had practice can get into the underground car park without breaking a fender.
He has to park so close under the stairs that he almost reaches the wall in front. To determine the distance to the centimetre, he has mounted a tennis ball on a string from the ceiling. If the tennis ball touches the windscreen, then he stands correctly. We found this ingenious idea very amusing, he confessed to having copied it from a film. 
With the lift to the 4th floor, a great 3 room flat opened up to us. Here all the flats are narrow and long. This results in a long corridor from which all rooms lead to the same side. The last room, the kitchen and Livingroom, also led to a balcony where we were invited for lunch. The huge roof terrace would have been too windy. The view was breathtaking even from the balcony. 
Then the hard work began for Wilfried.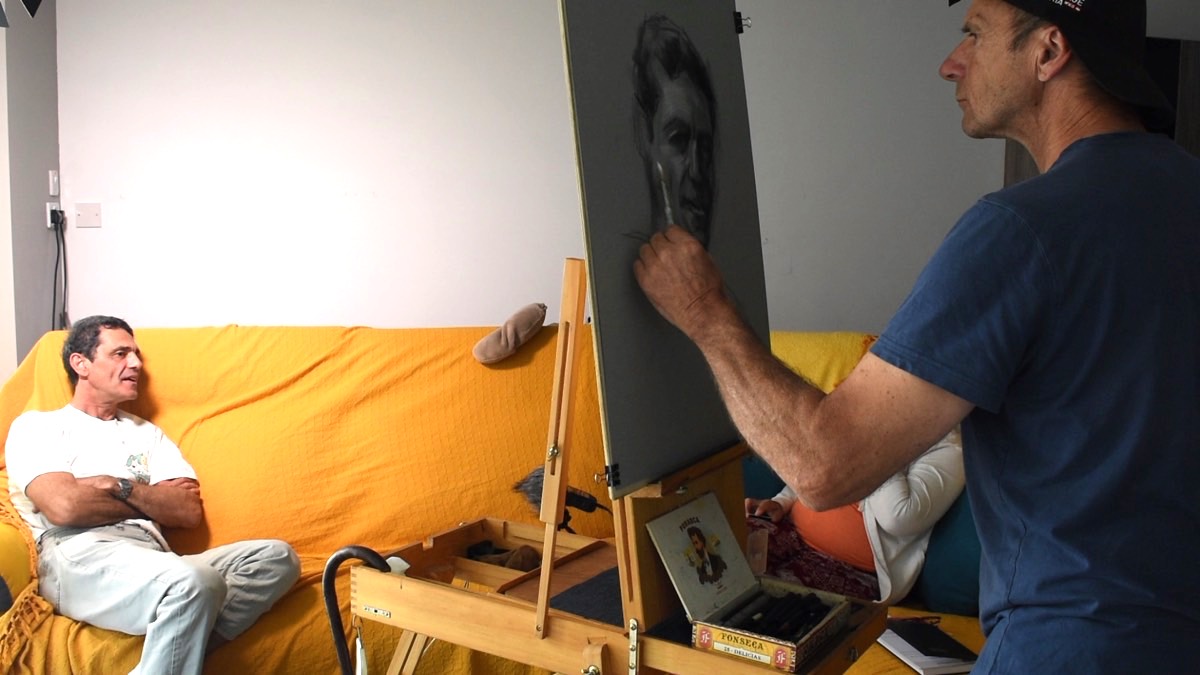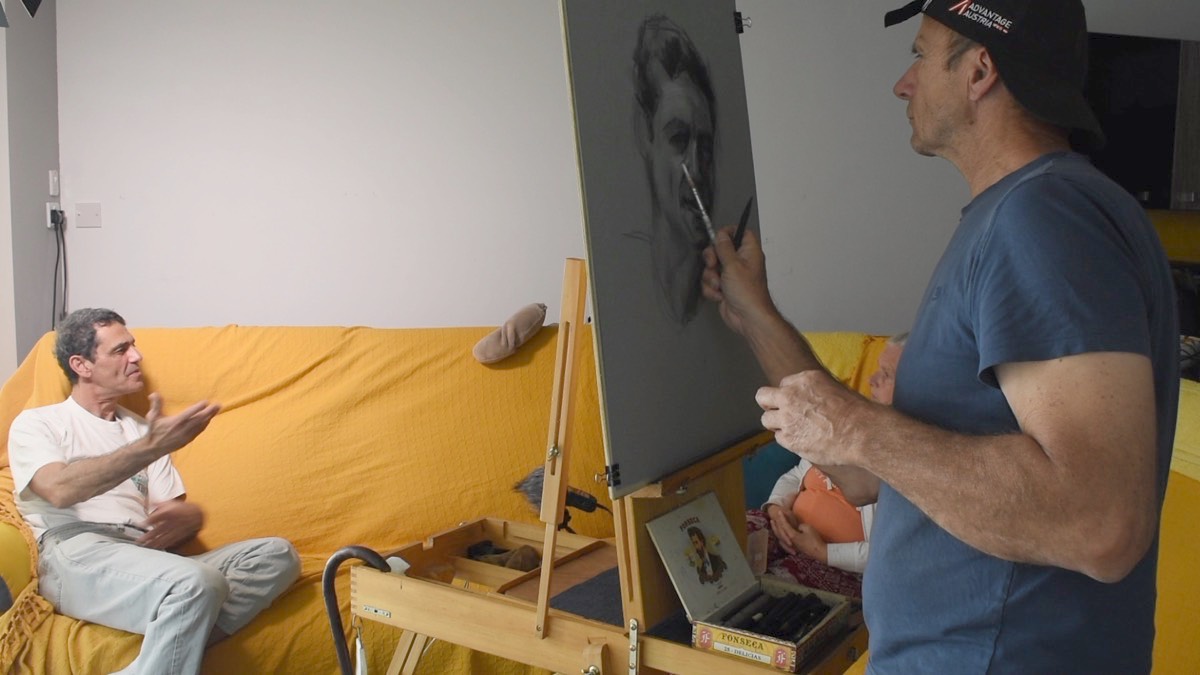 Maurice, the lively narrator and Bernadette, the gentle one were drawn right after each other. We felt very welcome and their pets also accepted us.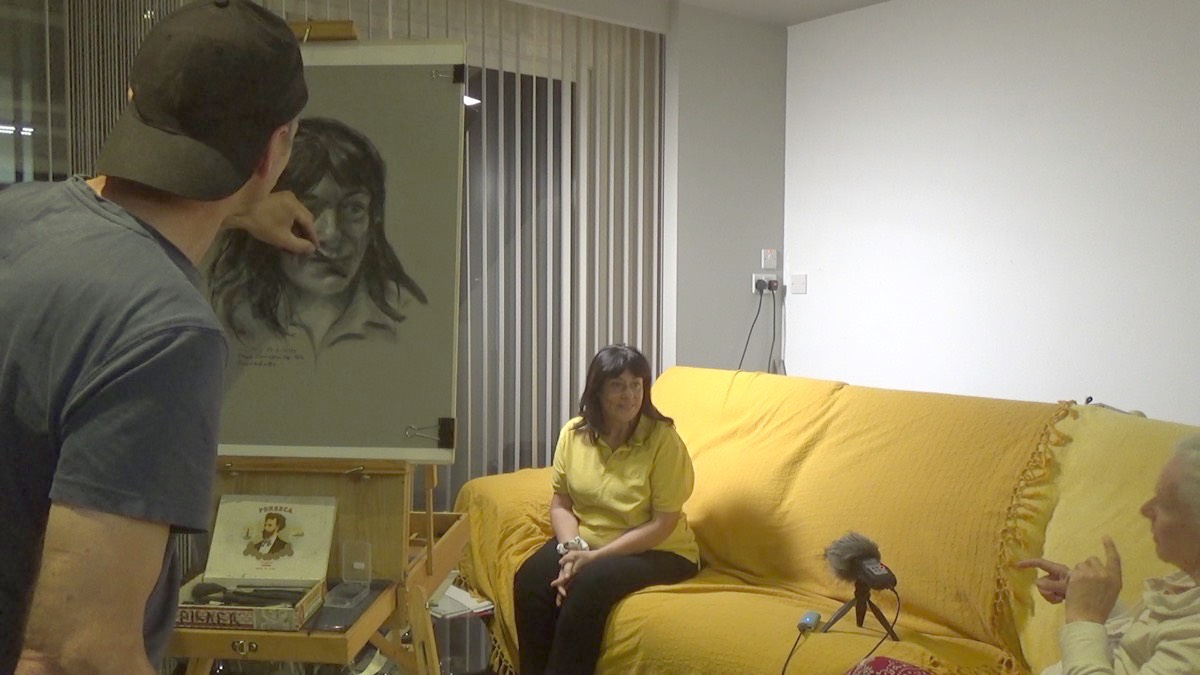 After this hard work, a weekend off really felt good. 
The beach in Mistra Bay at the weekend gave us an impression of what it is like there in summer. Already in the morning we were woken up by the sound of voices and soon after that the engine noise of the men's remote-controlled speedboats crashed into our ears.
This went on until noon. No sooner had the men disappeared with their boats when a car with a trailer appeared, loaded with quads. Children drove up and down the narrow road incessantly for the rest of the day. We definitely don't want to be in Malta in summer.
But even the Maltese don't want that. Then it is simply too hot inside and too crowded with tourists. 
So we survived the weekend in this hustle and bustle. It had become cold. Snow fell in Greece, and it was cold but sunny here.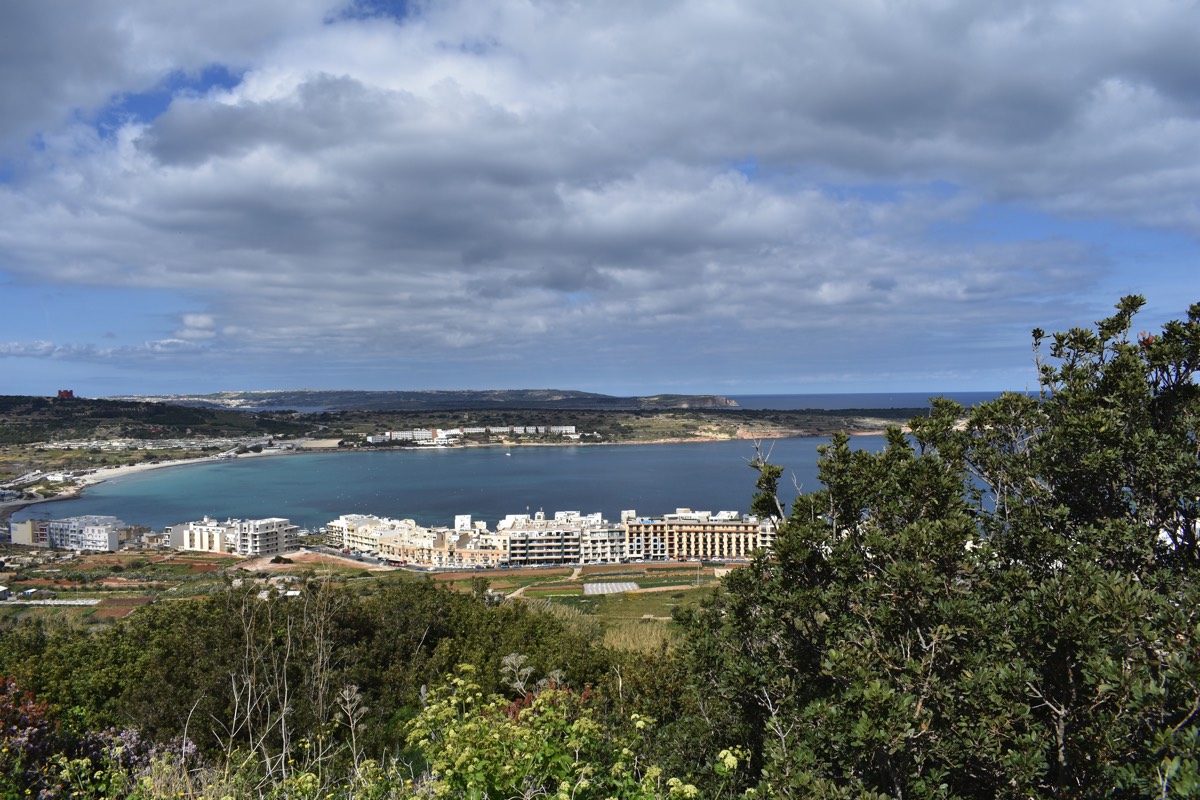 On Monday we moved back to Mellieha and Andrew's aunt Marie opened up to us about her life story and the tragic fate of her only adopted son. His whole life as an ADHD child finally ended at the age of 33 due to cancer. But he had experienced so much love in his short life through adoption, which maybe an old man has not had in his entire life.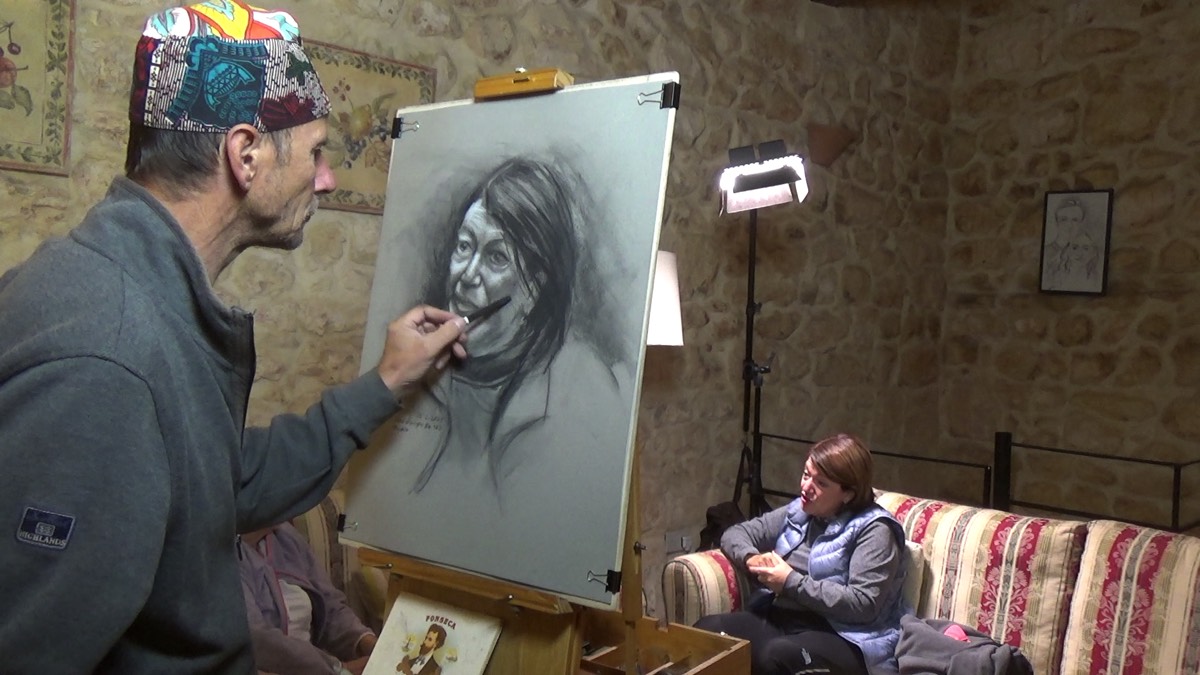 Marie is an enthusiastic woman full of the spirit of life, who will hopefully soon be able to devote herself to her passion – travelling – again. 
On Tuesday we met Tatjana, an Austrian who has been living here in Malta for a year and describes herself as a Corona refugee.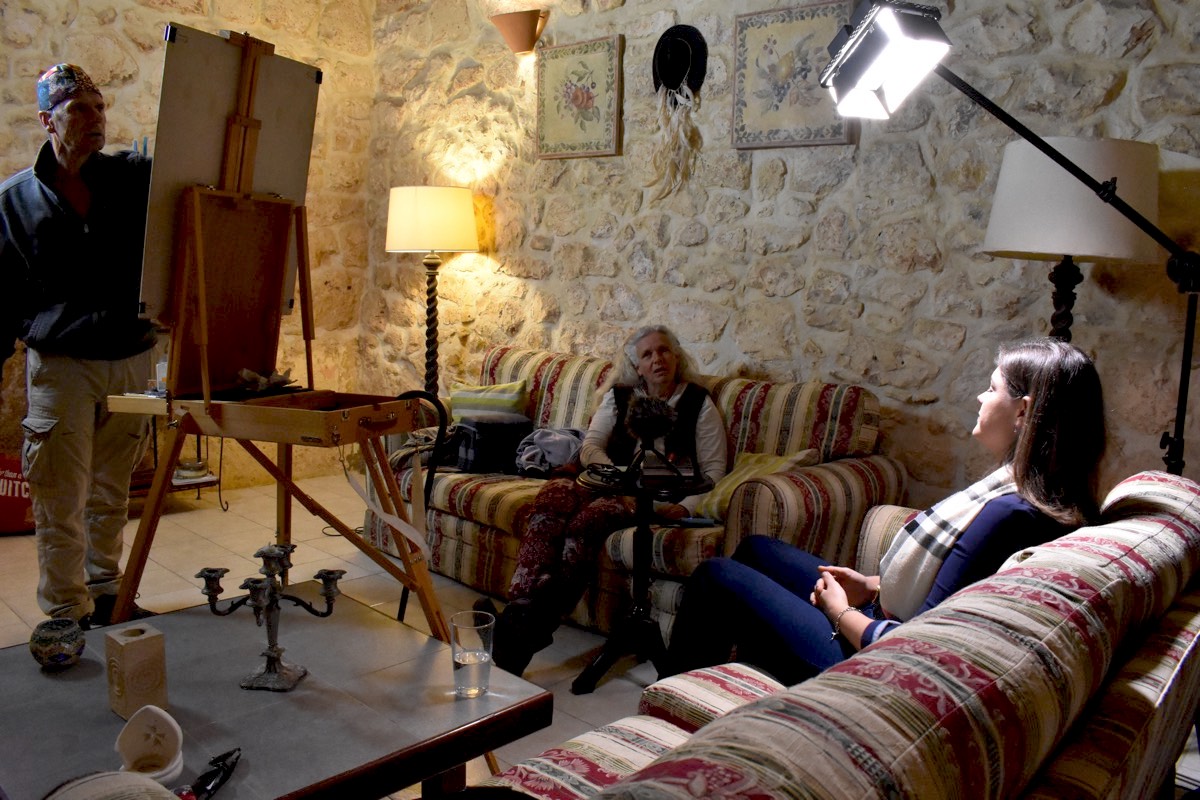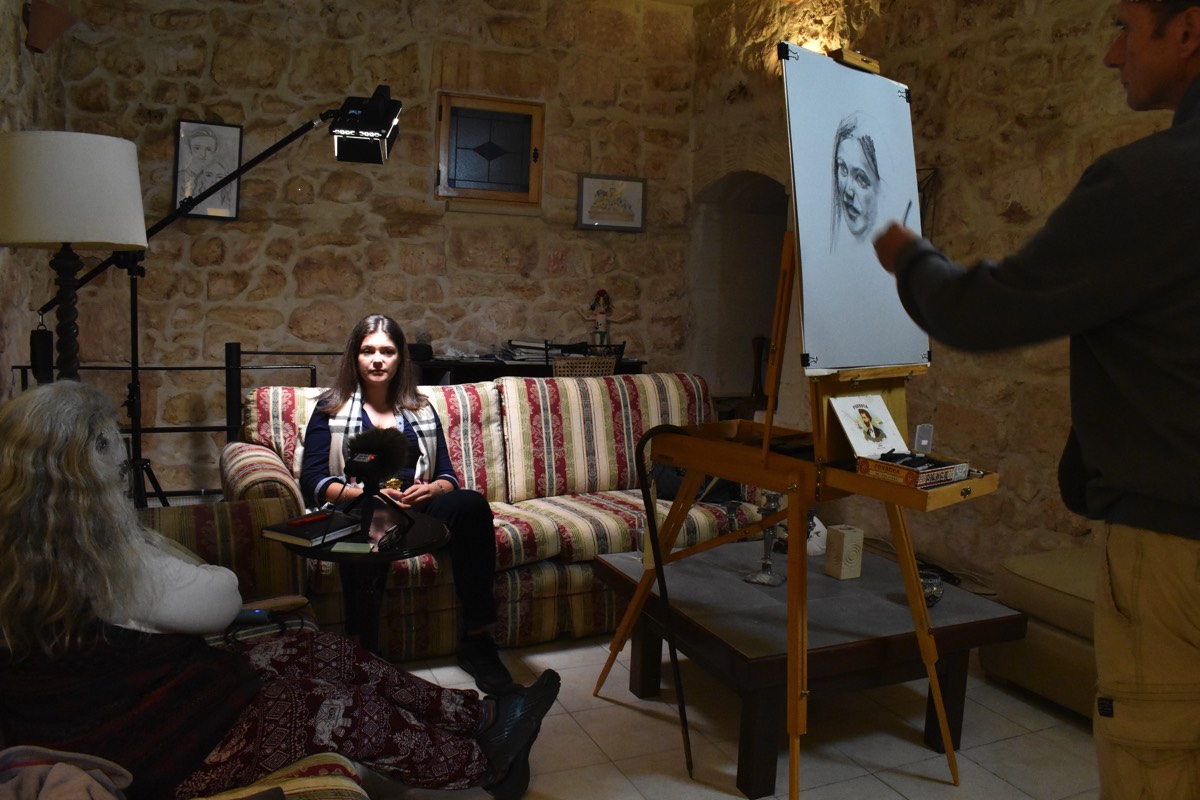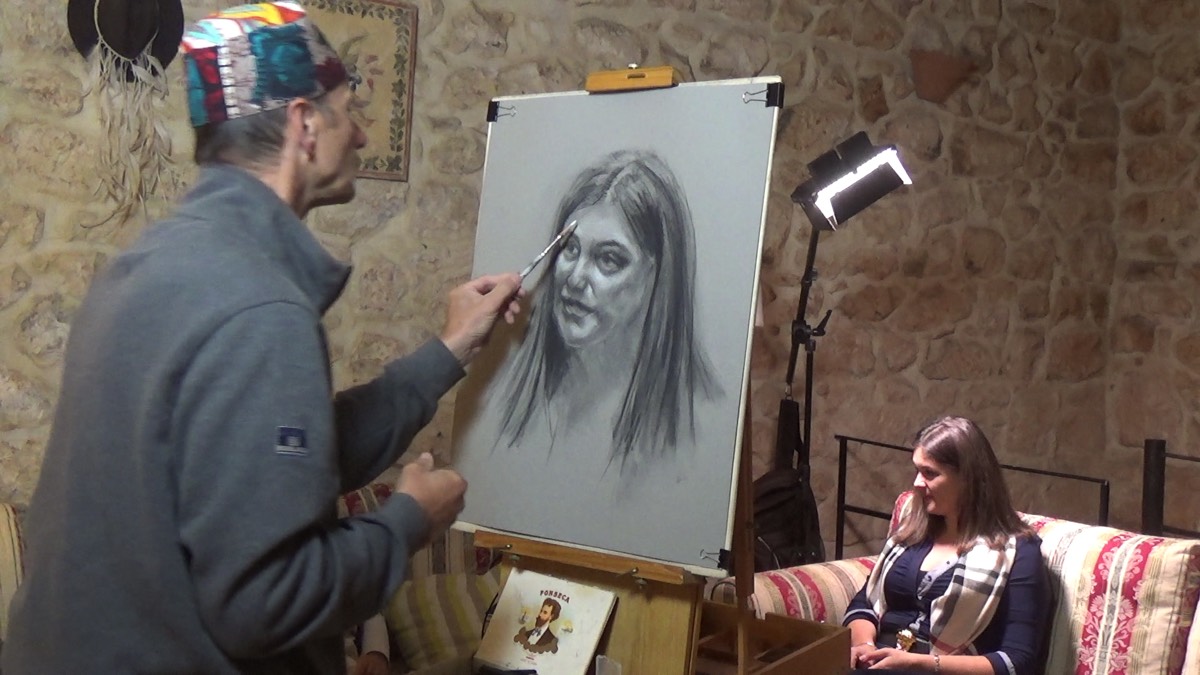 It's great what she has achieved and accomplished in her short life and how much she is pursuing her professional goals. Just before her 30th birthday, she has clear goals and is pursuing them with an enormous amount of ambition and work. 
Wednesday 17.2 was entirely dedicated to Geli's birthday. For this purpose, we met up with the Avolans who still remained on the island of Malta near the blue grotto. 
There we had a delicious lunch at the Dive in. When it became too cool in the evening sun, we all moved to the Big Fredi to play Dixit, eat dinner together and play Mäxchen.