Blog entry 11.2.2021
After coming back to Malta by ferry,
we found "our Avola friends" again in Mistra Bay. The bay is sheltered from the wind and quiet between the towns of Mellieha and Buggiba.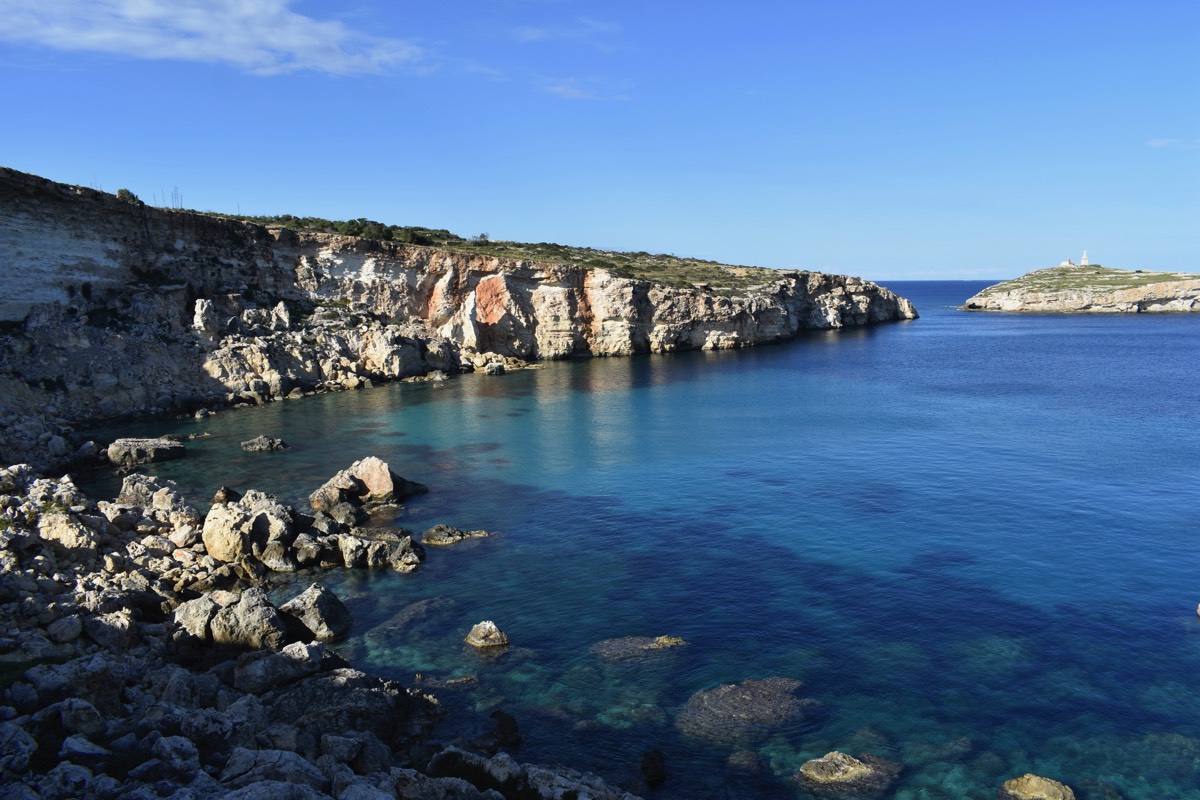 We were able to enjoy the Frühauf fanily for a few more days. It was not easy for them to drive home and to say goodbye, although Verena has actually had enough of the confinement in the car.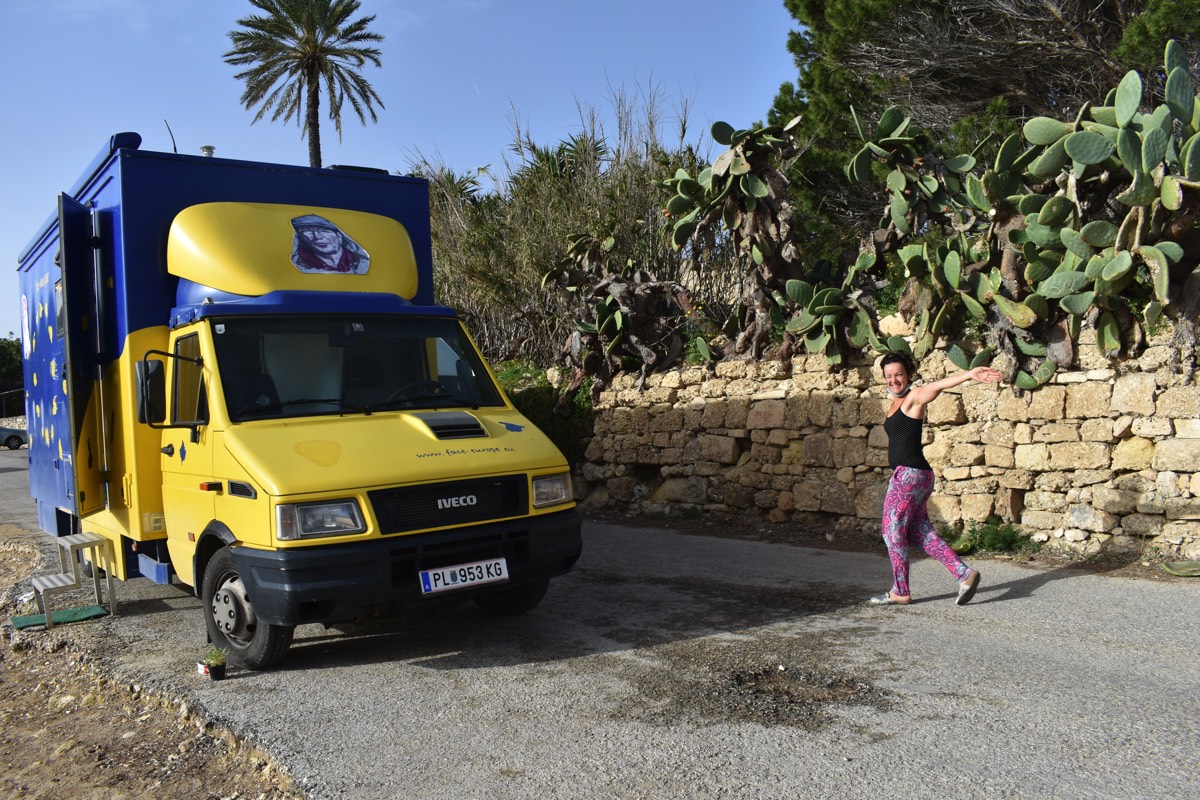 Now there are still three of us here. 
But Face Europe picked up speed right away and only Wilfried's birthday party at the Indian restaurant prevented us from taking the first portrait in Malta on Monday.
So it was only on Tuesday that we started with Ana, a Mexican who now lives in Malta with her English/Maltese husband.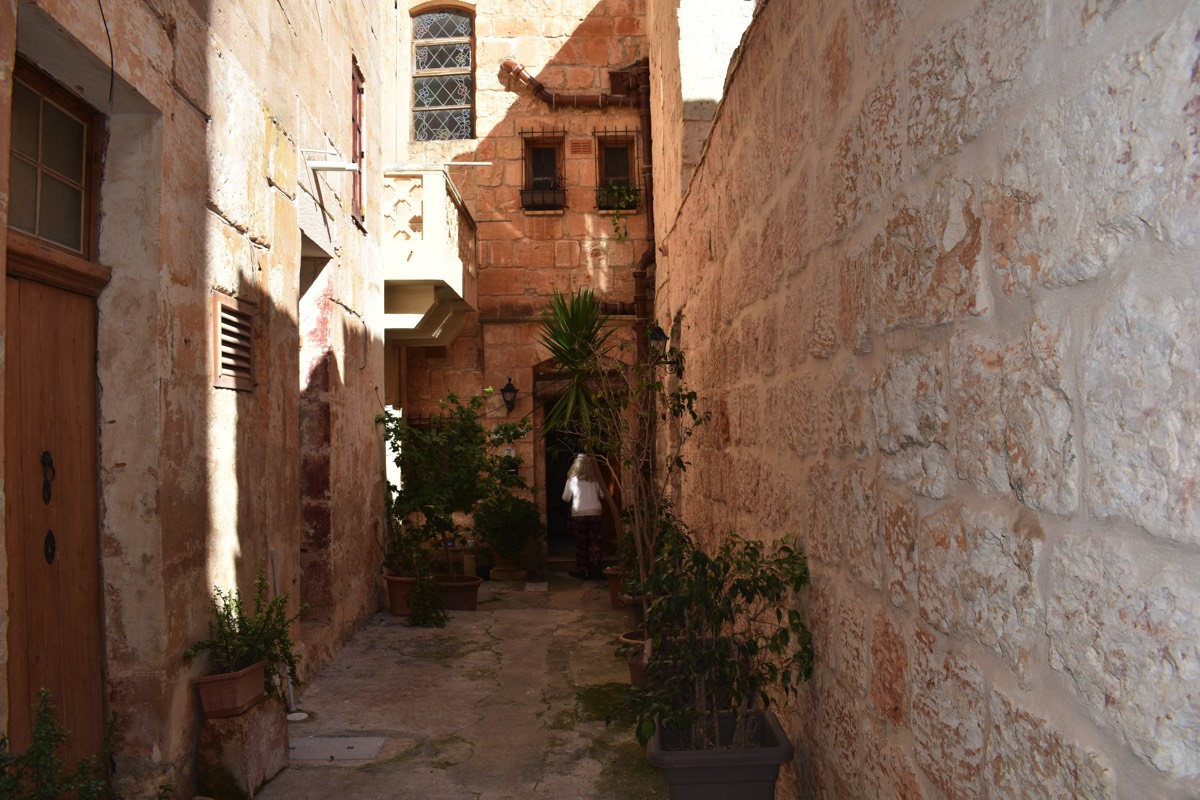 They live in a house whose name means "little house", but which actually looks like a castle. Over 4 floors, a masonry from several centuries. The next day I walked with Ana to the shops to buy the ingredients for apple and cheese strudel.
This gave me a chance to get an overlook of the town of Melieha. Ana and Andrew are particularly kind and warm-hearted people with whom conversation is always most exciting.
Yesterday was also totally productive. We got to do laundry, take showers, wash hair, and participate in the short video production of Andrew's film. Andrew has spent 10 years writing and illustrating a book, among countless other activities, which he now wants to promote accordingly and will introduce with short videos every week.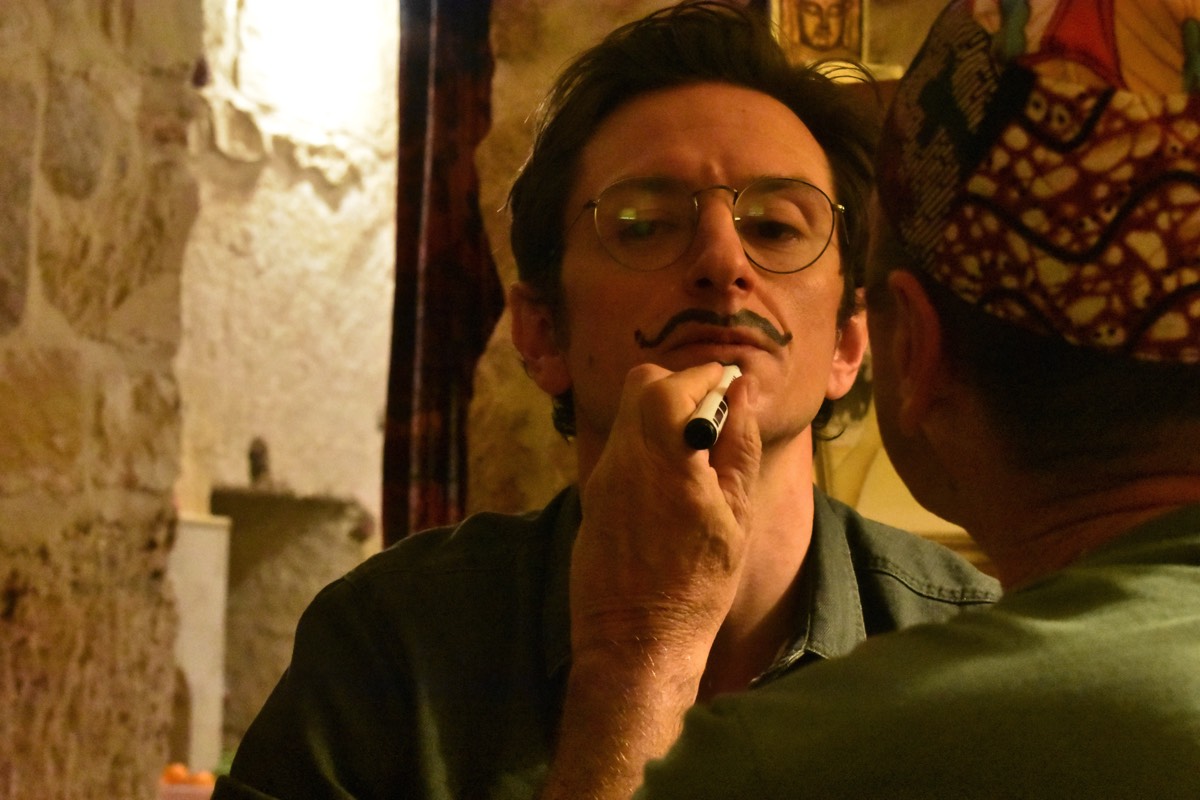 This was the first of many short videos to come. His great British sense of humour supports him, as do some volunteers from the non-profit organisation he also works for. He is mainly an English teacher.
Together with the girls, Andrew also invited us for a long walk to the beach of Mellieha. 
In the evening, Andrew told us his gripping and touching life story.
And last but not least, we were invited to dinner, just like the night before. 
The night was so stormy that we had to give up our beautiful, but too exposed pitch with a wonderful view of all three islands (Malta, Comino and Gozo) in the middle of the night and put ourselves sheltered from the wind near the beach for the remaining hours of the night. 
Today was dedicated to producing and teaching apple and cheese strudel. Ana was keen to learn and that was actually our only achievement for the day. But it was fun and not at all exhausting with the three of us.
Unfortunately, the oven was not very reliable, the bottom was burnt and the top not hot enough, so it was more of a test piece. But it was edible at best and we also got a piece to take home.
Tomorrow it will be the turn of the next two portraits. For this we will be picked up by car from Mistra Bay, where we returned this afternoon, and taken to Bernadette and Maurice's flat and back again. 
Mistra Bay has once again become something like home. We always like to return here for the peace and quiet and the calm.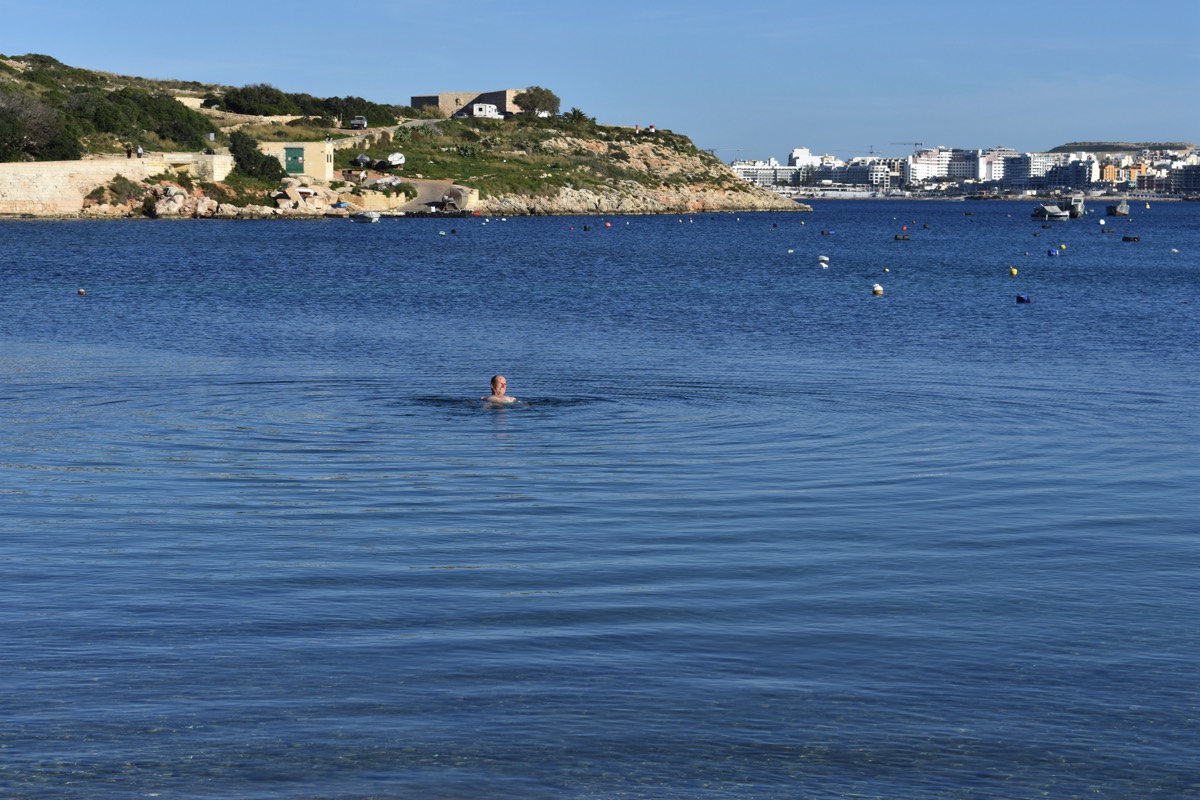 After a weekend without Face Europe appointments, we start again on Monday. Ana has found many friends who would like to join us and has taken over the management and coordination of the dates, and they are once again making their "castle" available to us as an ambience.