Blog entry 16.3.2021
The last days in Malta were densely occupied with portraiture.
Ana and Andrew let us use their castle-like living room as a studio, so that easel and lamps as well as tripods could stay there until the next Face Europe unit.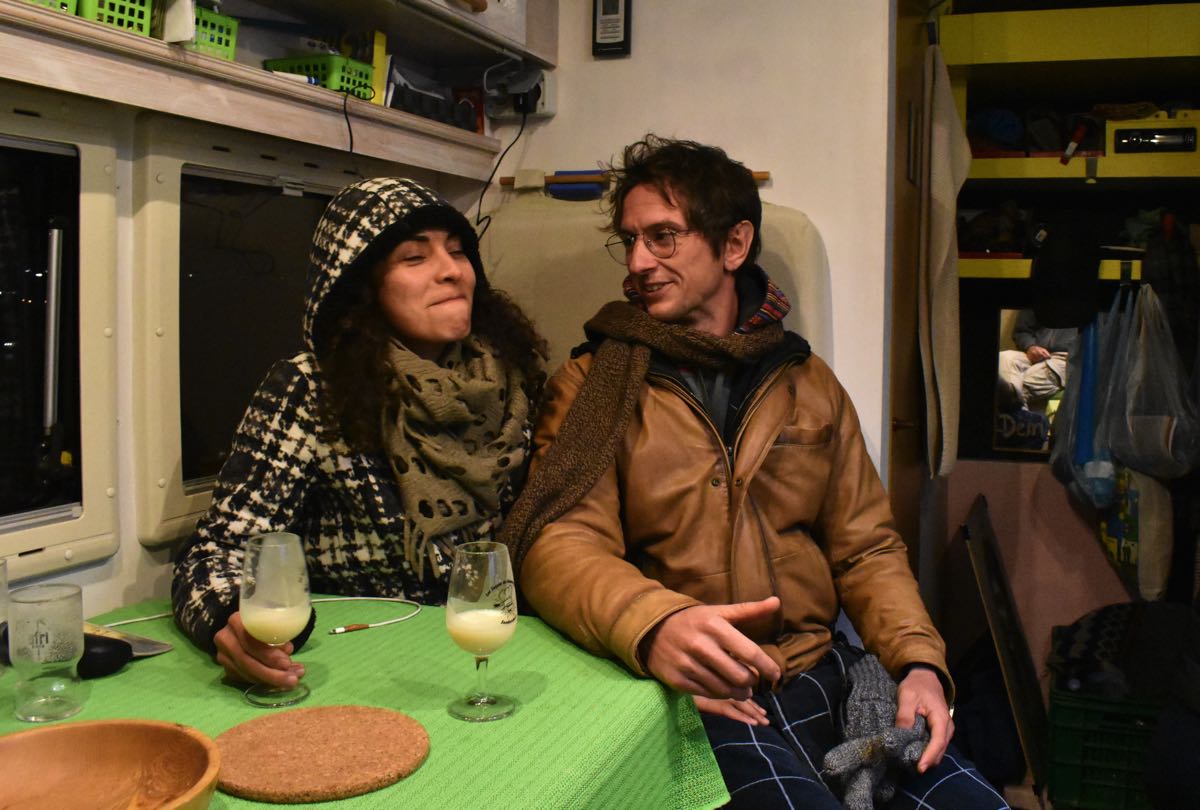 But despite all the friendship, loving welcome and warm and funny conversations, it was time to say goodbye and take the ferry to Sicily.
We had calm seas and landed in Pozzalo in the morning without ever being asked about our Coronatest. We left the port without further questions. We were not even "shot at" with the fever thermometer.
The days in the south of Sicily were relaxed together with our Avola travelling companions Peter, Geli, Otto and Eva.
The area in the south of Sicily is flat to hilly and at first glance looks like it is broken up by many lakes. In reality, these are huge fields of glass houses.
One of the farmers – obviously delighted by our waving and greetings – gave us an abundance of vegetables, all freshly harvested: Cucumbers, melanzani, peppers and tomatoes. The tomatoes were completely green and hard. Now after 2 weeks they have turned red and edible. The other vegetables we shared and partly cooked and ate together.
A possible appointment for portraits was cancelled once again and so we left our cosy place near Punta Secca and crossed Sicily. Near Piazza Armeria we visited the ancient Villa Romana del Casale with its famous mosaics and bikini girls before continuing our journey to the north coast.
We took the motorway quickly but bumpily to Cefalu. A place – highly praised by Geli – did not provide us with a suitable pitch at the harbour, but new contacts for Face Europe.
Maria, a Sicilian, in a car with German licence plates allowed us to come to the house of her Sicilian friend, park behind his house and take portraits of the two of them in the cosy living room. The hospitality of the two is phenomenal and never-ending.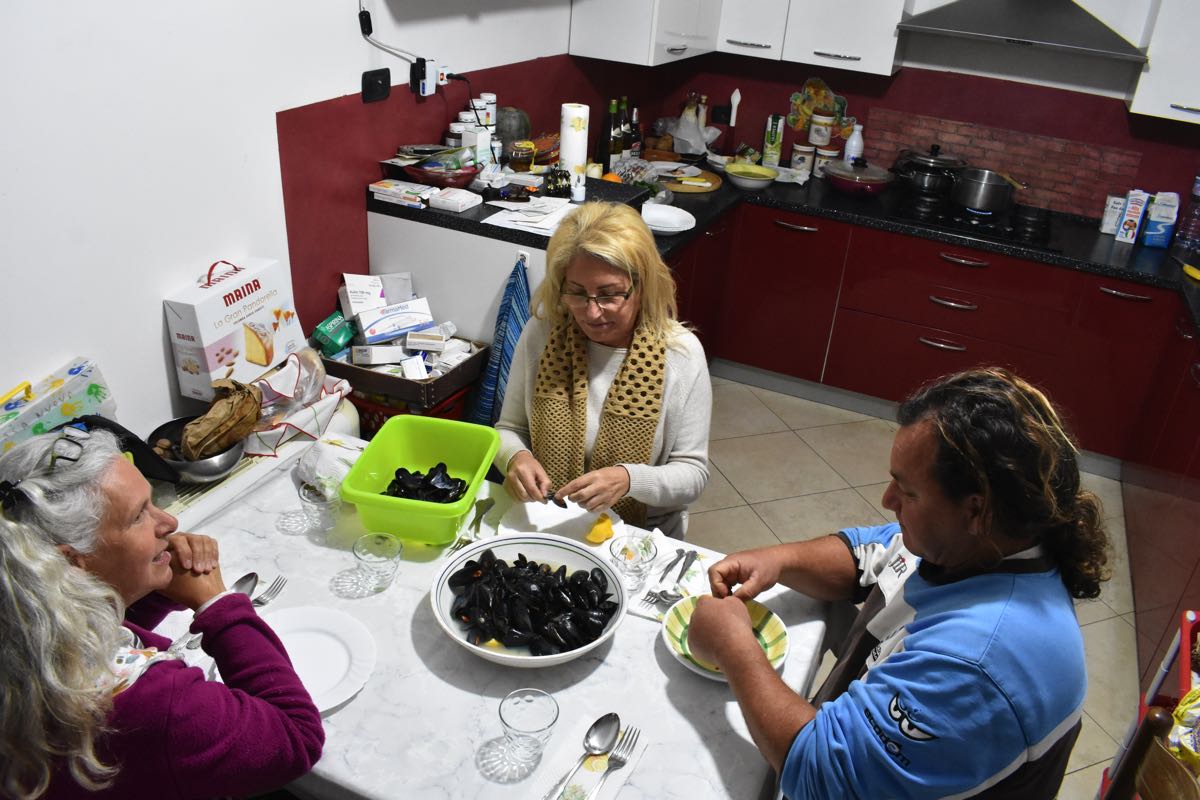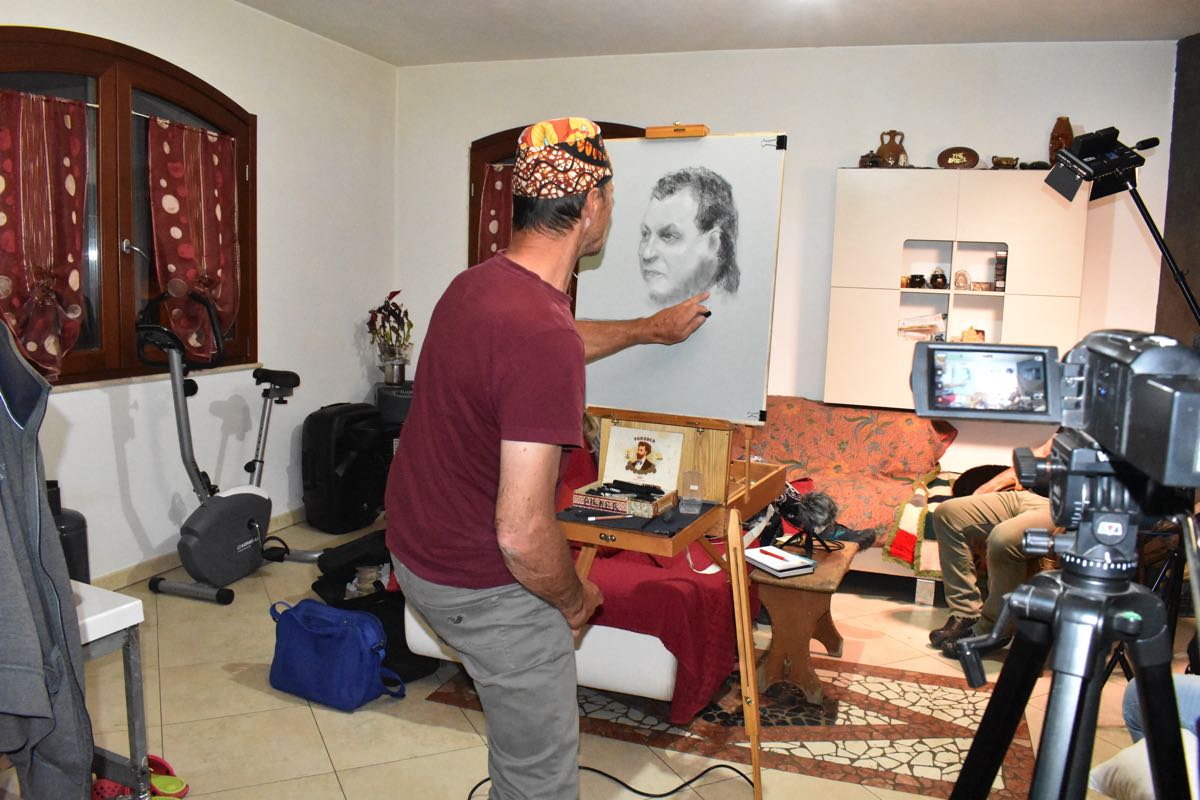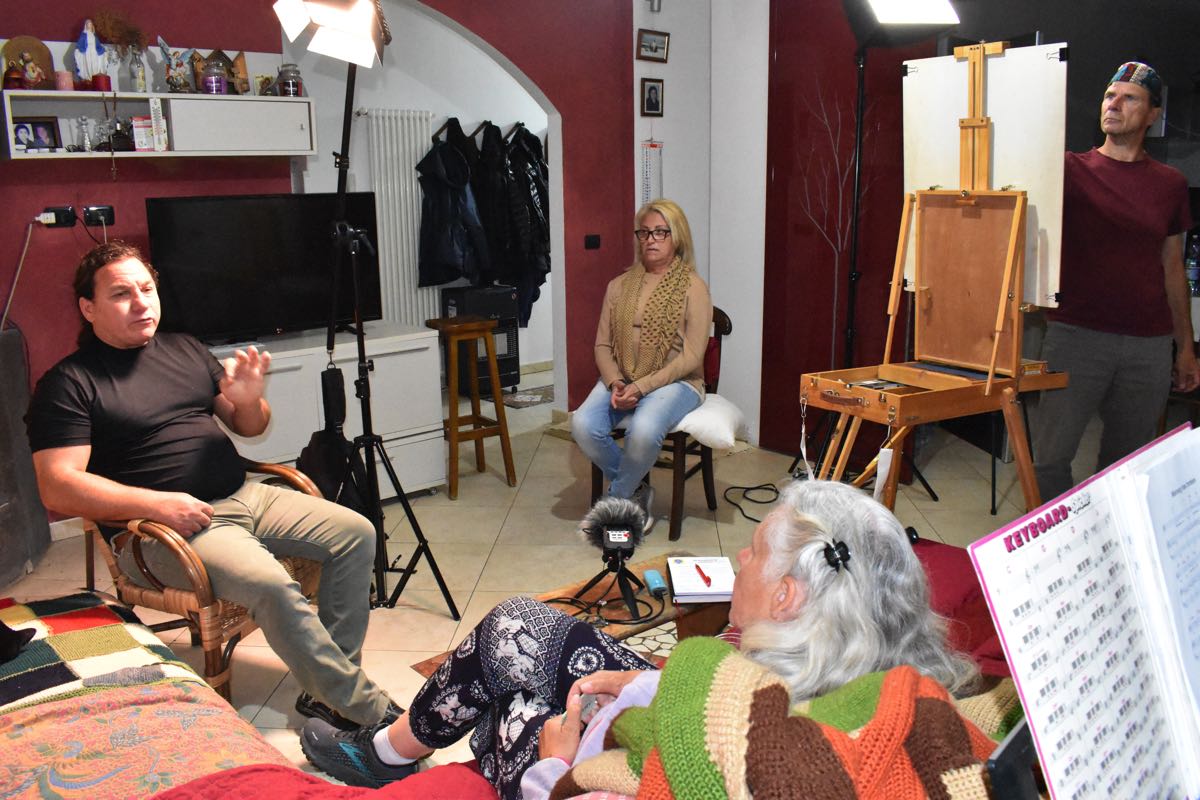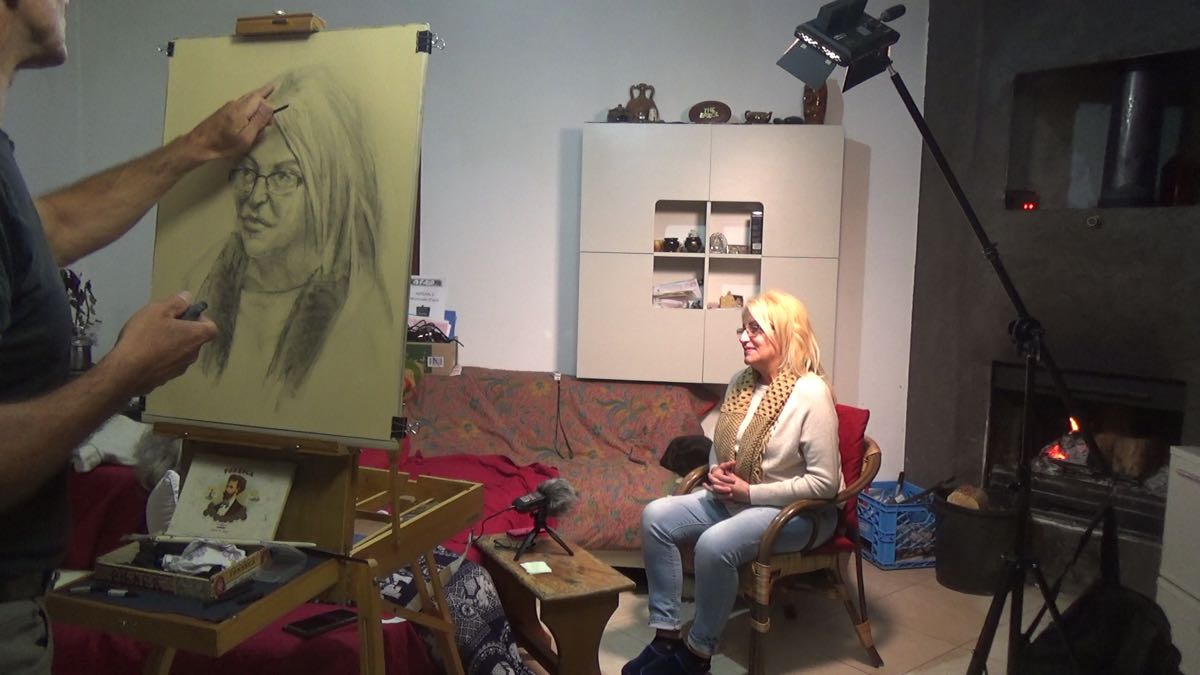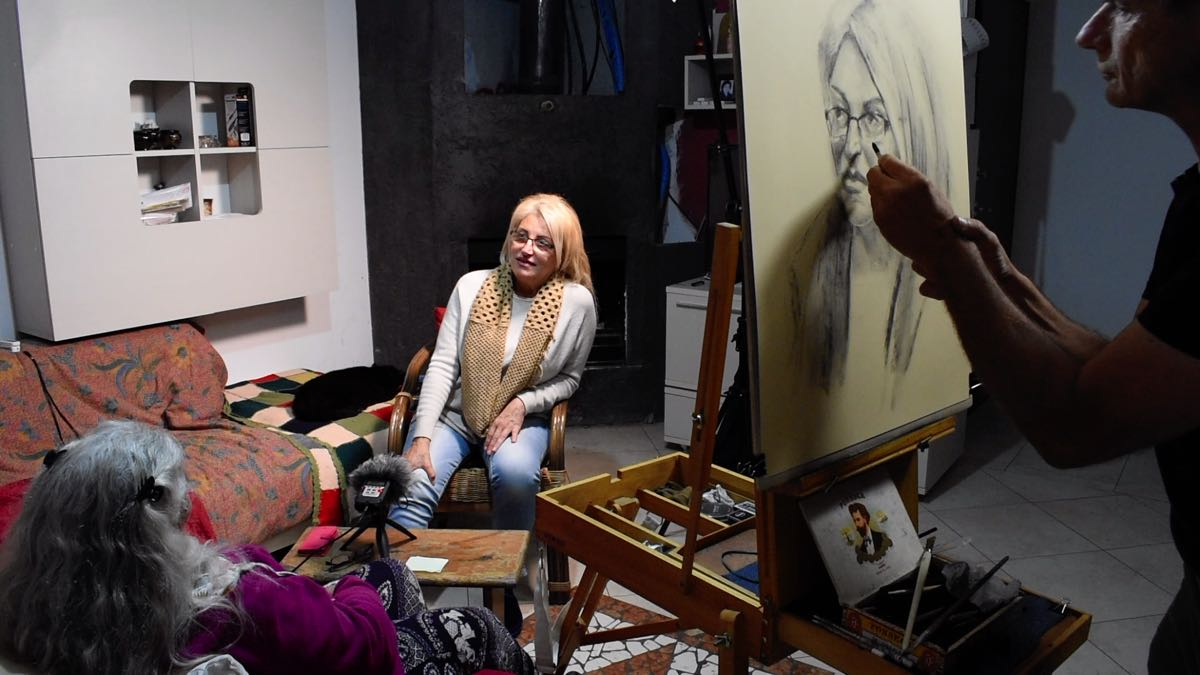 The weather has changed after a summery weekend. It has turned cool and rainy and seems to stay that way for a while. The Easter lockdown has also reached Italy and we will probably stay in Sicily until after Easter. After that, we hope for warmer weather and a relaxation of travel restrictions.