[:de]Blogeintrag 21. Juni 2021
Wir haben es geschafft: wir sind in Schweden.
Nach 5 Wochen in der Heimat und 3 Versuchen zum TÜV Pickerl sind wir am 7. Juni am Nachmittag gleich von der Werkstatt weiter gefahren. 
Ein Schlafplatz und ein halber Tag Fahrzeit mit dem Auto weiter gab es ein gröberes Problem mit Big Fredis Kupplung. Zum Glück gleich gegenüber der ÖAMTC Zweigstelle wurde uns relativ rasch geholfen. In Sarleinsbach in der Iveco Werkstatt wurde Fredi mit einer neuen Kupplung ausgestattet. 
Die Probefahrt war allerdings zu kurz um ein neuerliches Problem zu erkennen, das uns ein paar hundert Kilometer weiter in Deutschland wieder zum Stillstand zwang. 7 Stunden dauerte die Wartezeit, bis wir schließlich von der Autobahn geholt wurden und im Hof der Werkstatt abgestellt werden konnten, wo wir die Nacht verbrachten. Es wären nur mehr 50 km bis zu Peter und Geli gewesen. Zum Glück konnte das Problem in der Werkstatt rasch und kostengünstig erledigt werden und wir trudelten um 11 Uhr bei den "Dembecks" ein.
Peter machte mit uns eine wunderschöne Tour durch die Umgebung von Waibstadt und nach Heidelberg hinein. Abends konnten wir dann gemeinsam mit Geli Pizza essen gehen.
Wären wir, wie geplant, schon einen Tag früher gekommen, hätte Geli frei gehabt. So musste sie leider den schönen Tag in der Arbeit verbringen. 
Schweden hat aber schon so laut nach uns gerufen, dass wir schon am nächsten Morgen – nach einem gemeinsamen gemütlichen Frühstück wieder weiter Richtung Norden aufgebrochen sind.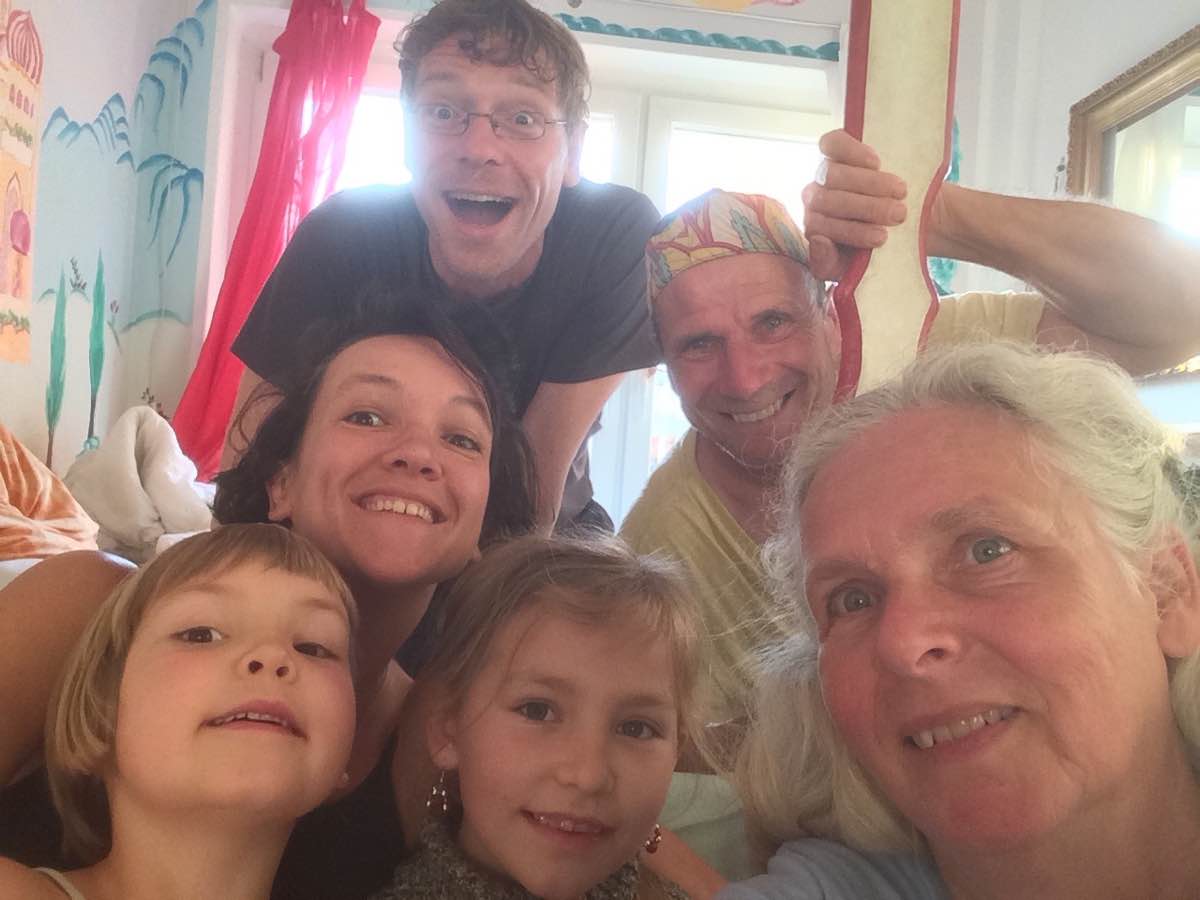 Ein Kurzbesuch bei Verena, Ingo, Seraphina und Matthilda in Berlin konnte aus berufstechnischen Gründen nur am Wochenende stattfinden und so waren wir am Montag früh schon wieder auf Achse und Richtung Rostock unterwegs. Für die nächste Fähre am frühen Morgen des nächsten Tages ein Ticket gekauft und im Industriegebiet auf einem kleinen Parkplatz geschlafen.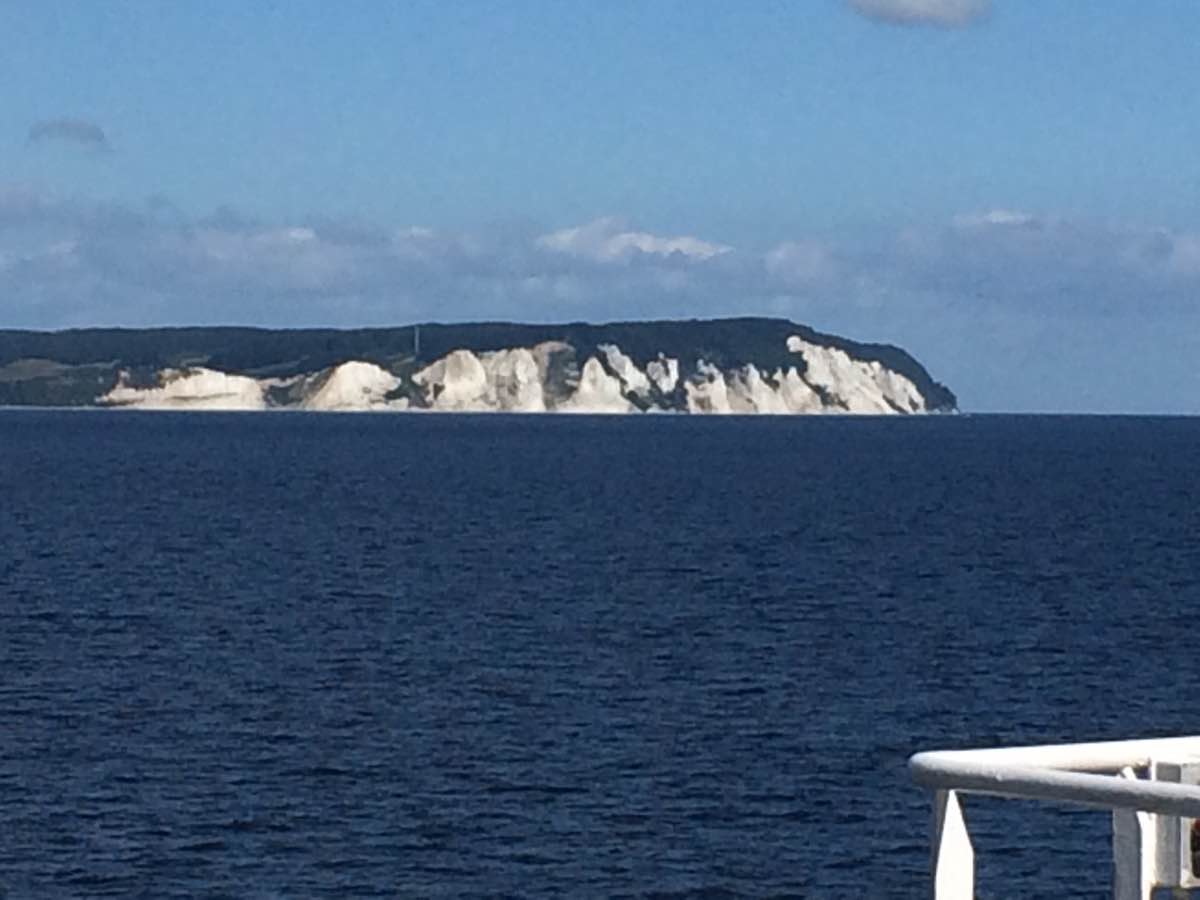 Das Selbsteinchecken verlief komplikationslos und auch die Überfahrt war äußerst angenehm. Die 6 Stunden vergingen wie im Flug mit Stricken, Lesen, Schwedisch lernen und Fernsehen. 
Es war kein Maskenzwang an Bord, nicht einmal in Innenräumen und das fühlte sich gleich unwahrscheinlich befreiend an. Keine Covid Kontrolle bei der Einreise in Trelleborg. 
Am Rand des Naturschutzgebietes Risens fanden wir einen ruhigen Stellplatz für die Nacht und wir wagten sogar einen Spaziergang durch den südschwedischen Wald.  
Wie sauber hier alles ist. Nach Sizilien und Süditalien kommen wir uns hier vor wie in einem anderen Film. Kein einziges Stück Abfall ist irgendwo zu sehen. Sogar eine Schlafhütte für 6 Personen steht da mitten im Wald. Es gibt Picknickplätze mit mehreren Grillern und alles ist super sauber und gepflegt.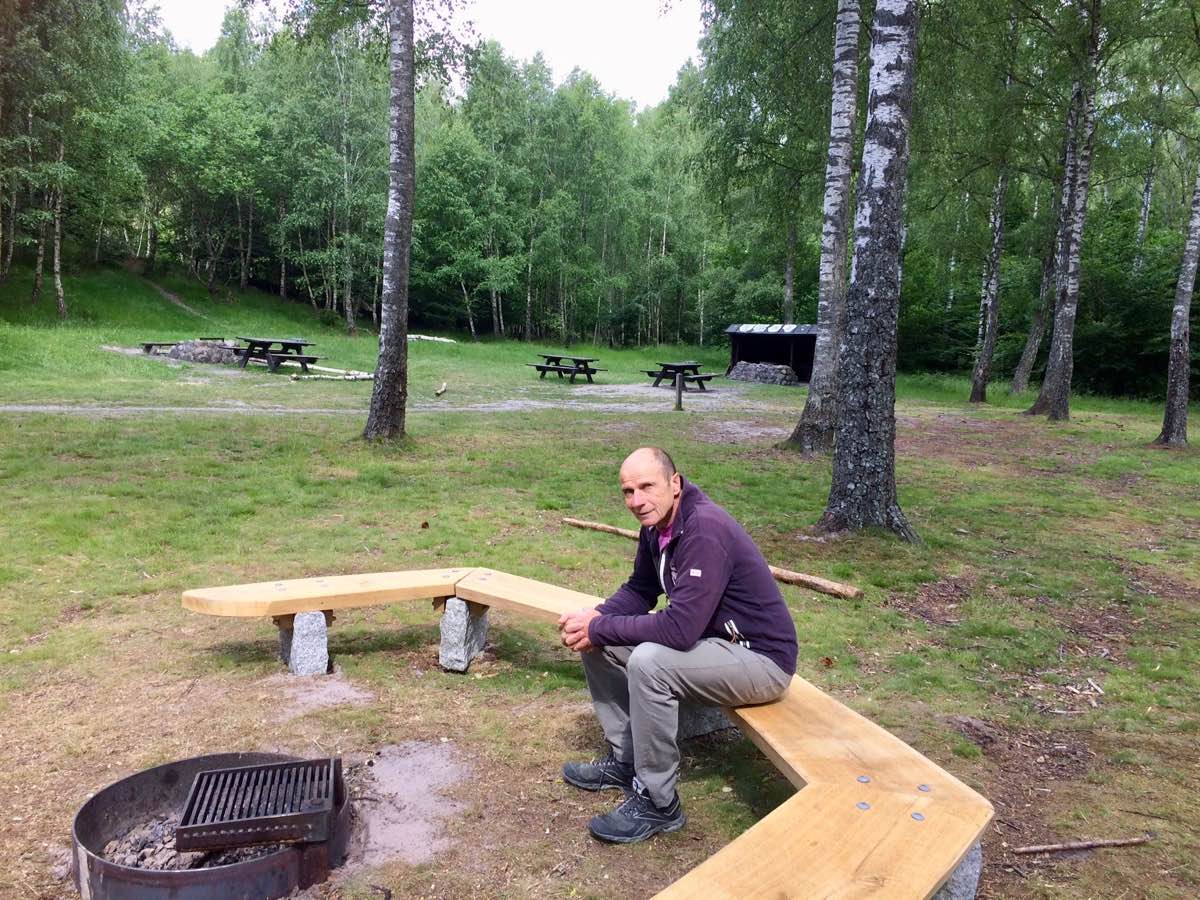 Am nächsten Tag ging unsere Reise zu unseren Schweizer Freunden in Bromåla weiter über Sjöbo, Hörby und Höör auf die Bundesstraße 23 und weiter über Hässleholm, Osby und Älmhult bis zur Abzweigung auf die beinahe unbefahrene 120 er Straße.
Welche Freude unsere Freunde Lisa und Wolfgang in die Arme schließen zu können. Wir haben die beiden am 24.12.2019 in Portugal kennen gelernt und uns vor dem Coronaausbruch noch einige Male in Lagos getroffen, wo sie 5 Monate auf ihrem Segelboot im Hafen von Lagos waren. 
Vorigen Sommer hatten sie sich ein kleines Häuschen hier in Bromåla gekauft und wir haben die Ehre ein paar Tage bei Ihnen zu Gast zu sein. Mit uns kam auch der Sommer und so konnten wir seit unserer Ankunft täglich im Waldsee schwimmen.
Der See ist angenehm warm, die 2 Gästefahrräder sind wie für uns gemacht. Uns so ist es ein täglicher 10 km Ritt, der uns auch ein wenig fitter macht. Die Freude auf den See lässt uns auch die 32 Grad leichter ertragen.  [:en]Blog entry 21 June 2021
We made it: we are in Sweden.
After 5 weeks at home and 3 attempts to get the TÜV vignette we left the workshop on the 7th of June in the afternoon. 
One night's sleep and half a day's drive further on there was a serious problem with Big Fredi's clutch. Fortunately, we were helped relatively quickly just across the road from the ÖAMTC branch. In Sarleinsbach at the Iveco workshop Fredi was fitted with a new clutch. 
However, the test drive was too short to detect a new problem, which forced us to stop again a few hundred kilometres further on in Germany. It lasted 7 hours until we were finally taken off the motorway and parked in the workshop's yard, where we spent the night. It would have been only another 50 km to Peter and Geli. Fortunately, the problem could be taken care of quickly and cheaply at the workshop and we arrived at the "Dembecks" at 11 am.
Peter took us on a wonderful tour through the surroundings of Waibstadt and into Heidelberg. In the evening we had pizza together with Geli. If we had come a day earlier, as planned, Geli would have had the day off. So unfortunately she had to spend the beautiful day at work.
But Sweden was already calling so loudly for us that we left the next morning – after a leisurely breakfast together – to head north again.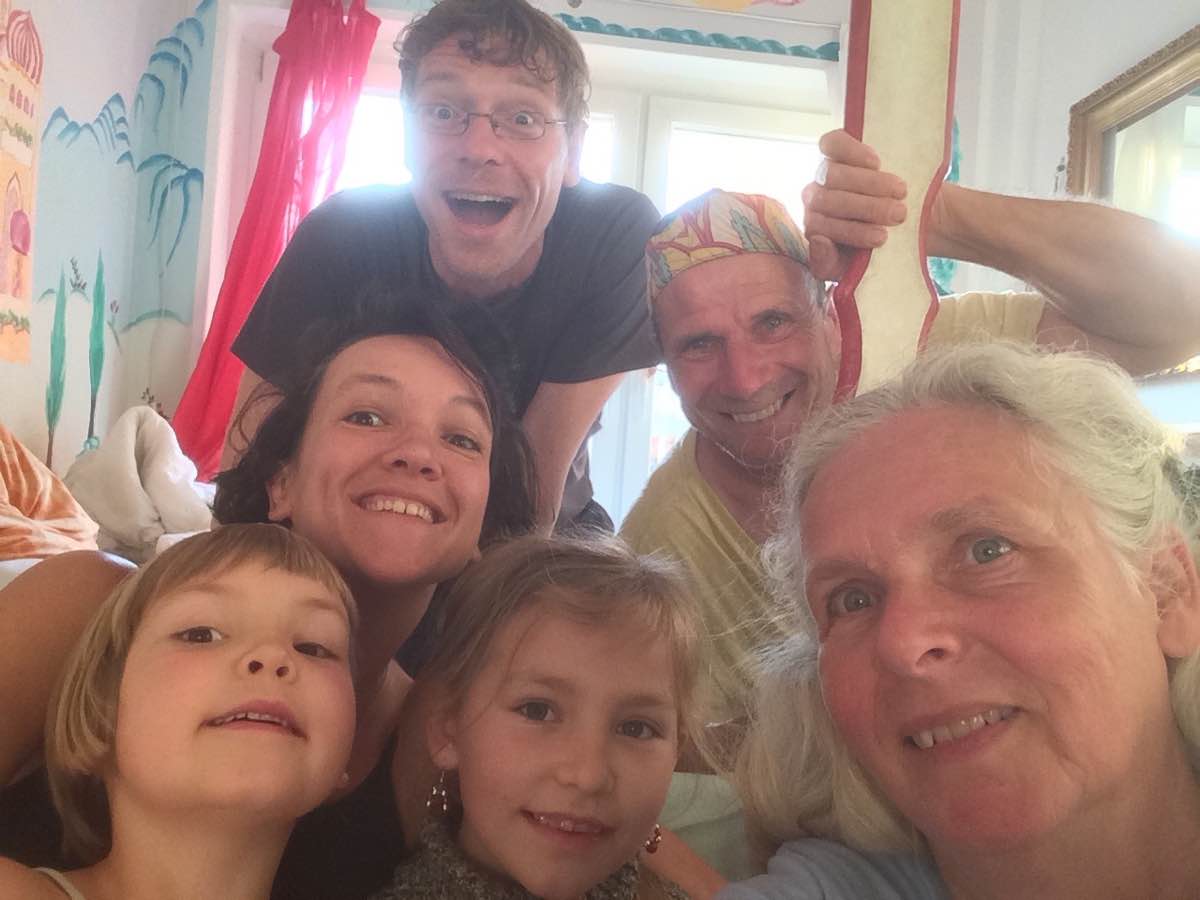 A short visit to Verena, Ingo, Seraphina and Matthilda in Berlin could only take place at the weekend for work-related reasons, so we were on the road again early on Monday morning, heading for Rostock. We bought a ticket for the next ferry early the next morning and slept in a small car park in the industrial area. 
Self-check-in went without complications and the crossing was also extremely pleasant. The 6 hours flew by with knitting, reading, learning Swedish and watching TV.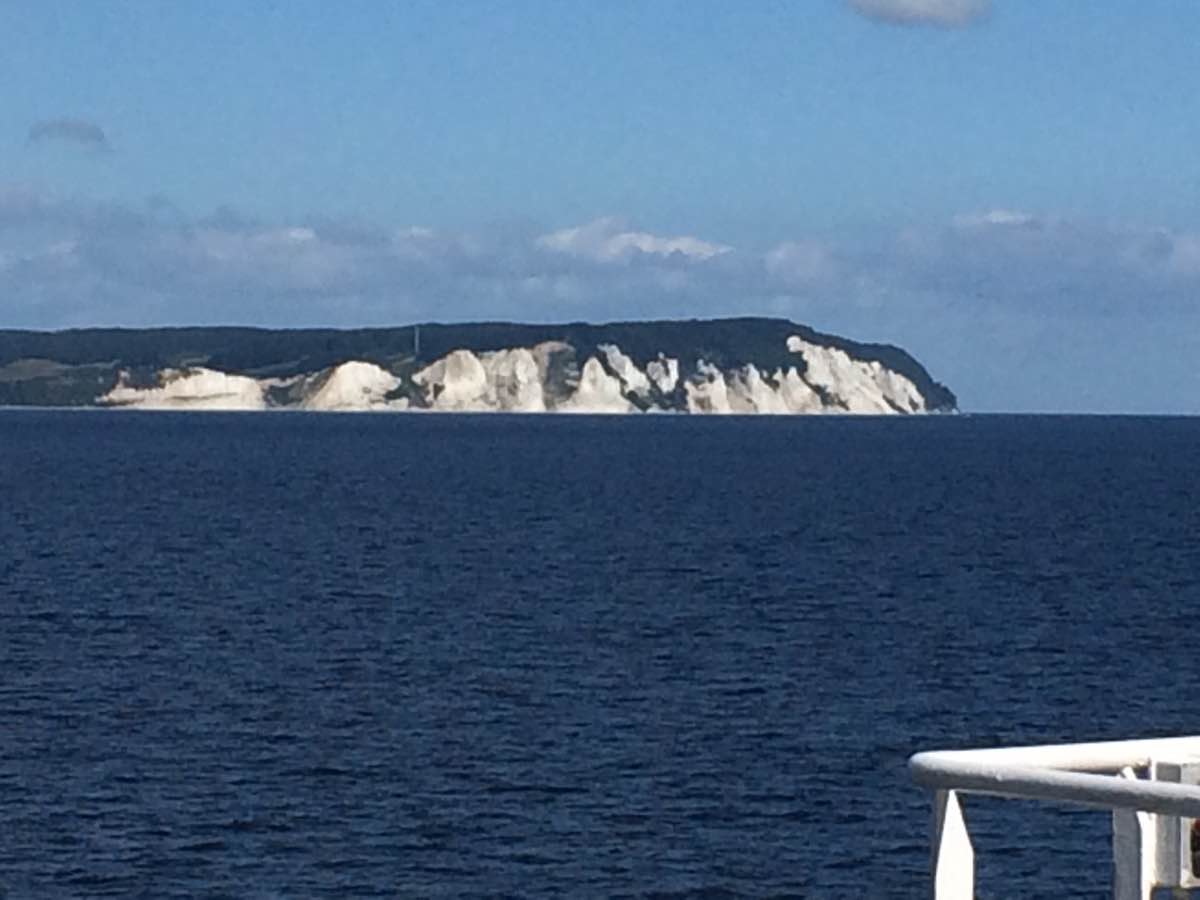 There was no mask requirement on board, not even indoors, and that immediately felt incredibly liberating. No Covid check on entry into Trelleborg. 
At the edge of the Risens nature reserve we found a quiet parking spot for the night and we even ventured for a walk through the southern Swedish forest.  
How clean everything is here. After Sicily and southern Italy, we feel like we're in a different film here. Not a single piece of rubbish is to be seen anywhere. There is even a sleeping hut for 6 people in the middle of the forest.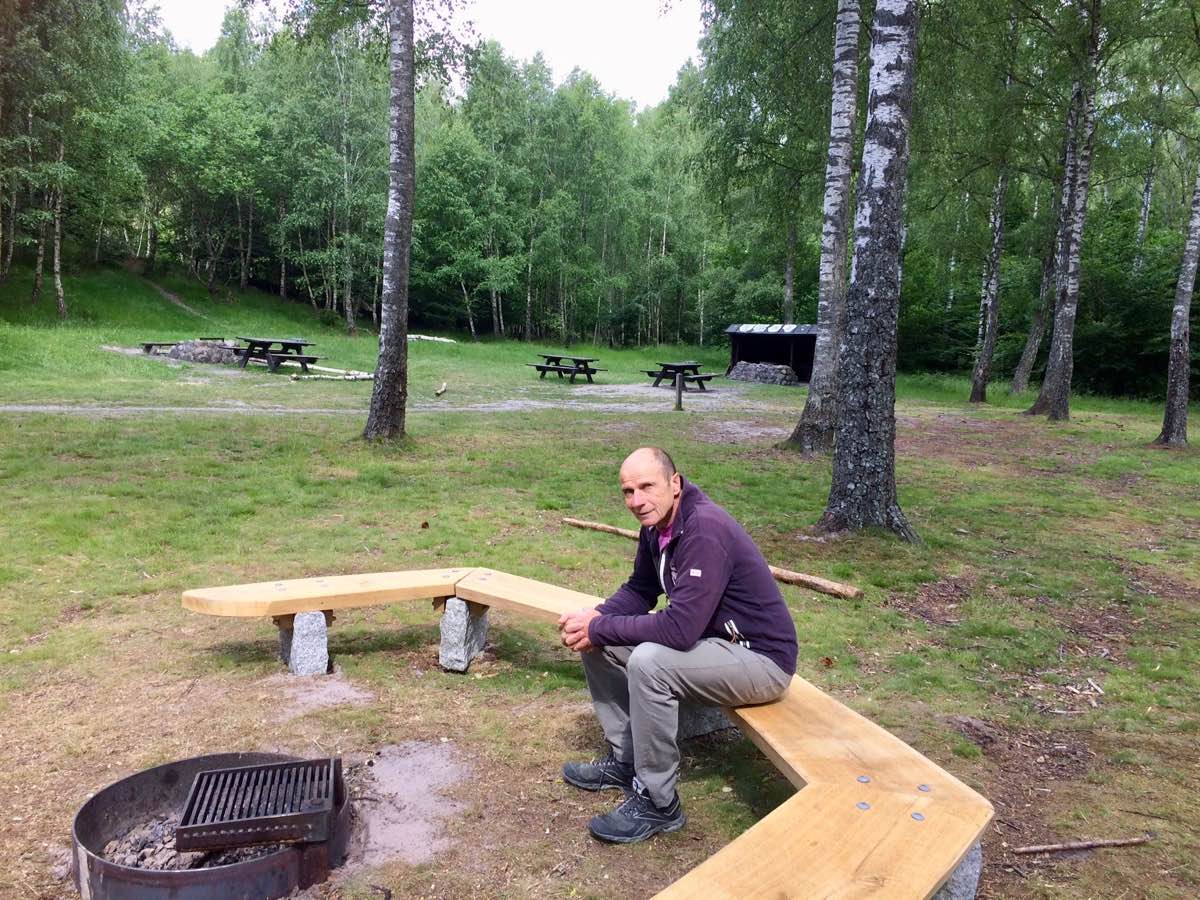 There are picnic areas with several barbecues and everything is super clean and well maintained. 
The next day our journey to our Swiss friends in Bromåla continued via Sjöbo, Hörby and Höör on the national road 23 and further via Hässleholm, Osby and Älmhult until we reached the turn-off to the almost untravelled 120 road. 
What a joy to be able to embrace our friends Lisa and Wolfgang. We met them in Portugal on 24.12.2019 and met a few times in Lagos before the Corona outbreak, where they had been for 5 months on their sailboat in Lagos harbour. 
Last summer they had bought a small cottage here in Bromåla and we had the honour to be their guests for a few days. With us also came the summer and so we could swim in the forest lake every day since our arrival.
The lake is pleasantly warm and the 2 guest bikes are made for us. So it is a daily 10 km ride for us, which also makes us a little fitter. The joy of the lake also makes it easier for us to bear the 32 degrees.[:]