Blog entry 21 June 2021
We made it: we are in Sweden.
After 5 weeks at home and 3 attempts to get the TÜV vignette we left the workshop on the 7th of June in the afternoon. 
One night's sleep and half a day's drive further on there was a serious problem with Big Fredi's clutch. Fortunately, we were helped relatively quickly just across the road from the ÖAMTC branch. In Sarleinsbach at the Iveco workshop Fredi was fitted with a new clutch. 
However, the test drive was too short to detect a new problem, which forced us to stop again a few hundred kilometres further on in Germany. It lasted 7 hours until we were finally taken off the motorway and parked in the workshop's yard, where we spent the night. It would have been only another 50 km to Peter and Geli. Fortunately, the problem could be taken care of quickly and cheaply at the workshop and we arrived at the "Dembecks" at 11 am.
Peter took us on a wonderful tour through the surroundings of Waibstadt and into Heidelberg. In the evening we had pizza together with Geli. If we had come a day earlier, as planned, Geli would have had the day off. So unfortunately she had to spend the beautiful day at work.
But Sweden was already calling so loudly for us that we left the next morning – after a leisurely breakfast together – to head north again.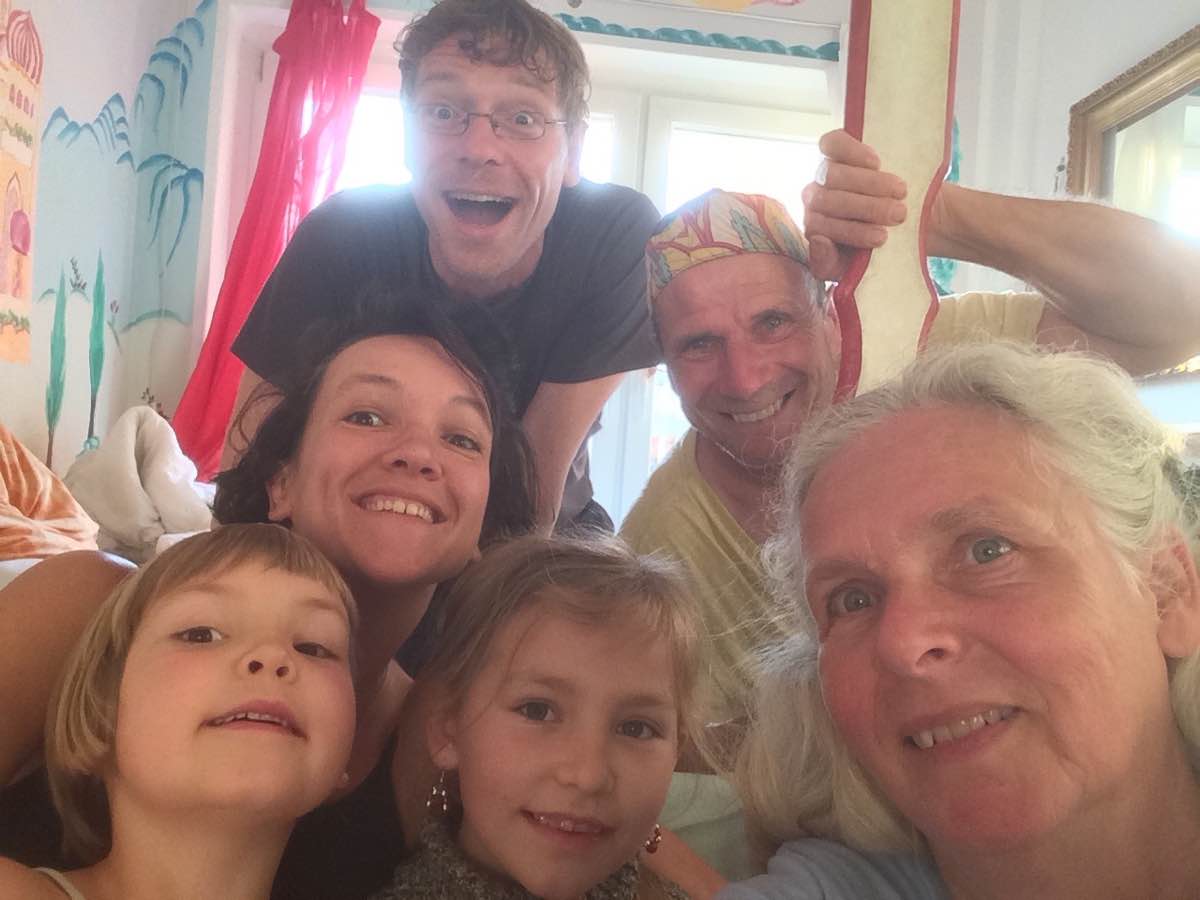 A short visit to Verena, Ingo, Seraphina and Matthilda in Berlin could only take place at the weekend for work-related reasons, so we were on the road again early on Monday morning, heading for Rostock. We bought a ticket for the next ferry early the next morning and slept in a small car park in the industrial area. 
Self-check-in went without complications and the crossing was also extremely pleasant. The 6 hours flew by with knitting, reading, learning Swedish and watching TV.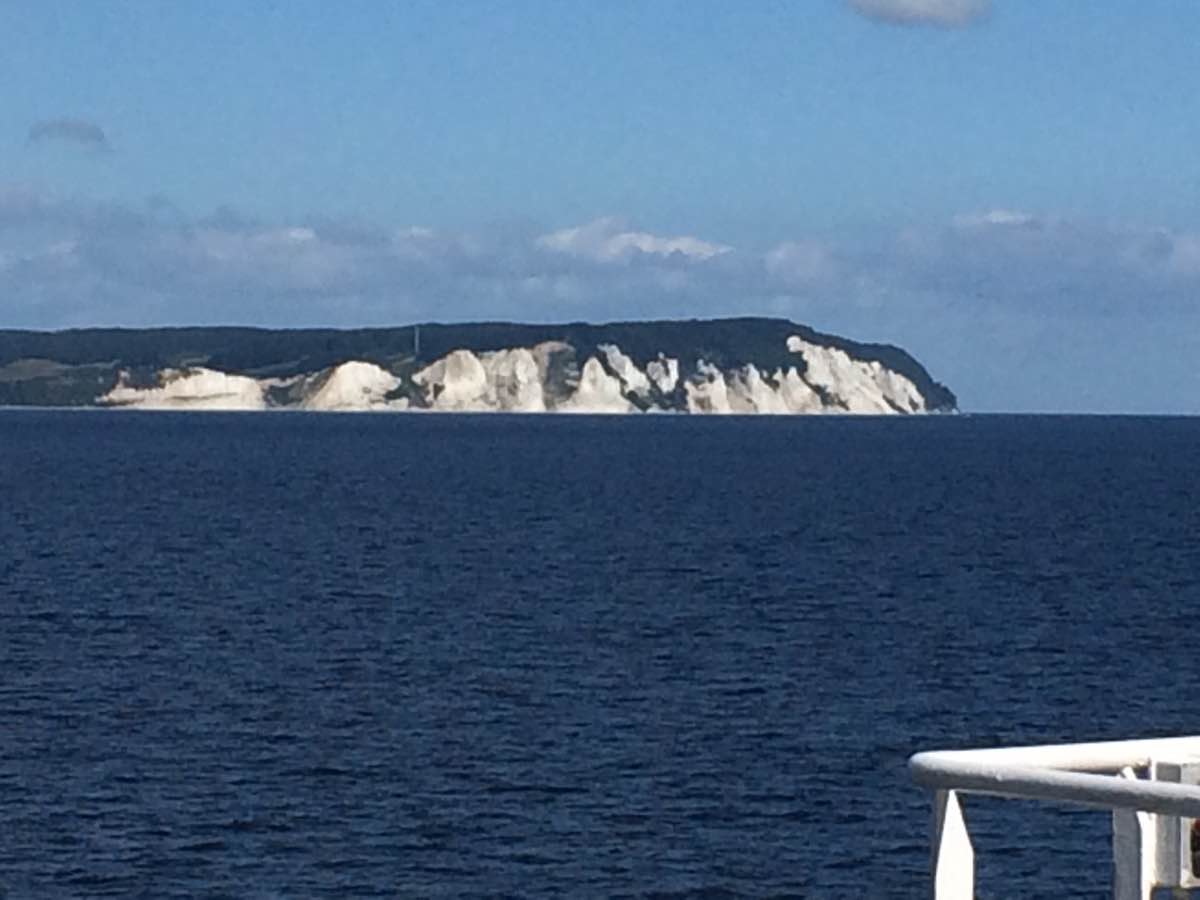 There was no mask requirement on board, not even indoors, and that immediately felt incredibly liberating. No Covid check on entry into Trelleborg. 
At the edge of the Risens nature reserve we found a quiet parking spot for the night and we even ventured for a walk through the southern Swedish forest.  
How clean everything is here. After Sicily and southern Italy, we feel like we're in a different film here. Not a single piece of rubbish is to be seen anywhere. There is even a sleeping hut for 6 people in the middle of the forest.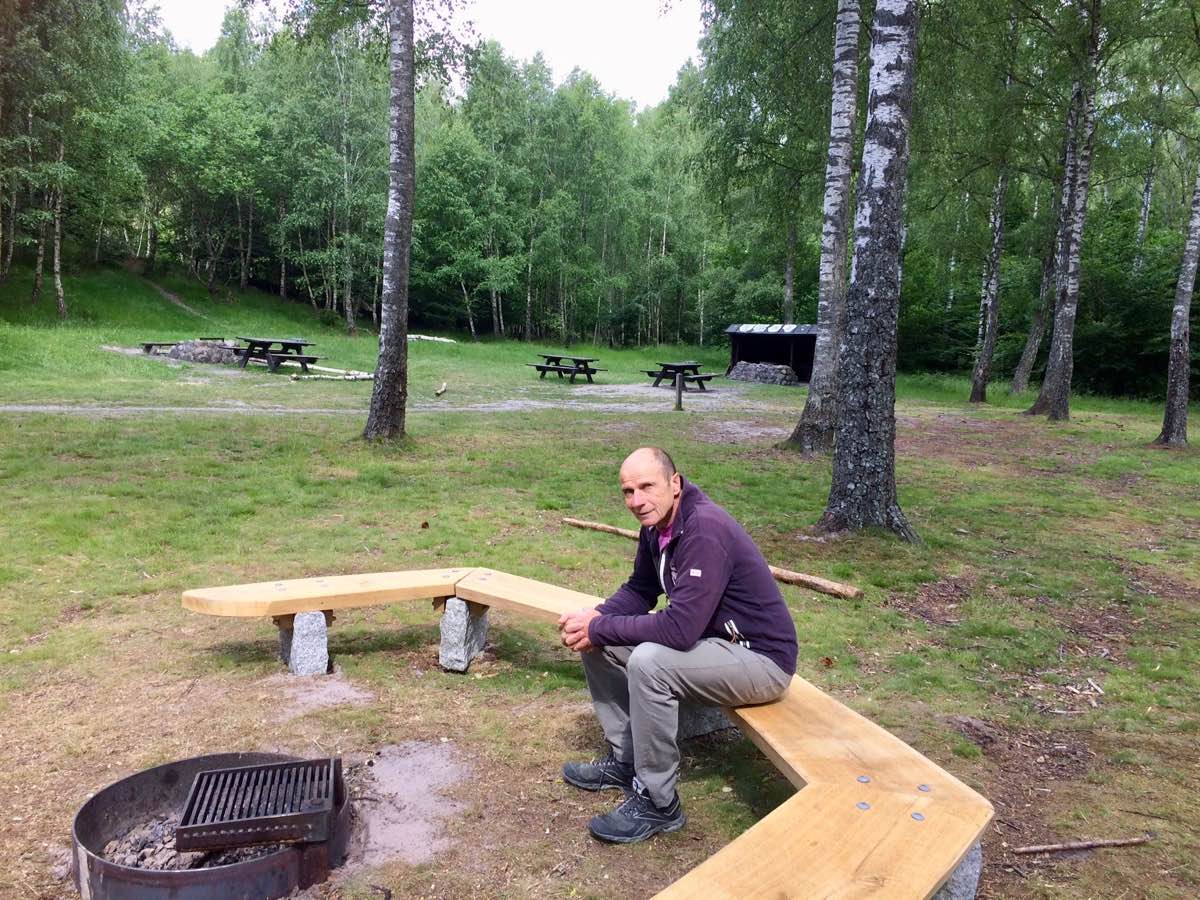 There are picnic areas with several barbecues and everything is super clean and well maintained. 
The next day our journey to our Swiss friends in Bromåla continued via Sjöbo, Hörby and Höör on the national road 23 and further via Hässleholm, Osby and Älmhult until we reached the turn-off to the almost untravelled 120 road. 
What a joy to be able to embrace our friends Lisa and Wolfgang. We met them in Portugal on 24.12.2019 and met a few times in Lagos before the Corona outbreak, where they had been for 5 months on their sailboat in Lagos harbour. 
Last summer they had bought a small cottage here in Bromåla and we had the honour to be their guests for a few days. With us also came the summer and so we could swim in the forest lake every day since our arrival.
The lake is pleasantly warm and the 2 guest bikes are made for us. So it is a daily 10 km ride for us, which also makes us a little fitter. The joy of the lake also makes it easier for us to bear the 32 degrees.