Blog entry 24 June 2021
It was a wonderful and relaxing few days with Lisa and Wolfgang.
We got really fit and enjoyed life outside Big Fredi with a daily fitness programme. The distance to the village at 3 km and the lake at 5 km seemed shorter from day to day. So whole lakes and villages can move! It was really fun to move around and the weather was perfect for our joint activities. 
Yesterday we said goodbye to our hosts. The first IKEA shop ever in Älmhult has been converted into a museum and we were keen to see that. 
Then our noses led us to a small lake east of Ljungby. A 10 km "death march", as Simon would call it, took us far from the car park at the lake through dense coniferous forests with blueberry fields and a perpetual accompaniment of billions of gnats and flies.
We were quite amazed that we managed the 10 km without any signs of fatigue. 
Today we agreed to visit a museum in Ljungby. A museum of modern art left us quite amazed.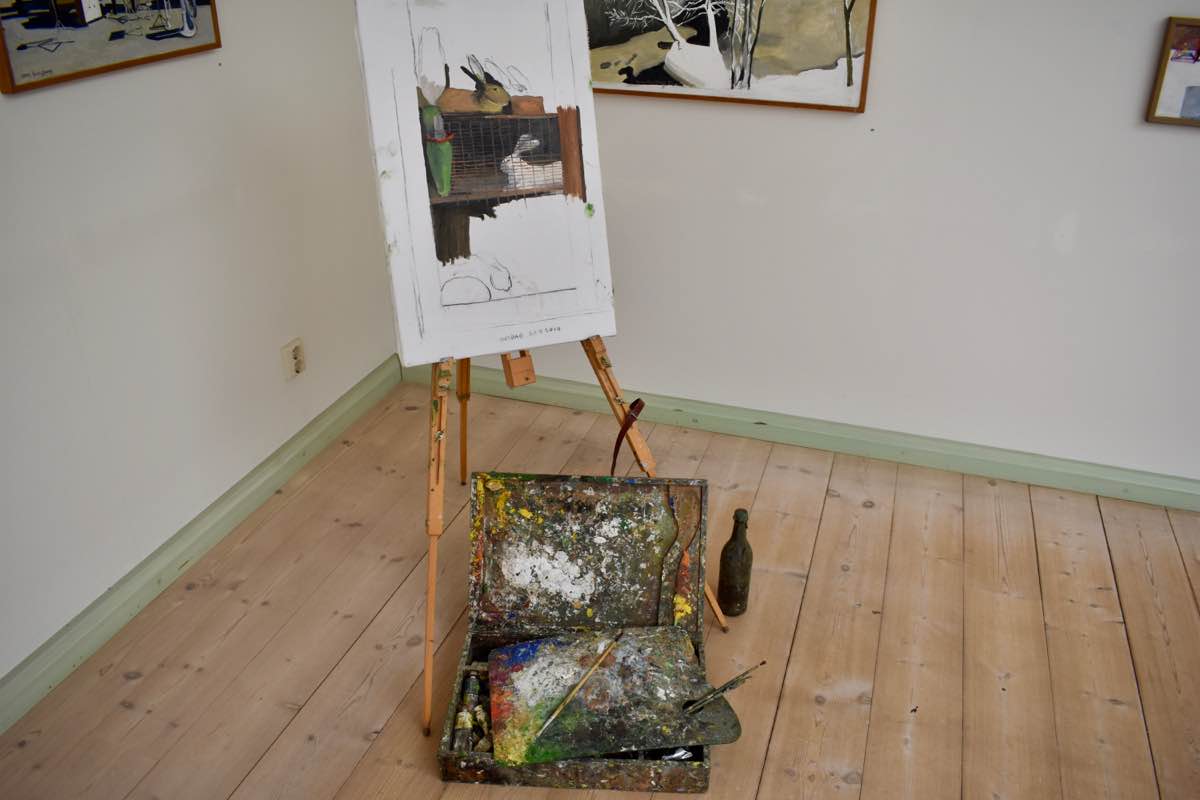 Sven Ljungberg (1913-2010) lived and worked here and experienced the building of the museum himself and filled it himself with his paintings. A rather extensive outline of his creation can be admired in the museum today.
A section is also dedicated to the contemporary artist Arne Persson, whose abstract works totally inspired us. They have a wonderful radiance and clarity.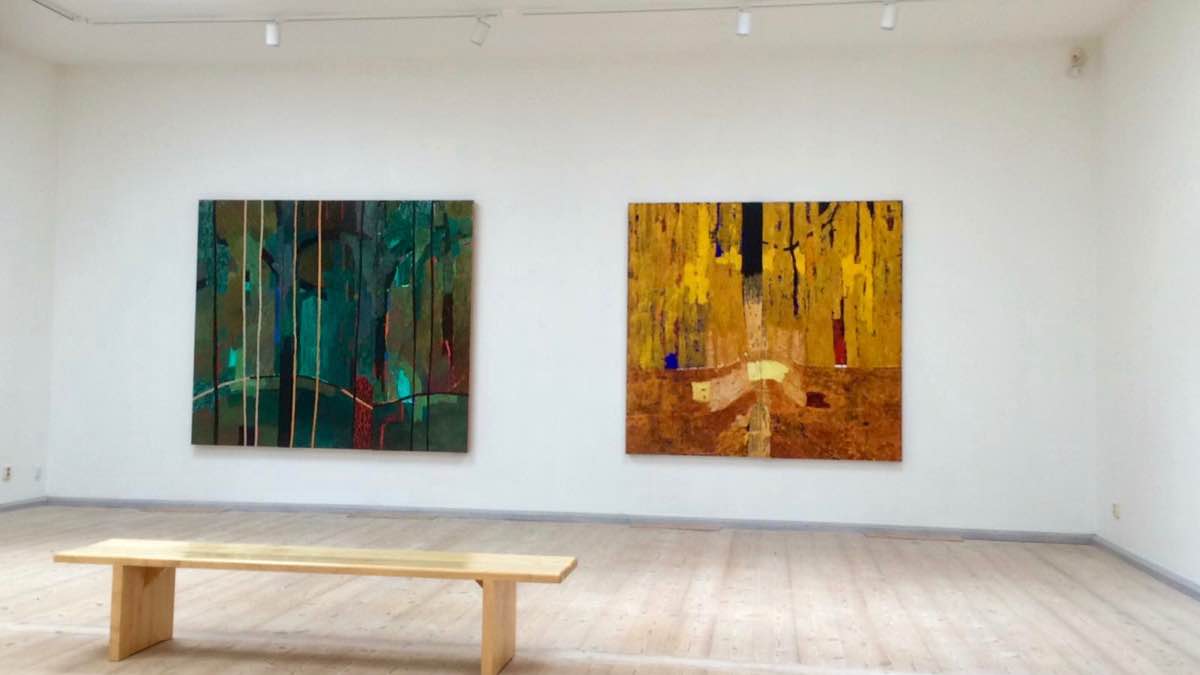 We would like to meet the artist ourselves. 
In the course of the museum tour, we also met Hilena.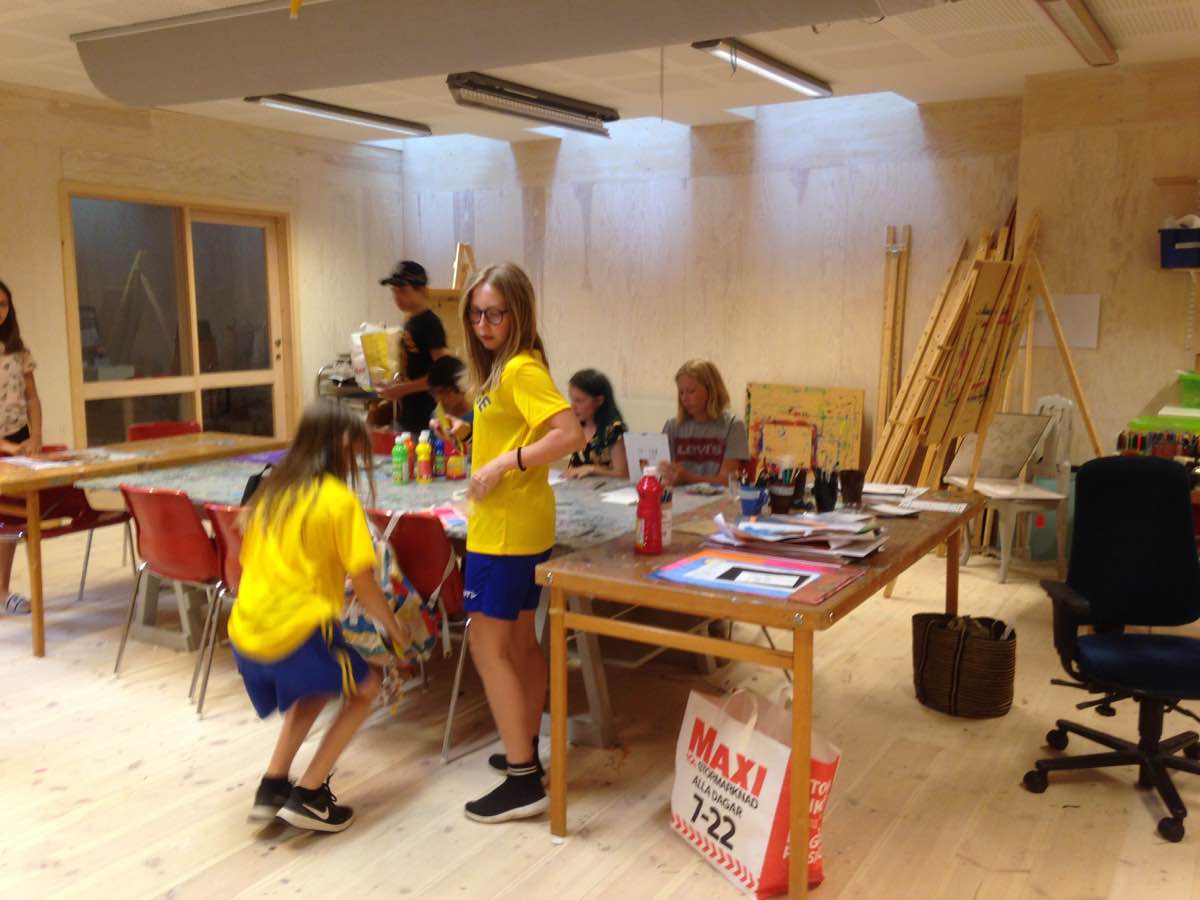 The artist was giving a workshop for teenagers. The children showed great interest in us, our project and of course Big Fredi, who felt quite comfortable when 10 "teenies" slipped into him at the same time.
We were able to get Sandra at the cash desk more and more enthusiastic about Face Europe and she also supported us right away with her contact person in the local government: Emelie Olsson. Now we just have to convince the museum director of the advantages of Face Europe. Then the start of Face Europe in Sweden is just around the corner next week. 
The weekend of the Midsummer Festival, which is one of the most important festivals in Sweden, falls on this weekend.
We were the first on the lake today and it could well be that tomorrow we will unpack our folding kayak and make our loops through Lake Tuve.