Blog entry 14 October 2021
We stayed 2 nights at the car park of the restaurant Arbri. The weather was about to get better and now we finally wanted to go to the sea. 
A fine pitch in Shengjin at Mario's Bar Ledh, which has exclusively 5 star reviews. The bar is already closed, but Mario lets us all stay here in his car park and use all the amenities: Wi-Fi, lights and electricity, his bar facilities, the beach, the toilet and even the kitchen and fridge. You can have drinks for a fee.
We feel like we're in paradise. And best of all, with Mario and through him, Face Europe is really taking off. Mario was quite eager to be portrayed and so we have already finished 2 portraits with Krezmina and Mario and 4 are in the queue.
A WhatsApp group has been aptly named "Paradise", after all we want to stay in touch with each other and know where we can meet again. 
We cook and eat together: Cream of pumpkin soup, Kaiserschmarrn and apple strudel cooked by me, but the next day we had delicious lentil and potato curry cooked by Manu.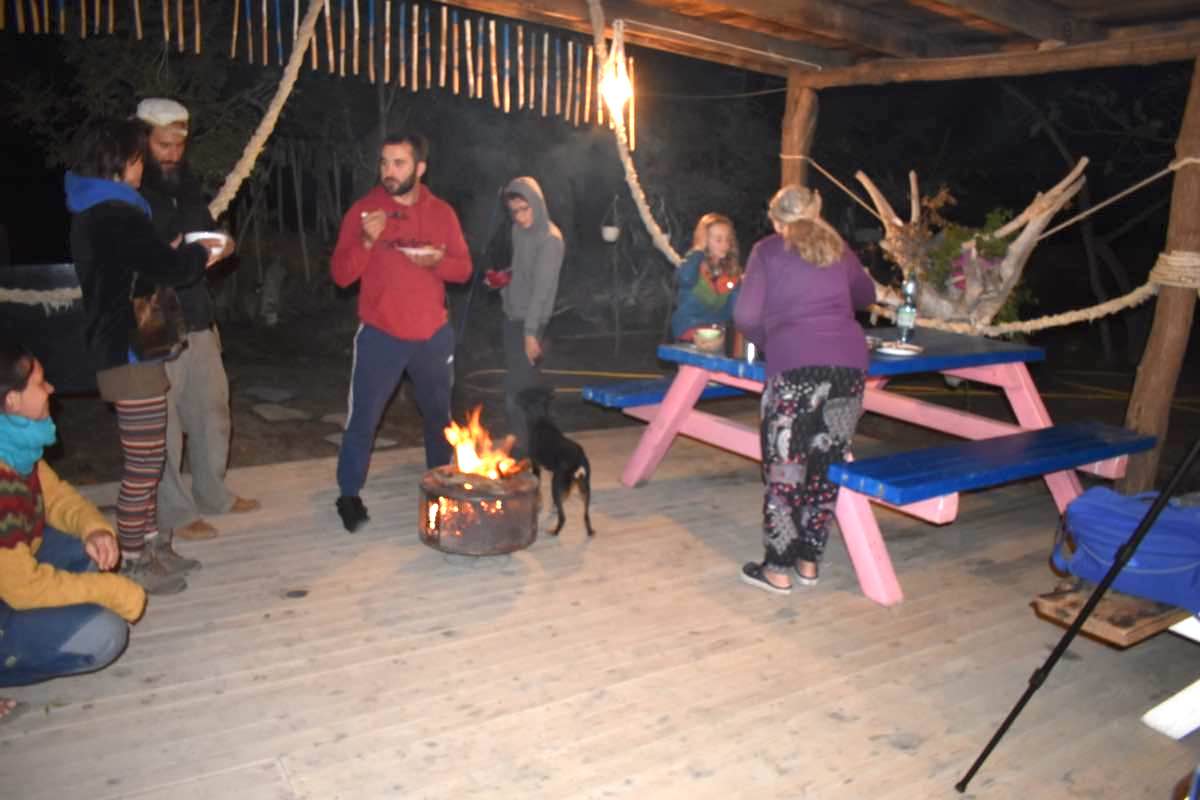 This morning we unfortunately had to say goodbye to our dear neighbours from Germany: Adrian and Manu with their children Basti (13 years) and Tara (8 years). And also to their new dog Zana. Julietta (an Albanian who has been living in Italy for years and makes a cycling tour here) brought the poor frightened animal with her. Someone had tried to dispose of it in a dustbin. It took a few days for the children to convince their parents that it was exactly the right dog that had come to the family. 
Now, so to speak, the decision to take a dog after their trip around the world has already been postponed and there is a protector for the family and a warm nest for the little stray. 
The 23 year old Felix from the Cologne area, who is already here for the second time, had been here for 3 months when he last time wanted to stay just  for one night arrived at the same time as we did. He has time to be here until November, then he has a job as a ski instructor in Tyrol.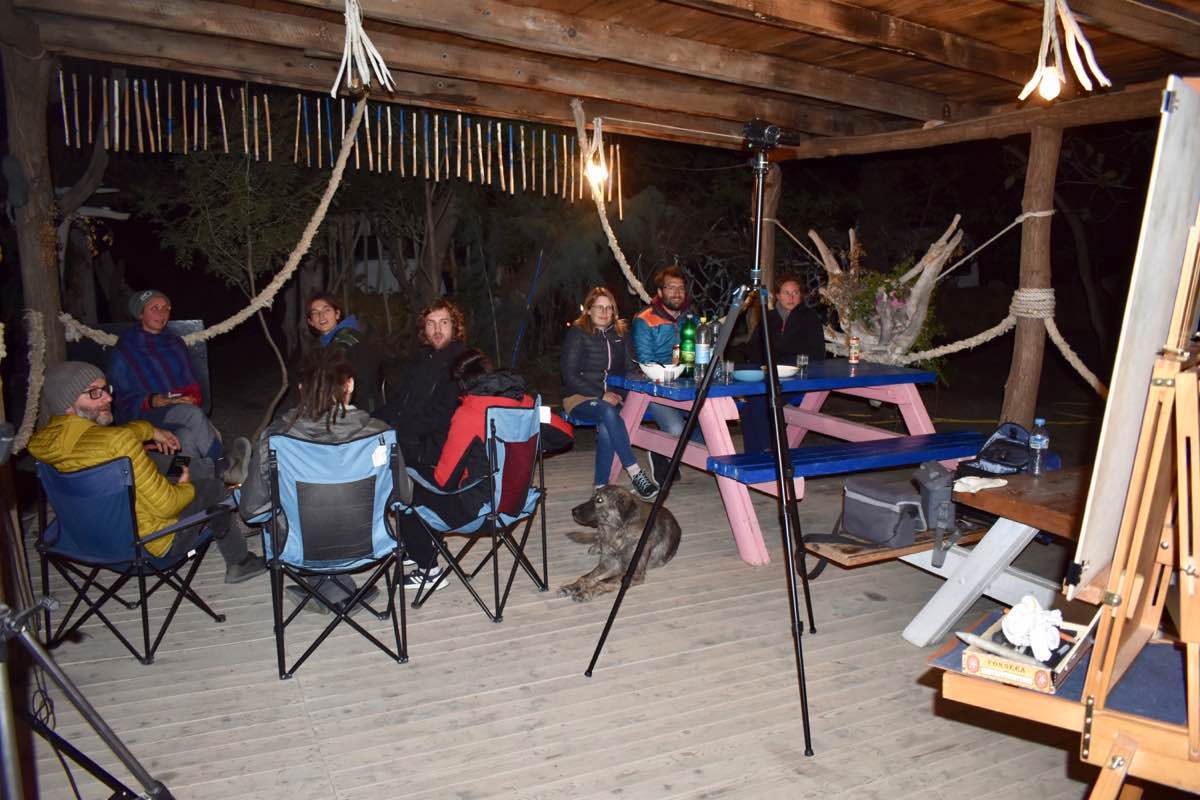 There is a fine atmosphere here at the place, a daily coming and going, getting to know each other and saying goodbye, but we will surely stay for some more time. 
Thank you Mario for your big heart and your great hospitality.