[:de]Blogeintrag 14. Oktober 2021
Wir blieben 2 Nächte am Parkplatz des Restaurants Arbri. Das Wetter sollte langsam besser werden und jetzt wollten wir endlich and Meer.
Ein feiner Stellplatz in Shengjin bei Marios Bar Ledh, die ausschließlich 5 Sterne Rezessionen hat. Zwar ist die Bar schon geschlossen, aber Mario lässt uns alle hier auf seinem Parkplatz stehen und alle Annehmlichkeiten nützen: WLAN, Licht und Strom, seine Barräumlichkeiten, den Strand, die Toilette und sogar die Küche und den Kühlschrank. Gegen Gebühr kann man sich Getränke nehmen. 
Wir fühlen uns wie im Paradies. Und was das Beste ist: mit Mario und durch ihn läuft Face Europe gerade so richtig an. Mario war ganz erpicht darauf, portraitiert zu werden und somit haben wir schon mit Krezmina und Mario 2 Porträts fertig und 4 sind in der Warteschleife.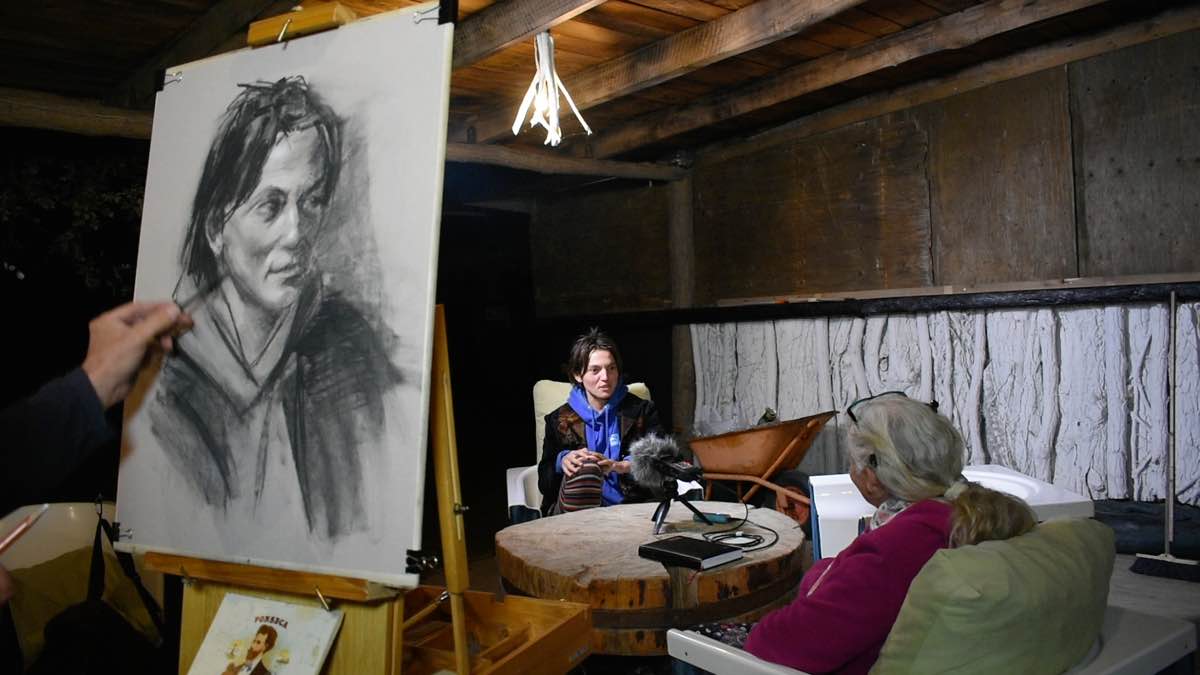 Eine WhatsAppgruppe hat den treffenden Namen "Paradise" bekommen, wir wollen schließlich miteinander in Kontakt bleiben und wissen, wo wir einander wieder begegnen können.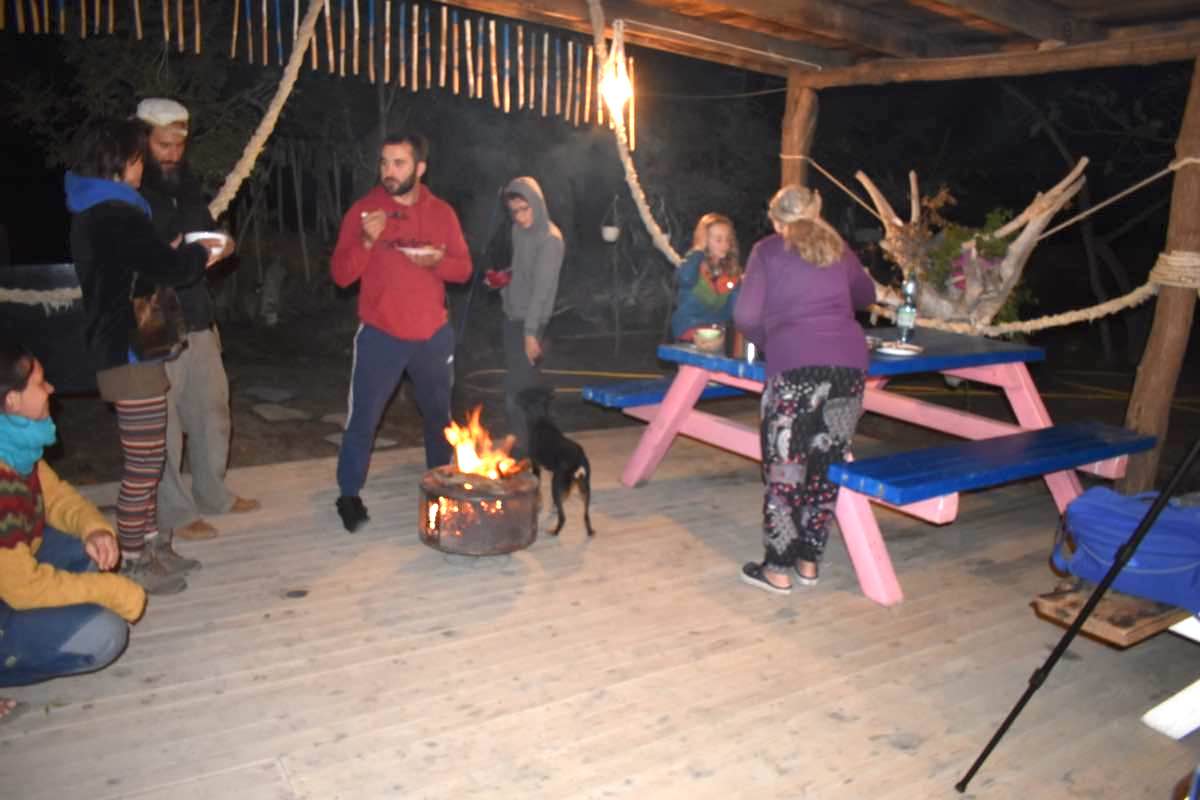 Wir kochen und essen zusammen: Kürbiscremesuppe, Kaiserschmarrn und Apfelstrudel von mir gekocht, dafür gab es am nächsten Tag köstliches Linsen-Kartoffelcurry von Manu gekocht. 
Heute Morgen mussten wir uns leider von unseren lieben Nachbarn aus Deutschland verabschieden: Adrian und Manu mit ihren Kindern Basti (13 Jahre) und Tara (8 Jahre). Und auch noch von ihrer neuen Hündin Zana. Julietta (eine Albanierin, die seit Jahren in Italien lebt und hier eine Radtour macht) brachte das arme verängstigte Tier mit. Jemand hatte es in einer Mülltonne zu entsorgen versucht. Einige Tage brauchte es, bis die Kinder ihre Eltern überzeugt hatten, dass es genau der richtige Hund war, der zu der Familie gekommen war. 
Jetzt wurde sozusagen die Entscheidung, sich einen Hund nach ihrer Weltreise zu nehmen schon nach vorne verschoben und es gibt eine Beschützerin für die Familie und ein warmes Nest für die kleine Streunerin. 
Der 23 jährige Felix aus dem Kölner Umland, der schon das zweite Mal hier ist, war bei seiner letzten für eine Nacht geplanten Ankunft 3 Monate hier und kam zeitgleich mit uns wieder hier an. Er hat bis November Zeit hier zu sein, dann hat er einen Job als Schilehrer in Tirol.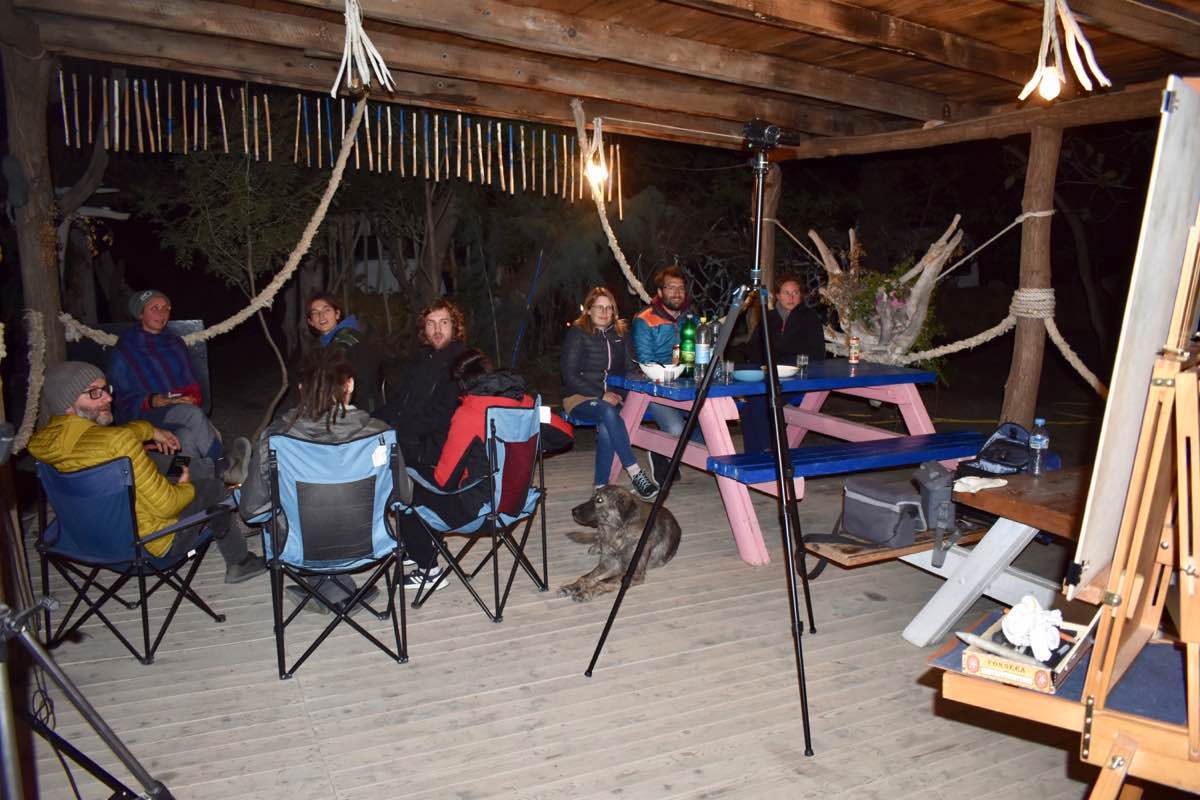 Es ist eine feine Stimmung hier am Platz, ein tägliches Kommen und Gehen, Kennen lernen und Abschied nehmen, aber wir werden sicher noch einige Zeit bleiben. 
Danke Mario für dein großes Herz und deine große Gastfreundschaft. [:en]Blog entry 14 October 2021
We stayed 2 nights at the car park of the restaurant Arbri. The weather was about to get better and now we finally wanted to go to the sea. 
A fine pitch in Shengjin at Mario's Bar Ledh, which has exclusively 5 star reviews. The bar is already closed, but Mario lets us all stay here in his car park and use all the amenities: Wi-Fi, lights and electricity, his bar facilities, the beach, the toilet and even the kitchen and fridge. You can have drinks for a fee.
We feel like we're in paradise. And best of all, with Mario and through him, Face Europe is really taking off. Mario was quite eager to be portrayed and so we have already finished 2 portraits with Krezmina and Mario and 4 are in the queue.
A WhatsApp group has been aptly named "Paradise", after all we want to stay in touch with each other and know where we can meet again. 
We cook and eat together: Cream of pumpkin soup, Kaiserschmarrn and apple strudel cooked by me, but the next day we had delicious lentil and potato curry cooked by Manu.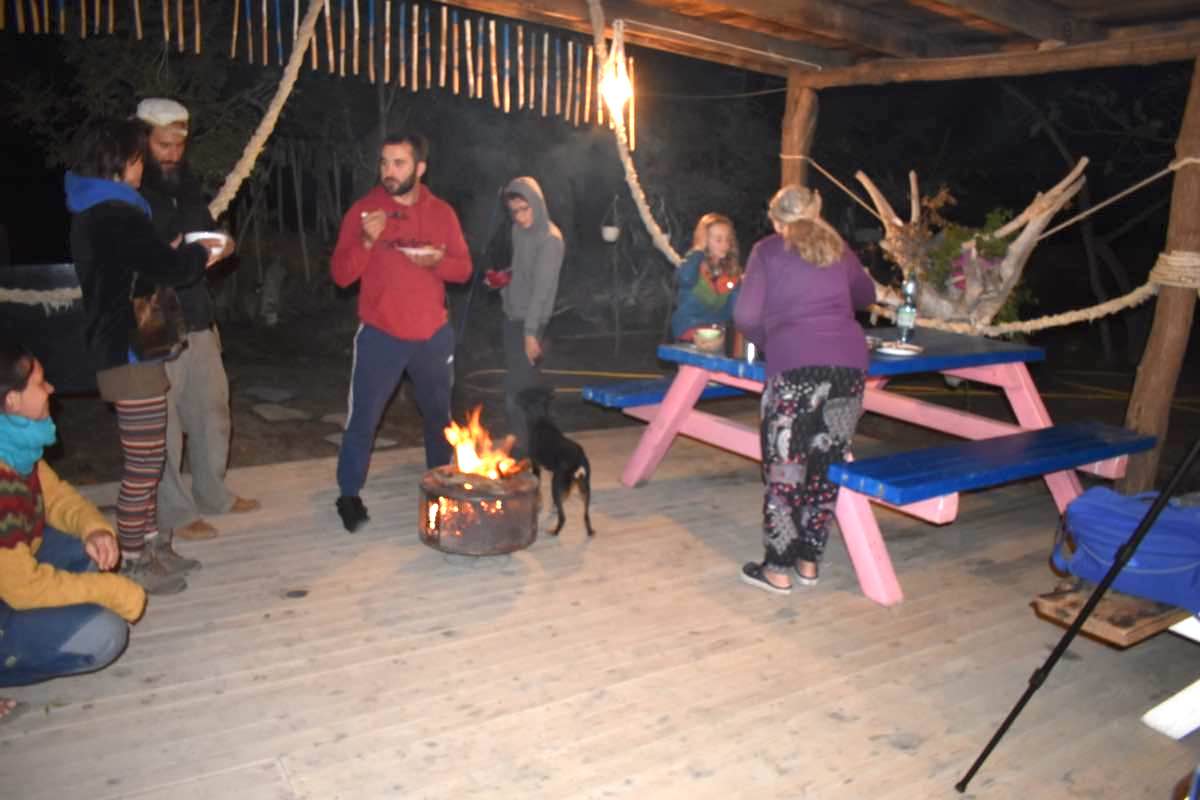 This morning we unfortunately had to say goodbye to our dear neighbours from Germany: Adrian and Manu with their children Basti (13 years) and Tara (8 years). And also to their new dog Zana. Julietta (an Albanian who has been living in Italy for years and makes a cycling tour here) brought the poor frightened animal with her. Someone had tried to dispose of it in a dustbin. It took a few days for the children to convince their parents that it was exactly the right dog that had come to the family. 
Now, so to speak, the decision to take a dog after their trip around the world has already been postponed and there is a protector for the family and a warm nest for the little stray. 
The 23 year old Felix from the Cologne area, who is already here for the second time, had been here for 3 months when he last time wanted to stay just  for one night arrived at the same time as we did. He has time to be here until November, then he has a job as a ski instructor in Tyrol.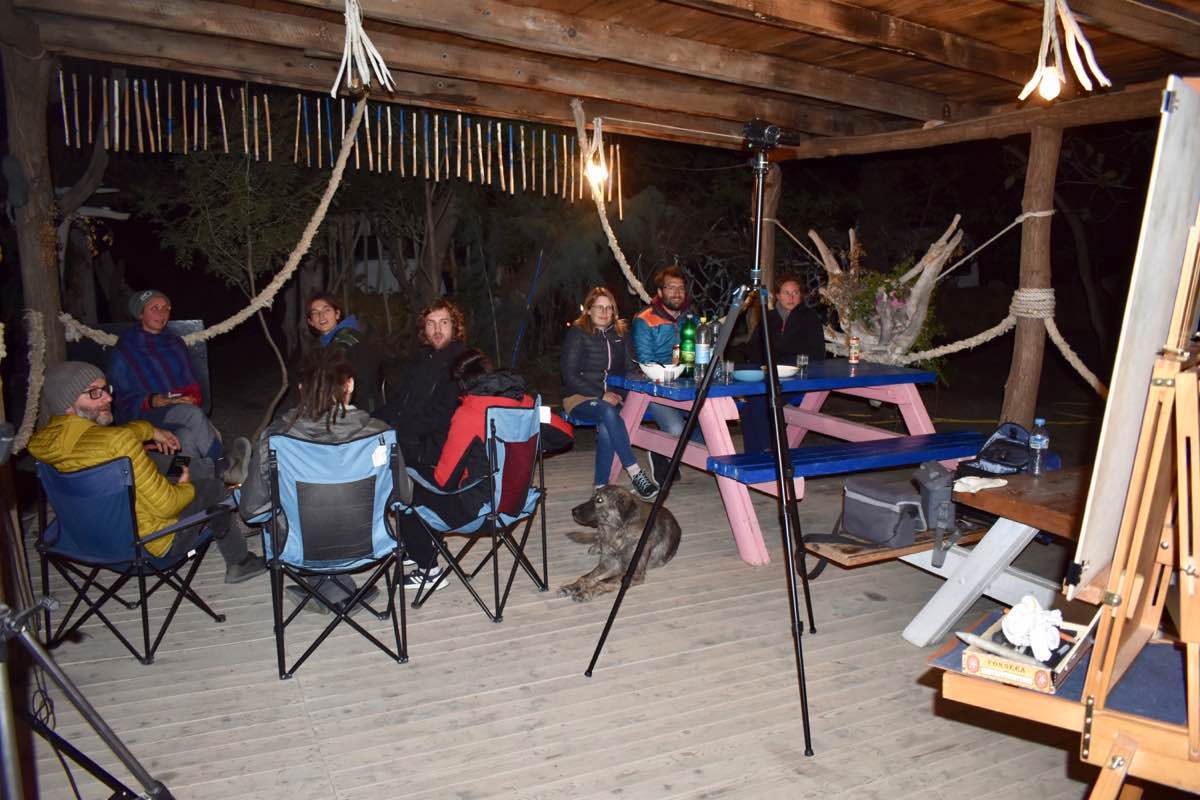 There is a fine atmosphere here at the place, a daily coming and going, getting to know each other and saying goodbye, but we will surely stay for some more time. 
Thank you Mario for your big heart and your great hospitality.[:]