Blog entry 4 October 2021
The site near a monastery in Moravicki was extremely quiet and relaxing.
Fresh air, proximity to the mountains, a super clean toilet right by the car park are also a nice starting point for hikers. The night was dead quiet – like it hadn't been for a long time.
Wilfried used the free Wi-Fi on the river promenade, while I walked up the hill to the monastery and the cemetery. It was only around noon that we left the town to get to just before the border.
Instead of finding a Park4night site, we headed for a small town – Salug – just before the border. A minaret somehow magically attracted us. 
A small shop had a flat car park. We were allowed to stay there overnight. But what a difference to the night before. The village youth had their football field right next to it. The sharp balls past the goal always hit Big Fredi hard. But the boys greeted us in a friendly way and you could see that they were sorry when they hit our car.
We were soon joined by Johe (I don't know if that's the right name), who told us that he worked in Mannheim and was currently on holiday. 
Obviously we were the centre of attention, but the language barrier is big and apart from a lot of coming and going next to us, no contact with locals was possible.
The muhezin called loudly for prayer. 
Then at 1:15 a.m. there was an insistent knock on the door and Johe was standing there with a packed lunch: cooked beef, sausage, bread, bananas and chocolate. We were perplexed. He asked us if we needed anything else and we asked him for drinking water. He promised to have water ready for 9 o'clock in the morning 2 houses away. But unfortunately, Sohe was not to be found. He had probably overslept. 
I wanted to visit the mosque and tried several ways to get there. But I kept coming across properties, farms or private houses whose peace I did not want to disturb. A short conversation with Wahid, who knew English well, gave me hope for a portrait. He promised to come to us if he was interested. Since nothing had happened by 12:30 that would have justified another stay in Salug, we decided to drive on to Montenegro.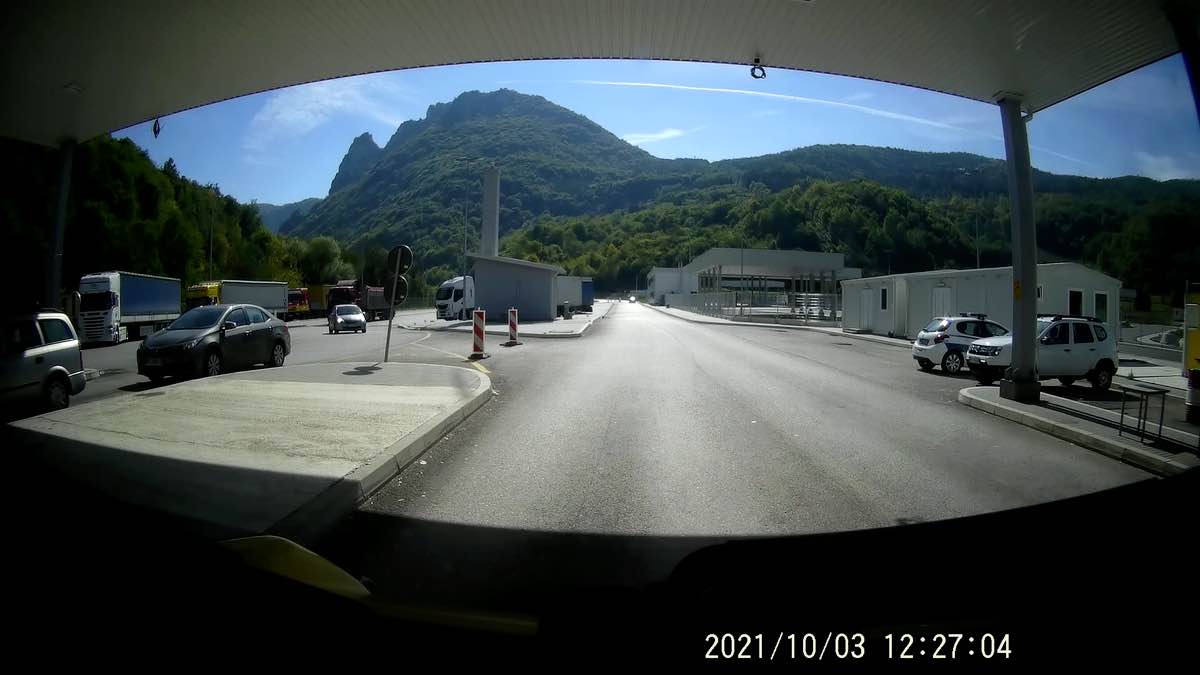 The border crossing gave Wilfried more stomach ache than he admitted and we were all the more relieved when we crossed the border after 15 minutes and no questions about Covid. 
Montenegro greeted us with just as great a landscape as the south of Serbia had accompanied us the whole time. Mountains, lakes, rivers, pretty much untouched landscape. Only the rubbish on the streets is repulsive. We'll have to get used to that, I'm afraid. 
After about an hour from the border, a flat and large car park beckoned us, right next to a restaurant. When Wilfried made the suggestion to "go for a meal", I didn't have to think twice. Suggestions like that from Wilfried come so rarely that you can't pass them up. Who knows when the time will come again.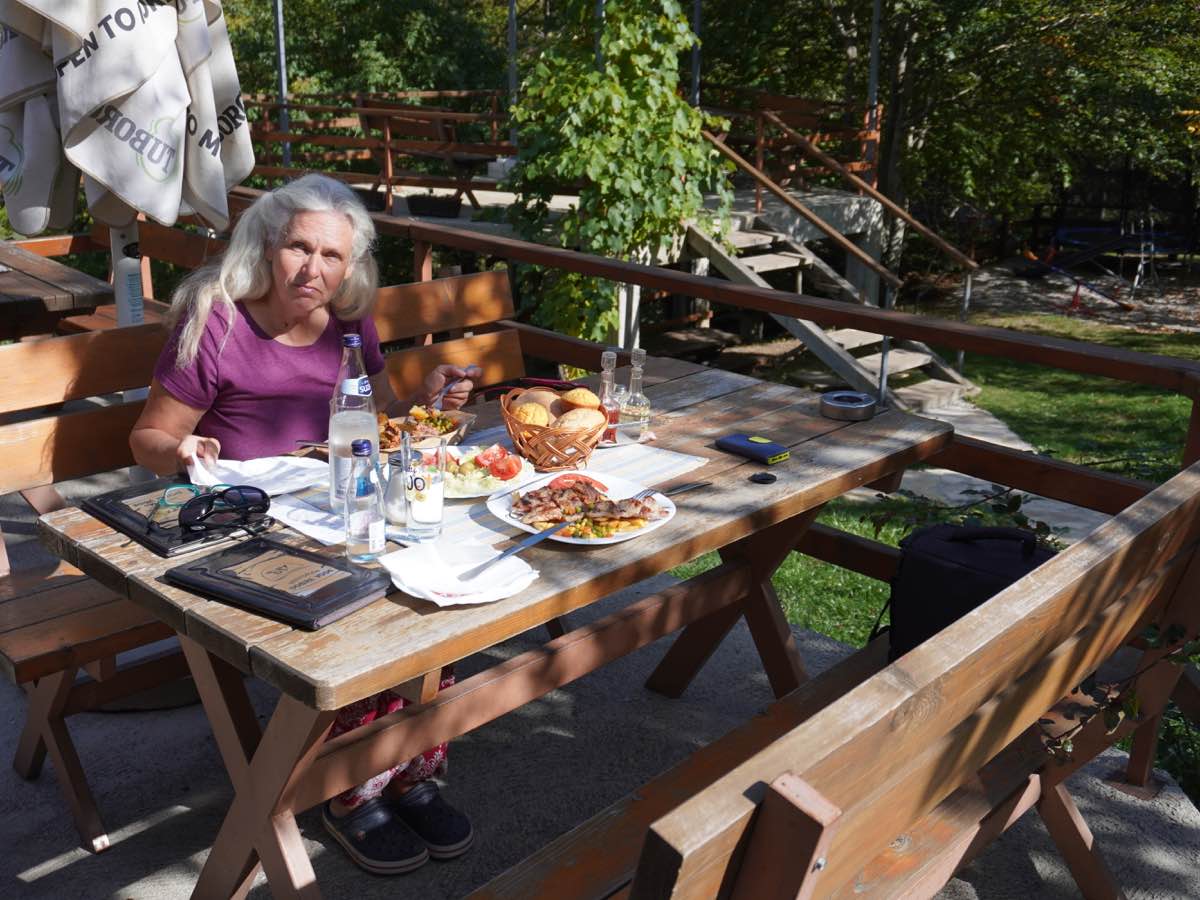 I was rewarded with a delicious lamb. Unfortunately, his "šašlik" was not as soft as I had hoped. 
We were allowed to stay overnight and were also given the restaurant's Wifi access data. 
You can already tell that we are on the main road in the north-south direction of Montenegro, because the traffic eased only moderately during the night.