Blog entry 7 October 2021
8 km still on the single-lane road to Čevo were well manageable.
There we were supposed to turn left and continue towards Resna. What the boss didn't mention yesterday, however, was that we again came upon a kilometre-long construction site. Obviously, a new road is being hewn out of the mountain and it will be a motorway. The road from Kotor to Nikšić is supposed to move quickly in the future.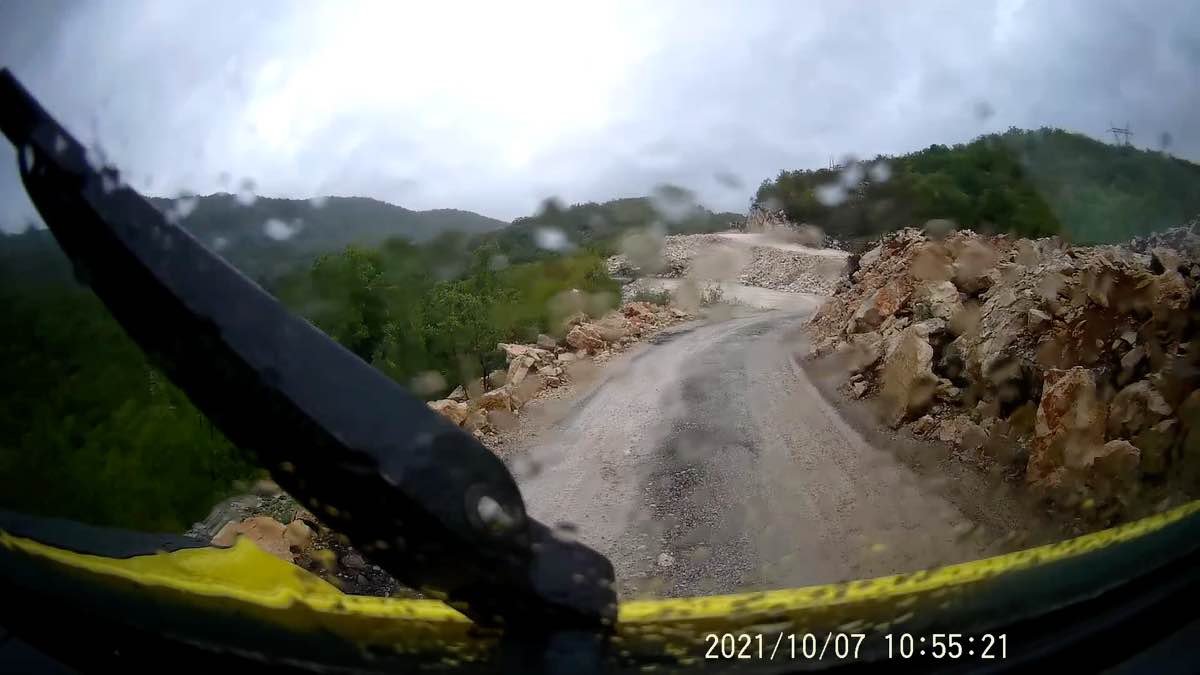 It was terrible: the roads were no longer dusty from the heavy rain of the night, but slippery and we were constantly approached by trucks loaded with gravel. The motorway, which had already been prepared as a gravel road, changed its course and returned to the old road. Especially on the old road, there wasn't really any room for oncoming traffic.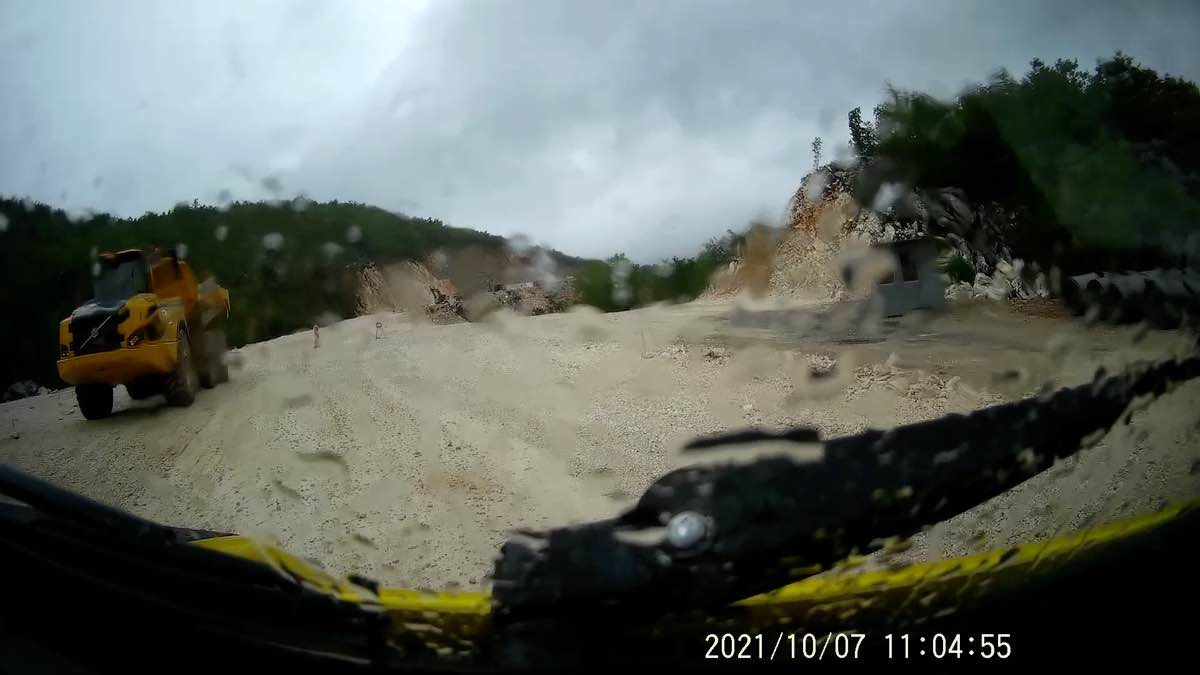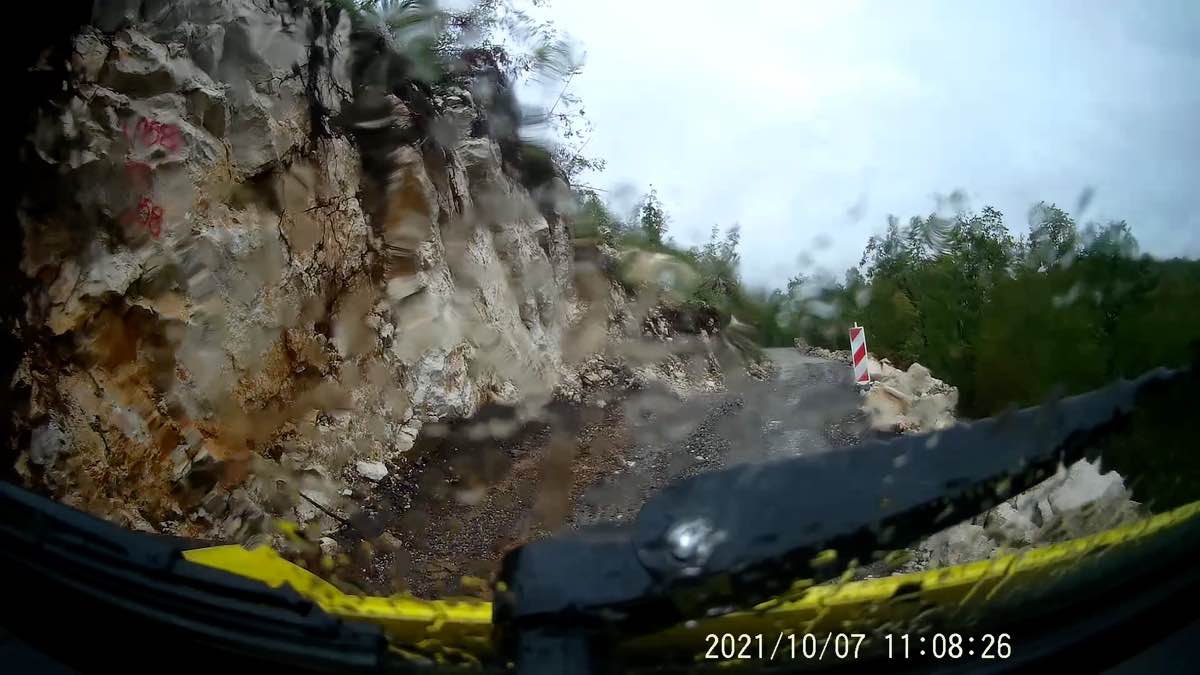 So we had to look for a way of passing. We had lost our desire to see Kotor. Without further ado, we changed our route and continued our journey towards Cetinje. I wanted to go to the sea so much. Then we saw it in Budva. Through a heavy rain curtain and just like a tourist town. It was terrible!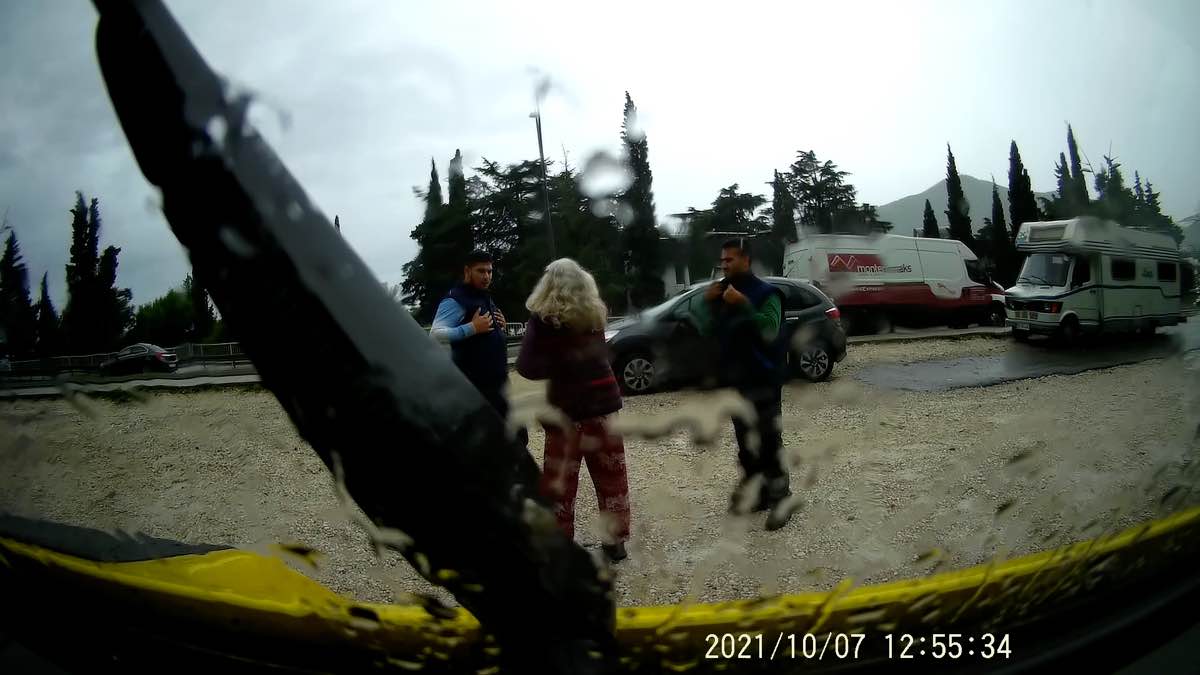 Right at the entrance to the town, we wanted to get an overview and asked 2 workers who were just getting out of their van if it was possible to stop here. They nodded happily and said it would cost 5 euros. They already held out their hand for it, but we got back into the car and drove further into town until Wilfried found a fancy shopping centre with a relatively large car park and let me shop there in peace.
Unfortunately, we didn't find a WLAN, but a few kilometres further on we tapped into the WLAN at the petrol station and found a suitable parking space in Petrovac on Park4night.
A continuous rain accompanied us since noon, the night could be noisy again. The last night at the cemetery was acoustically accompanied by thunder and lightning and heavy rain. I had to think of our flood at home and didn't want to imagine what could happen to the roads on the mountain in such heavy rain. As you can imagine, I didn't sleep well.