Blog entry April 4
It is getting warmer and warmer.
The sun is shining down and forgotten are the 7 layers of winter. 
At the watering place – that sounds like the horse trough in the "wild west" – a camper with an Austrian license plate stops next to us and while we are chatting we find out that we chose the same place to sleep as they did.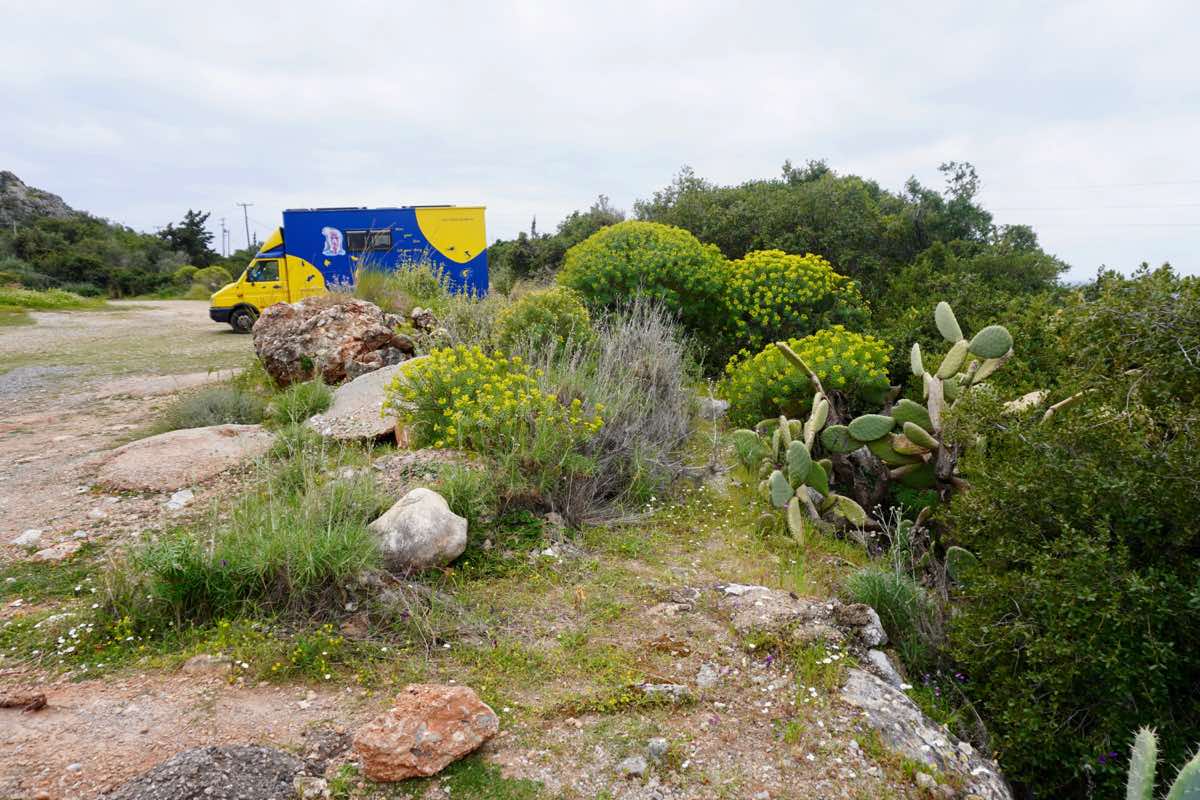 The conversation can be continued well with Albanian Raki, of which I still have in stock. Bernhard and Petra come from Styria and our journey home is quite time and place identical. Nevertheless, we say goodbye in the morning, because they need a campsite to supply and dispose. 
Only the day after next we meet again at one of the most beautiful places of the Peloponnese. At the far end of the road at the nature park Palaiókastro we meet by chance again Adelina, Philippe,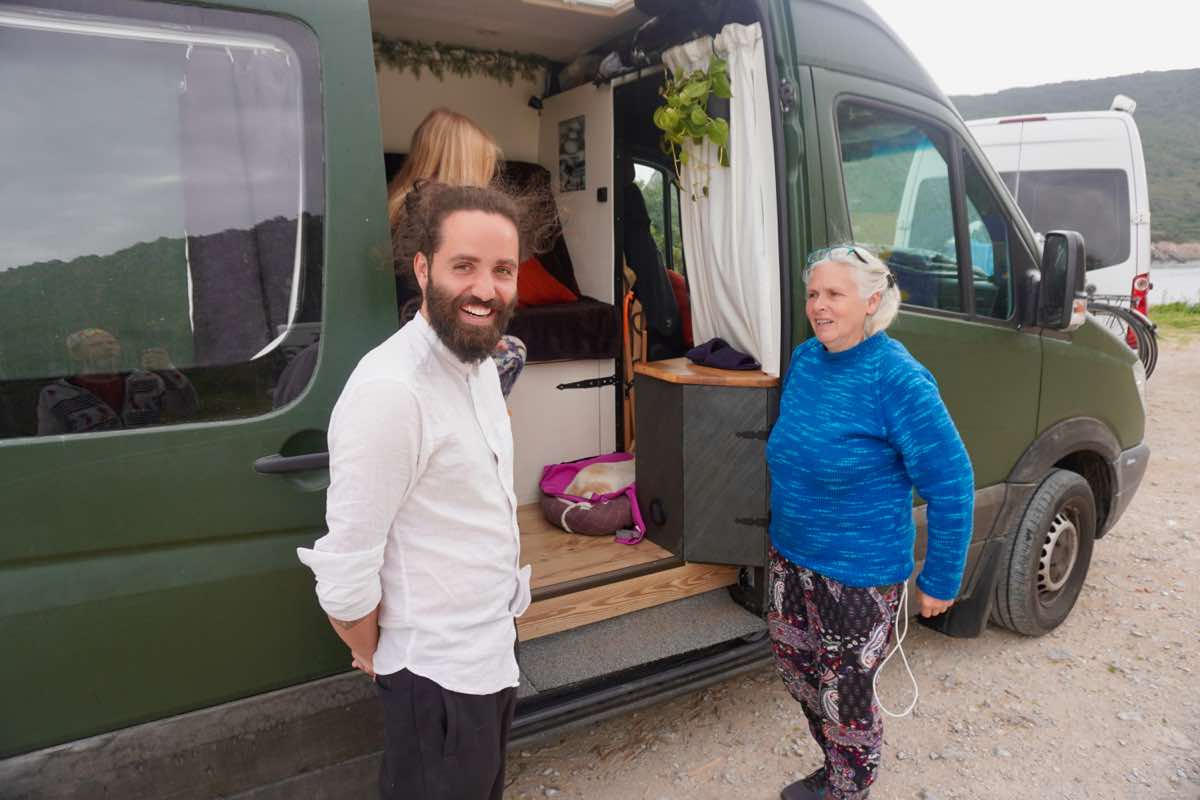 Lars and Lisa. The reunion was only limited to an evening together at Big Fredi with Pasta al Arrabiata and we were a little disappointed that the time together was so short. But just the surprise to see everyone again was enormous.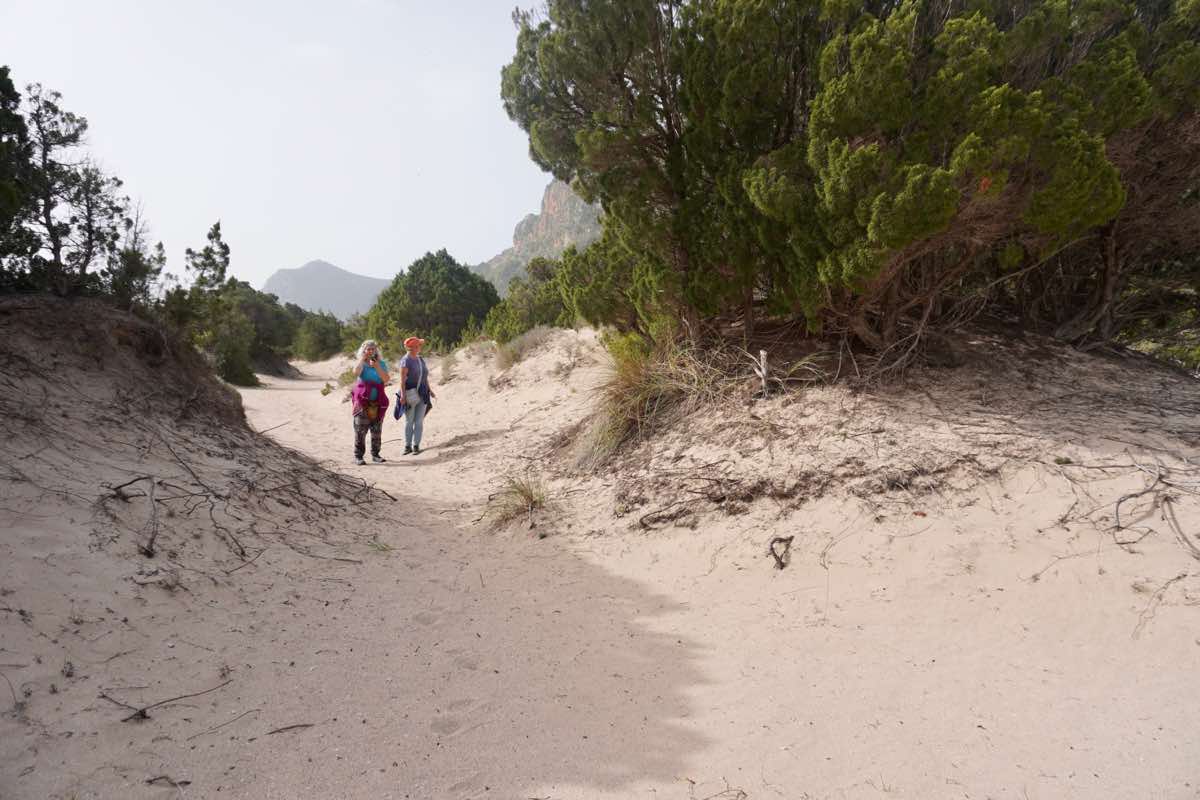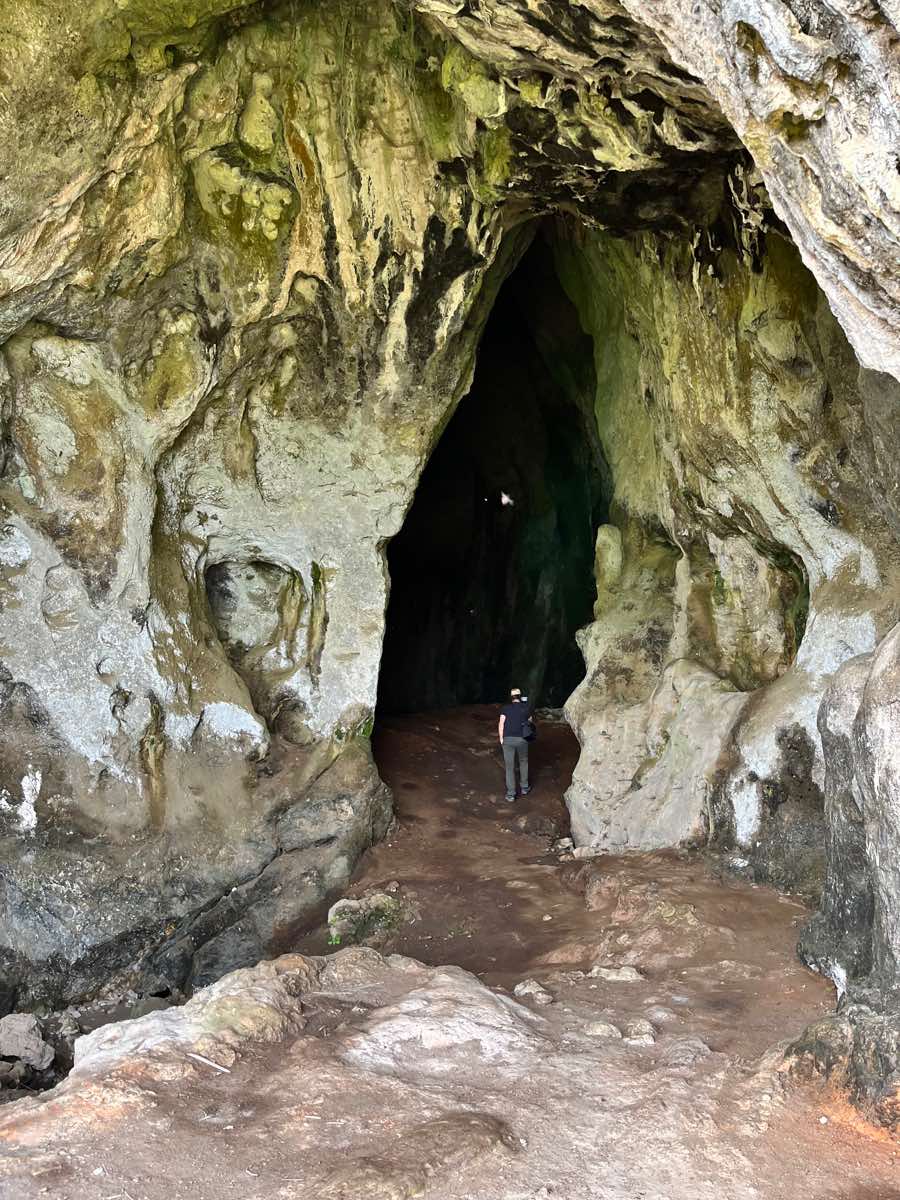 Shortly after saying goodbye, Petra and Bernhard arrived at the parking lot and together we hiked over the sand dunes and the Nestor Cave to the ruined castle of Palaiókastro. A sea of flowers and the ever-present invitation to take pictures inside provided us with enough stops and a breathtaking view.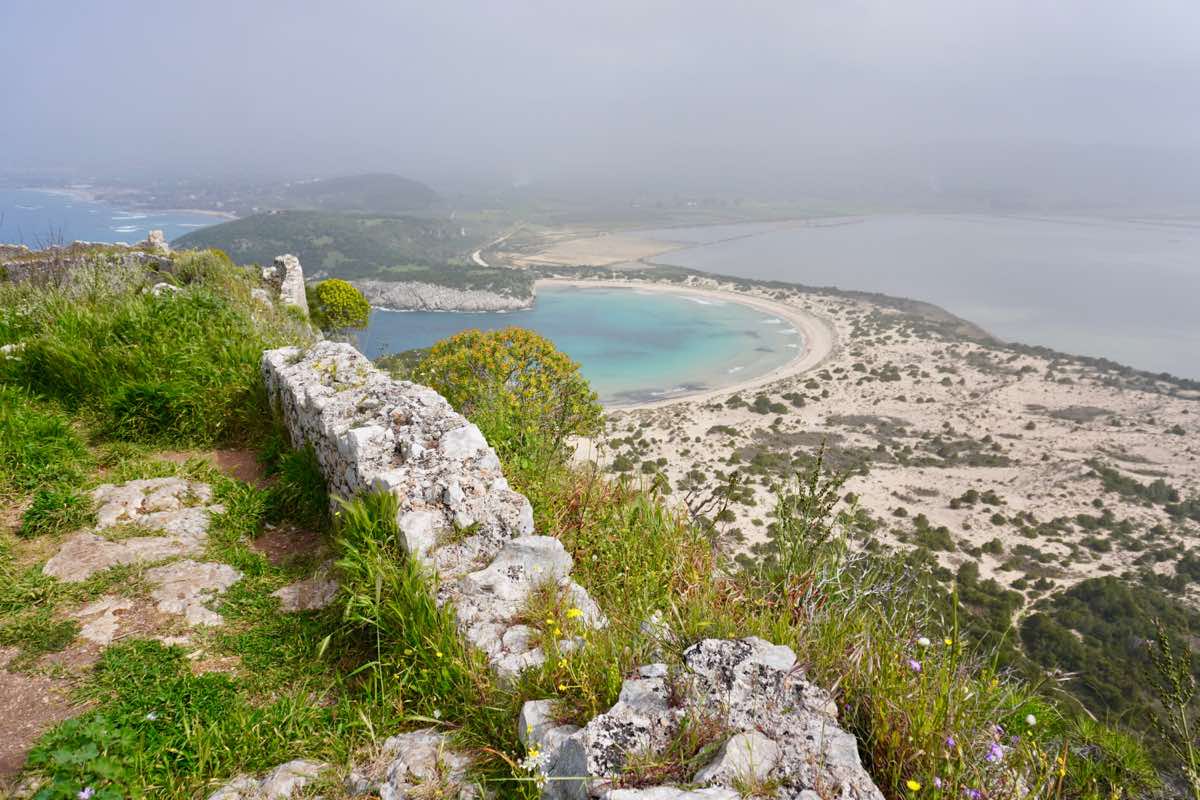 When Petra and Bernhard said goodbye again to explore other highlights of the Peloponnese, Nicolas from Vorarlberg joined us. During the night, some more strangers appeared next to us, and I waved to them in a friendly way. In the morning it turned out that the two – Irmgard and Joachim – a very nice couple from the Stuttgart area were very sociable and super funny. The night with us in the bus together with Nicolas lasted with hearty laughter until 3 o'clock in the morning. Even after that I was still so exhilarated that it was hard for me to fall asleep.
But unfortunately our ways had to separate again. But what we took with us was a warmth and cordiality that was felt by both sides. An intense squeeze and goodbye does not mean that it is goodbye forever. No, we would like to meet again and pick up where we left off today. 
Now we are standing next to Nicolas on Elea Beach and tomorrow we will return to Kikao. Kostas has now become a father for the 2nd time and we are totally happy to see all the dear people again.