[:de]Blogeintrag 28. März 2022
Am Donnerstag, den 17. März 2022 sind wir bei strahlendem Wetter bei Rudolf angekommen.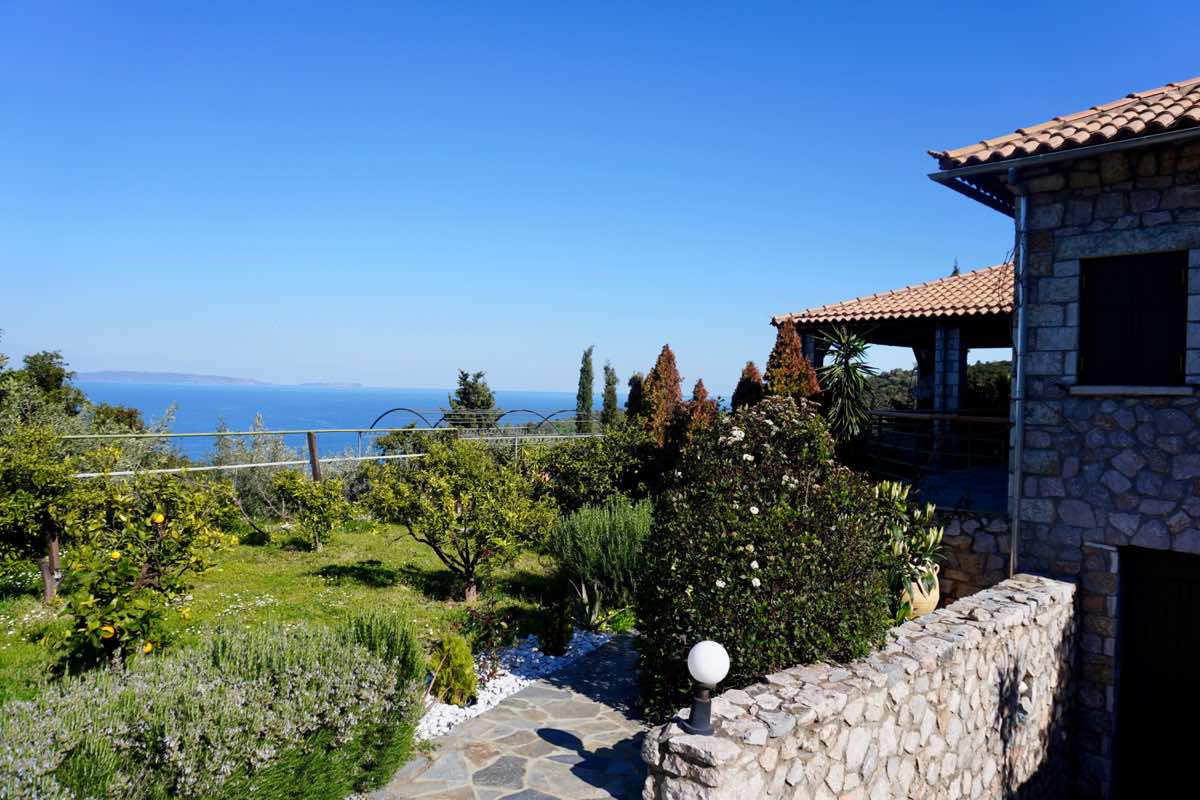 Kaum waren wir dort zogen Wolken auf, die eisige Kälte und Regen für 5 Tage mitbrachten. Rudolf stellte gleich am ersten Tag klar, dass wir mindestens eine Woche bleiben müssten. Welch ein Segen diese winterlichen Tage in seinem riesigen Haus genießen zu können. Das Feuer in seinem schönen großen offenen Kamin gab uns den ganzen Tag wohlige Wärme und abends in der Taverne bei Manoleas empfing uns auch ein Feuer im Ofen und die Warmherzigkeit von Sophia. Als Kind griechischer Eltern in Kanada geboren verschlug sie die Liebe nach Livadi. Nach 20 Jahren Kulturschock ist sie nun endgültig in Griechenland angekommen, auch wenn ihre Sehnsucht nach Toronto noch immer sehr stark ist. Das 20. griechische Porträt mit ihr im Haus von Rudolf war sehr emotional. Ich hätte ihr noch stundenlang zuhören können.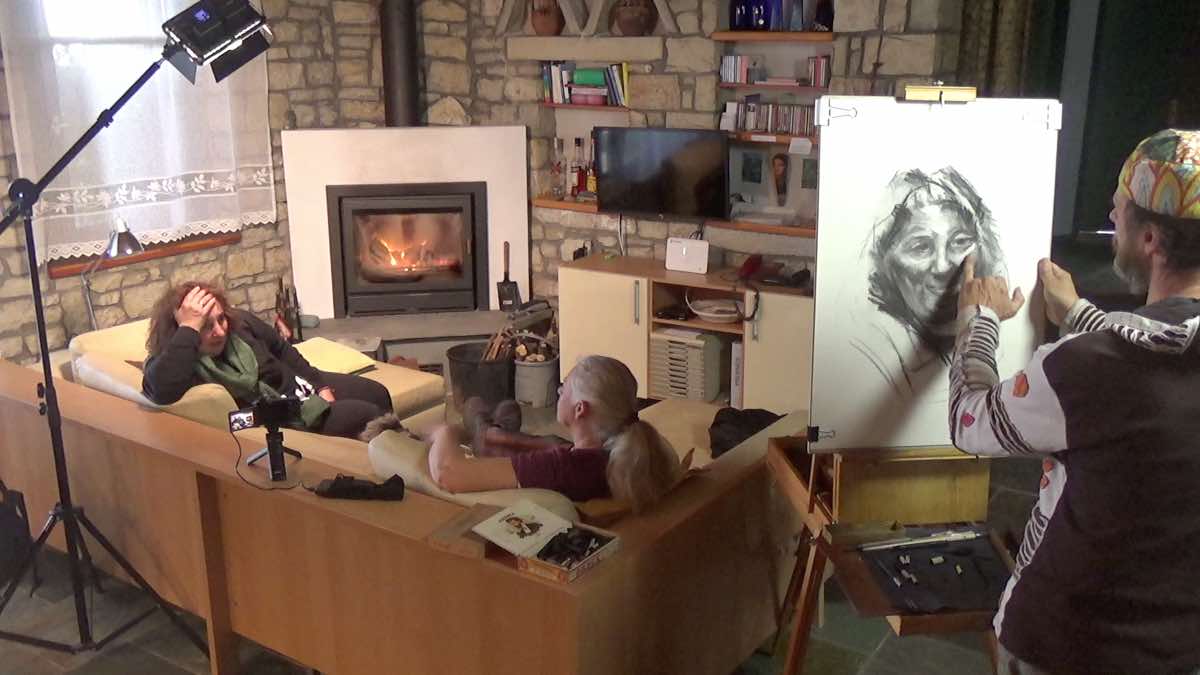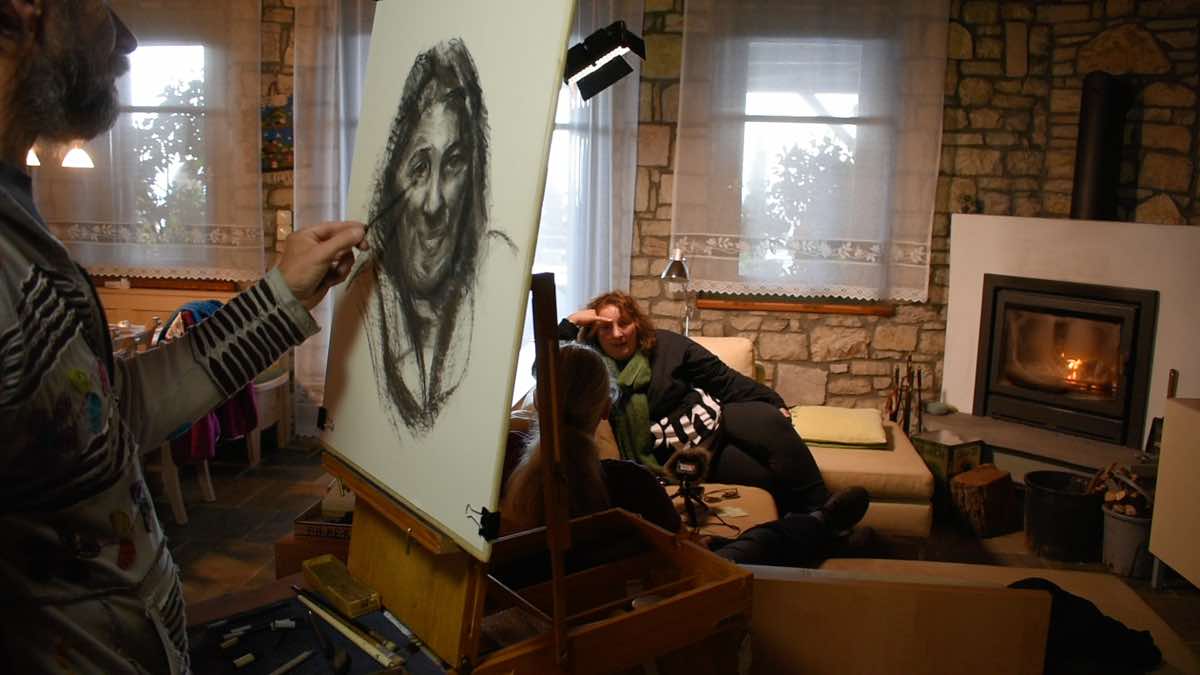 Als nach 5 Regentagen mit eisigem Wind und niederen Temperaturen die Wolken endlich die Sonne wieder freigaben, beschenkte uns Richard mit einem Ausflug nach Leonidio. Die Straße in die Stadt ist nur mit einem PKW zugänglich. 
Den Abend des griechischen Nationalfeiertages der Unabhängigkeit verbrachten wir in einem typischen Kafeineon in Tiros.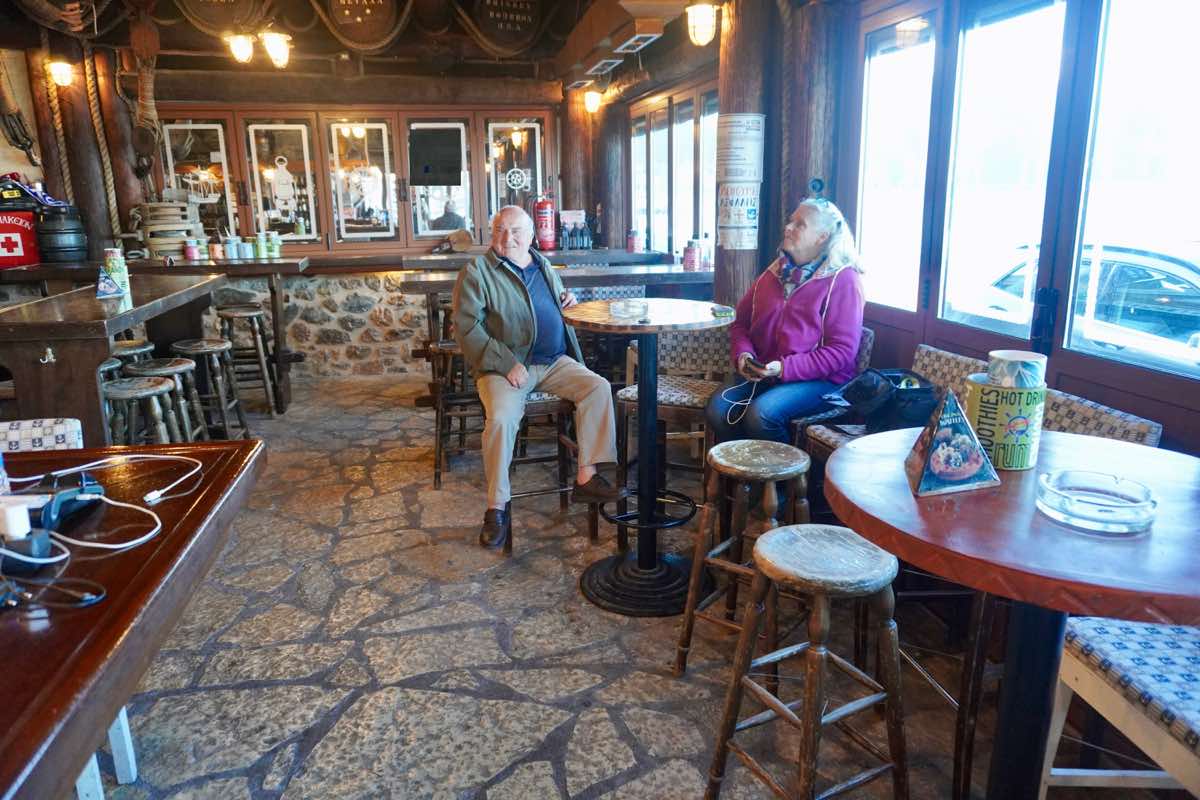 Der Abschied von unserem lieben Gastgeber Rudi fiel nicht nur uns schwer. Auch er dankte uns für die Zeit und Erfahrungen, die er durch uns machen durfte. 
Über Kosmas in 1.200 Höhenmeter quälte sich unser Big Fredi bis an den Beginn des mittleren Peloponnesfingers knapp vor Gythio. An einem Parkplatz an den Klippen gleich neben einer Kapelle fanden wir einen ruhigen Schlafplatz vor. Am Sonntag Morgen dann ein kleiner Spaziergang ein paar Meter weiter und das Kennenlernen unserer französischen Nachbarn war sehr entspannend.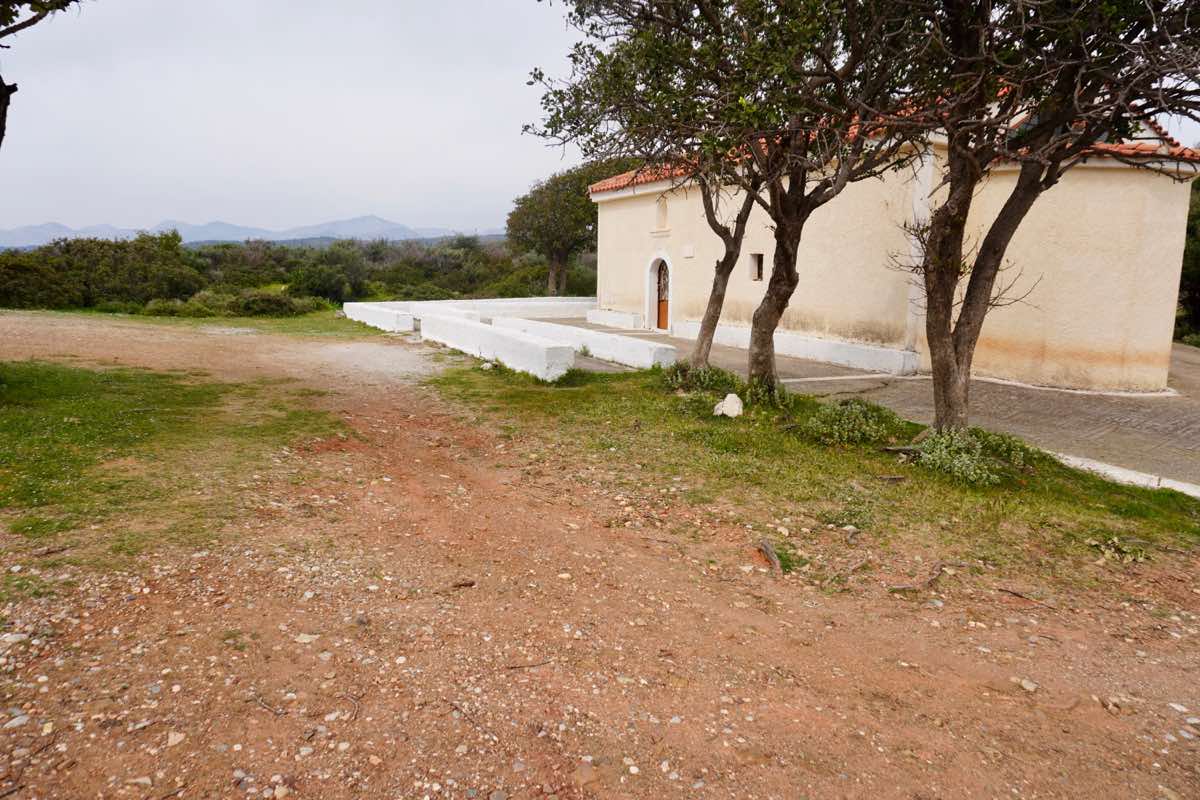 Doch dann der nächste Schock. Als Wilfried von unserem Auto etwas holen wollte musste er feststellen, dass schon wieder jemand eingestiegen war. Man hält es nicht für möglich: bei helllichten Tag und nur ein paar Schritte entfernt steigen diese Gauner ins Auto ein. Suchen natürlich vergeblich bei uns nach Geld, den einzigen 5 € Schein, der auf dem Tisch lag, haben sie nicht einmal mitgenommen. Vielleicht hat sich seine grüne Farbe zu wenig vom grünen Tischtuch abgehoben oder der Typ war farbenblind.  
Wieder war alles durchwühlt und wieder (fast) gar nichts kaputt. Unter der Matratze nix gefunden und in sämtlichen Unterwäscheboxen, die allesamt geöffnet waren, konnte auch nichts gefunden werden. Wie denn auch? Wir haben ja kein Bargeld im Auto. Zahlen alles mit Karte. 
Unsere Laune war etwas getrübt aber wir waren auch voll Dankbarkeit, denn die Wertsachen hatten wir nicht im Auto gelassen. 
So verbrachten wir den Rest des Tages mit Claire und Julien bei strahlendem Sonnenschein, holten Big Fredi in deren unmittelbare Nähe und durften die nächste Nacht wieder ungestört schlafen. [:en]Blog entry 28 March 2022
On Thursday, 17 March 2022, we arrived at Rudolf's place in brilliant weather.
As soon as we were there clouds came up, bringing icy cold and rain for 5 days. Rudolf made it clear on the very first day that we would have to stay for at least a week. What a blessing to be able to enjoy these wintry days in his huge house.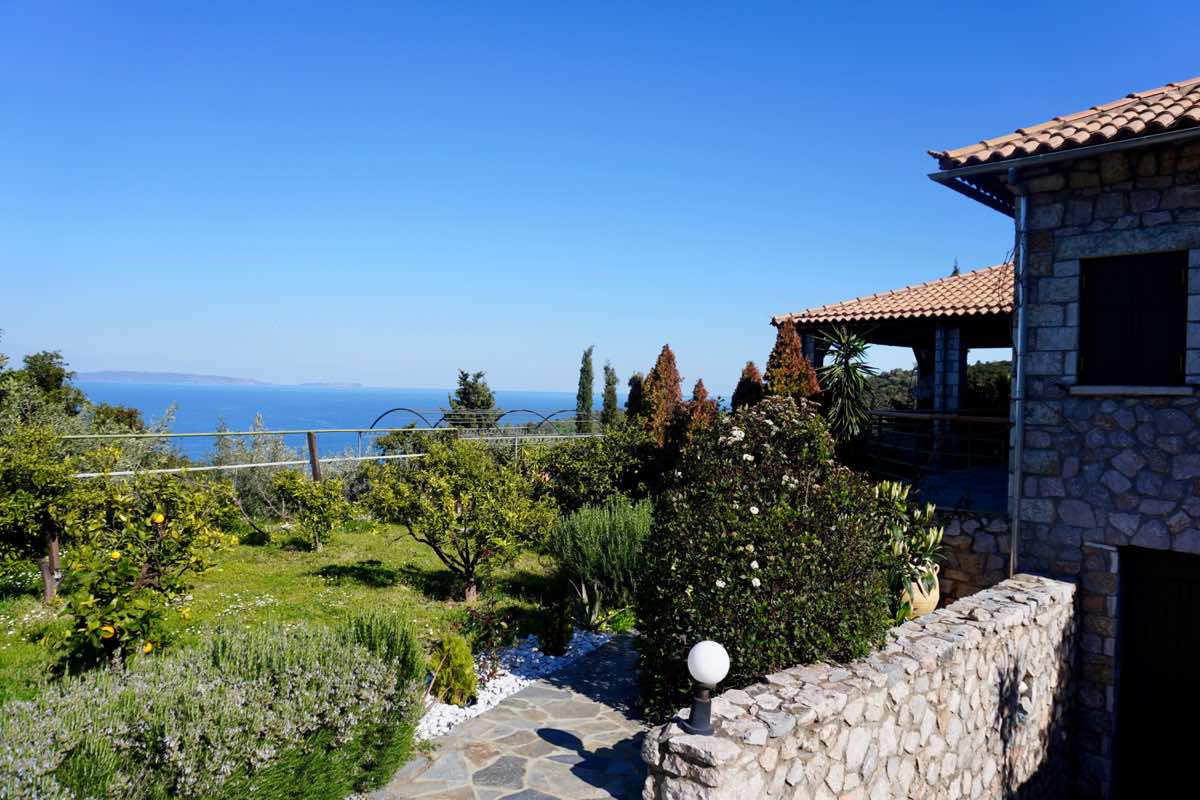 The fire in his beautiful big open fireplace gave us cosy warmth all day and in the evening in the taverna at Manoleas we were also welcomed by a fire in the stove and the warm-heartedness of Sophia. Born in Canada to Greek parents, love brought her to Livadi. After 20 years of culture shock, she has finally arrived in Greece, even if her longing for Toronto is still very strong. The 20th Greek portrait with her in Rudolf's house was very emotional. I could have listened to her for hours more.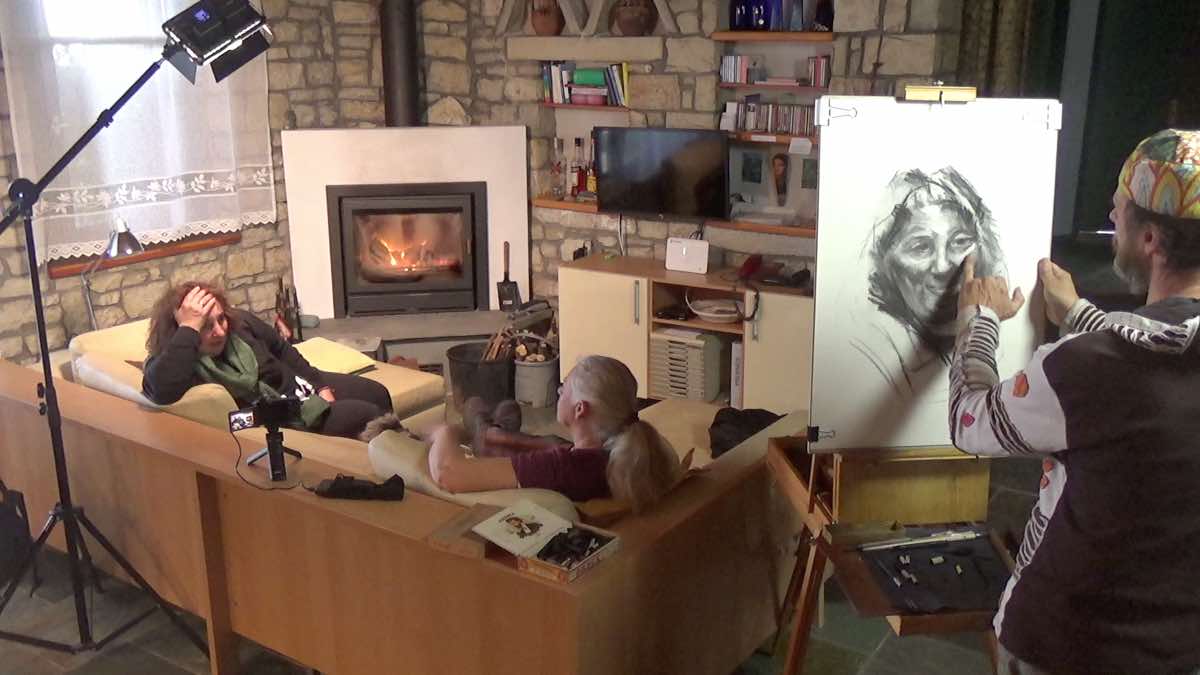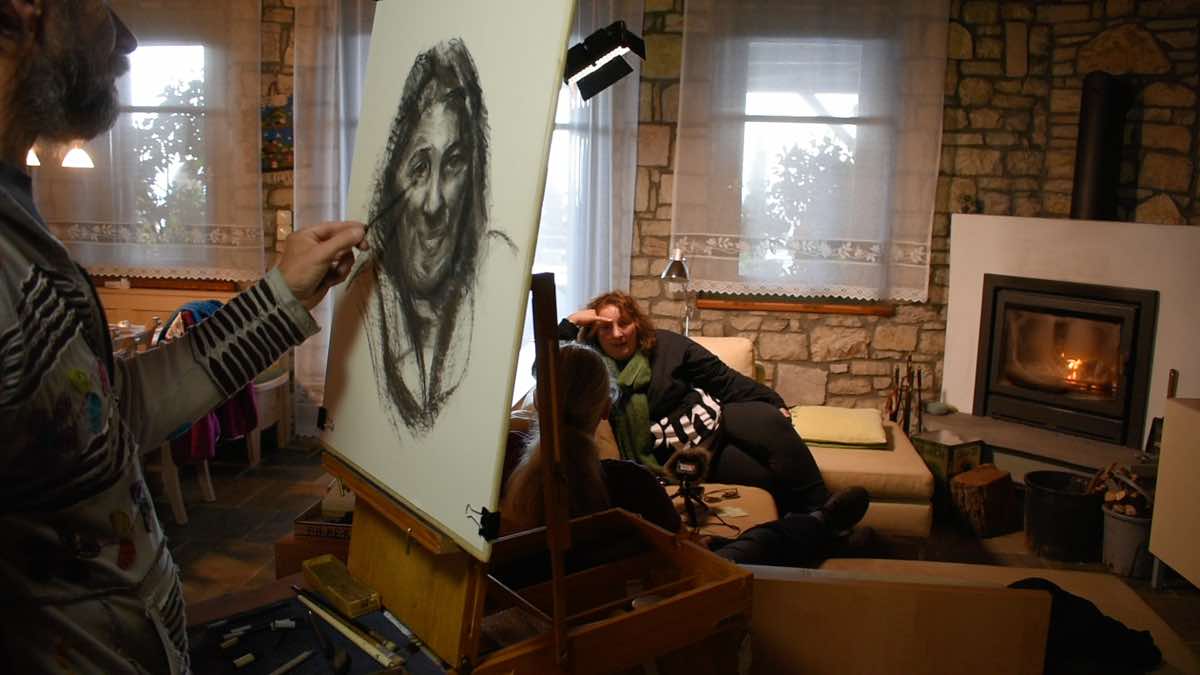 When, after 5 rainy days with icy winds and low temperatures, the clouds finally released the sun again, Richard gifted us with a trip to Leonidio. The road to the town is only accessible by car. 
We spent the evening of the Greek bank holidays of independence in a typical Kafeineon in Tiros.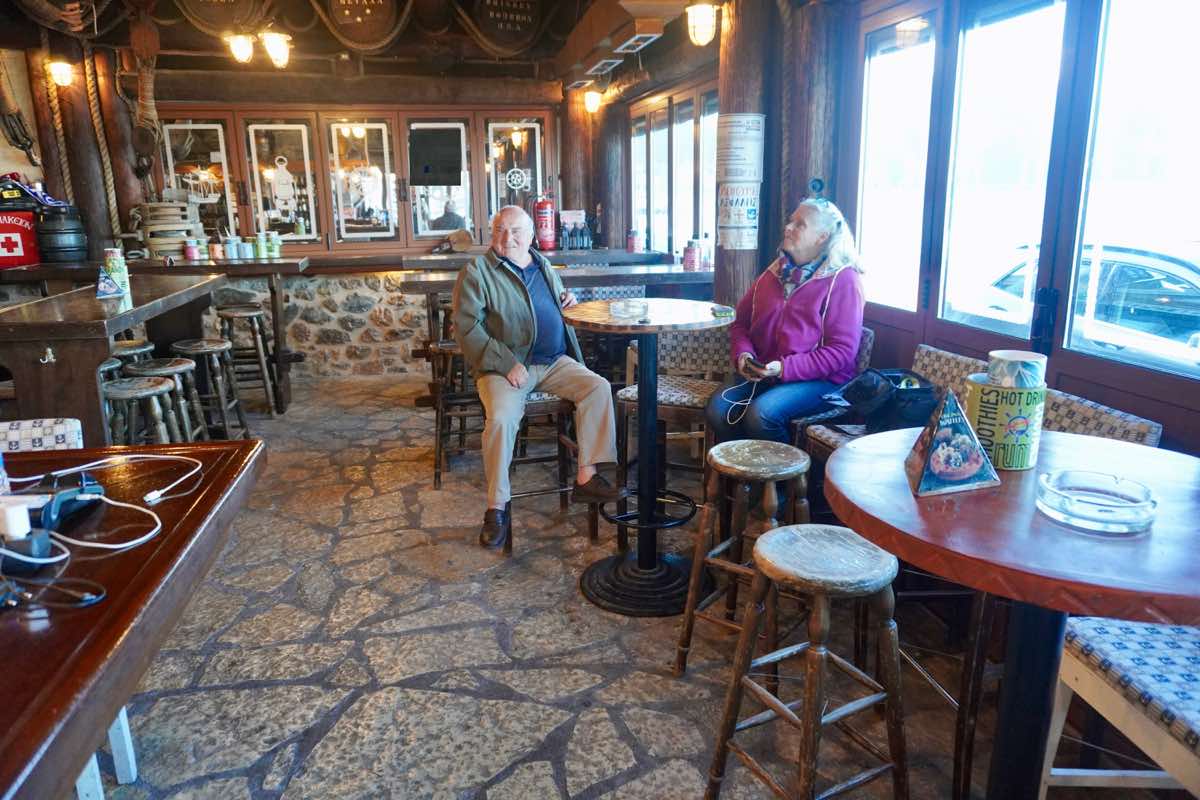 Saying goodbye to our dear host Rudi was not only difficult for us. He also thanked us for the time and experiences he was allowed to make through us. 
Via Kosmas at an altitude of 1,200 metres, our Big Fredi struggled his way to the beginning of the middle finger of the Peloponnese just before Gythio. We found a quiet place to sleep at a car park on the cliffs right next to a chapel. On Sunday morning, a short walk a few metres away and getting to know our French neighbours was very relaxing.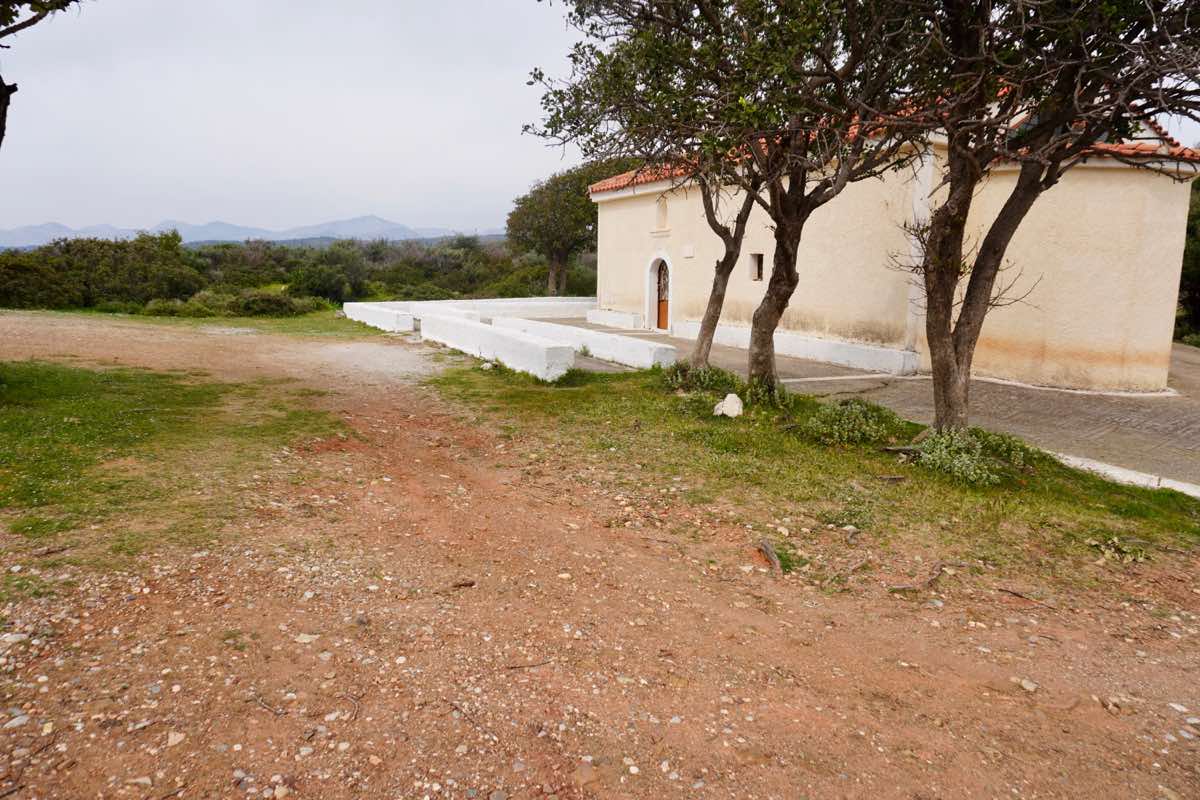 But then the next shock. When Wilfried wanted to fetch something from our car, he found that someone had already got in again. You wouldn't believe it: in broad daylight and only a few steps away, these crooks get into the car. Of course, they search in vain for money at our place, they didn't even take the only €5 note that was lying on the table. Maybe its green colour didn't stand out enough against the green tablecloth or the type was colour-blind.  
Again everything was ransacked and again (almost) nothing was broken. Nothing was found under the mattress and nothing was found in all the underwear boxes, which were all open. How could they? We don't have any cash in the car. We pay everything by card. 
Our mood was a little dampened, but we were also full of gratitude, because we hadn't left our valuables in the car. 
So we spent the rest of the day with Claire and Julien in bright sunshine, brought Big Fredi close to them and were allowed to sleep undisturbed again the next night. [:]