Blog entry 28 March 2022
On Thursday, 17 March 2022, we arrived at Rudolf's place in brilliant weather.
As soon as we were there clouds came up, bringing icy cold and rain for 5 days. Rudolf made it clear on the very first day that we would have to stay for at least a week. What a blessing to be able to enjoy these wintry days in his huge house.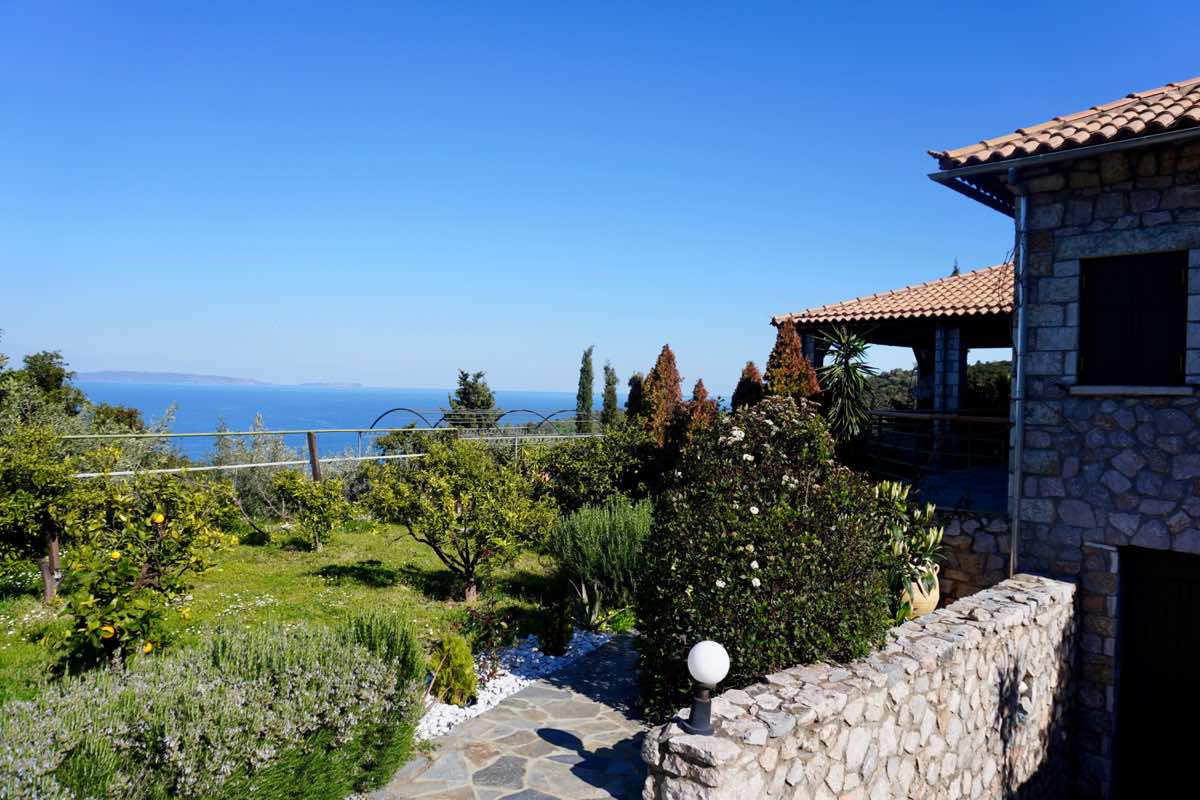 The fire in his beautiful big open fireplace gave us cosy warmth all day and in the evening in the taverna at Manoleas we were also welcomed by a fire in the stove and the warm-heartedness of Sophia. Born in Canada to Greek parents, love brought her to Livadi. After 20 years of culture shock, she has finally arrived in Greece, even if her longing for Toronto is still very strong. The 20th Greek portrait with her in Rudolf's house was very emotional. I could have listened to her for hours more.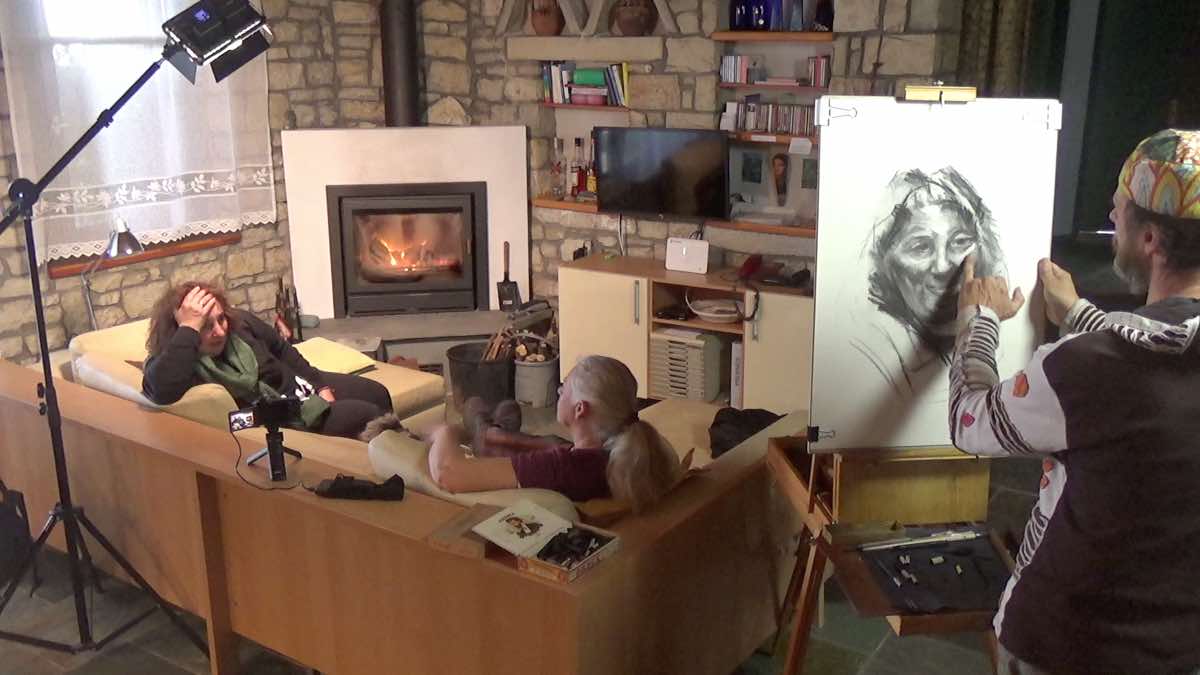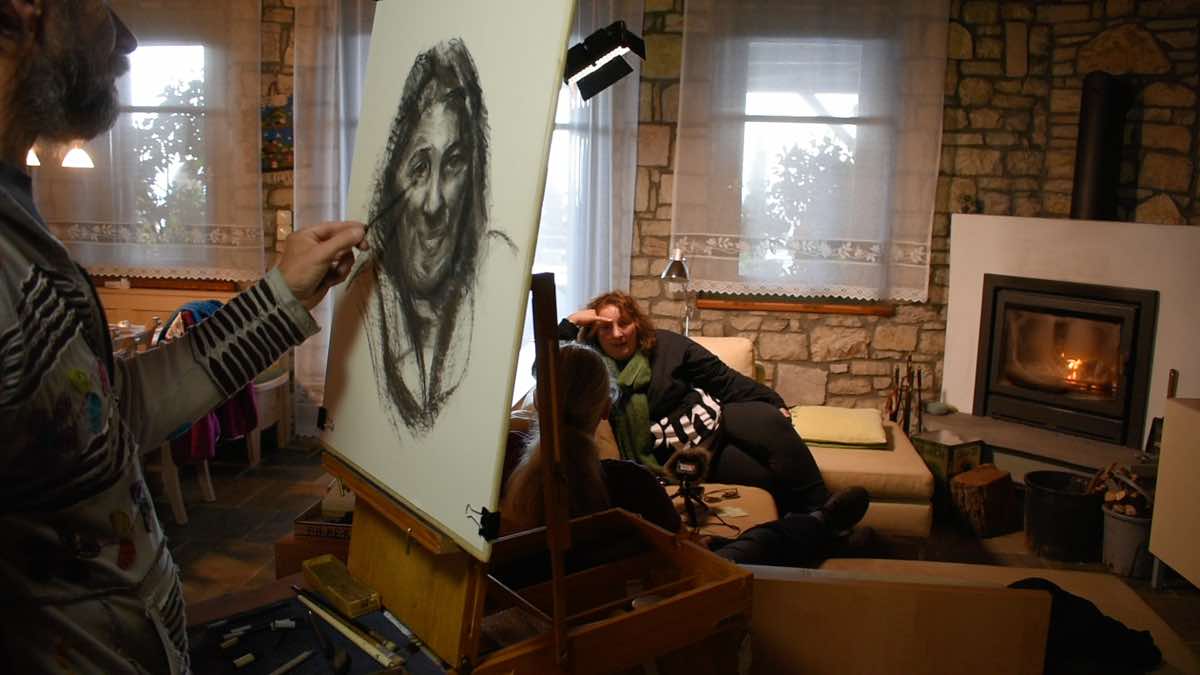 When, after 5 rainy days with icy winds and low temperatures, the clouds finally released the sun again, Richard gifted us with a trip to Leonidio. The road to the town is only accessible by car. 
We spent the evening of the Greek bank holidays of independence in a typical Kafeineon in Tiros.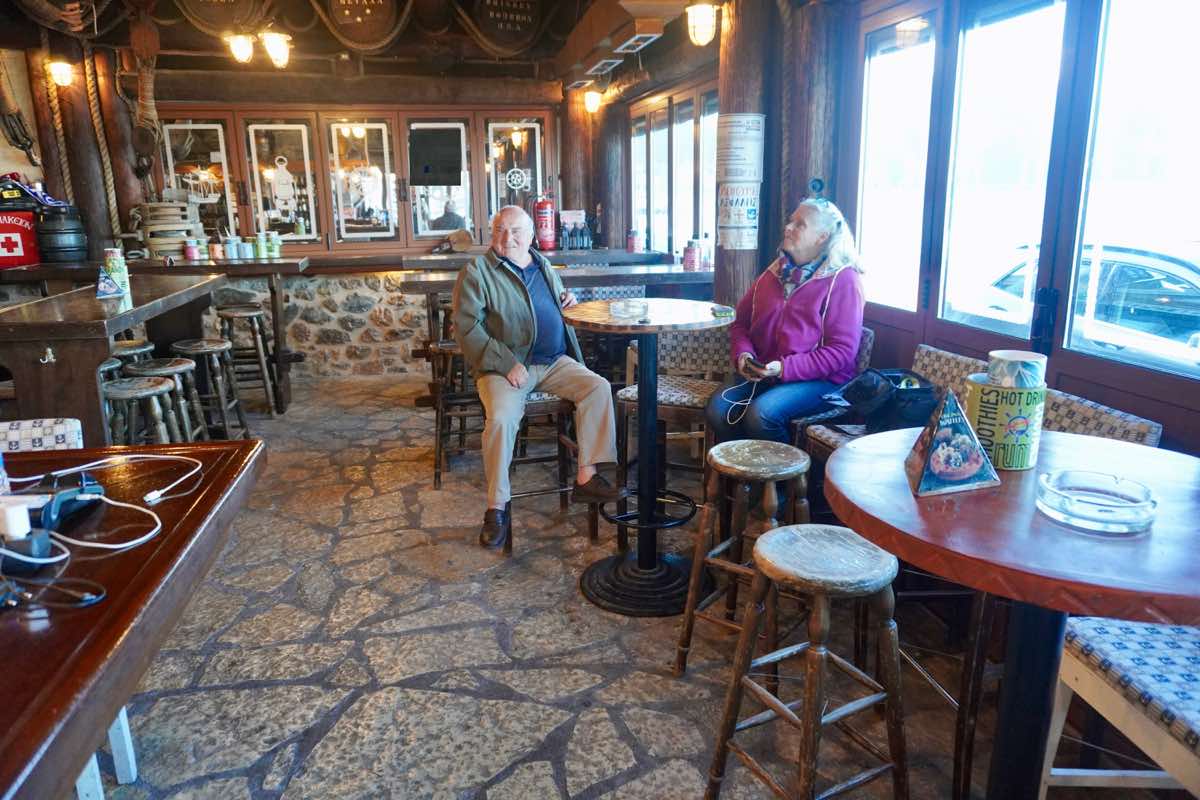 Saying goodbye to our dear host Rudi was not only difficult for us. He also thanked us for the time and experiences he was allowed to make through us. 
Via Kosmas at an altitude of 1,200 metres, our Big Fredi struggled his way to the beginning of the middle finger of the Peloponnese just before Gythio. We found a quiet place to sleep at a car park on the cliffs right next to a chapel. On Sunday morning, a short walk a few metres away and getting to know our French neighbours was very relaxing.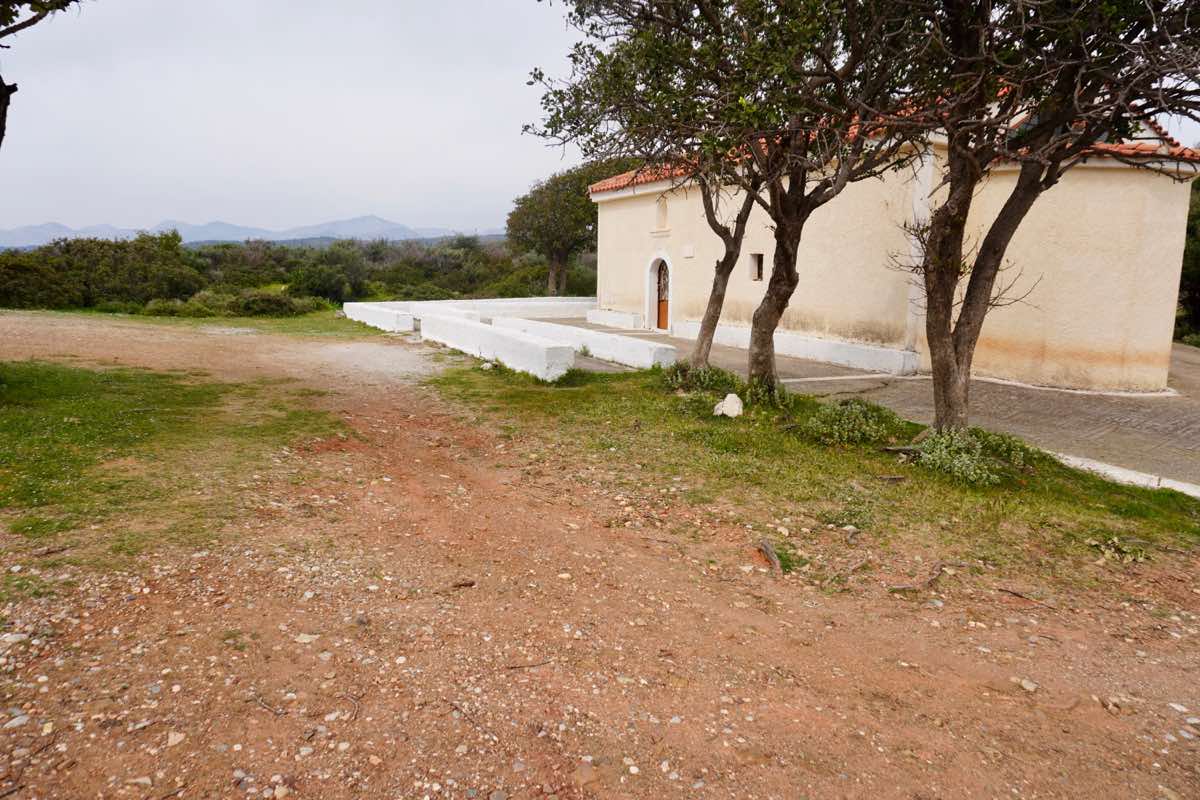 But then the next shock. When Wilfried wanted to fetch something from our car, he found that someone had already got in again. You wouldn't believe it: in broad daylight and only a few steps away, these crooks get into the car. Of course, they search in vain for money at our place, they didn't even take the only €5 note that was lying on the table. Maybe its green colour didn't stand out enough against the green tablecloth or the type was colour-blind.  
Again everything was ransacked and again (almost) nothing was broken. Nothing was found under the mattress and nothing was found in all the underwear boxes, which were all open. How could they? We don't have any cash in the car. We pay everything by card. 
Our mood was a little dampened, but we were also full of gratitude, because we hadn't left our valuables in the car. 
So we spent the rest of the day with Claire and Julien in bright sunshine, brought Big Fredi close to them and were allowed to sleep undisturbed again the next night.