Blog entry April 13, 2022
At the same time as Petra and Bernhard
– as if it had been agreed – we arrived at Kykao on Monday, April 4 at 2 pm. The joy of reunion was enormous and the week in Kykao was again full of cordiality.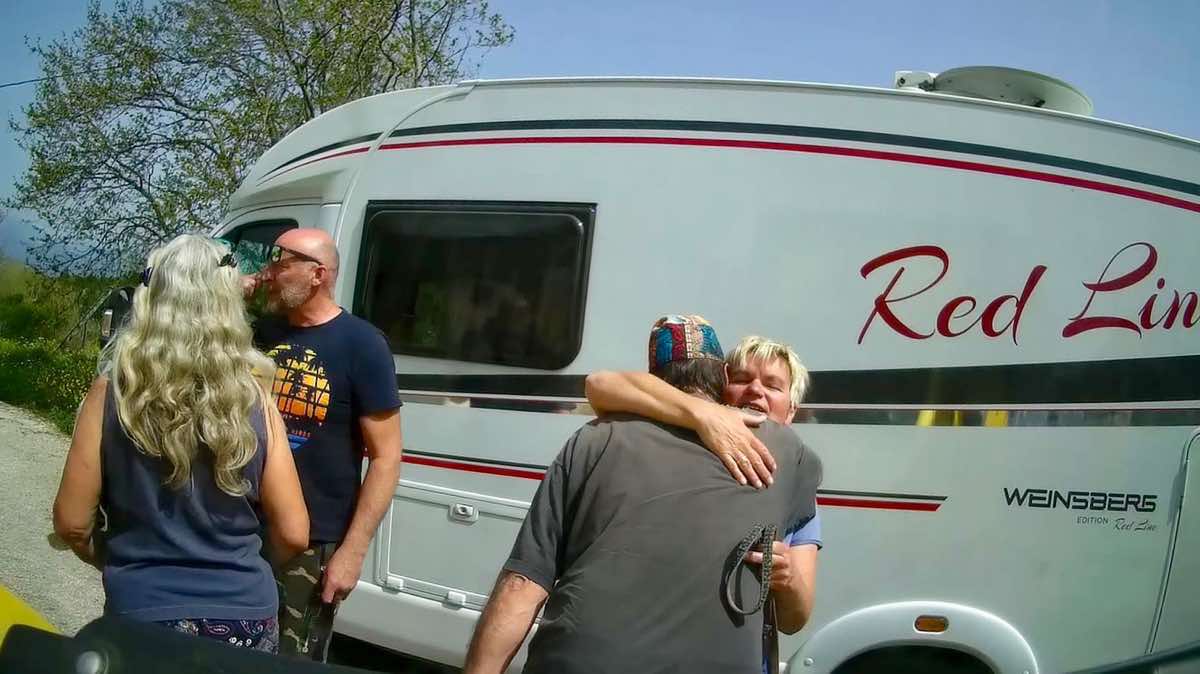 The days were getting warmer, the wind still swept steadily through the east-west chimney between the buildings, making it seem cooler than the thermometer showed.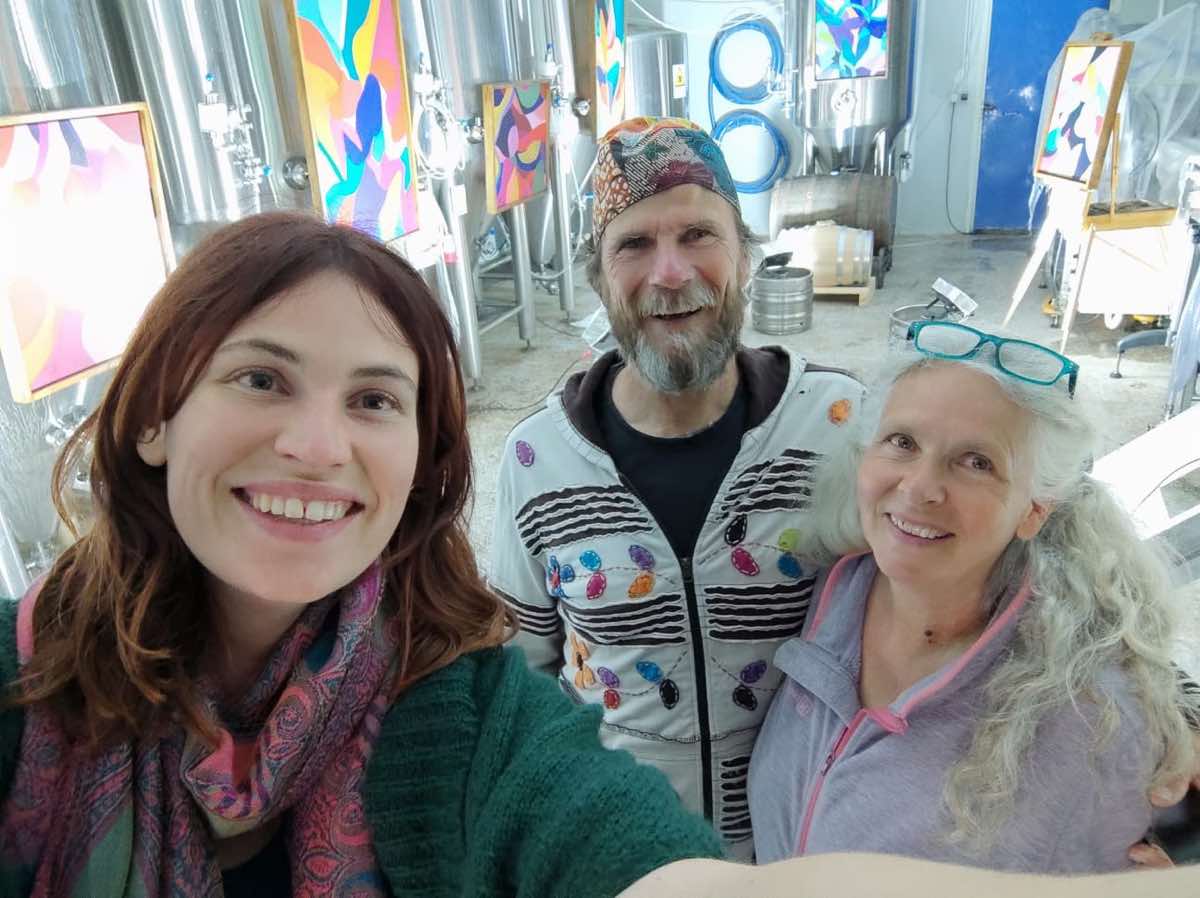 We were just in time to help Laura Koller, our Austrian artist friend, set up her exhibition in the bar. We were all thrilled at how great the cheerful colorful paintings looked in the cold industrial atmosphere. Metal, light and color were very harmoniously matched.
Gregorius was visiting the brewery and was immediately hired for the 222nd portrait.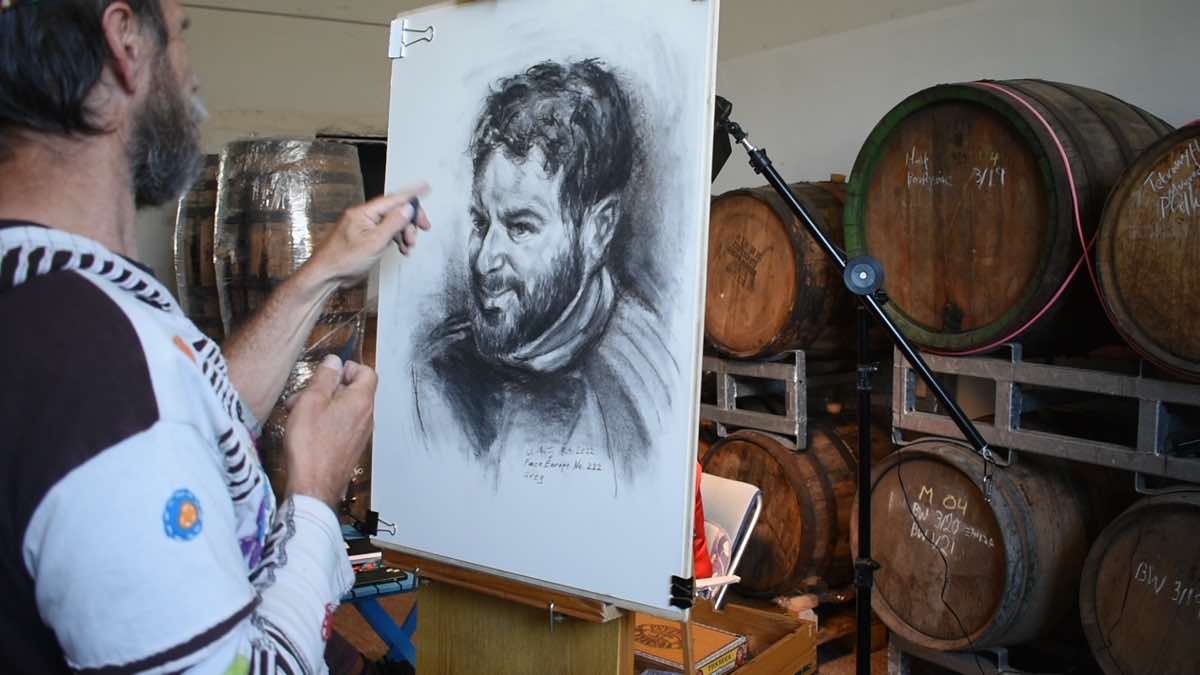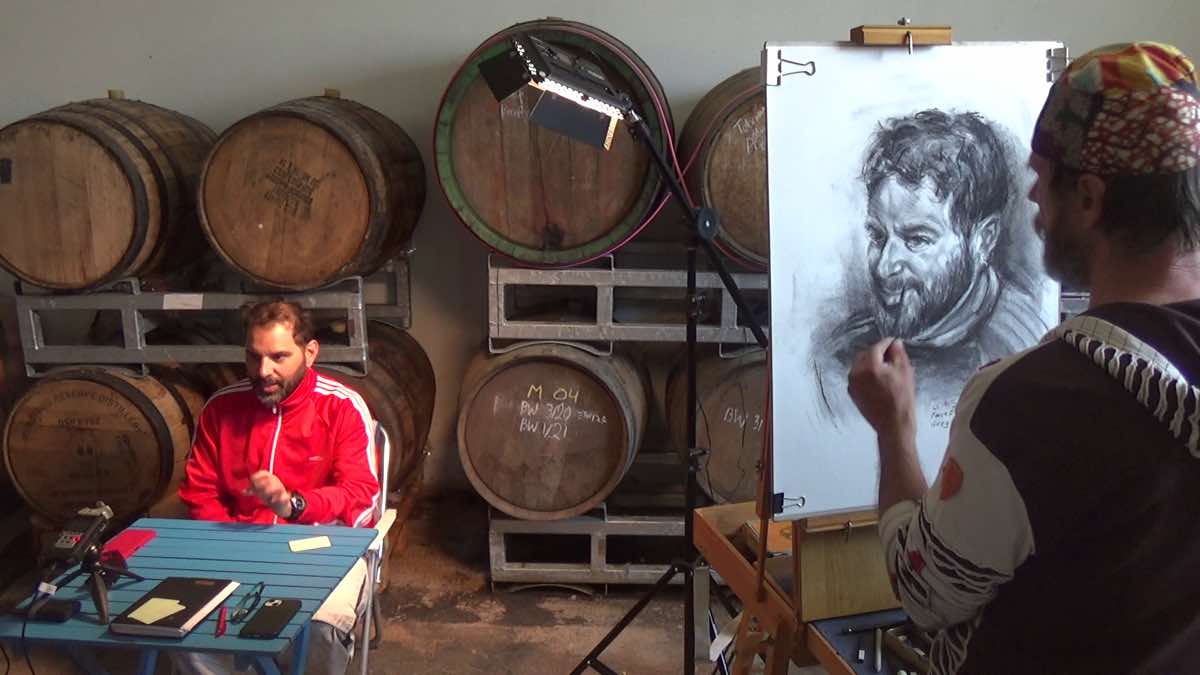 He assists Kykao with homemade desserts on Fridays at the bar.
And as the 223rd member Babis, friend of Christos volunteered. On Sunday, both families showed up at the brewery. 
Before that, we got to meet Kostas' new family member. So cute the little nameless one. Only called "the new guy" by Kostas, he is still waiting until his parents can agree on a name. Actually, the first born child is always named after the parents of one spouse, the second after the parents of the other spouse. Since the firstborn is already called Jason and there are no relatives as role models for this, everything is still possible for the new guy. 
We are curious about the name. 
As a farewell Kostas and I produced a "Kärntner Reindling" together. Burnt on the outside but delicious on the inside, it could still be tasted by all. 
Then it was time to leave. This time for an indefinite time we had to say goodbye to Kykao. Packed with gifts (a whole box of my favorite beer and a box of Kykao glasses) and tears in our eyes, we tore ourselves away. Who knows how soon we'll see each other again? And it was quick. At the LIDL, Wilfried noticed that we had forgotten to return the key. 
We quickly exchanged our forgotten plates for the key and off we went to the ferry. 
The same way back we went to the Trichonida lake, where we could experience the sunset as well as the sunrise with cloudless sky and no wind. A day at the lake before moving on.