[:de]Blogeintrag 18. März 2022
Der Schock nach dem Einbruch in unseren Big Fredi saß uns noch in den Knochen.
Wir suchten uns einen Platz am Meer, der sicher schien aber noch nicht weit genug weg von Patras war, sodass wir eine wirklich entspannte Nacht genießen konnten.
Am nächsten Morgen betrachtet, war der Platz ohnehin OK gewesen. Wenn man im Finsteren an einem Schlafplatz ankommt, ist es manchmal schwierig einzuschätzen, wie sicher man dort ist. Ich konnte mich bei einem Spaziergang bei Tageslicht von der Harmlosigkeit der Umgebung überzeugen und danach schritt Wilfried los, um auch ein paar Schritte zu tun.
Der Reisetag war lang und anstrengend, dafür wurde die Landschaft immer abwechslungsreicher und unberührte Berglandschaft führte uns schließlich auf die Halbinsel Methana. Heftiger und eisiger Wind peitschte uns ins Gesicht in Methana,
dem gleichnamigen Ort mit verfallendem und geschlossenen Kurhaus.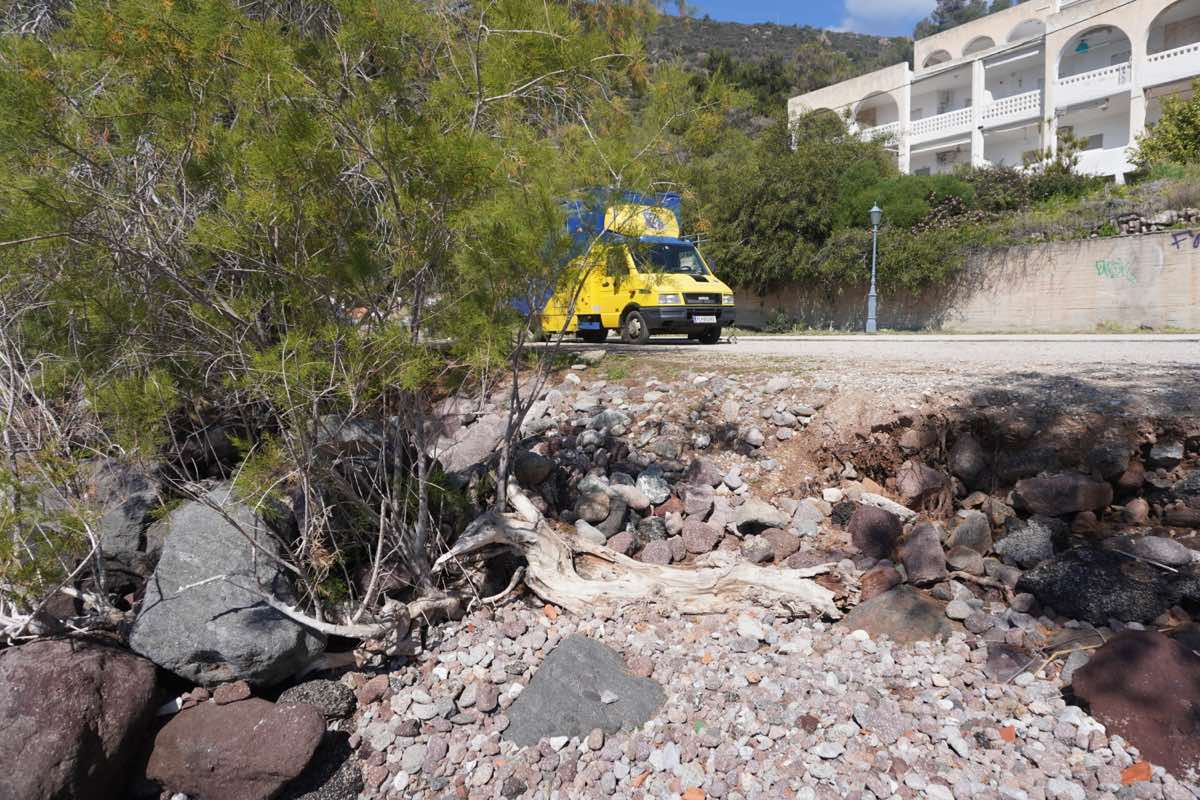 Der starke Schwefelgeruch war schon von Weitem zu riechen. Am Ende der Stadt fanden wir einen vom Wind super geschützten Platz direkt am Strand. Eine etwa 500 Meter weiter vom Ort entfernte Bucht an einer geschlossenen Nachtbar hätte schon fast zum Schwimmen eingeladen. Aber der Wind war immer noch eisig. So blieb es bei einigen Schnupperausflügen, denn unser eigentliches Ziel auf Methana war ja das Bad des Pausanias. Ein gefliestes Badebecken für maximal 2 Personen, befüllbar auf Knopfdruck mit körperwarmem Thermalwasser. Gratis natürlich und frei zugänglich. Alle hatten uns davon vorgeschwärmt. Das konnten wir uns natürlich nicht entgehen lassen.
Die Sonne wärmte jetzt schon ein wenig, und wir blieben wieder 2 Nächte. 
Gut genährte Katzen wollten gefüttert werden. Erst nach einigen gefüllten Milchschälchen legten sie sich gemütlich neben dem Auto zum Verdauungsschlaf.
Wir aber wollten weiter ziehen. Nafplio gefiel Wilfried plötzlich gar nicht mehr. Er wollte nur mehr weg in den Süden. In Kiveri sollte unser nächster Aufenthalt sein. Dort sollten wir Grüße von Martin ausrichten. Martin, ein Deutsch-Grieche mit internationalen Aufenthalten und Vernetzungen, den wir in Spanien kennengelernt und porträtiert hatten, bat uns seinen Kindheitsfreunden Wünsche zu bestellen.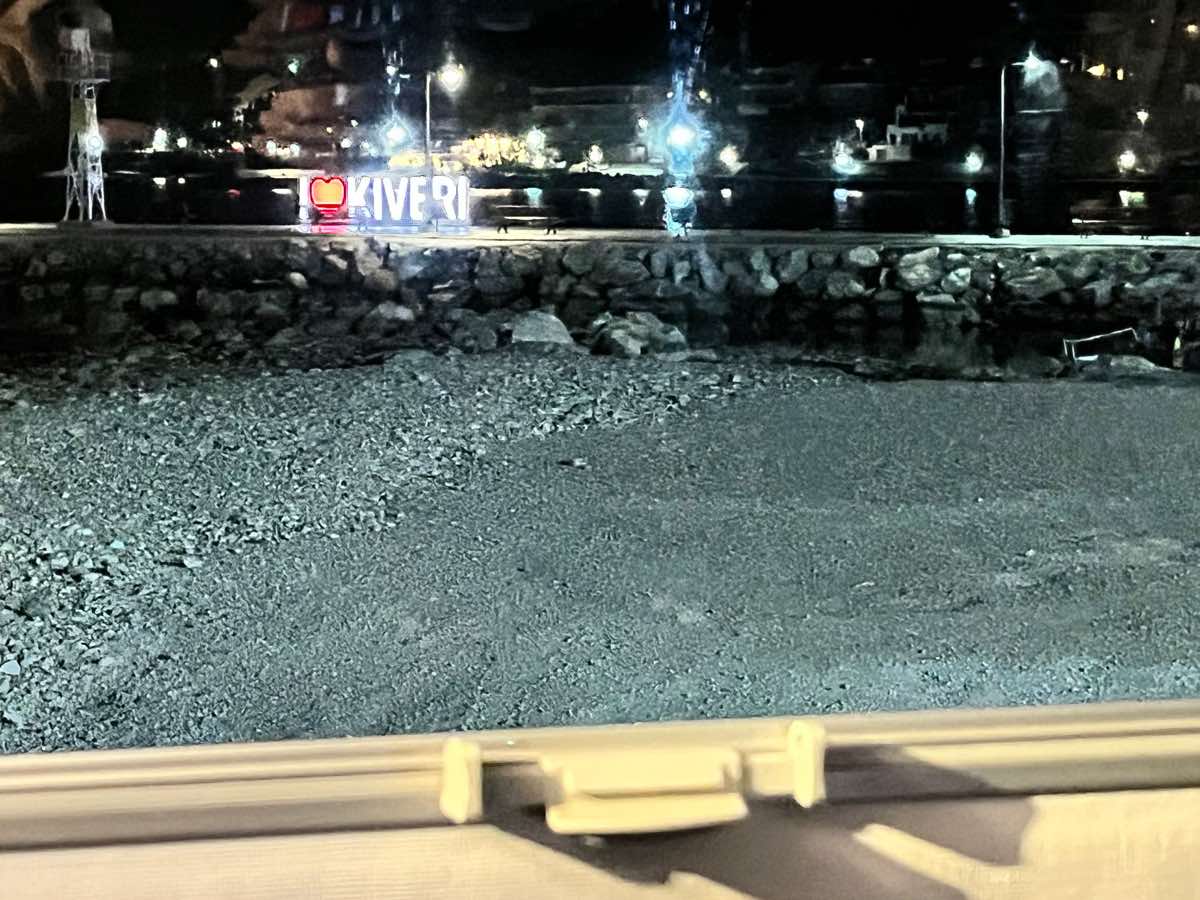 Zwar gelang uns das nicht, weil außerhalb der Saison noch alles leer ist, aber immerhin lernten wir Katerina kennen, die uns versprach die Wünsche weiter zu leiten. Sie kenne die Familie und sogar Martin und würde sich sehr freuen, wenn wir wieder kommen. Schnell waren die Telefonnummern und Social contacts ausgetauscht. Da mussten schon einmal ein paar Einheimische in ihren Autos warten, bis wir fertig waren. "Ach, wir sind in einem Dorf", erklärte Katerina uns, "da hat man Zeit!"
Diese langsame Gangart kommt uns sehr zu Gute. Auch wir sind zeitlos unterwegs. Nur ich bin immer noch lästig mit meiner Fragerei, wie unser Reiseplan denn nun weiter gehen soll. Wenn wir das Tempo beibehalten, sind wir im Sommer immer noch hier. Ob das so schlimm wäre? Nun ja, wir wollen vom Sommer gar nicht reden. Wir hätten eigentlich einmal auf einen schönen Frühling oder Frühsommer gehofft. Stattdessen wird es schon wieder kälter.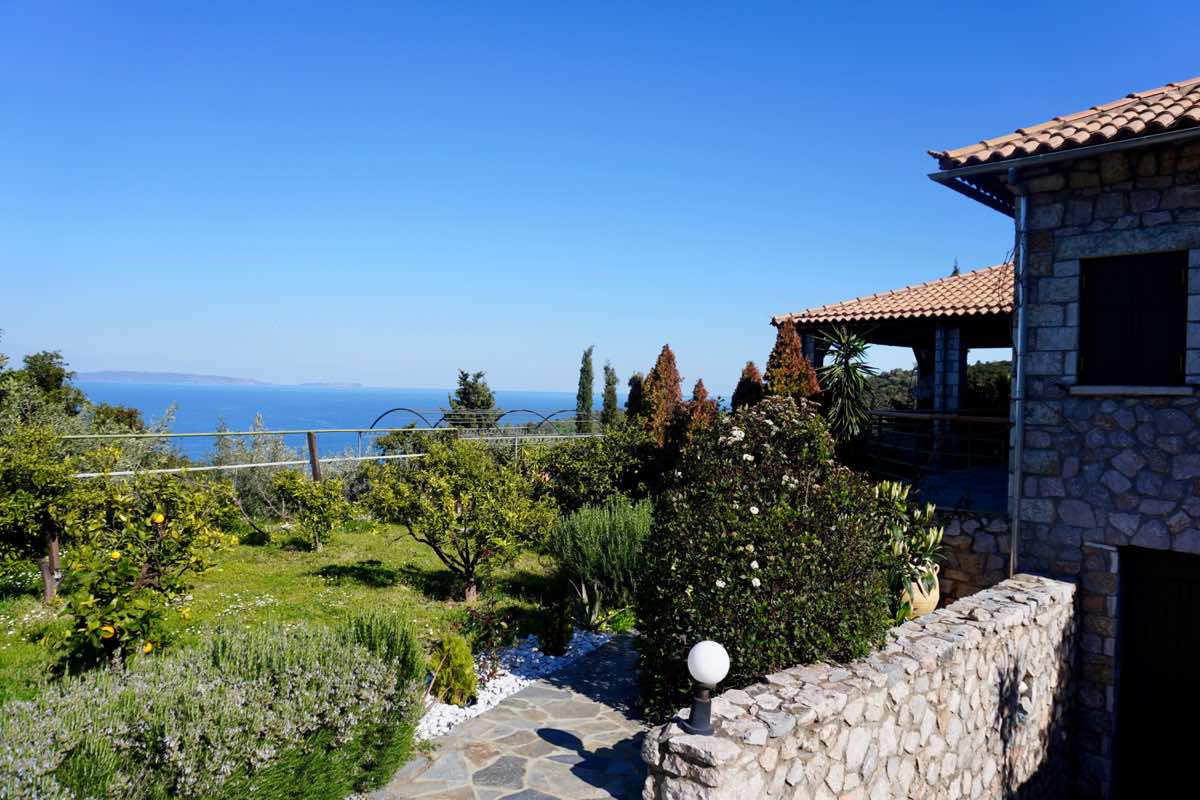 Jetzt sind wir bei Rudolf gelandet. Ein Freund einer Freundin meiner Schwester. Schon voriges Jahr wollten wir ihn besuchen, aber Corona hielt uns ja damals von Griechenland fern. 
Mit einem kurzen Stopp wird auch hier nichts. Zu viel gibt es zu entdecken und durch Rudolf können wir noch mehr von der griechischen Seele erfahren.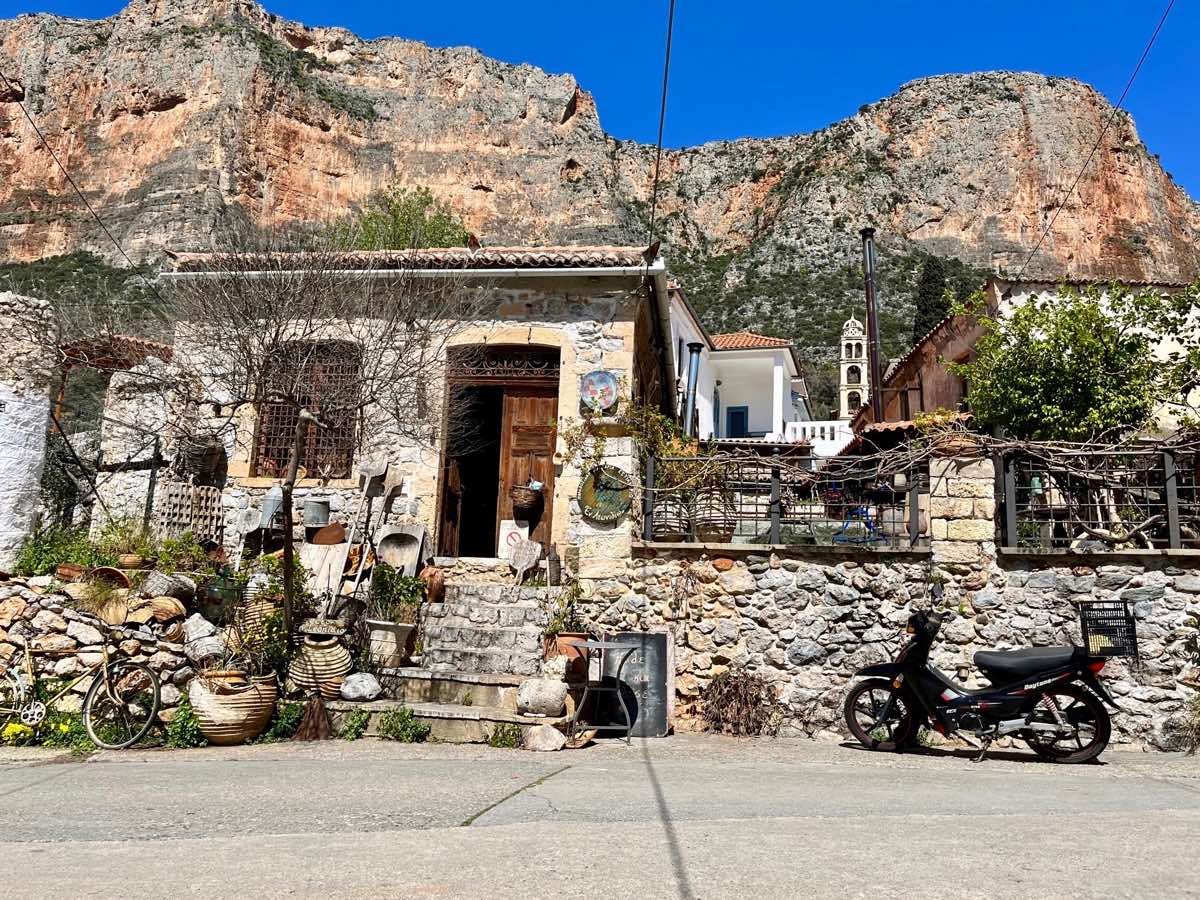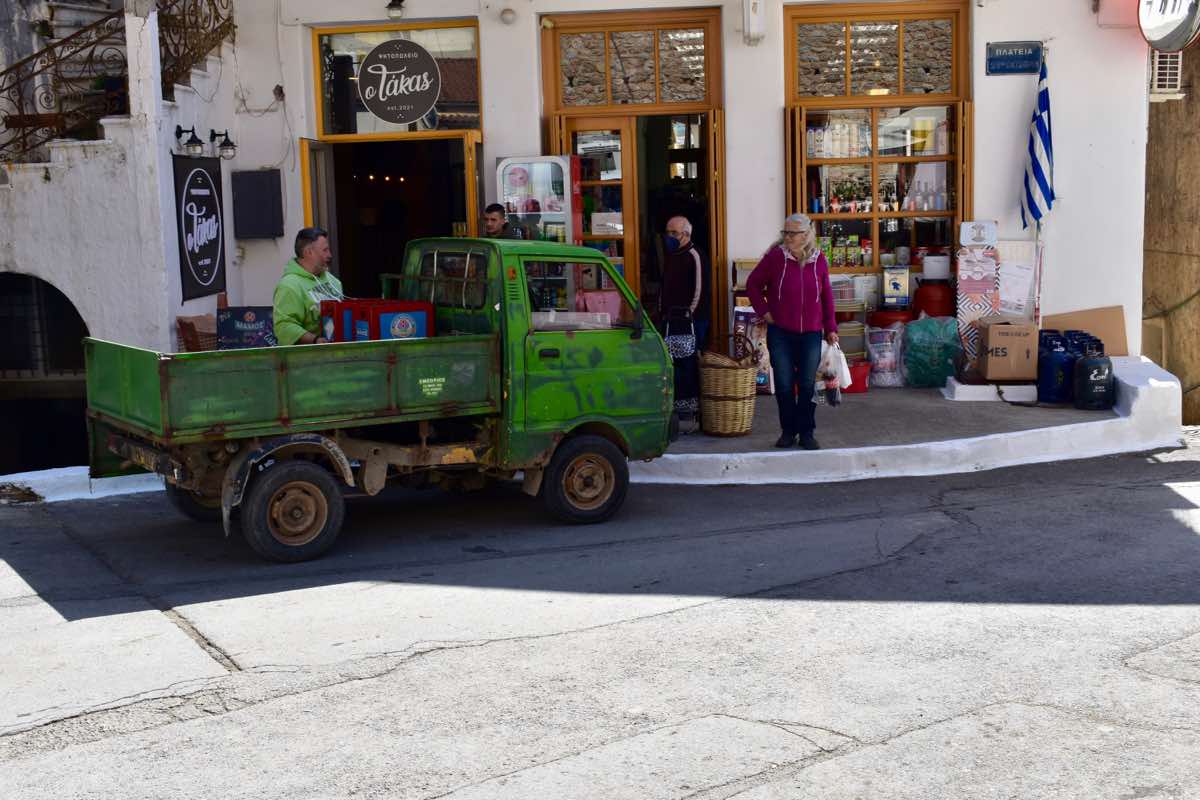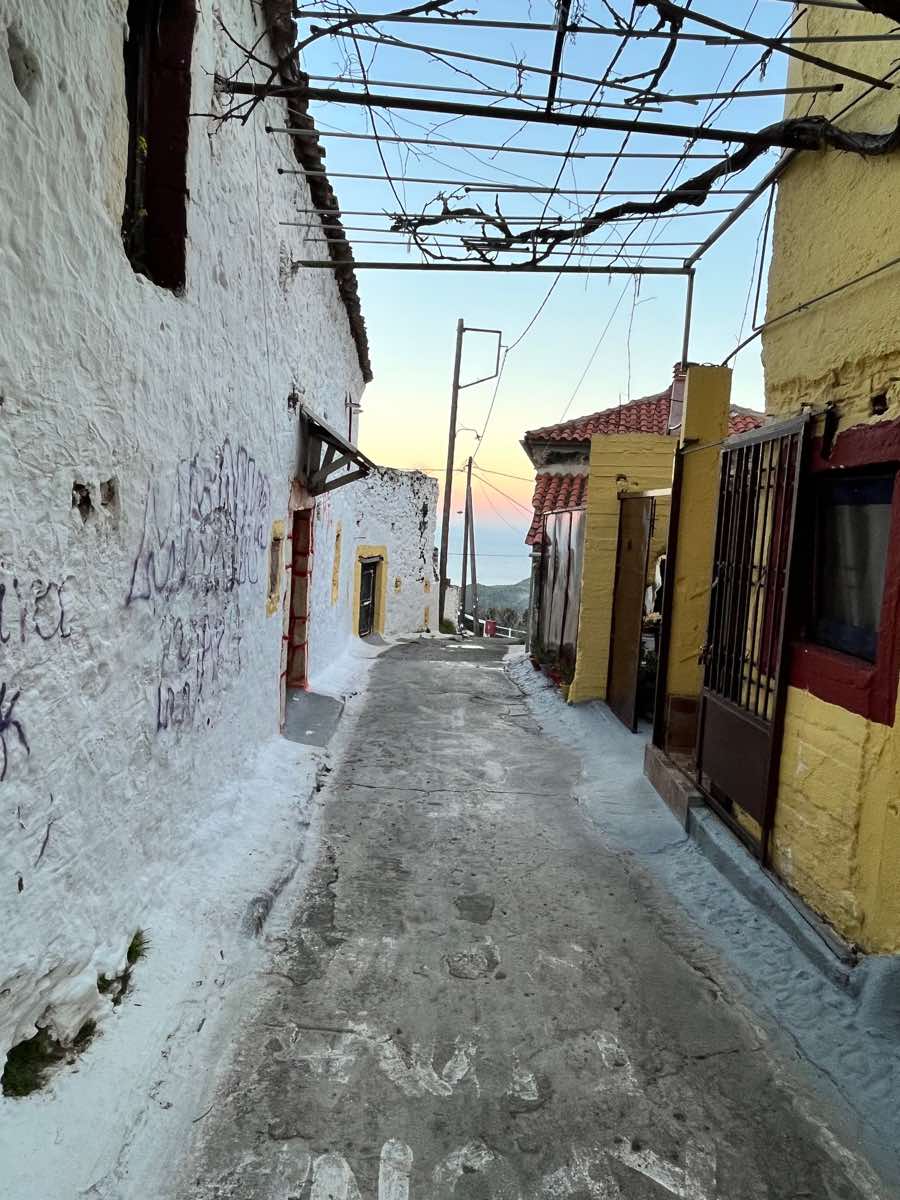 [:en]Blog entry 18 March 2022
The shock after breaking into our Big Fredi was still sitting in our bones.
We looked for a place by the sea that seemed safe but was still not far enough away from Patras so that we could enjoy a really relaxing night.
Looking at it the next morning, the place had been OK anyway. When you arrive at a sleeping place in the dark, it is sometimes difficult to assess how safe you are there. I was able to convince myself of the harmlessness of the surroundings during a walk in daylight and afterwards Wilfried strode off to take a few steps as well.  
The travel day was long and exhausting, but the landscape became more and more varied and untouched mountain scenery finally led us to the Methana peninsula. Fierce and icy winds whipped our faces in Methana,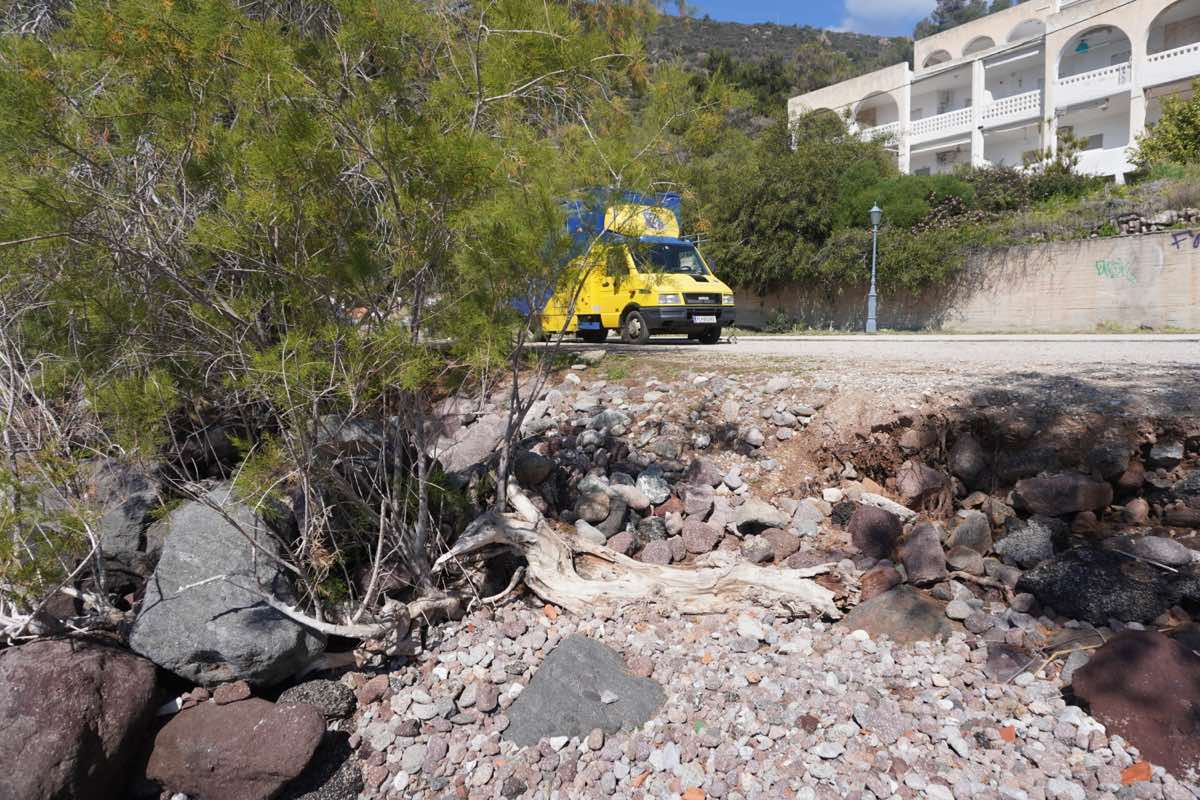 the place of the same name with a decaying and closed spa house. The strong smell of sulphur could be smelled from afar. At the end of the town, we found a spot directly on the beach that was super sheltered from the wind. A bay about 500 metres further from town at a closed night bar almost invited us to swim. But the wind was still icy. So it remained with a few taster excursions, because our actual destination on Methana was the bath of Pausanias. A tiled bathing pool for a maximum of 2 people, filled with body-warm thermal water at the push of a button. Free of charge, of course, and freely accessible. Everyone had raved about it. Of course we couldn't miss it.
The sun was already warming up a bit, and we stayed 2 nights again. 
Well-fed cats wanted to be fed. Only after a few filled milk bowls they comfortably layed down next to the car for a digestive sleep.
But we wanted to move on. Wilfried suddenly didn't like Nafplio any more. He just wanted to get away to the south. Our next stop was supposed to be in Kiveri. There we were to send greetings from Martin. Martin, a German-Greek with international stays and networks, whom we had met and portrayed in Spain, asked us to send wishes to his childhood friends.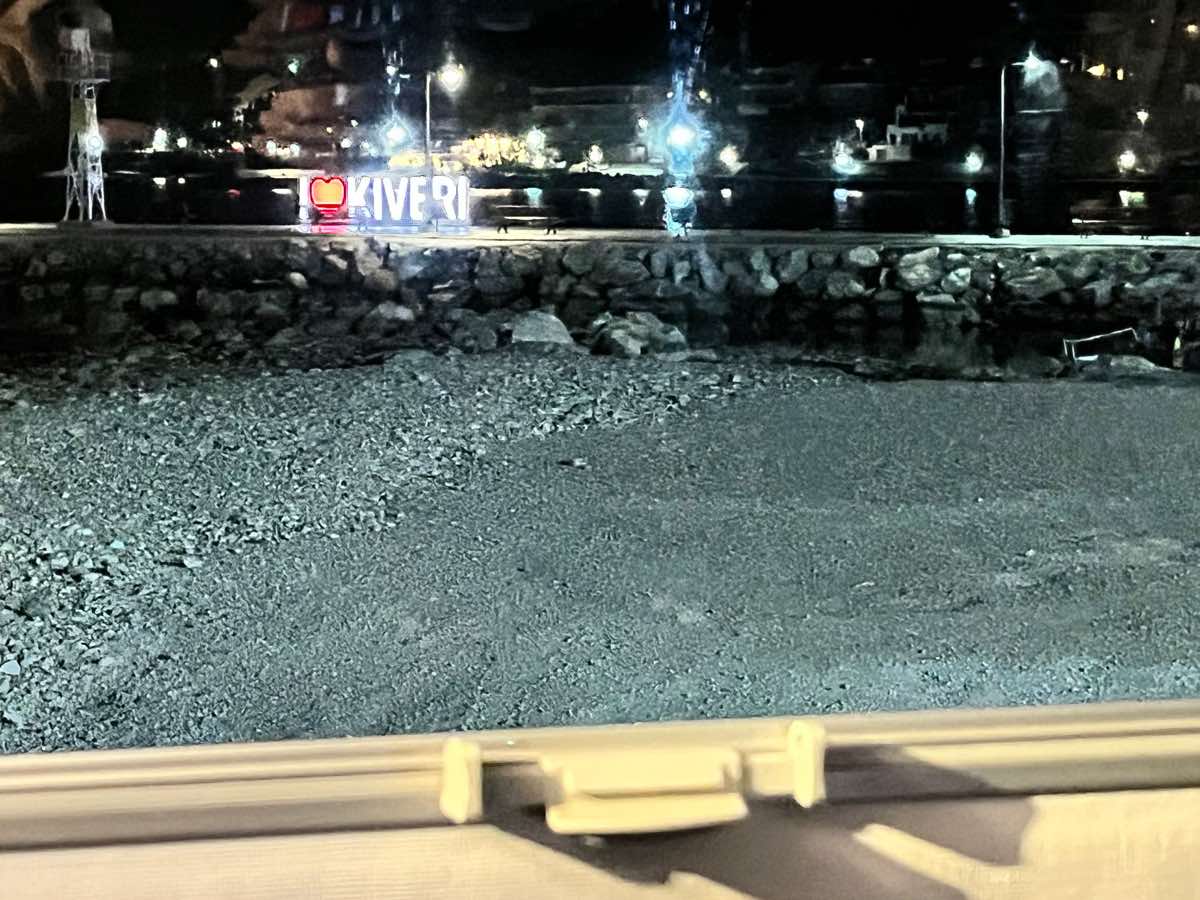 We didn't succeed because everything is still empty outside the season, but at least we met Katerina, who promised to forward the wishes to us. She knew the family and even Martin and would be very happy if we came again. Phone numbers and social contacts were quickly exchanged. A few locals had to wait in their cars until we were ready. "Oh, we are in a village," Katerina explained to us, "there is time!"
This slow pace works to our advantage. We are also travelling timelessly. Only I am still annoying with my questions about how our itinerary should go on. If we keep up this pace, we'll still be here in summer. Would that be so bad? Well, we don't even want to talk about summer. We were actually hoping for a nice spring or early summer for once. Instead, it's already getting colder again. 
Now we've landed at Rudolf's. A friend of a friend of my sister. We wanted to visit him last year, but Corona kept us away from Greece.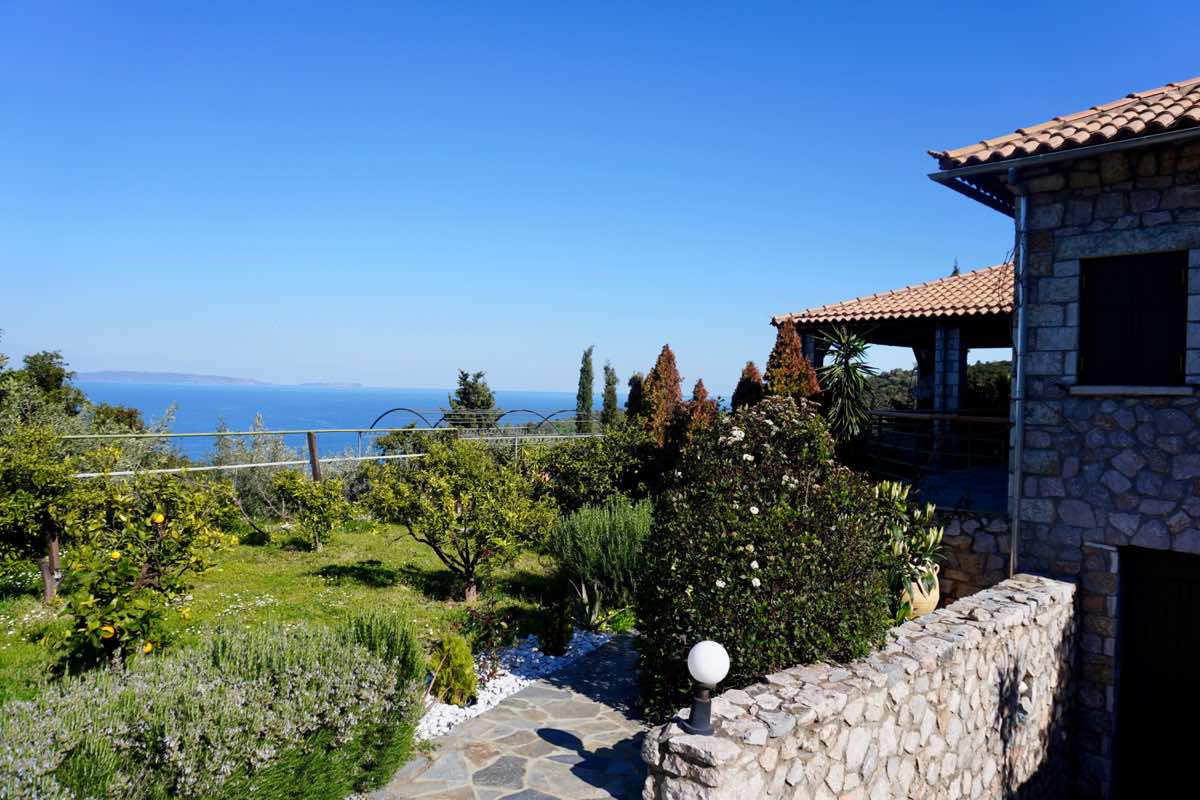 A short stop is not going to happen here either. There is too much to discover and through Rudolf we can learn even more about the Greek soul.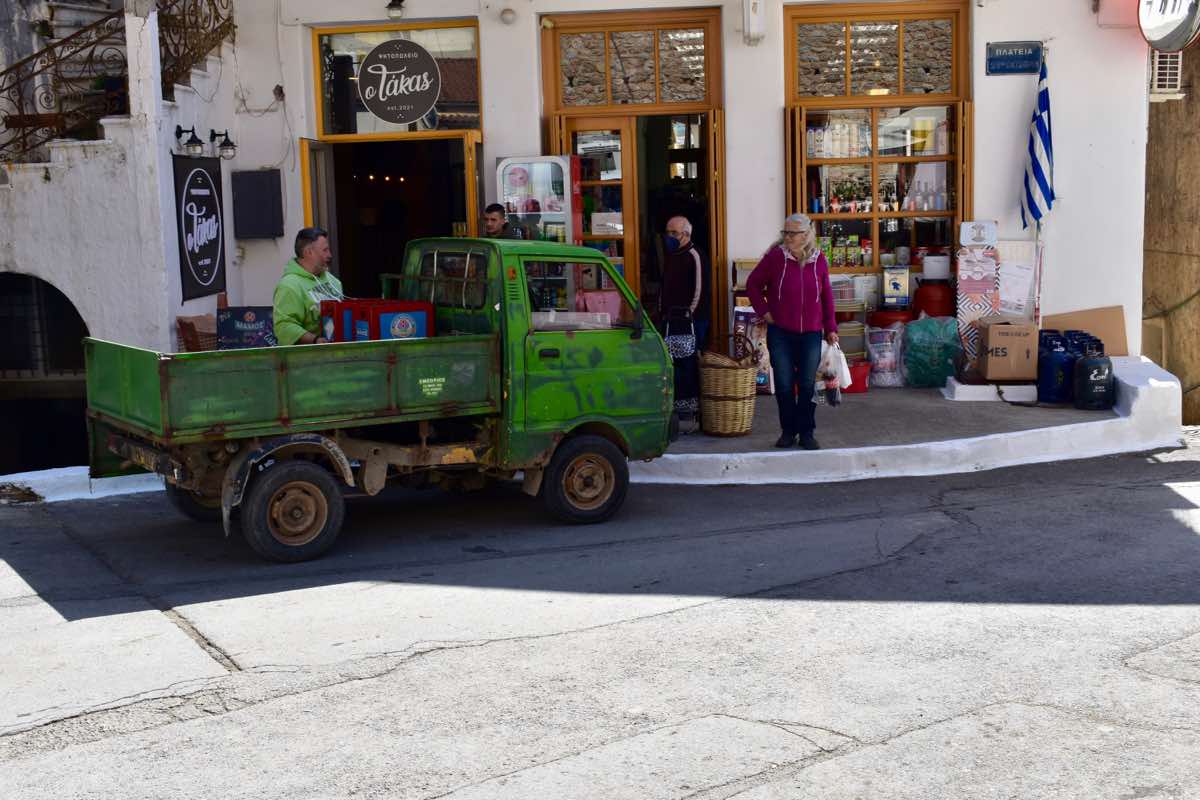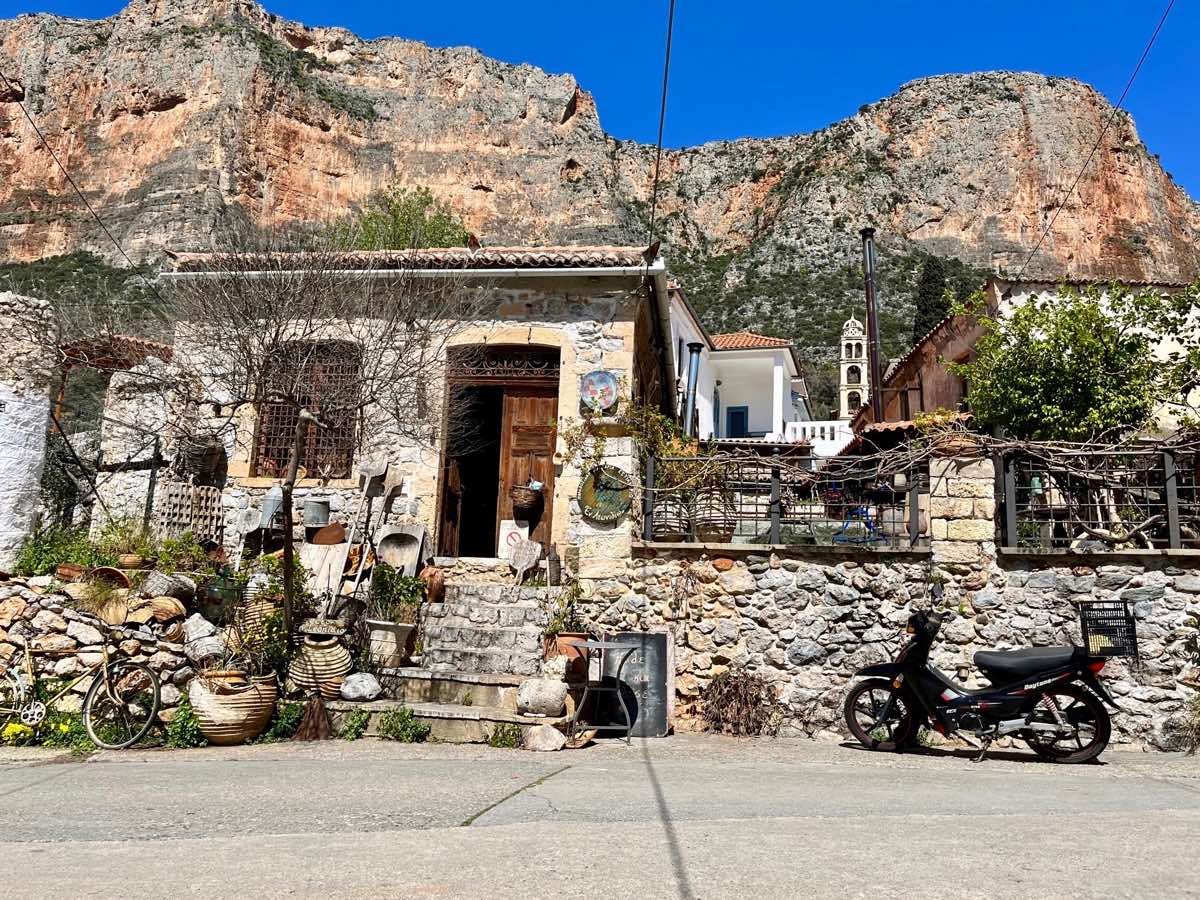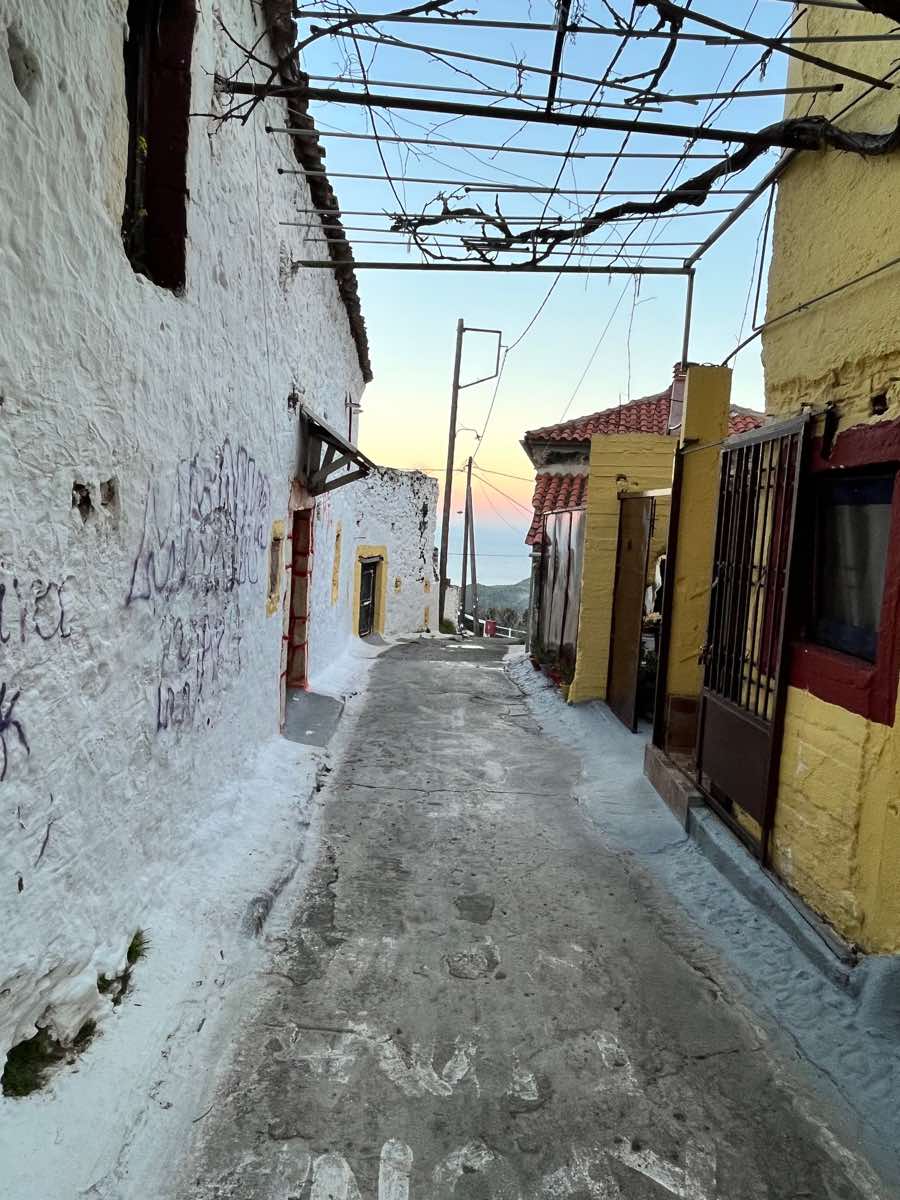 [:]