Blog entry May 8, 2022
With Mario, it was like coming home to family again.
Fortunately there was a little bit to help: an extended roof to provide shade covered with palm leaves was finished in half a day. Mario needed 4 days for that alone on the opposite side. We were a great team and had a lot of fun. 
But the TÜV date was approaching and there were still 1,045 km to go home. 
Near Podgorica we stopped at Claudia and Edmund's place. We have known Claudia since Principina di Mare when she had her sabbatical. After a semester back at school with all the corona requirements, she quit and now she is building a new life together with Edmund. How brave and determined that sounds. 
We wish her all the best in her Montenegro adventure. 
Through Montenegro, the landscape really amazed us. Gorges and high pointed mountains and except for the highway construction site near Podgorica a well built road.
Only the tunnels were difficult to drive through. They were pitch dark and our Big Fredi could hardly illuminate them even with high beam. 
The Taravalley presented itself to us in spring from its most beautiful side. 
Then came the border to Bosnia and Herzegovina and the end of the expansion route. The mini border was an experience of a special kind. When opening the backdoor, the customs officer discovered our clothesline, which is always stretched. So we can always use a good 4 m of clothesline immediately, even in inclement weather. When Wilfried then pointed to our washing machine, a hearty laugh started and the other two customs officers had to take a look as well. Any further control was unnecessary. Maybe the customs officers are still laughing today!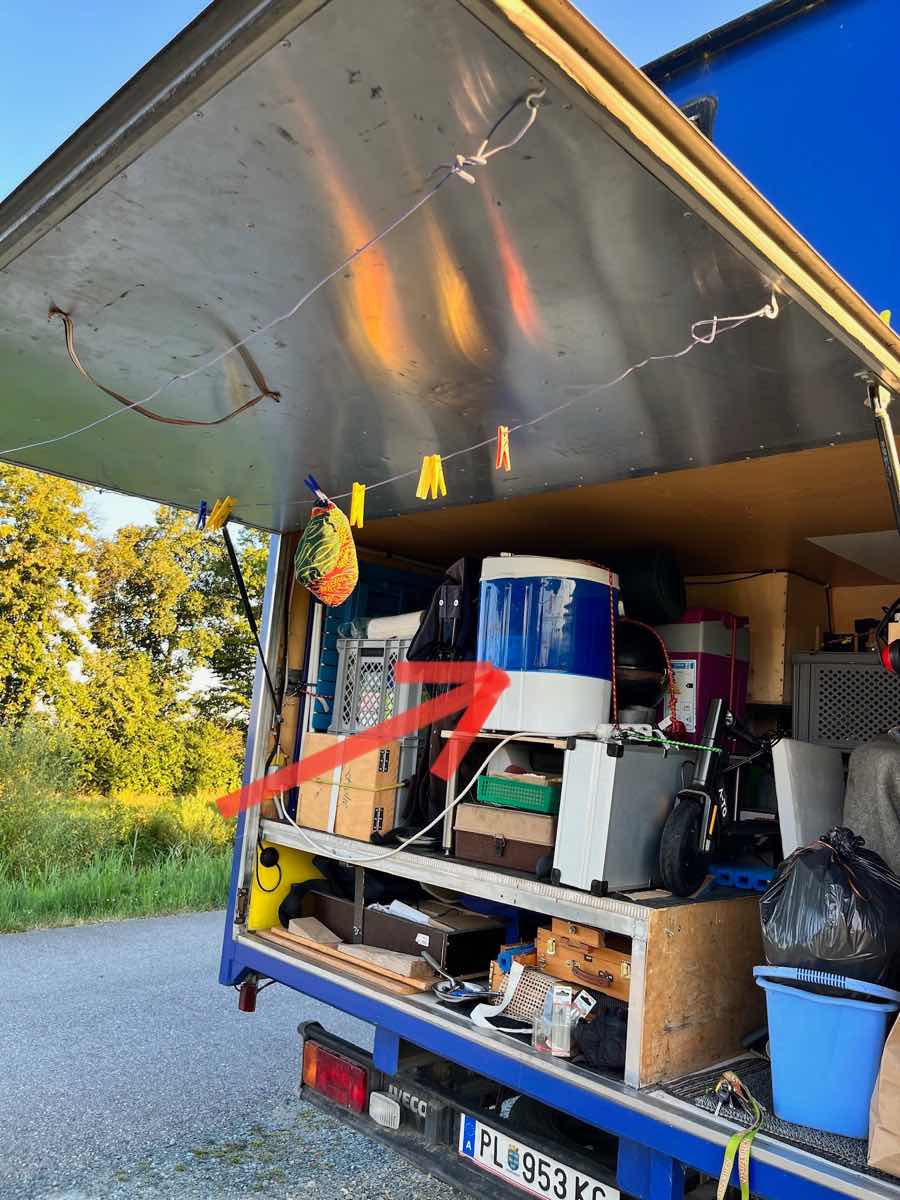 Beautiful white water accompanied us for quite a long time. We had enough time to enjoy the area on the gravel roads.
Our Navi leads us to the most remote places and so we move after Bosnia a piece through Croatia until we land in Hungary. On Friday, April 29th, we arrive at Petra and Uli's place.
A lot has happened since we stayed with them for a week in September. The community has grown and become stronger. 
They have organized a market day on Saturday. There are artistic, handicraft and culinary specialties.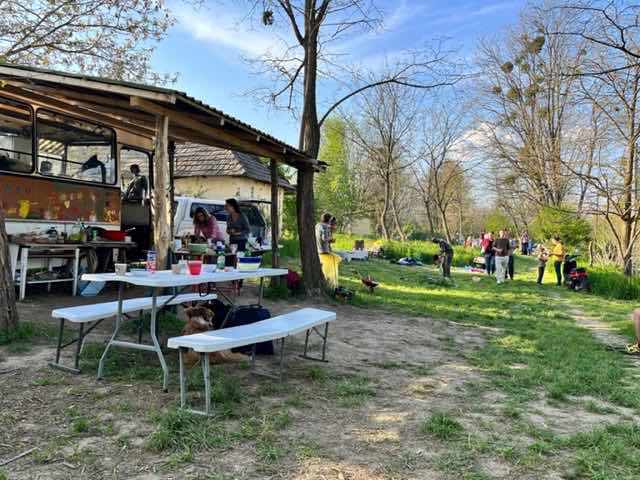 We plan to visit them again and maybe take some portraits. 
As we drive away from them on Sunday, we plan to cross the border into Austria on the same day, which should easily work out. Quickly we refuel and drive on. 
But we didn't get far. Instead of diesel, as it said at the pump and the tap, 40 liters of gasoline gurgled into the tank. After a short stretch it was over. Big Fredi dies off and now it's time to call ÖAMTC again. To be towed to the next workshop. Fortunately a 24/7 workshop, which pumped out the whole "mass" again, cleaned the filter and then Big Fredi purred again. What a good luck that there were still 30 liters of diesel in the tank. So there was no damage to the car. And we gladly paid the 50€. 
Up to Wulkaprodersdorf we still wanted to make it. It was already 1 day over the deadline for our Pickerl and we finally made it. 
The rest of the journey home was without complications and so we finally reached home after sleeping once more in Neulengbach on May 3.