Blog entry 15 August 2022
We left Nemessandorhaza shortly to go to the "city".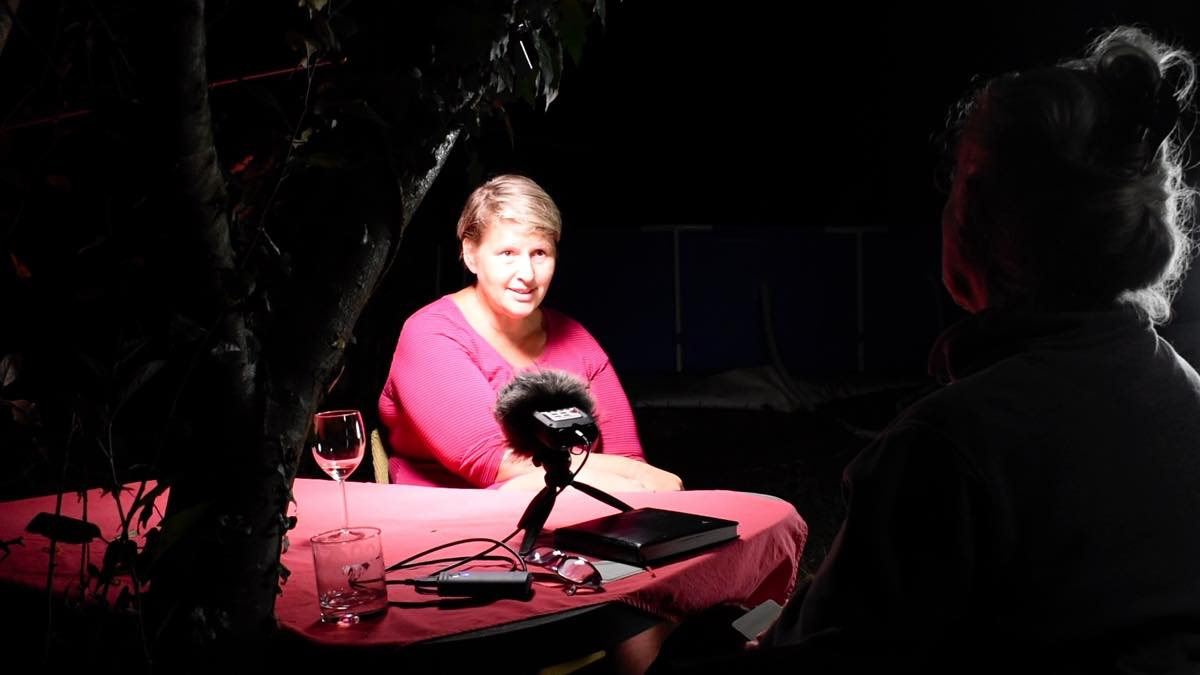 Enikö, the Hungarian teacher for the children of Nemessandorhaza, invited us to her home to be portrayed there. She lives on the outskirts of Zalaegerszeg on a hill in a pince. This means a small house attached to a farmland. Often there are fruit crops or vineyards and actually they are small shelters to process wine or fruit. After communism, these pincas were given to the farmers. Some were left to decay. Others developed into restaurants or small dwellings. Enikö lives in such a pince with her friend Sabi. The pince belongs to Sabi. The neighbouring property is rented by the two of them at a price of 100€ per year. It is not certain whether they can buy it. It belongs to the state and there are still several hurdles to overcome. Offers have to be made and the person who already lives in it has the right of first refusal. But that is not enough. There are still a few regulations to be considered. So they use the pince, which has neither electricity nor water, as a small classroom and for sleeping in the attic in summer. 
It is not worth  to invest too much, because you don't know if you can buy it.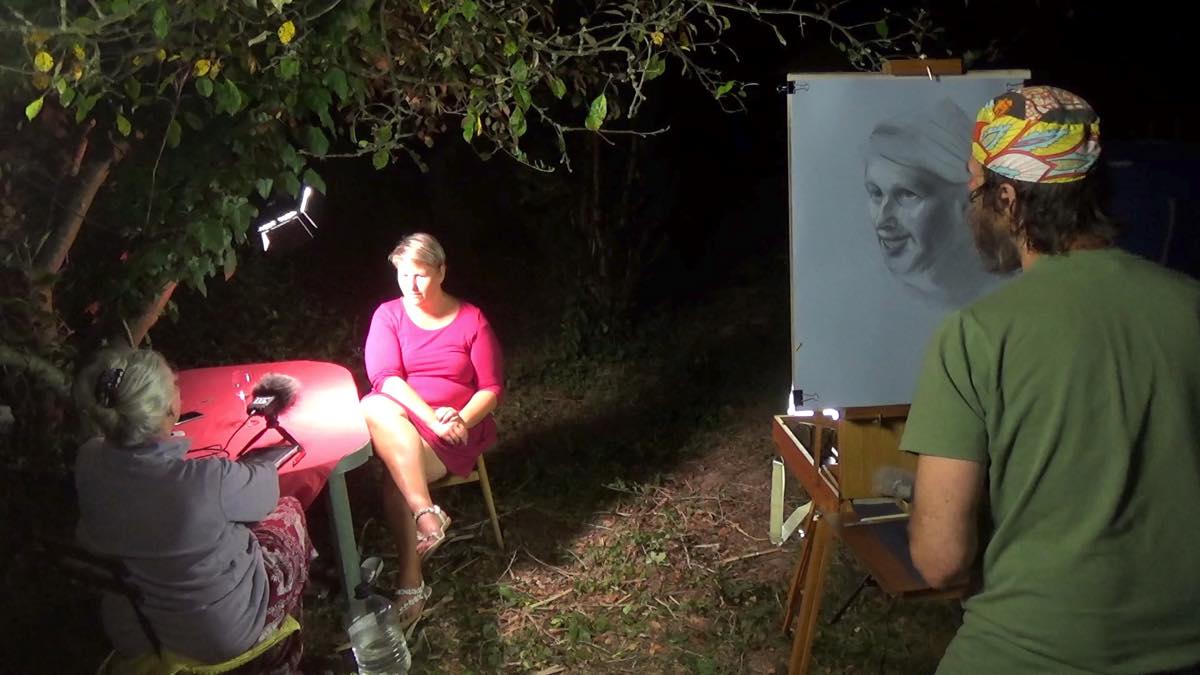 Enikö is a lovely person, totally fond of children, and she was accepted into the Face Europe family as portrait no. 230. A small paddling pool enabled us to survive during the extremely hot day.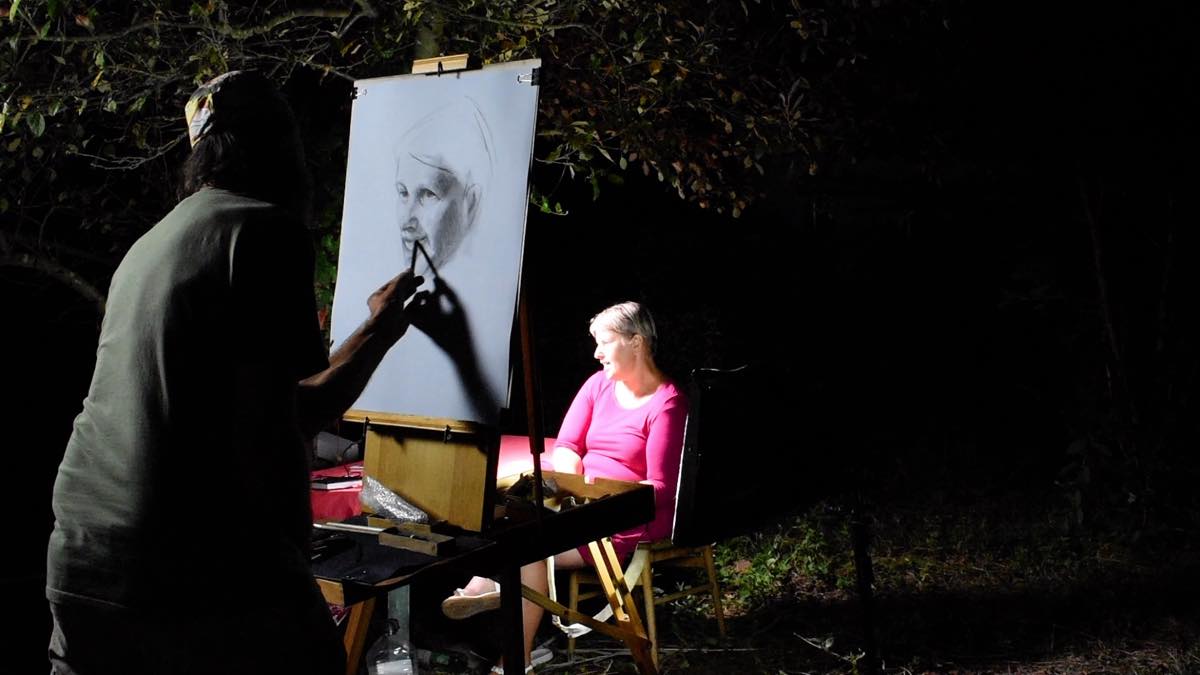 The next day we were invited to a barbecue by the family of Svenja and Andreas. A great property, also consisting of a pince with 2 plots and 2.5 hectares of land where you can't see the end of it. It was a super cosy evening, great food with fantastic weather. 
Back in Nemessandorhaza we had to take Melinda's last portrait for the time being.
As a Hungarian-speaking Transylvanian, she was able to tell a lot about her father's flight from Romania and her integration into Germany after the family reunification.
Many German speaking people would be happy if they had such a great way of expressing themselves as Melinda. We could have listened to her for ever.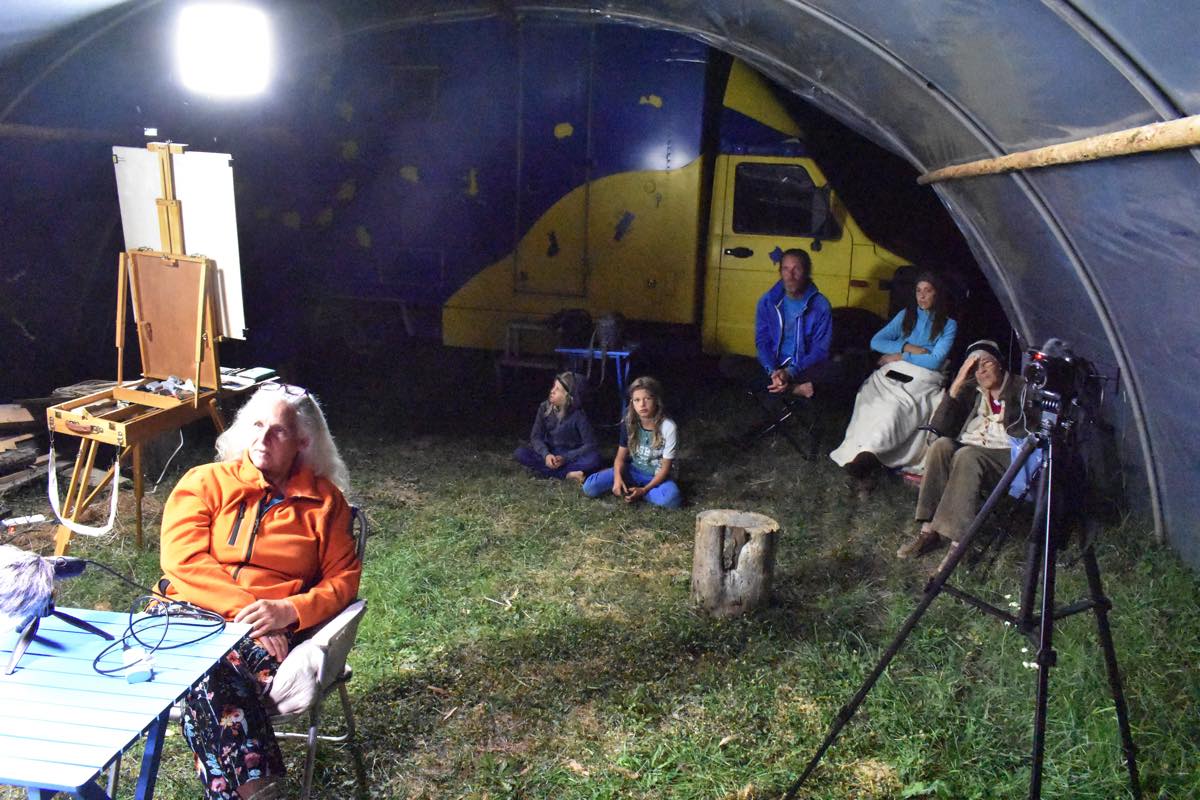 At the forest car park in Nemessandorhaza, Christine (Swiss) and Thomas (German), who had lived in Vorarlberg for many years, also arrived. They are now on sabbatical for a year or more and want to see where they will go in the future. 
It was hard to say goodbye again 
after the intensive conversations and friendly gestures. But it had to happen sometime: on 9 August, after all kinds of farewell rituals, we said goodbye to all our dear friends.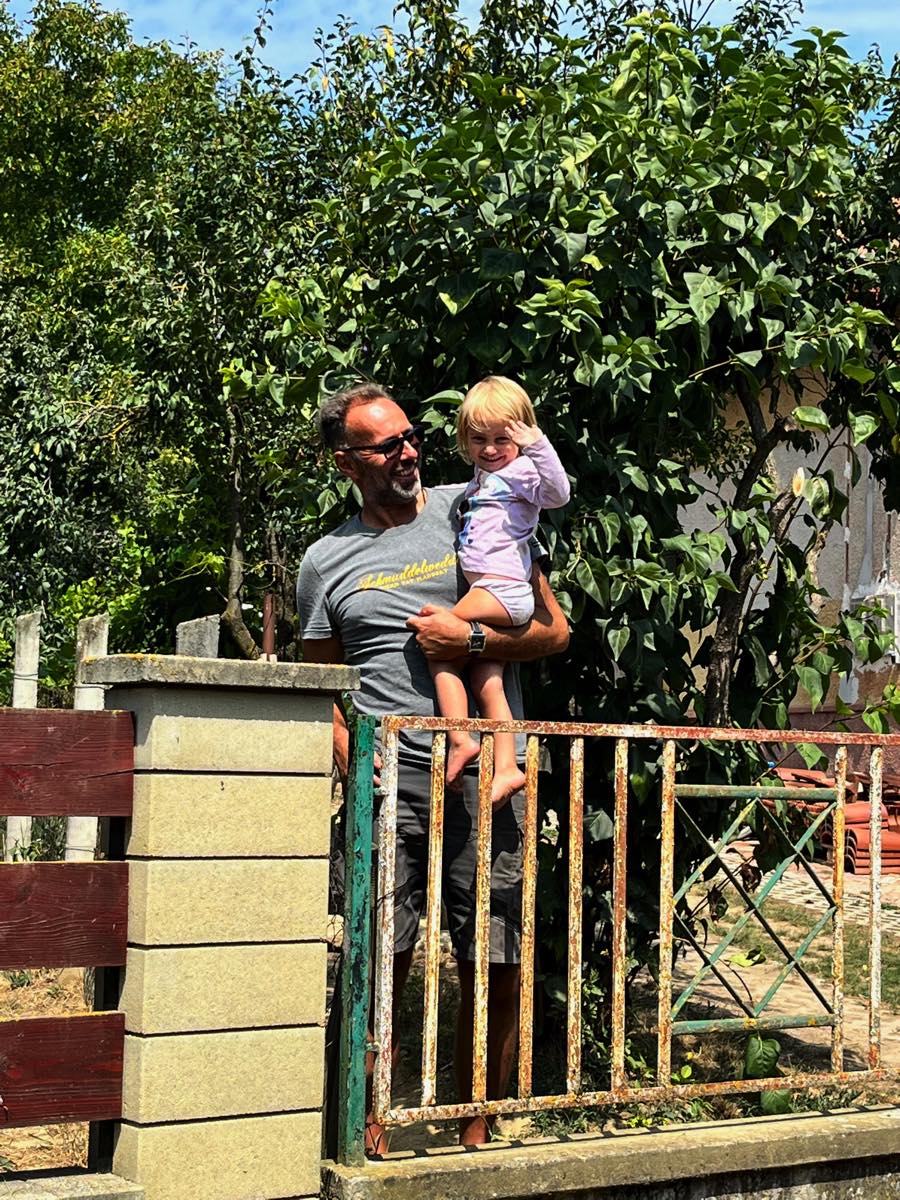 The first stop was really not far. I badly wanted to see Heviz. At a place under big trees we found a place all to ourselves.
We even felt so safe that we unpacked our bike and scooter and drove to the outlet of the thermal lake, where I could test the warm thermal water.
The next day we went to Lake Velence. We passed the touristy Lake Balaton, because we wanted to meet Lazlo at the last minute before he went back to Germany. As it happens, he had helped a friend on the last day before his departure and it was too late for a meeting. The contacts of his cousins who wanted to meet us at the lake turned out to be unreliable. We made appointments that were simply not kept. 
And that's how it is sometimes. We set up everything, but then people just don't come. 
The visit of Teresa and Valentin – friends from Vienna – helped us get over this. We prepared a delicious dinner together, which was topped off with ice cream. 
Setting up and packing in everything  for a Face Europe session was in vain but the food was indispensably delicious. 
We also have to thank them for a visit to a fish restaurant the next day. Hopefully we can return the favour when we meet them again in Romania.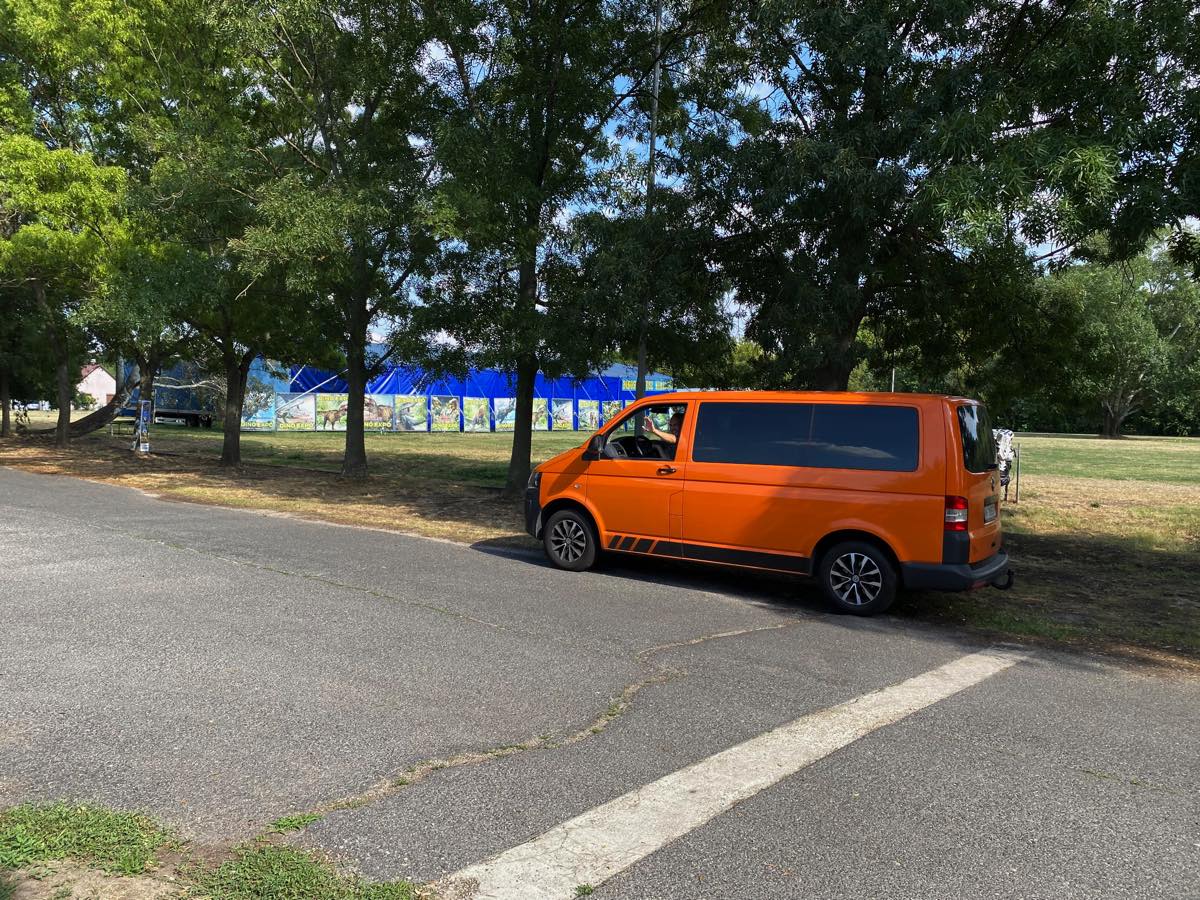 Since Wednesday we have been here in Agárd at Lake Velence. Tomorrow, 16 August, we will continue our journey.