[:de]Blogeintrag 3. August 2022
Nachdem uns Uli, Petra und die 3 Kinder
am Montag noch im Erlebnisbad besucht hatten und einen entspannten Tag im Bad genossen fuhren sie heim nach Nemessandorhaza.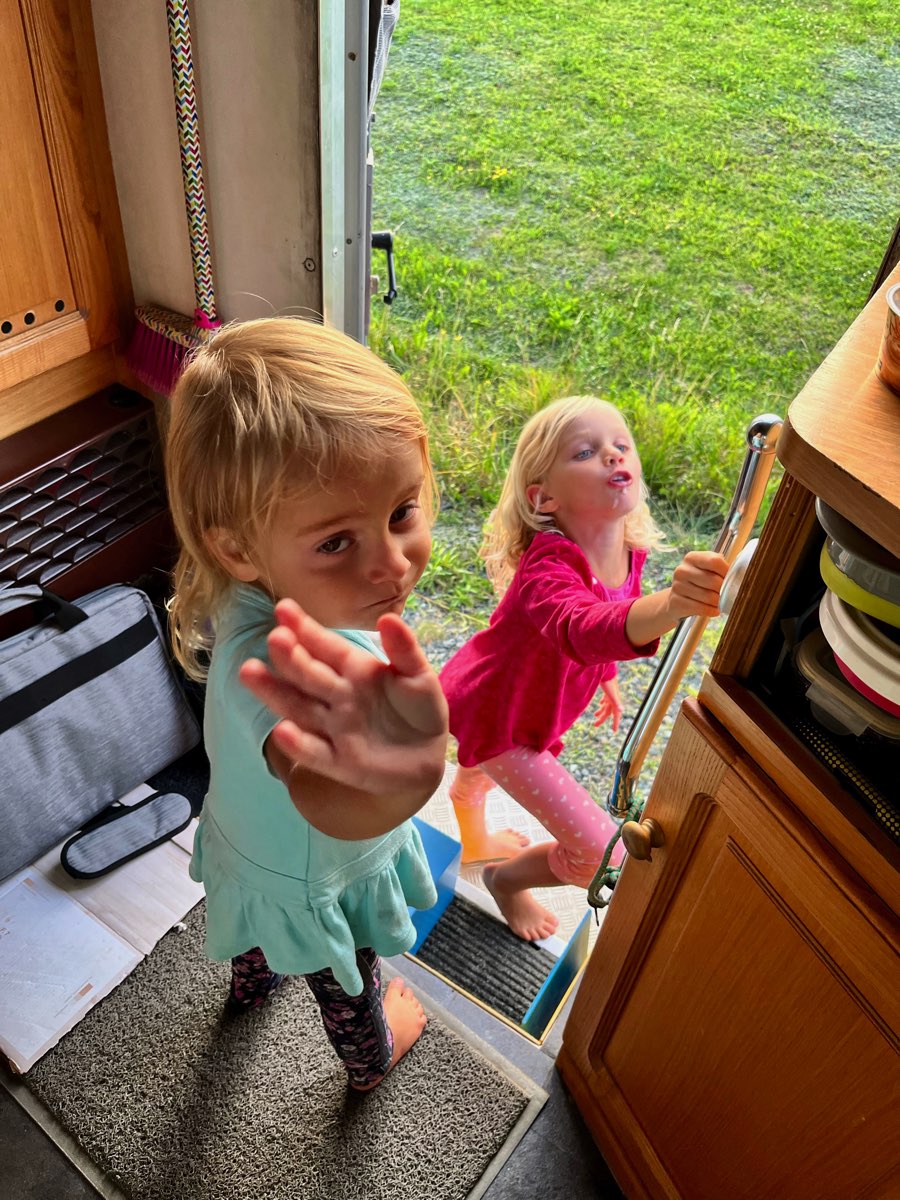 Wir aber blieben noch eine Nacht und überquerten am Dienstag, den 19. Juli 2022 die Grenze nach Ungarn, ohne irgendein Zeichen einer Grenzstation.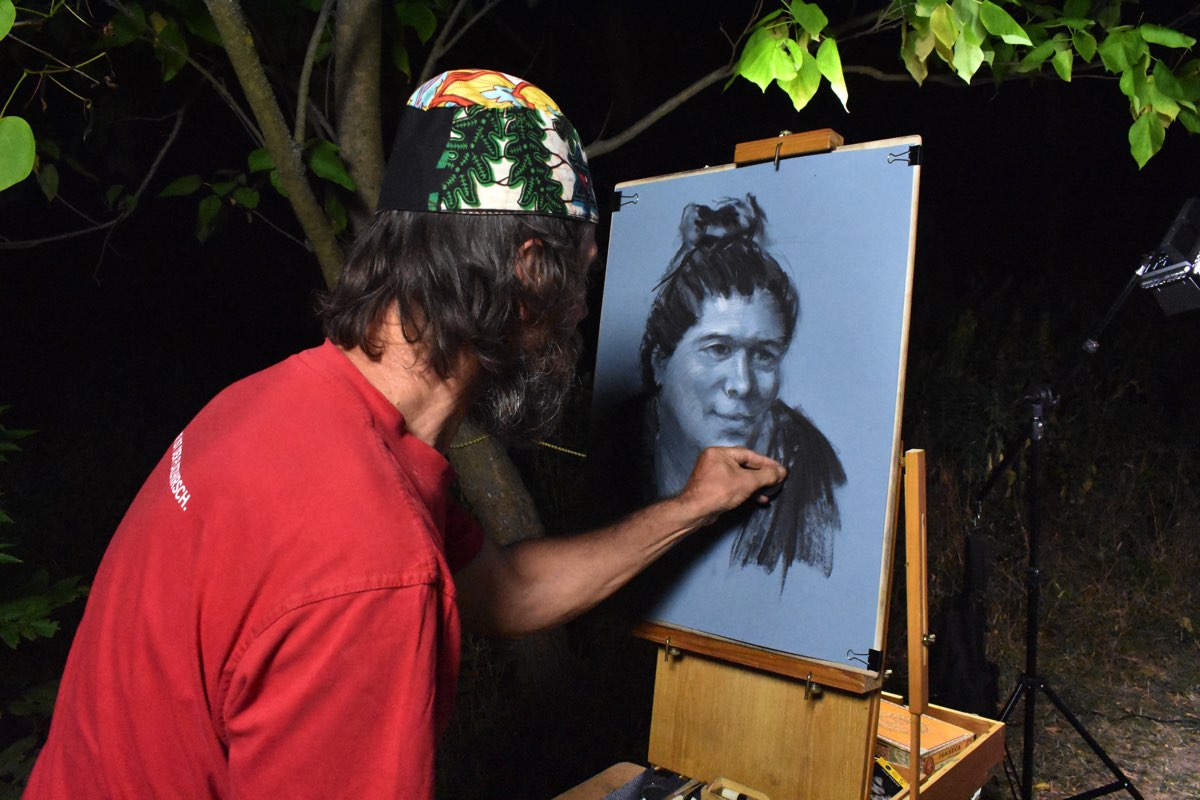 Dann ging es Schlag auf Schlag mit Porträts, Geburtstagen, Einladungen und vielen tollen Gesprächen bis spät in die Nacht. 
Ein Kindergeburtstag am See, das große Fest zum 60. Geburtstag von Thomas (dem Begründer dieser Siedlung), Lunas und Verenas Geburtstag und dann noch gestern Elins und mein Geburtstag. 
Unsere Berliner Freunde Ingo und Verena machten sogar Urlaub vom Urlaub am Plattensee, um mit uns einige Tage gemeinsam zu verbringen. Dass Verena am selben Tag wie Luna gefeiert werden konnte, war noch ein zusätzlicher Bonus. Die Riesen-Seifenblasen waren schnell verblasen, die ich ihr geschenkt hatte. Aber es hatte offenbar Spaß gemacht.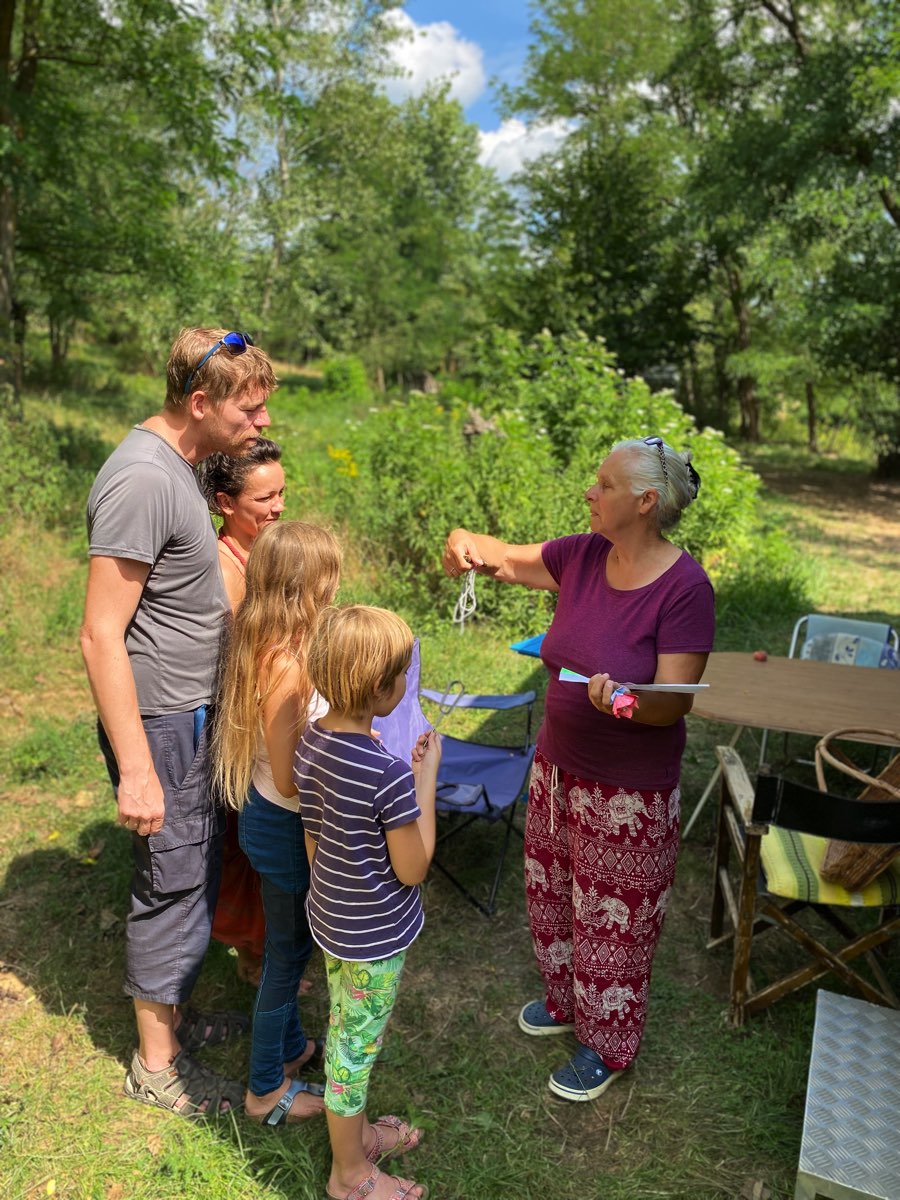 Mariza, eine Bekanntschaft von Heiligenbrunn besuchte uns sogar 2 mal in diesen Tagen, so gut gefiel es ihr hier.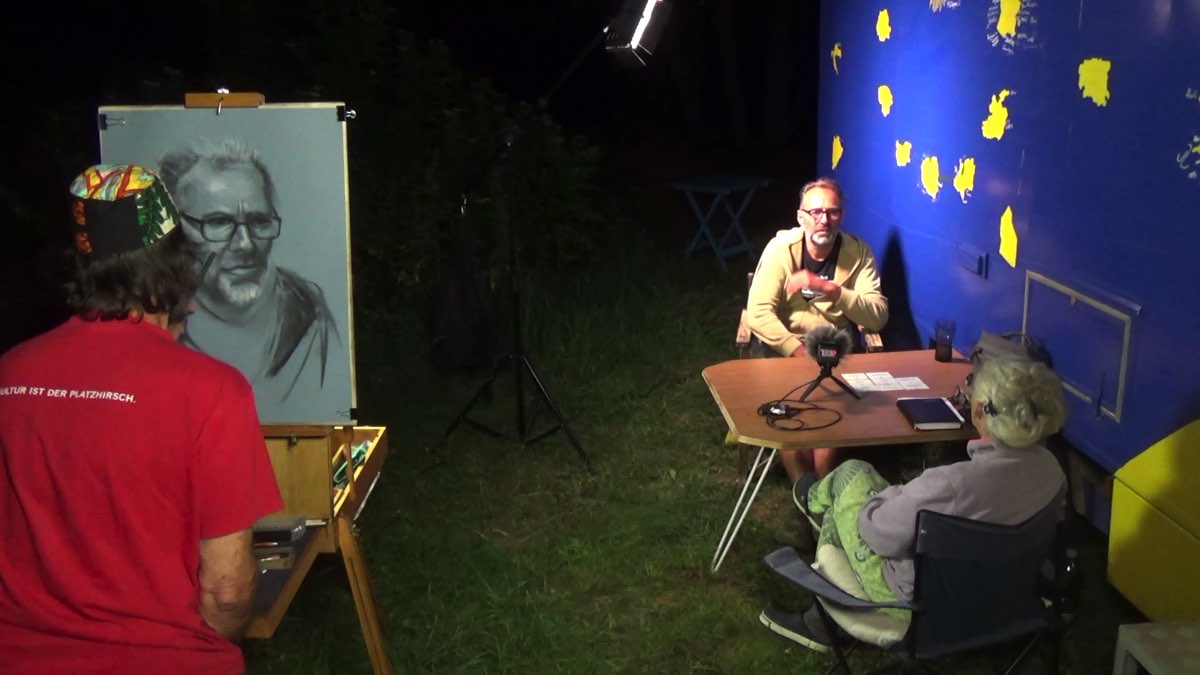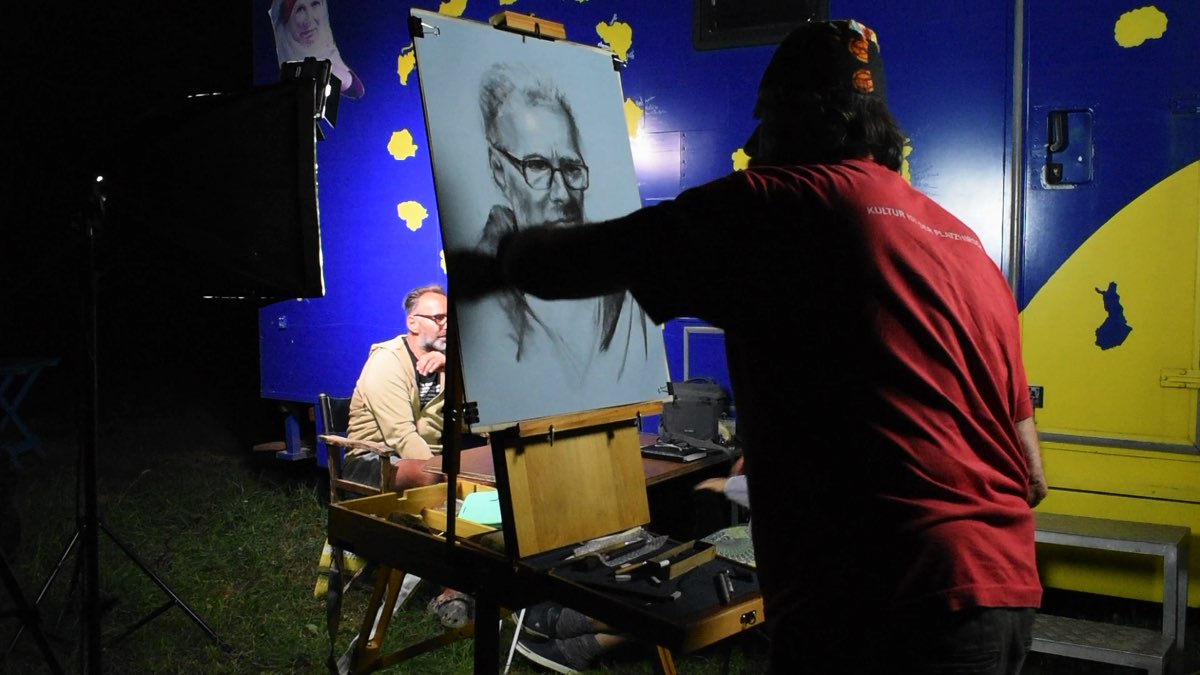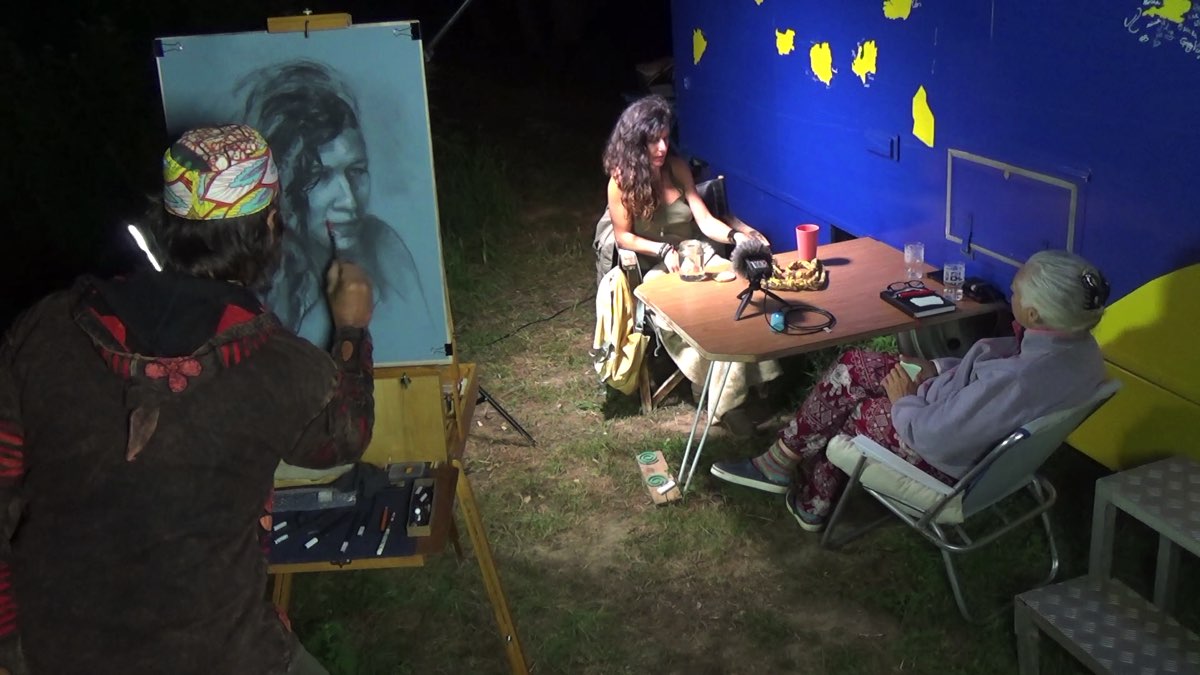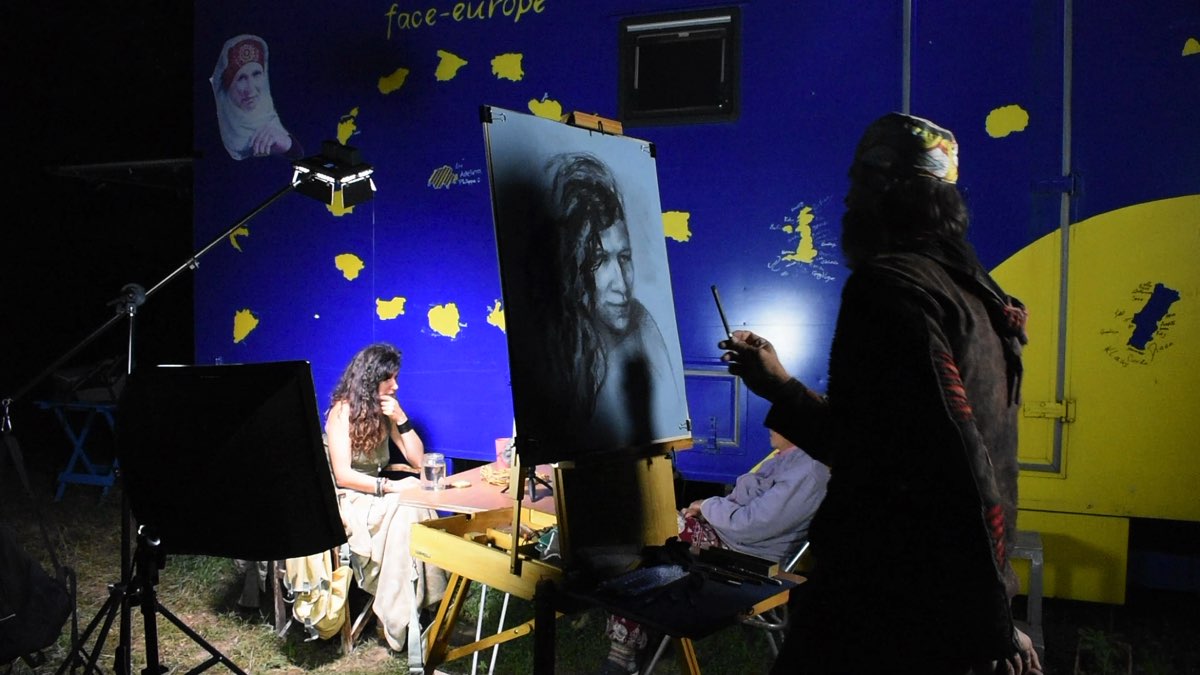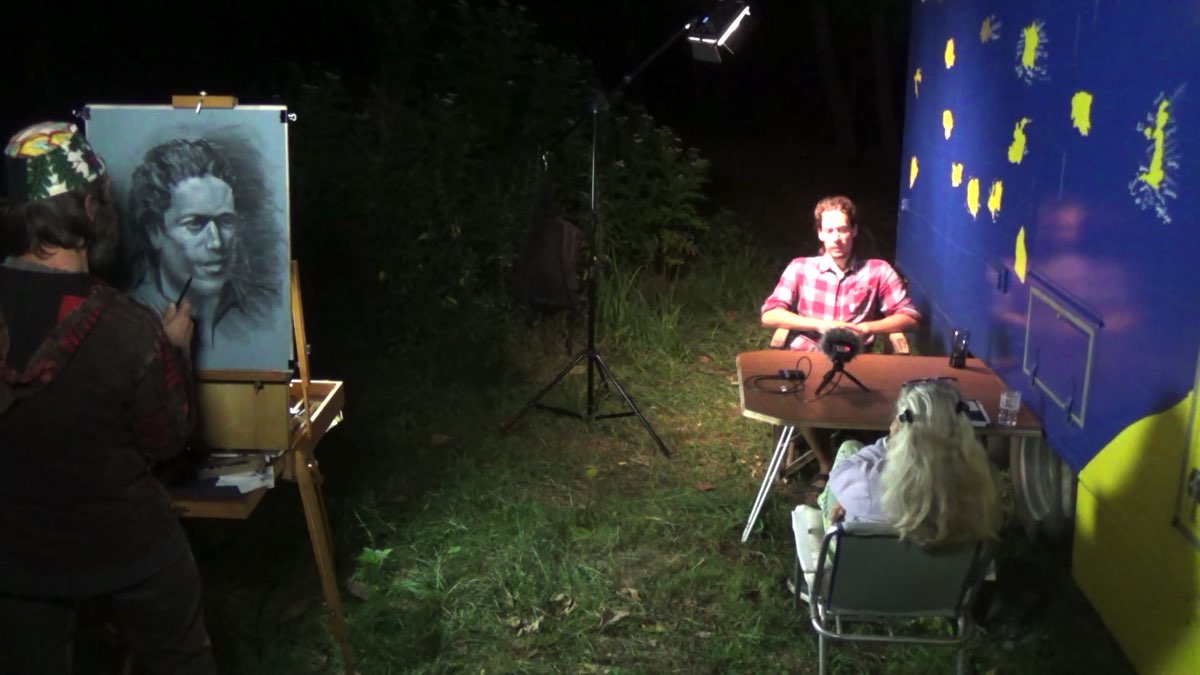 Nun heißt es aber langsam weiter ziehen. Einige Porträts sind noch in der Warteschleife. Das letzte ist dann vorerst am Samstag hier. Die Richtung wie es weiter gehen soll ist klar: Osten. Aber wo genau ist noch unklar. Der Balaton wird wohl irgendwie auf der Strecke liegen. Näheres weiß man erst im Nachhinein. [:en]Blog entry August 3, 2022
After Uli, Petra and the 3 children
had visited us at the adventure lake on Monday and enjoyed a relaxing day at the pool, they went home to Nemessandorhaza.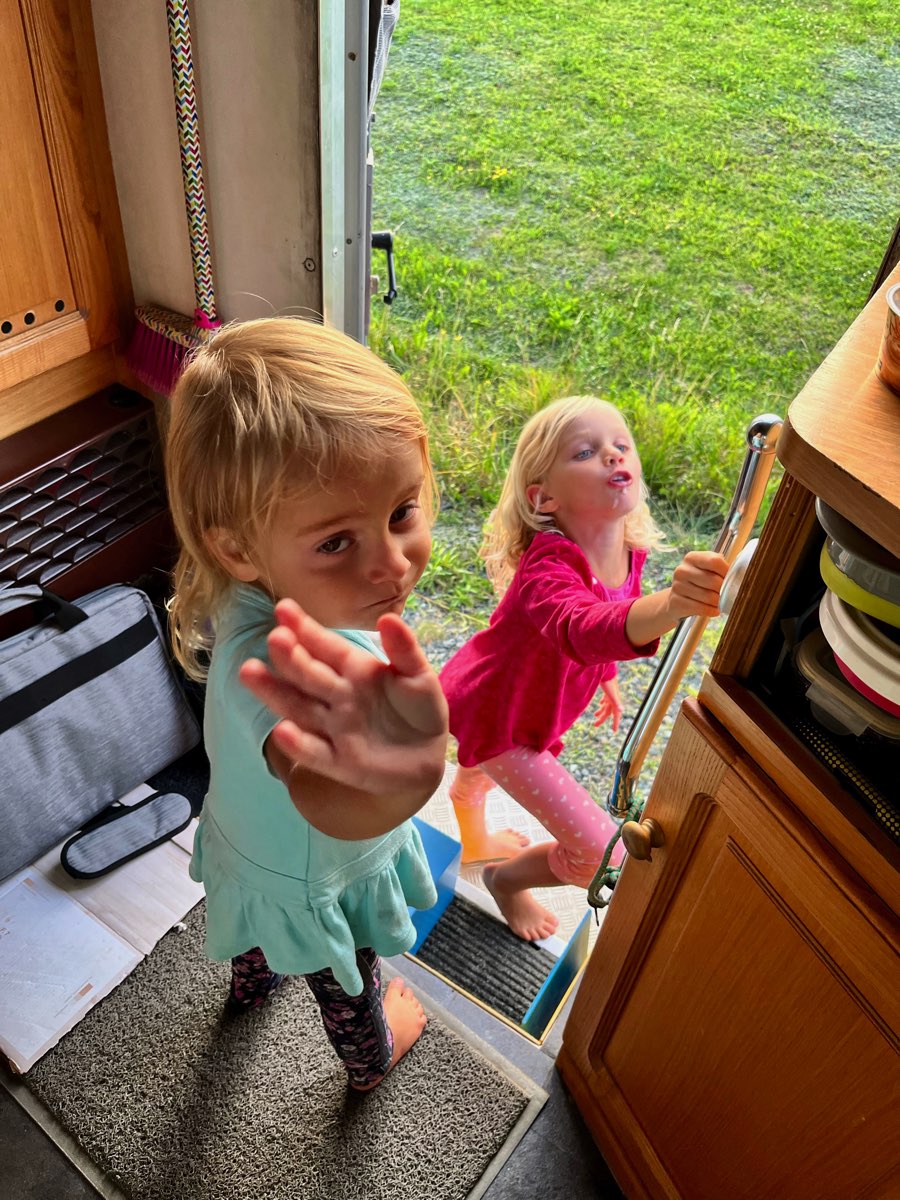 But we stayed another night and crossed the border into Hungary on Tuesday, 19 July 2020, without any sign of a border station.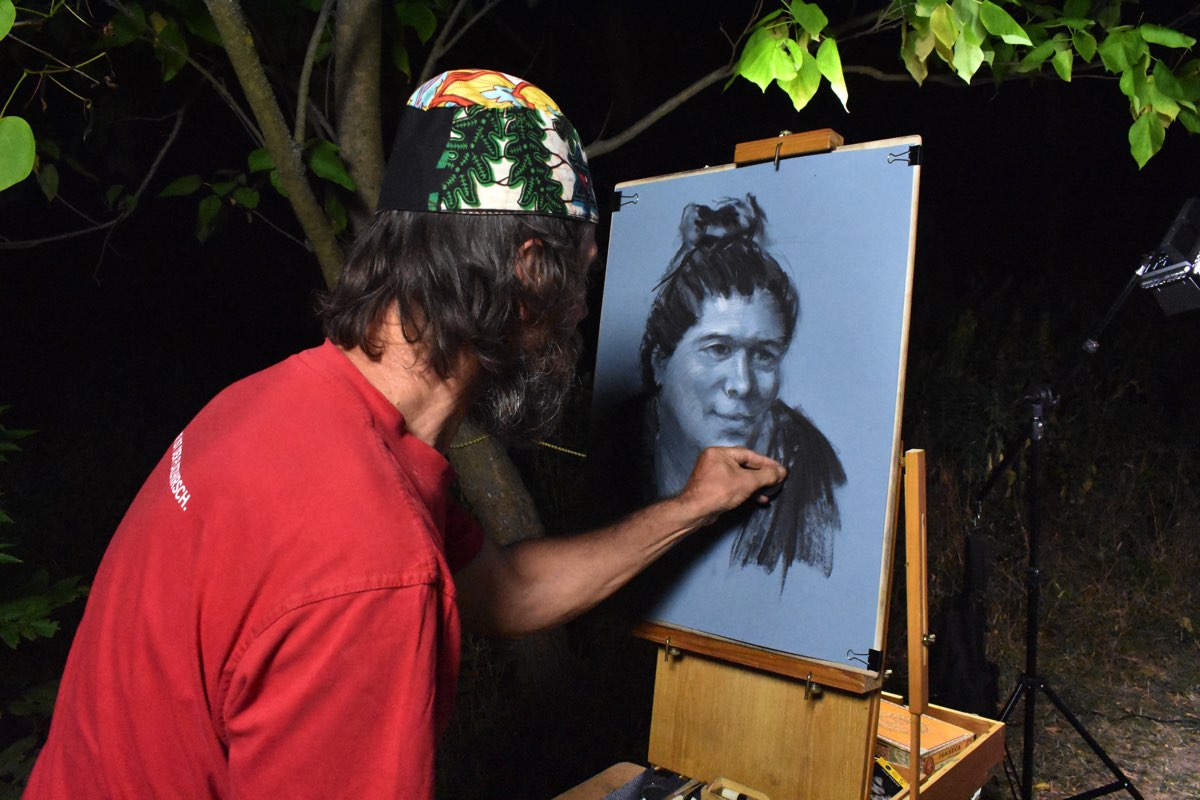 Then it was blow by blow with portraits, birthdays, invitations and many great conversations until late at night. 
A child's birthday at the lake, the big party for Thomas' (the founder of this settlement) 60th birthday, Luna's and Verena's birthday and then Elin's and my birthday yesterday.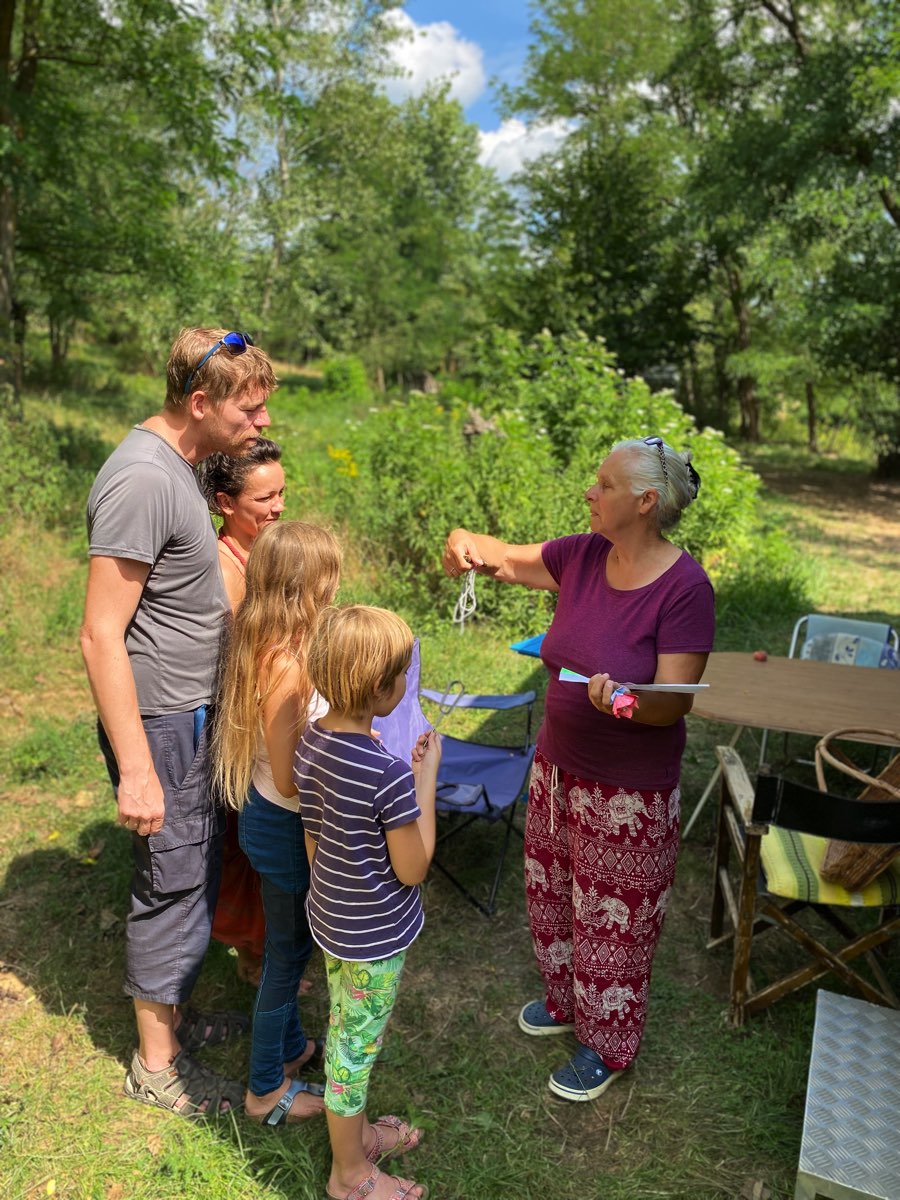 Our Berlin friends Ingo and Verena even took time off from their holiday at Lake Balaton to spend a few days together with us. The fact that Verena could be celebrated on the same day as Luna was an added bonus. The giant soap bubbles I had given her were quickly blown away. But it had obviously been fun.
Mariza, an acquaintance from Heiligenbrunn even visited us twice these days, she liked it so much here.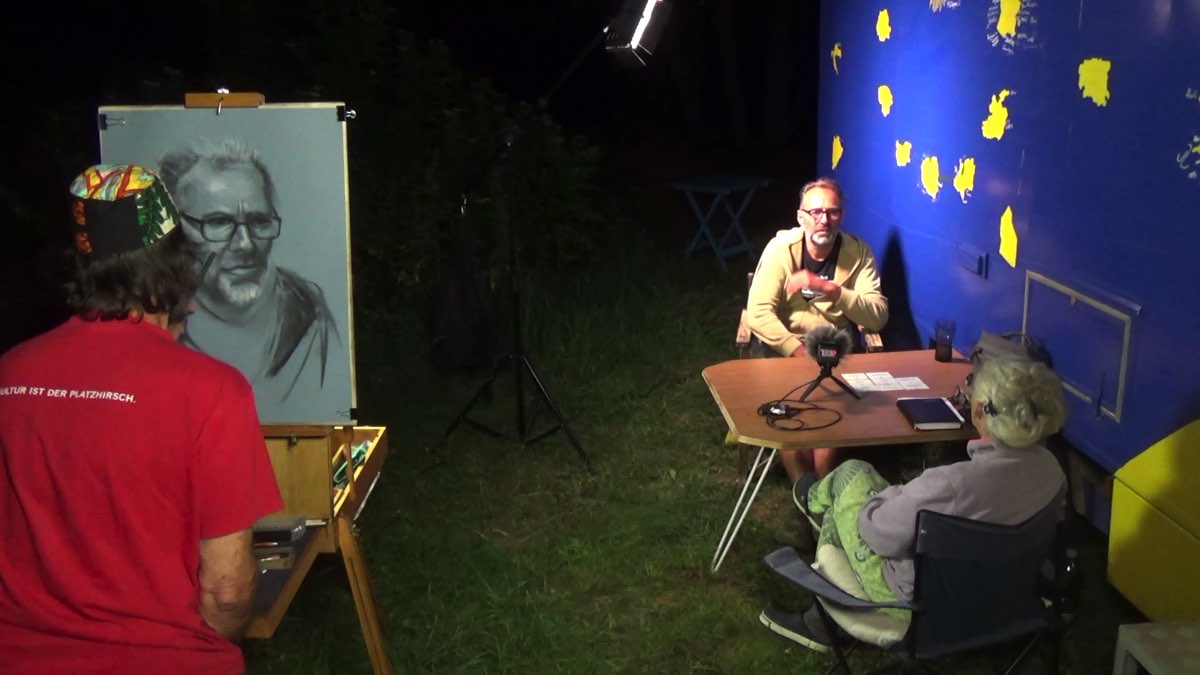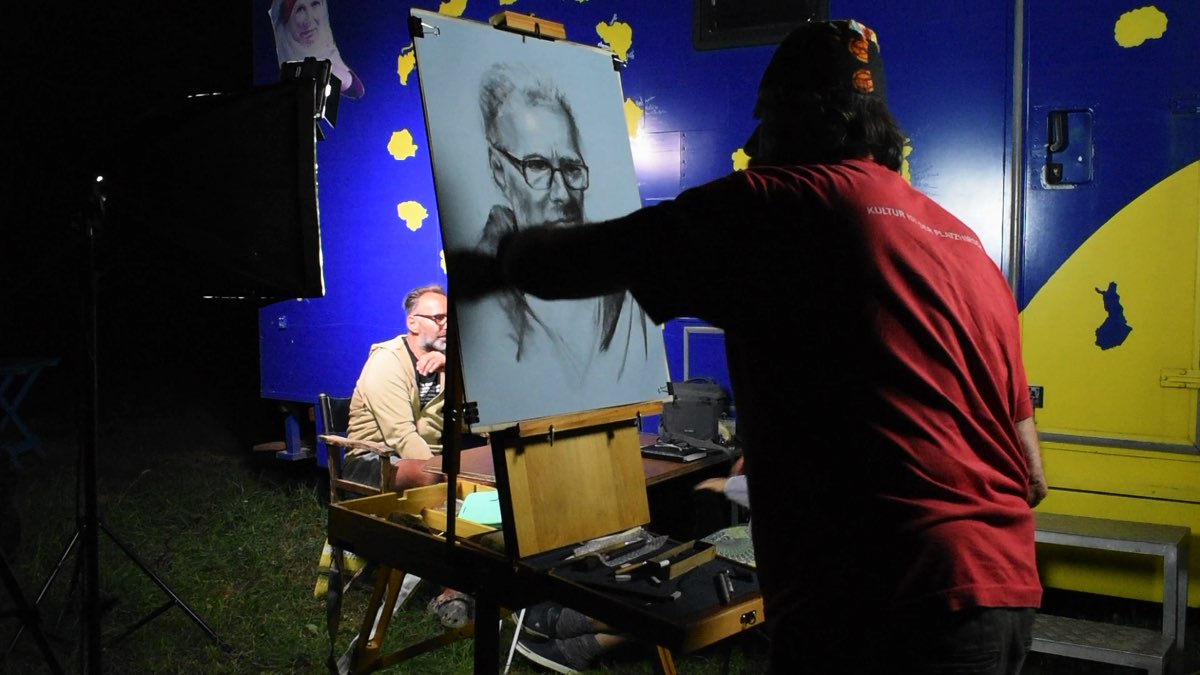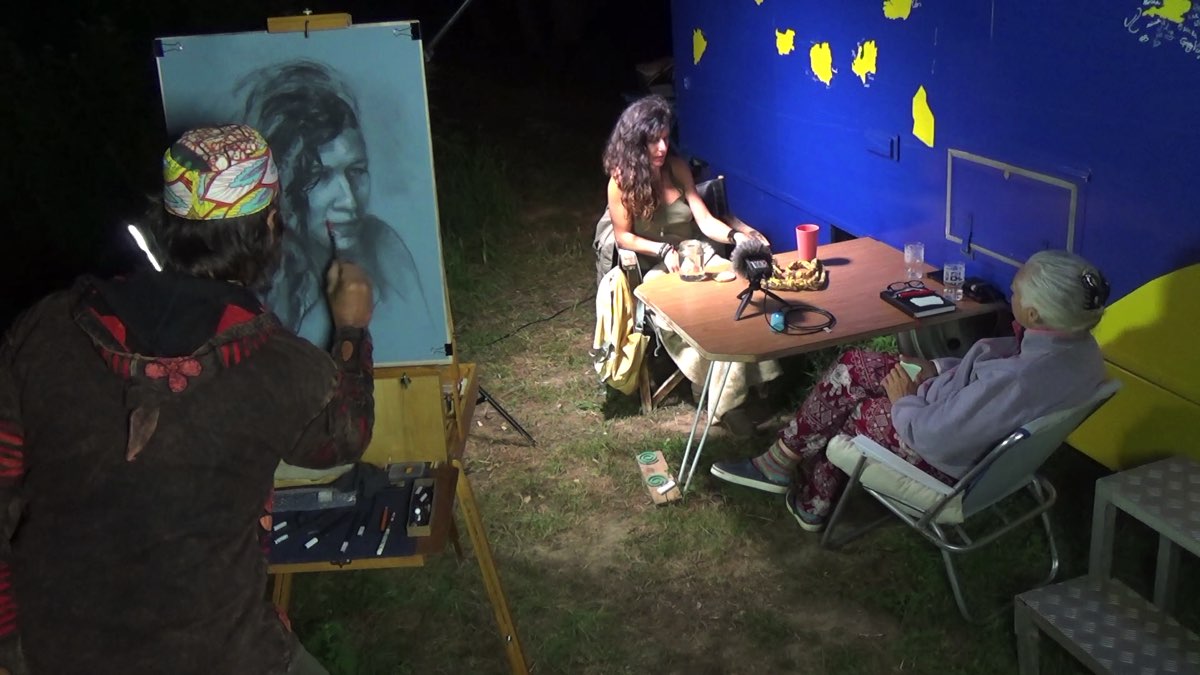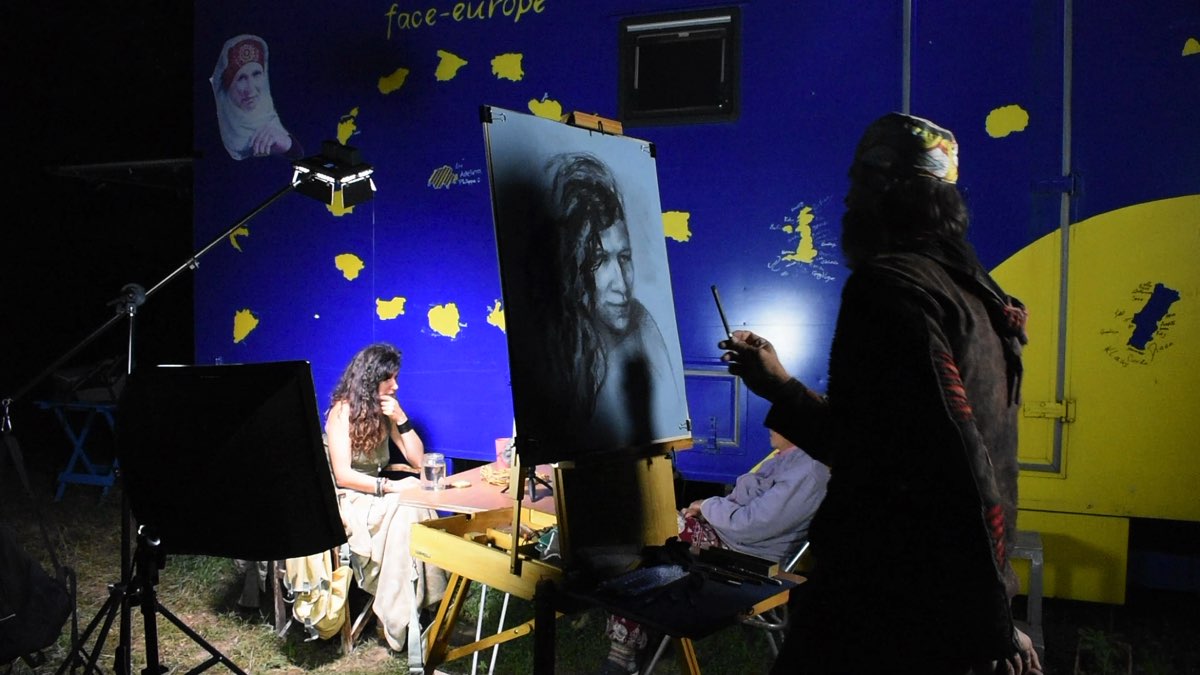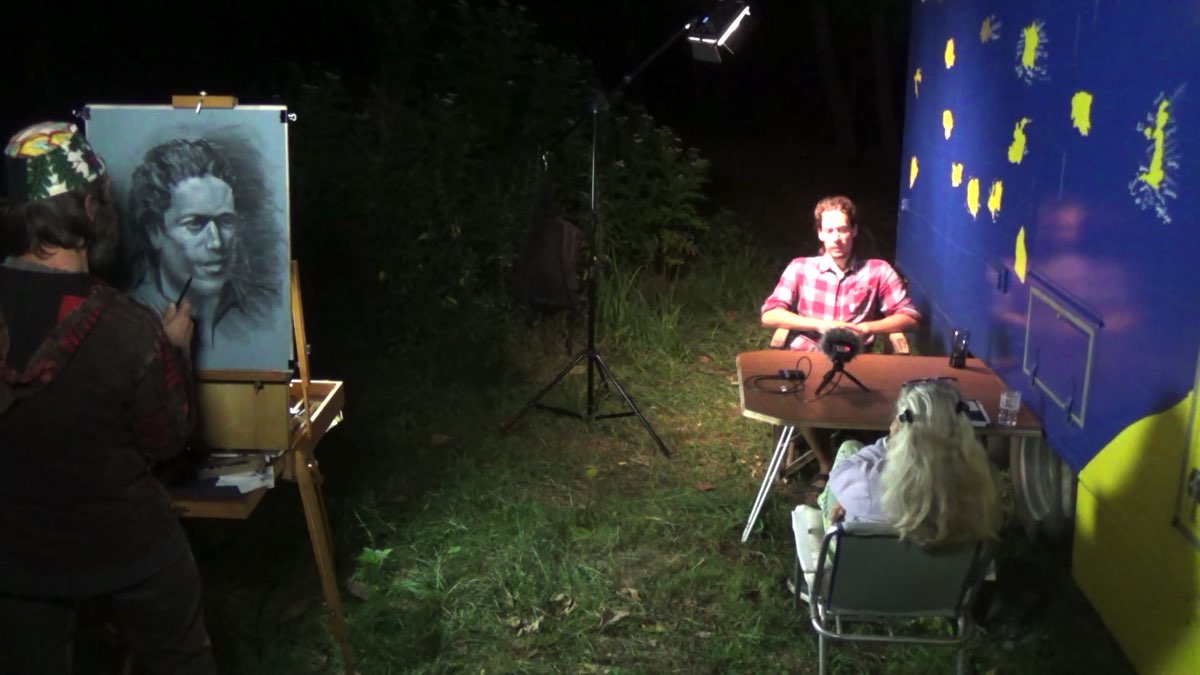 But now it is time to move on. Some portraits are still on hold. The last one will be here on Saturday. The direction is clear: east. But where exactly is still unclear. Lake Balaton will probably be on the way somehow. More details will only be known afterwards. [:]