Blog entry 30 August 2022
What constitutes a home? It is the place where you feel at home, where you like to come come back.
This feeling overcomes us again and again on our journey. When we have stayed in a place for a longer time and then come back after some time and it feels like coming home, then it is like a kind of a homeland. 
It's a good feeling and we are on the best way to build up such a piece of homeland here in Romania. 
When we crossed the Hungarian-Romanian border – which was very unspectacular and accompanied by a friendly border official who greeted us in German – we looked for a nature park to spend the night. The energy was excellent. Parking was free and a few other motorhomes came and went.
Unfortunately we didn't catch our English neighbours Sadie and Pete on photo, but we spent all the more fun evenings with them. Hopefully we will meet them again on our trip. 
Our bike and scooter took us to the town of Arad. It is only 1.5 km away from the park.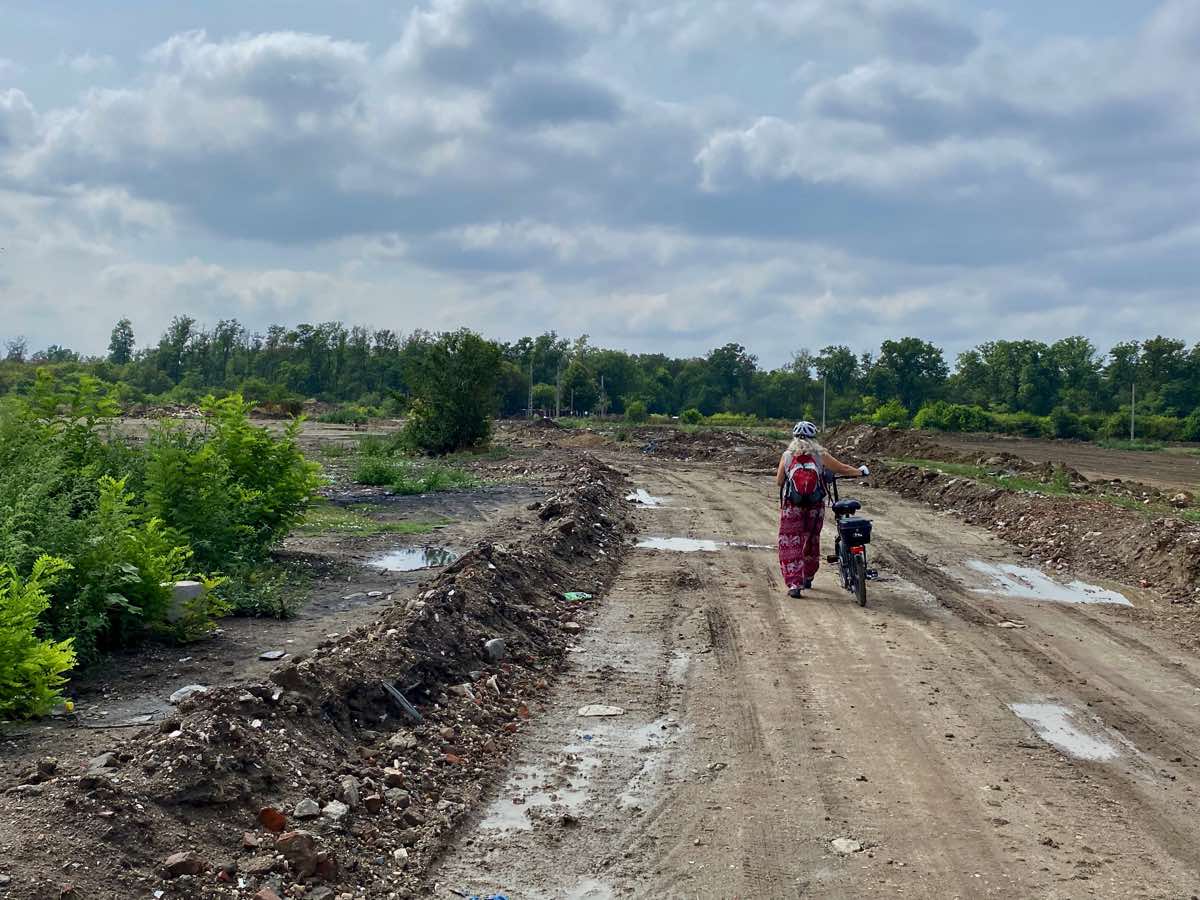 My cautious approach to the "Parcul Natural Lunca Mureșului" resulted in the first Face Europe portrait with Gabi, the biologist of the resort.
Gabi is extremely kind and patient. He invited us on a 3-hour canoe trip on the Mureș and a beaver observation. In absolute silence, we enjoyed the tranquil trip on the river.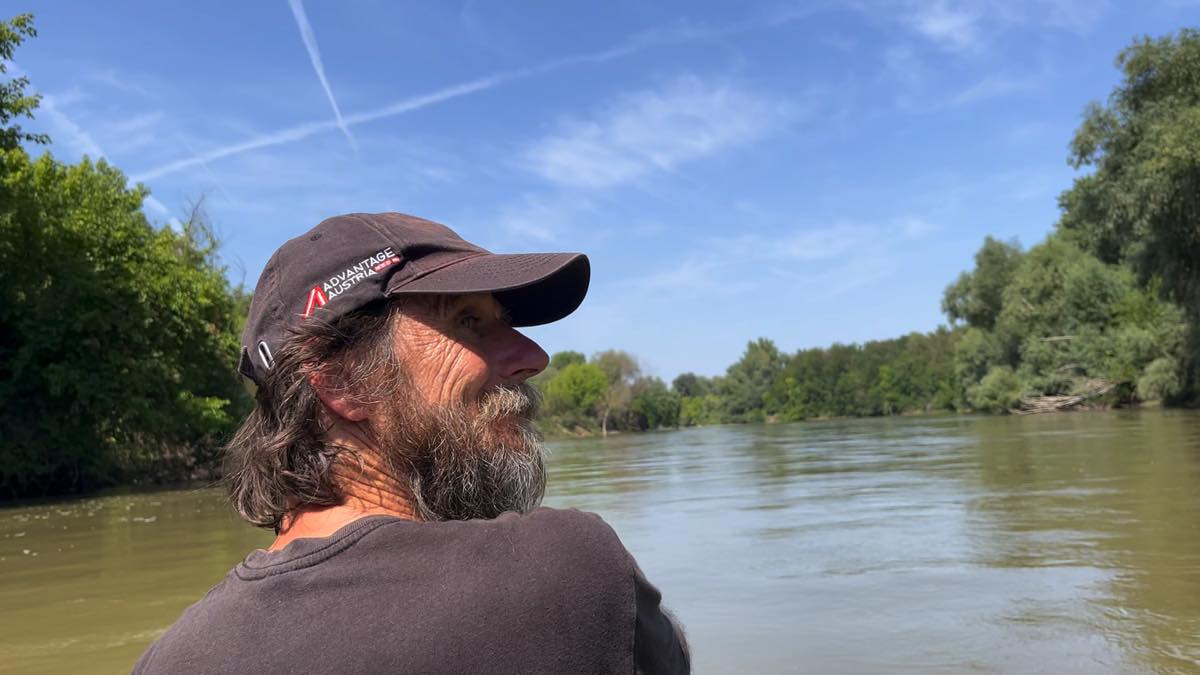 Gabi himself is enthusiastic about our Big Fredi and is planning his next holiday with a motorhome, caravan or roof tent on his four-wheel drive car. 
We spent a week in Hungary under overcast skies and in the shade near the nature park, which our new battery then showed. So we set off on a 1 km Drive to the next inn, whose car park was fully in the sun.
There we immediately made a nice acquaintance with Anita and Gregor and their two sons Florian and David. Both Anita and Gregor emigrated from Poland to Germany as children and now live in Munich.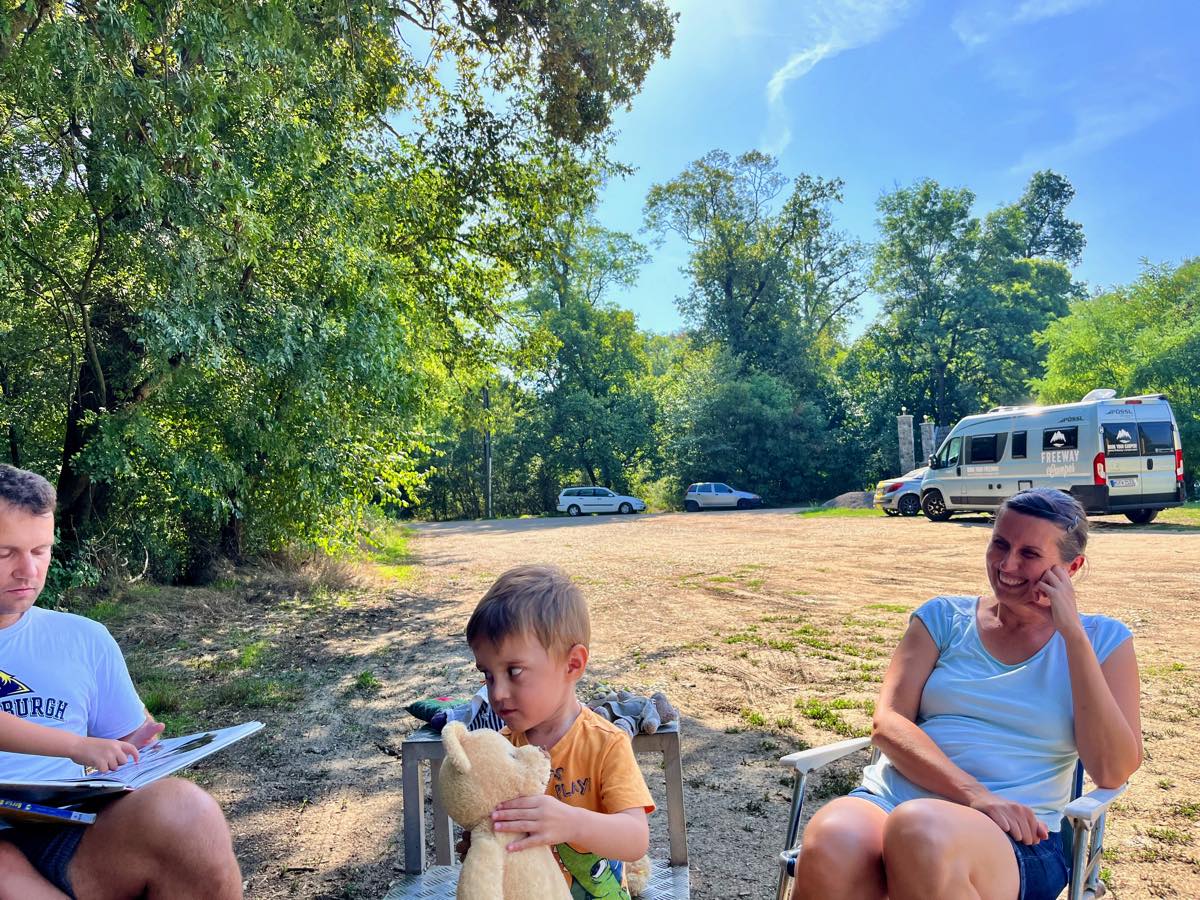 They are passing through on their way to a birthday party somewhere in the mountains and have borrowed a camper for this purpose. The two boys enjoyed the camper so much that their parents are thinking of converting a car into a camper themselves. 
We refuelled Big Fredi with energy all day in the sun and decided to spend the night in the car park as well. We shouldn't have done that. At 2am 6 young people turned up and parked just in front of us, even though the space was huge and empty. They were talking loudly, had the music on their radio at full volume and were obviously out for conflict. Wilfried jumped into the cab and reversed out. No problems! Not with us. Good thing we knew where we were going: Back to the car park we had been occupying for a whole week. 
But now it was a hit and miss affair. The head of the nature park, Fulvio, showed up and organised the TV and radio. He is going to be portrayed today and I think it will be easier to find people to join Face Europe from now on.