Blog entry 6 September 2022
We sit and wait.
There are promises and then cancellations again. And so it happens that despite television, radio and newspaper articles, we were only able to portrait one other person.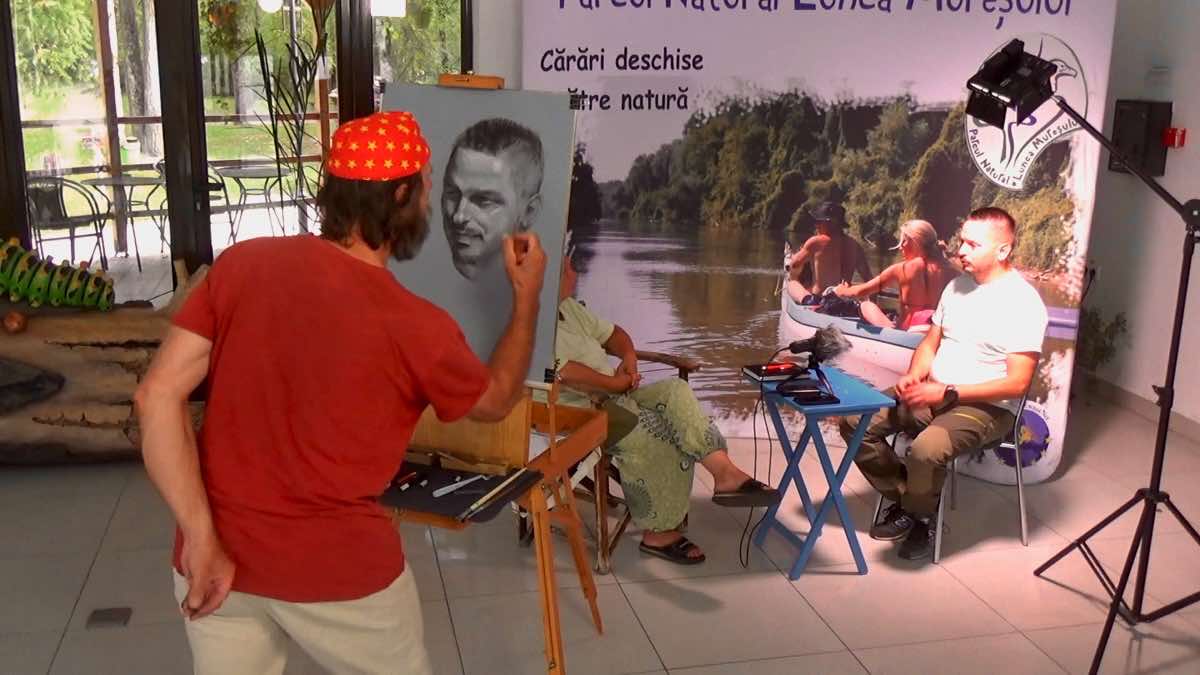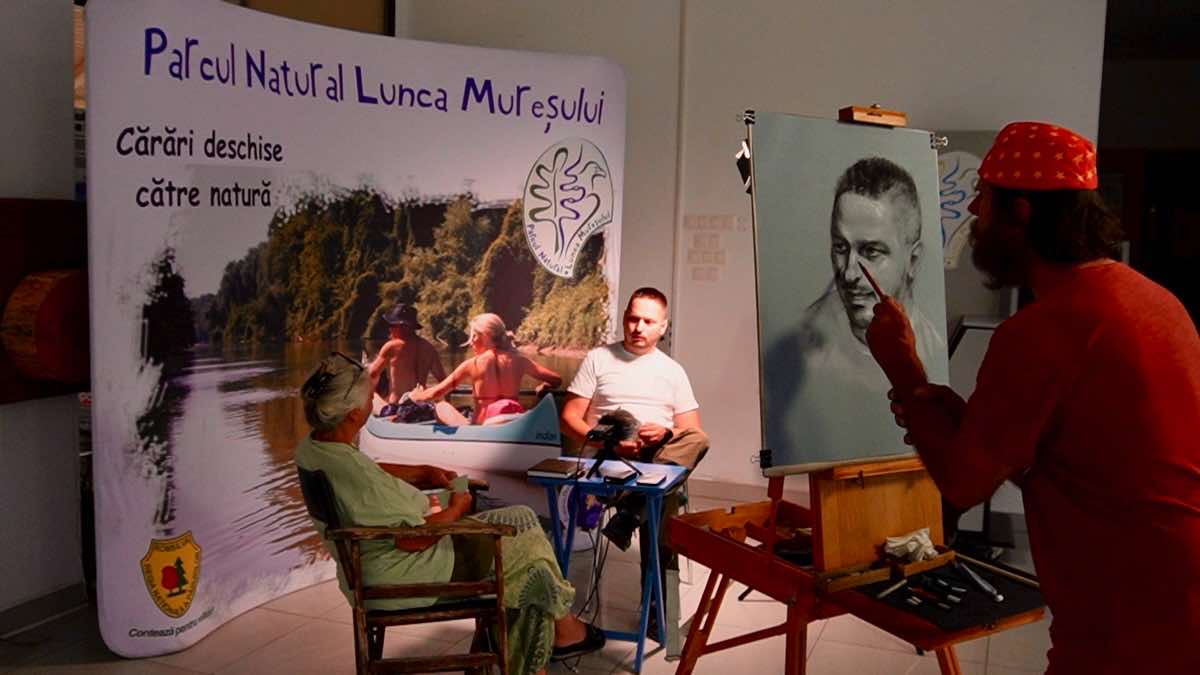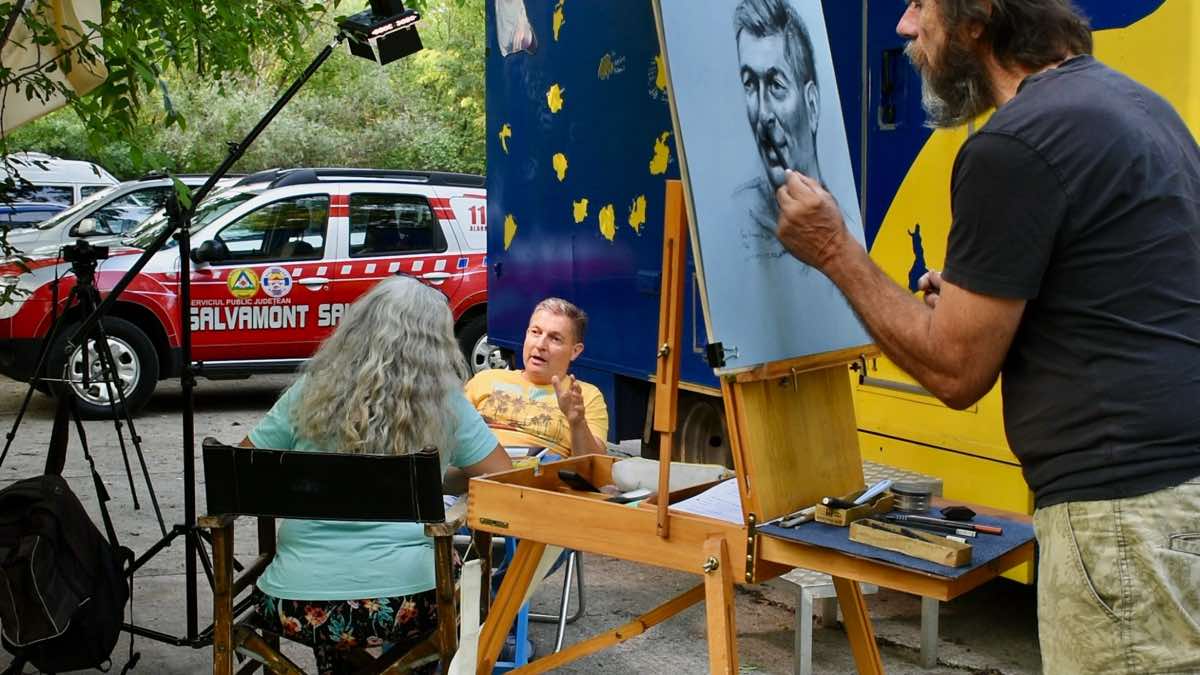 A dear friend of Gabi's, Cornelius, visited us and told us about his life as a vet in northern Germany and showed us the so-called 3rd island. A partly morbid place with decaying little houses, interrupted again and again by new buildings.
Left over from the communist era, when it really was an island that could only be reached via a pontoon bridge. Now they have built a road from the other side and interrupted the course of the river.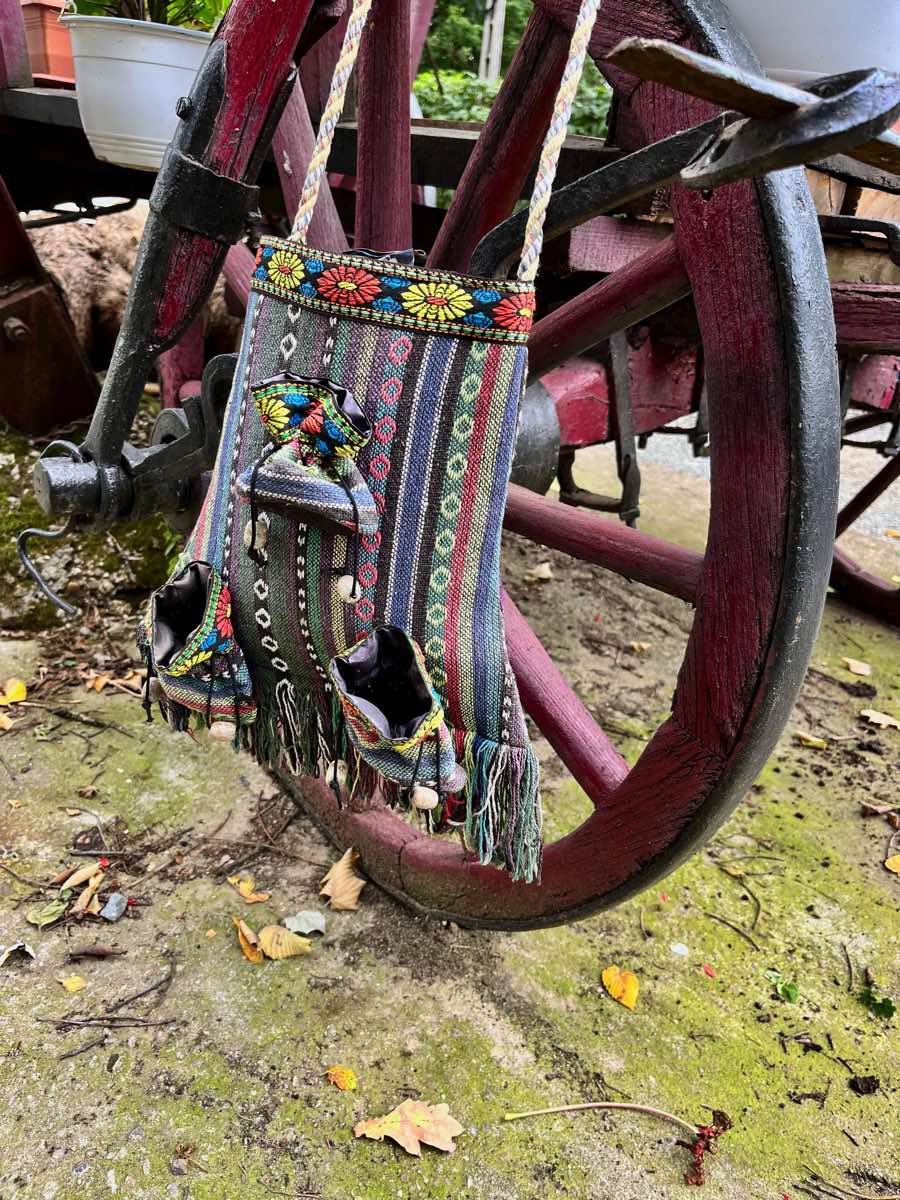 The third week at the same place began on Sunday with a walk through the floodplain of the Mieresch and ended in the restaurant at the lake where we had stood exactly one week before.
We had trout with polenta and cabbage salad as our main course, followed by papanași. It was delicious.
Michel, who served us, initially agreed to do a portrait today, but then unfortunately cancelled because of her sick grandmother. 
Waiting, only to be disappointed, can sometimes be very boring. Something else, like going for a bike ride, is not possible because the appointment was scheduled for the afternoon and after that nothing else can be done.
In the meantime, we have already stalked closer to the visitor centre, the giant heron watching over us.
It is also very interesting to see how the people of Arad use the barbecue facilities. Large quantities of melanzani and peppers are grilled and taken home for further processing. The smell lingers all day,
The first grill masters show up early in the morning and the last ones leave when it gets dark.
That would be unimaginable in Austria. The only place you can find that is on the Danube Island in Vienna.