Blog entry 7.12.2020
After a short drive to Muscianò-cupparo for a picnic we enjoyed another afternoon by the river in the sunshine before it started to rain and storm during the night.


Wilfried was also able to repair the clogged drain and stow everything away before the rain.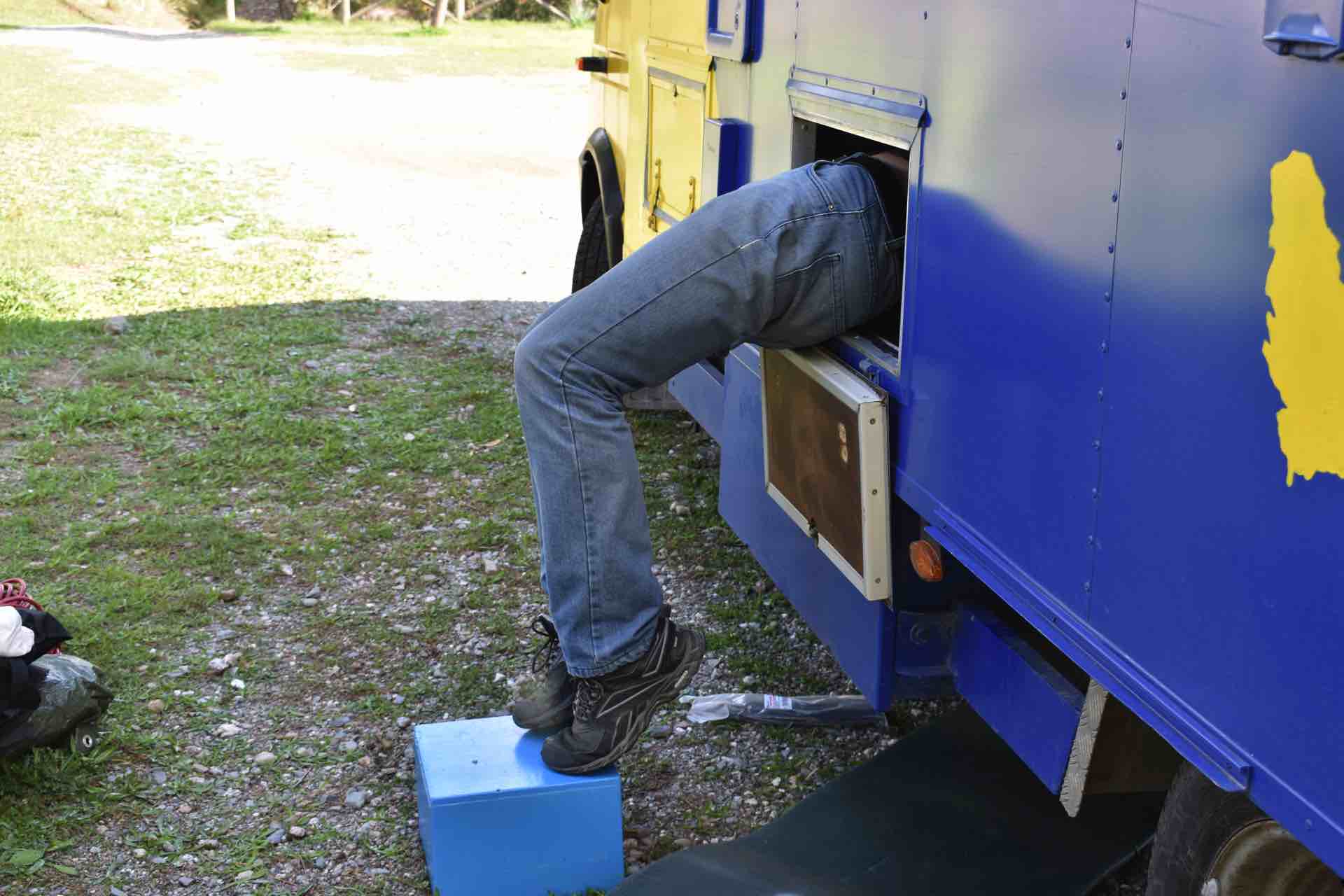 A short walk showed Claudia and me that the area was not so inviting for a longer break after all and Claudia pushed for a camping site where she could relax and take a shower once again.
After in Avola a place with very good recessions was listed in the Park4night app and we had to do the laundry, I at least wanted to have a look at the place. Not really enthusiastic Wilfried drove from the free – but not really inviting – parking place at the sea the last meters behind Claudia to the parking place Oasi Pacaru. 
We immediately liked the winning style of Salvatore, who welcomed us in German. For the time being, we wanted to set up here for one night, mainly for washing clothes. But it quickly became clear that we wanted to stay for a month after all. The infrastructure is perfect. It is a small and familiar parking place for 20 cars, which, due to corona conditions, can only be rented at 50% if people don't come together, like we did. Claudia was allowed to share a large pitch with us. Other campers parked alone in a bay, which is designed for 2 vehicles. We already thought how selfish some people are when they use a parking place for themselves. Then we found out the reason. 
The sanitary facilities are completely new, decently built and top clean. There are hot showers, clean toilets, a washing machine and a tumble dryer as well as marble-bound washbasins for washing dishes. The indoor washbasins are also in marble and can be used for washing clothes. A pool and sauna area are under construction. The rooms are ready, the sauna and whirlpool are not yet built in. And that is the special plus point.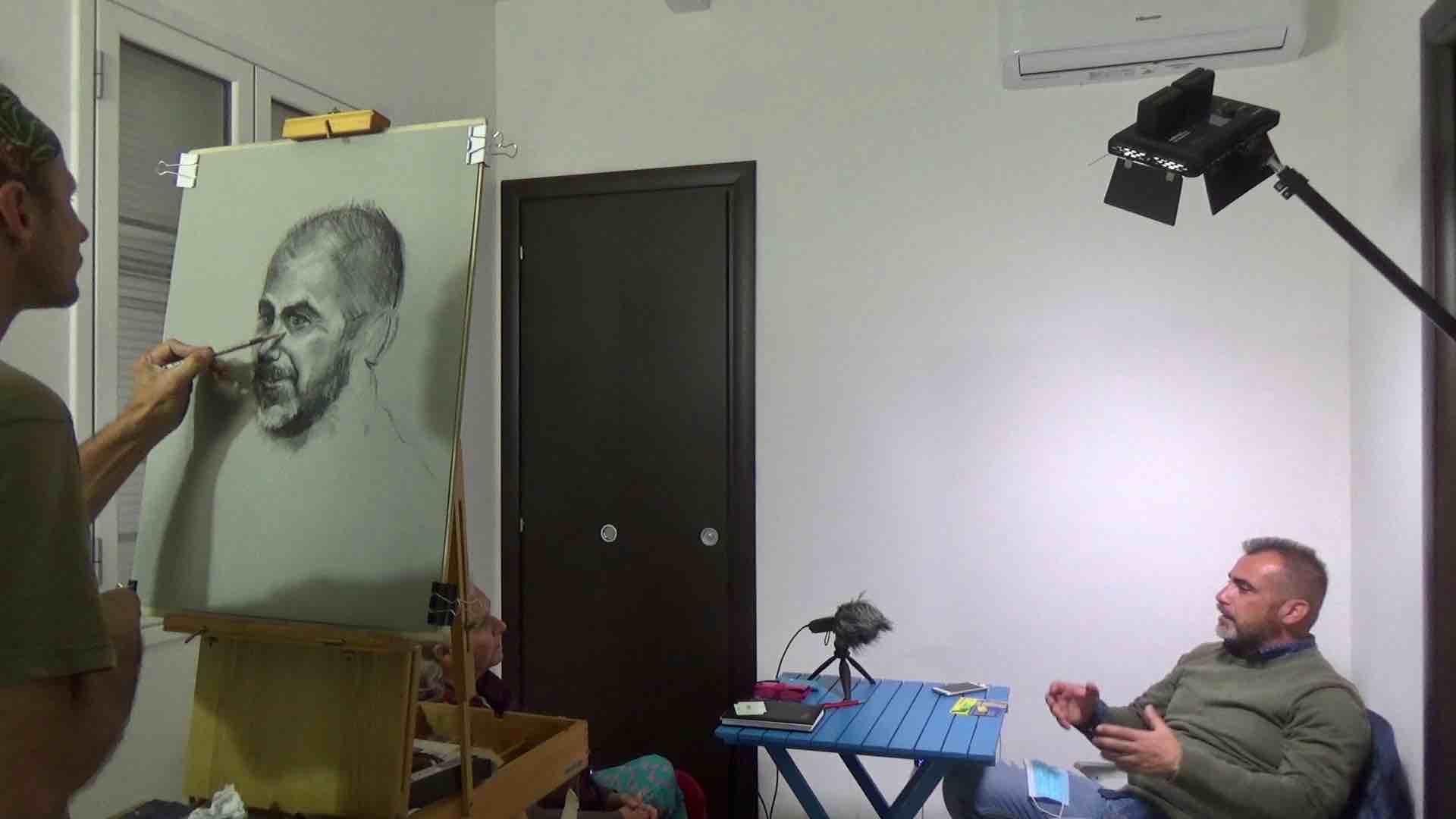 We are allowed to use the empty space for Face Europe, lock up our props there and have already been able to make 2 portraits. Salvatore, the owner of the parking lot was portrayed on Saturday and yesterday Verena from Berlin was our narrator.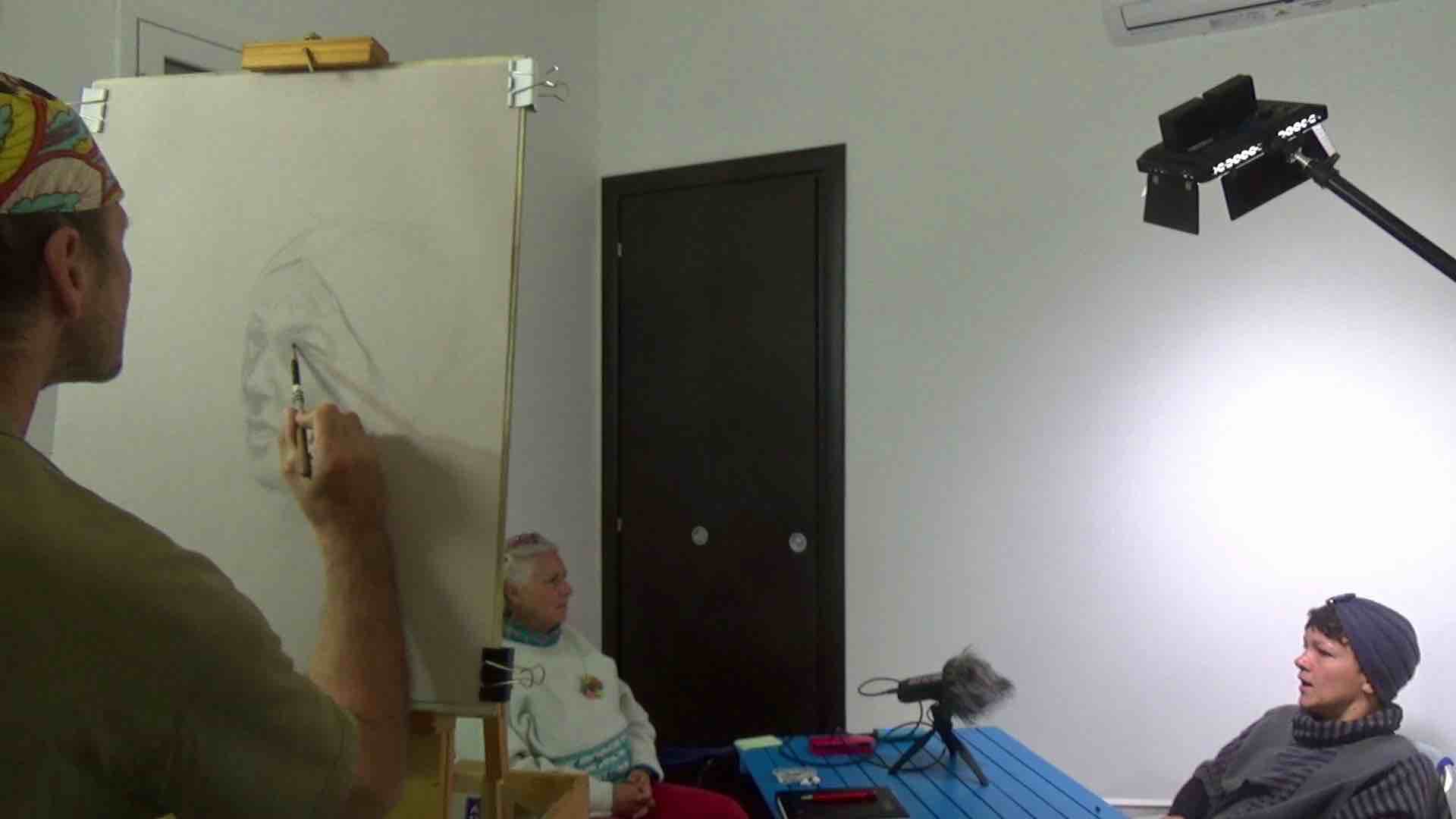 Of course we hope that one or the other Italian will join us. 
The day before yesterday we were joined by Otto and Eva, whom we met on the beach in Portugal in spring. At that time they were still travelling in their station wagon, now they also travel in a motorhome.
They have also booked a month. Our immediate neighbours come from Vorarlberg. They are travelling with their 3.5 year old son and actually want to emigrate to Thailand. But the corona test of their son Lasse has put them off and so they spend the waiting time in warm Sicily – as they don't own a house anymore. Martin, the father is Polish. He works in the home office and has also been given a room in the future sauna to work in. 
Verena left today with her family after her 11 day stay. We were very sorry for the company of the whole family: Verena and Ingo are the parents of 2 daughters 8 and 5 years old. The two girls are very mature and respectful, yet full of imagination and drive. As healthy as one could wish for all the children in the world. 
Verena has also enriched us with a very touching life story. Thank you, dear Verena. Hopefully we will meet again in February on her return journey from Tunisia.
Another advantage of the campsite is the excellent infrastructure. The supermarkets are clustered at a distance of 500 metres and can be easily reached on foot. 
So we feel well looked after here and enjoy our stay. The days are still warm, sometimes windy, but we can expect to cool down even more.
And so we have already sat out the first two Sundays in Advent and Father Christmas here and Christmas will also pass us by.