Blog entry 18.9.2020
Through the Gesäuse and several passes we wound our way over the mountains to St. Veit on the shortest way.
We met Wilfried's younger brother after a phone call before he left for a visit to Kurti, the older brother who is in the hospitals in Villach, to where we also followed him. 
Kurti is in hospital in Villach after an operation in the cervical spine area. Thanks to Corona, only one person is allowed to visit him at a time – and only after prior notification by telephone. Not even in the attached coffee house 2 visitors are allowed to accompany the patient. That's the way it is and everyone plays along. The waiter is very strict with the rules. 
Kurti is still in need of rest and will probably not come home to St. Veit until Monday. There we want to support him and cook for him. 
The first few days we stayed near Villach and enjoyed 2 days of swimming in the Silbersee.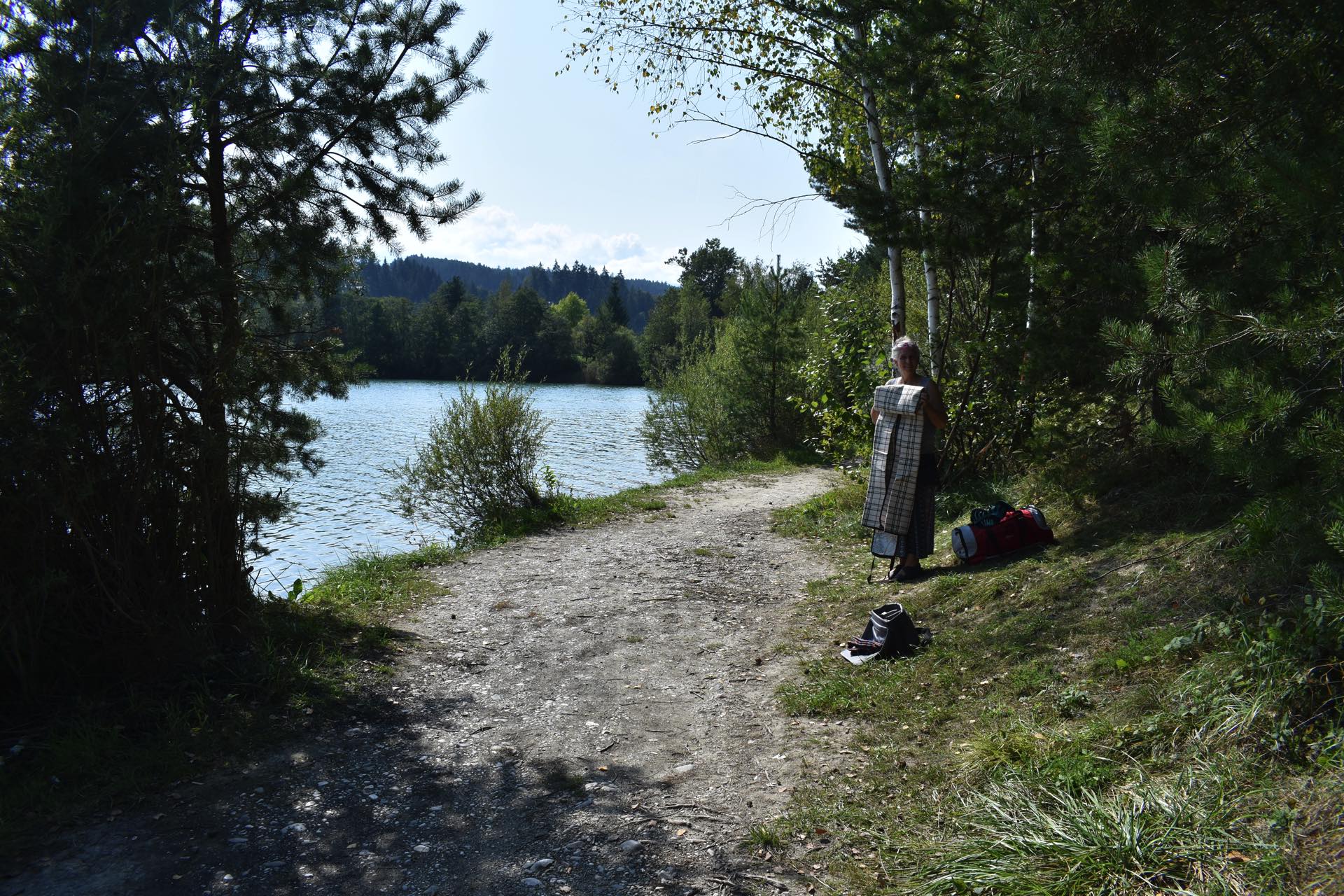 To spend the nights in tourist areas with Big Fredi is not easy though. We were expelled from the car park at the lake by the owner of the inn opposite the car park, because staying overnight outside of campsites is generally prohibited. Also the city administration of Villach confirmed the illegality when I tried to get back up against the innkeeper when I called. He has a parking space for mobile homes for 10€, which we had refused. Made aware of us by my question, he did not spare the trouble to chase us away during the night. 
Somehow such greed makes you lose your desire to stay in Villach. 
Announced on the homepage as a free bathing lake, the reality looks quite different. Especially outside the main season, when you are the only one standing on a huge car park. It is not understandable why a car is allowed to park, but nobody is allowed to spend the night in it. 
How nice it is in other federal states to simply spend the night in quiet places.
In the middle of the week we returned to St. Veit to visit friends. We have missed Robert and Birgit for so long and finally there is a little more time than just passing through. 
 Friendships like these are worth their weight in gold. You see each other after years and can pick up where you left off.