Blog entry 24.12.2020
For the 3rd time now we are not at home in cold Austria for Christmas with Face Europe,
where it is stormy and snowing or foggy grey. For the third time in a row we are lucky enough to enjoy Christmas in the warm sun in a warm country. If it was Spain in 2018, Portugal in 2019, we now have the privilege of spending Christmas in Sicily.
Between lemon grove and meadows on one side and table mountains and sea on the other,
we are nestled here at the campsite in Avola together with nice, relaxed and grateful people who – like us – are aware of the privilege of being here every day.
Since we have been here, there has been one rainy day and otherwise the sun beams down on us as if there could be nothing but sunny days. Since it is supposed to get colder, wetter and cloudier here in January and February, we soak up the sun all the more. The time from 9 a.m. to 2 p.m. allows for T-shirts alone, before and after that the layers of clothing are a bit thicker.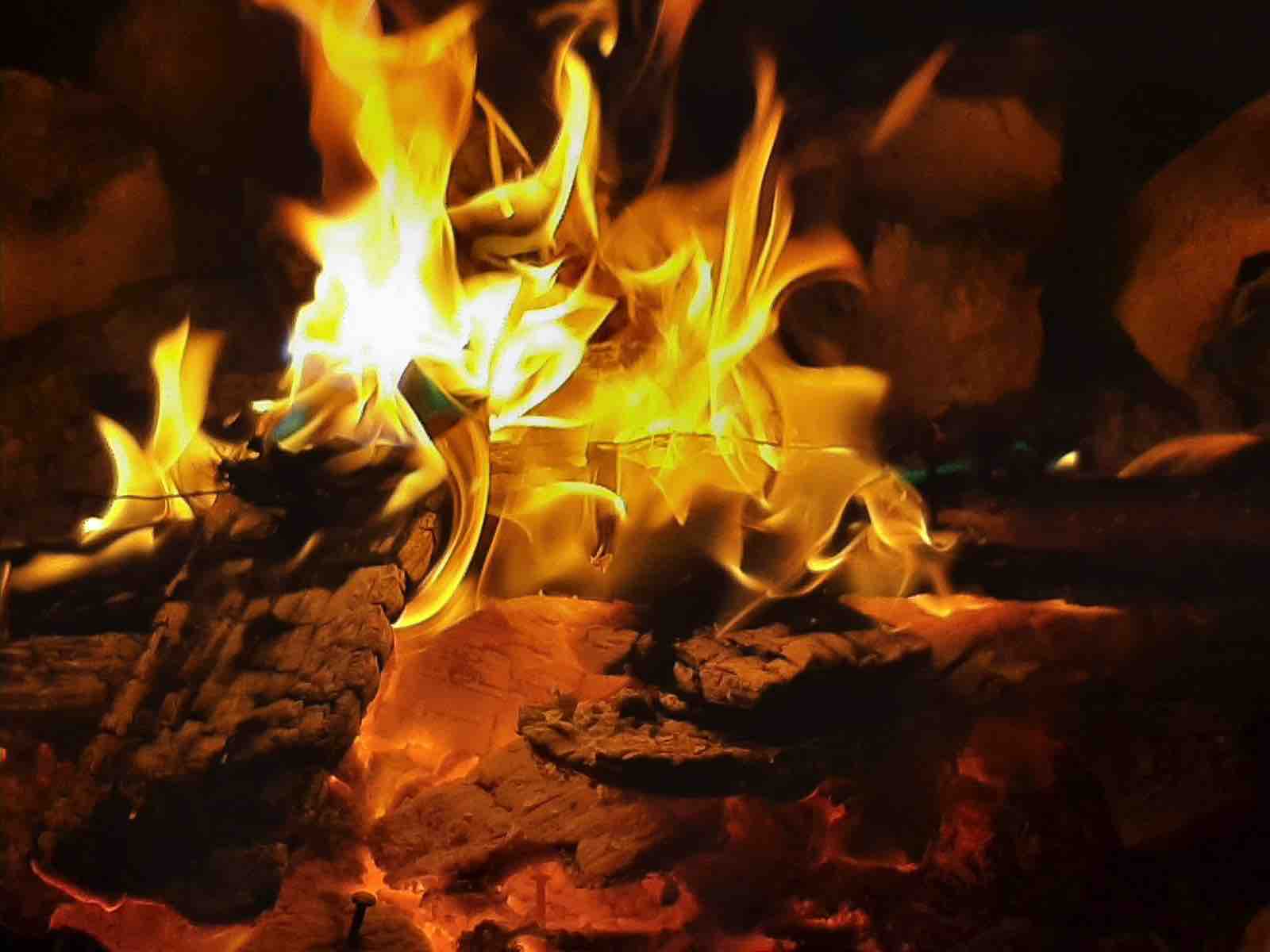 In the evening by the fire, which is gladly lit and taken care of by Ingo and Martin, it is warm and cosy again. The wind in Avola has hardly been noticeable so far. How I suffered from the constant wind in Spain and especially in Portugal. 
Yesterday evening, as darkness fell, we all met here for a joint feast.
Everyone brought home-made food, mulled wine warmed from the inside what might have been too little from the outside. Yet it was an exceptionally mild and windless evening and night. At midnight we were the last to leave the fire.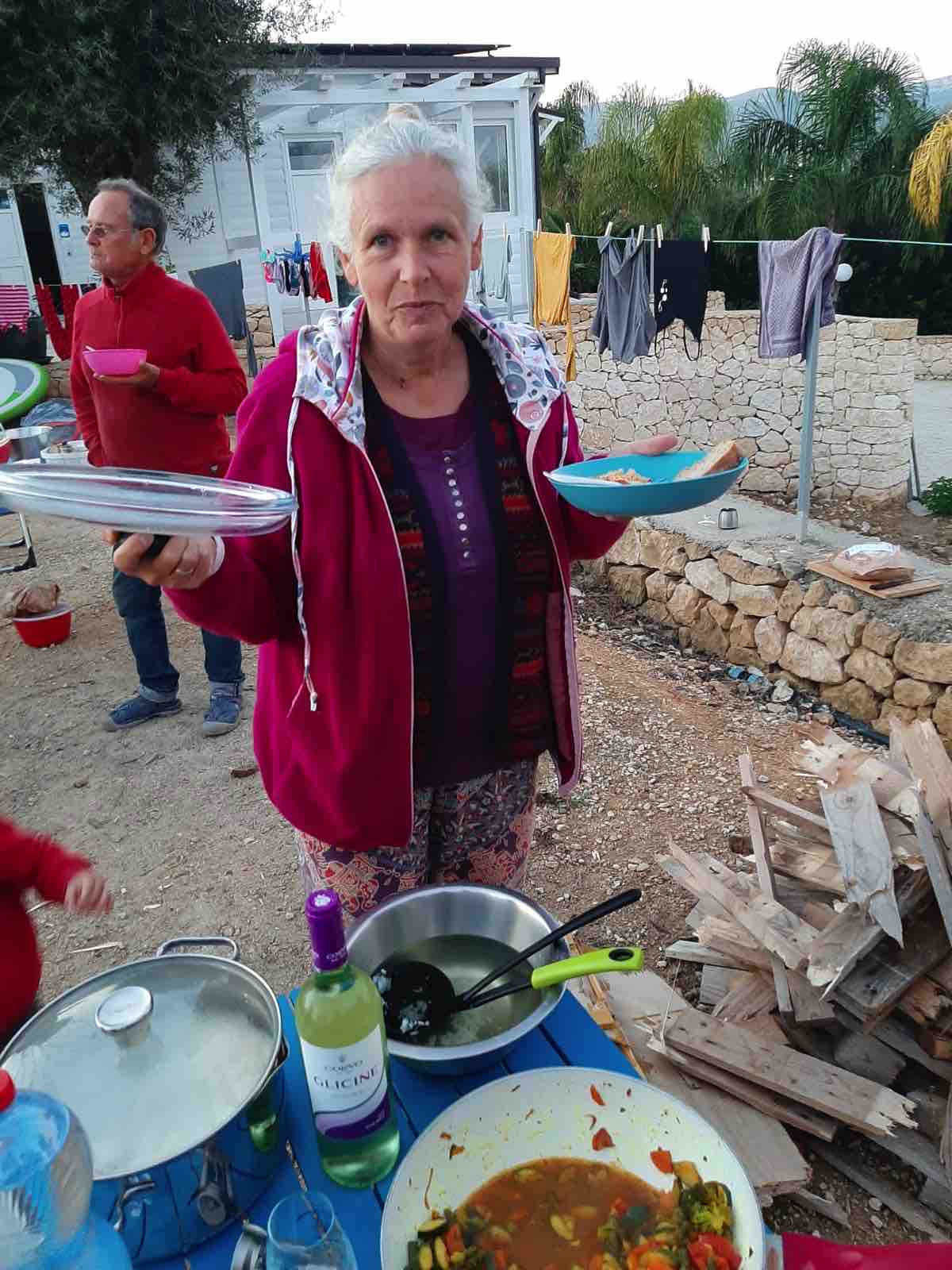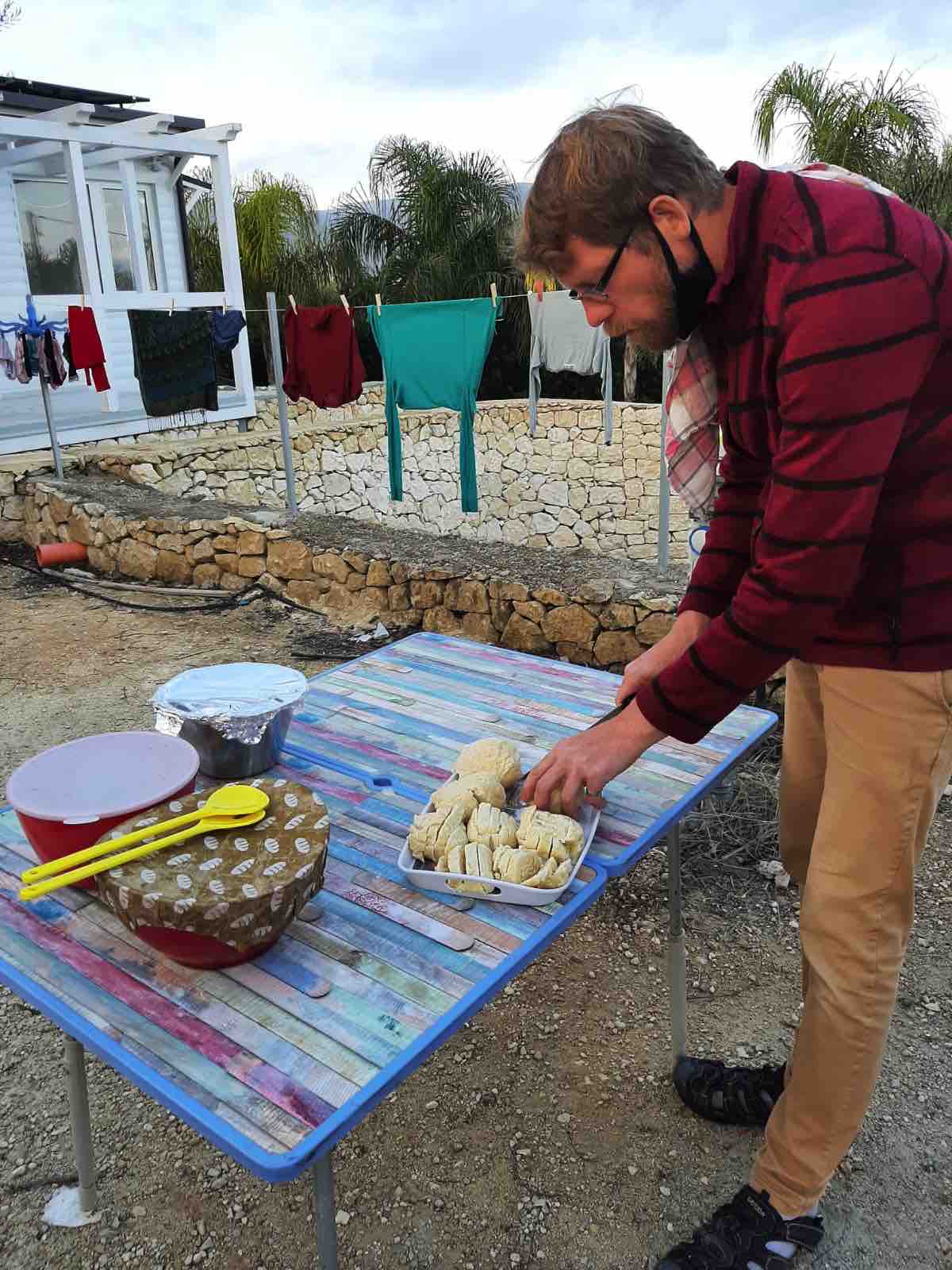 After that it was "lockdown". In Italy, there is a strict curfew from 24-27 December and from 30 December to 3 January. On 28 and 29 December, the curfews are relaxed again to "take a deep breath". Many helicopters, planes and even drones flew over our heads yesterday. 
Salvo, the pitch owner was not very fond of our party and asked us to strictly observe the 1 metre distance rule. In order not to cause him any inconvenience, we moved our chairs apart.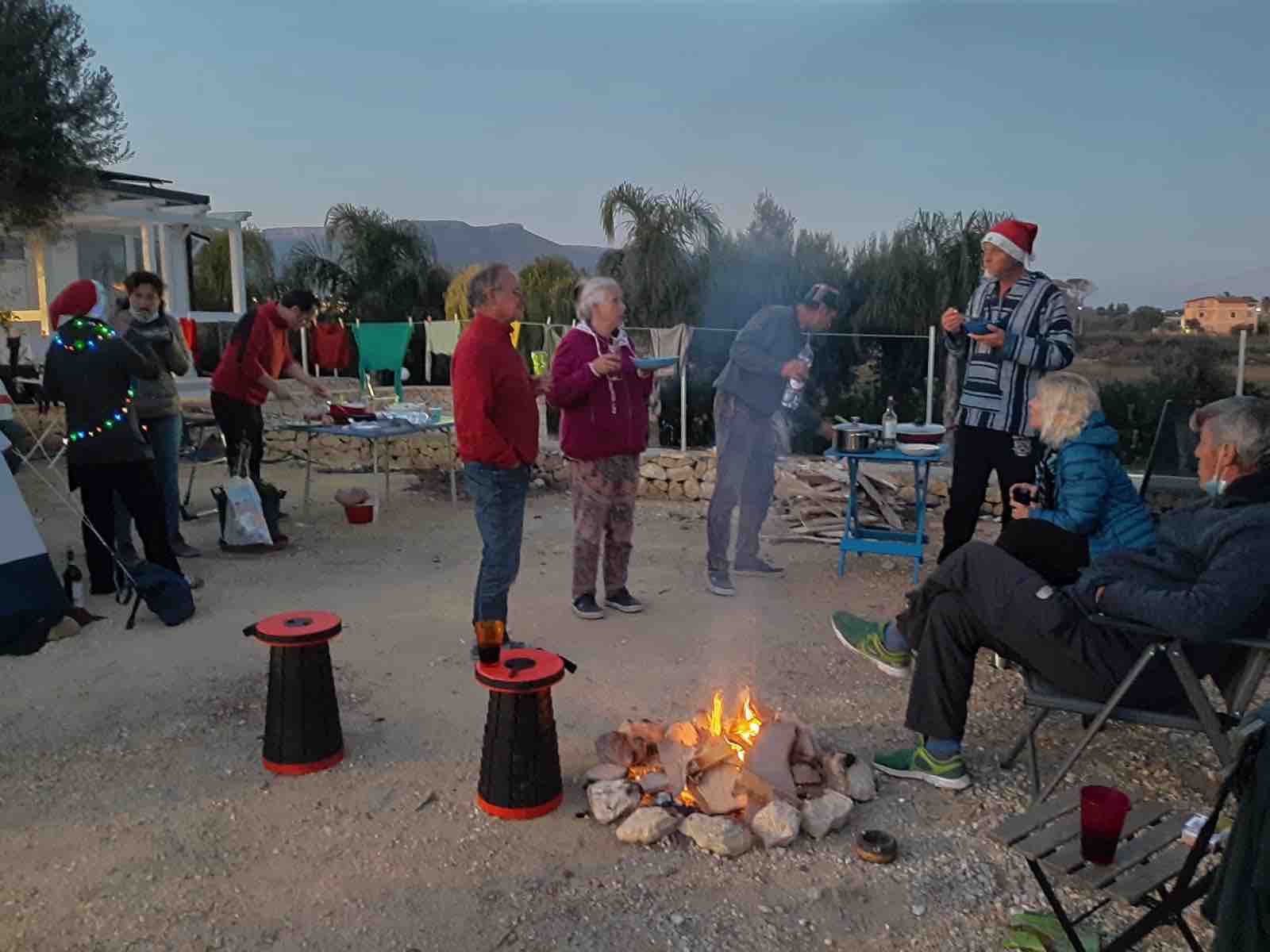 Late in the evening we were joined by another camper with a young family: Katja and Bozi (originally Bulgarian) with their four-year-old Alvin came in from Hamburg.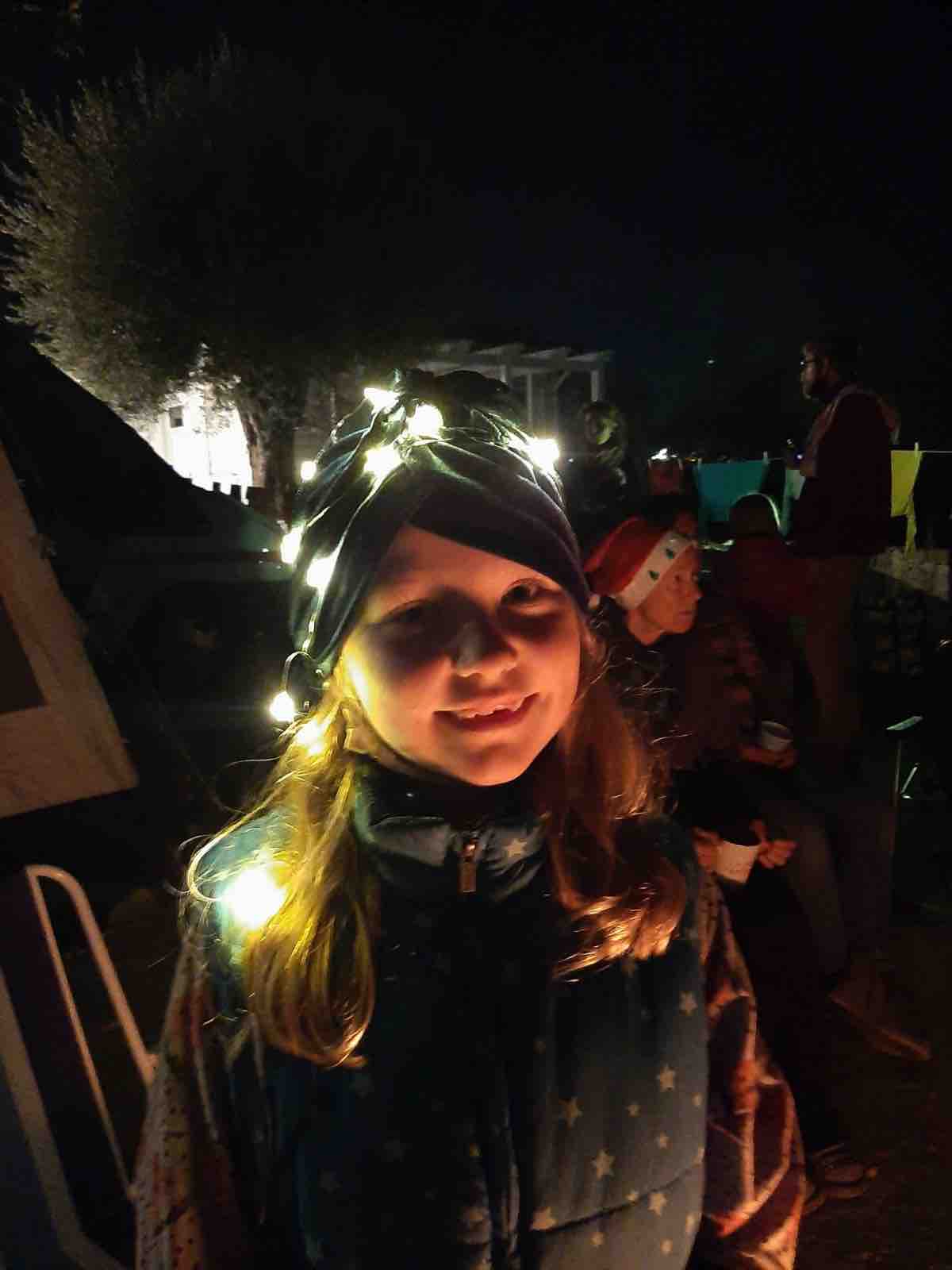 They were immediately warmly welcomed by the group, especially as they had a negative PCR test. They had to have this test done when they entered Sicily. 
As has been the case since the beginning of the pandemic, the theoretical curfew and the practical implementation are very far apart. There is a wide range between fear and recklessness and a wide variety of approaches. We have not yet been outside the campsite today, those who have been out shopping, swimming or cycling have had no problems with the police. This is reported several times from the lockdown in the spring. Apparently the fines were very strict between 400 and 1,000 €. 
To avoid such problems, we just stay at the campsite for a few days. Otherwise we wouldn't have to go out every day. You can plan your shopping trips well. At home, we don't have the opportunity to go shopping on public holidays either. And you can go for a walk on all other days, too. It doesn't have to be when it's forbidden.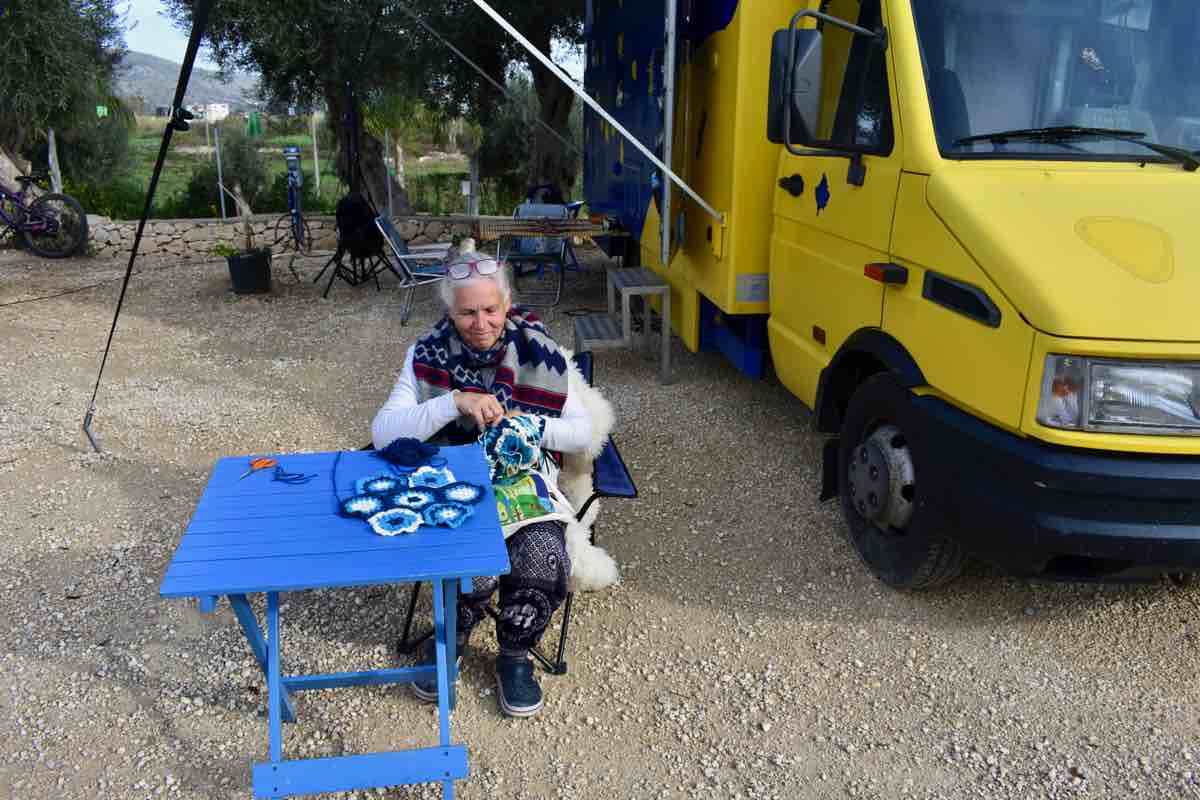 I've also started a new project that keeps me pretty busy besides my daily Italian study sessions: I've been infected by the blanket crochet virus. Lots of little hexagons are made into a blanket. Many hours of work result in a hexagonal fluffy blanket.
We wish you all a peaceful and happy Christmas season. May you spend it as you wish. 
To all people who are not as well off as we are, we wish that they will soon be better off and have a good life as well.