[:de]Blogeintrag 16.12.2020
Verena, Ingo und die beiden Mädels Serafina und Matthilde sind zurückgekehrt.
Sie haben den Plan, mit der Fähre nach Tunesien zu reisen aufgegeben. Es hätte zu viele coronabedingte Restriktionen gegeben, die sie sich nicht antun wollten. Und so haben sie sich entschlossen nach einer Rundreise um Sizilien doch wieder zu uns zurück zu kommen. Die Mädels wieseln also wieder am ganzen Platz herum, Mathilda bandelt mit allen an und auch Lasse hat wieder Spielgefährten. Dabei ist der arme Kerl heute Nacht krank geworden. Die letzten Backenzähne wollen heraus und quälen ihn mit Fieber. Ja, so ist das mit Kindern. Es ist immer aufregend und spannend.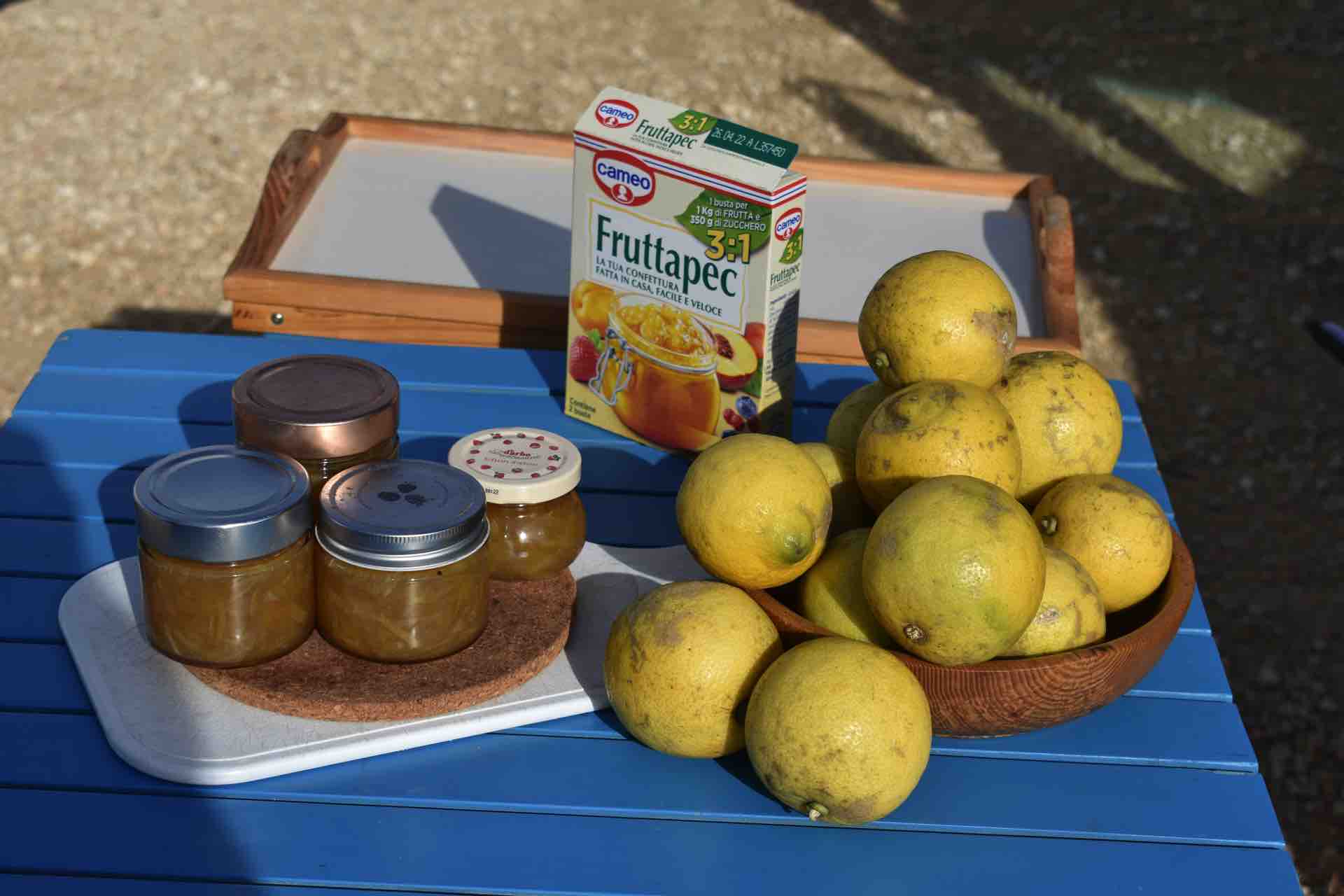 Heute haben Verena und ich unter tatkräftiger Mithilfe der Mädels Zitronenmarmelade und Zitronensirup eingekocht.


Lecker! Der ganze Platz hat köstlich nach Zitronen geduftet und der Sirup mit Mineralwasser aufgegossen erinnert an Sprite oder Keli Zitron.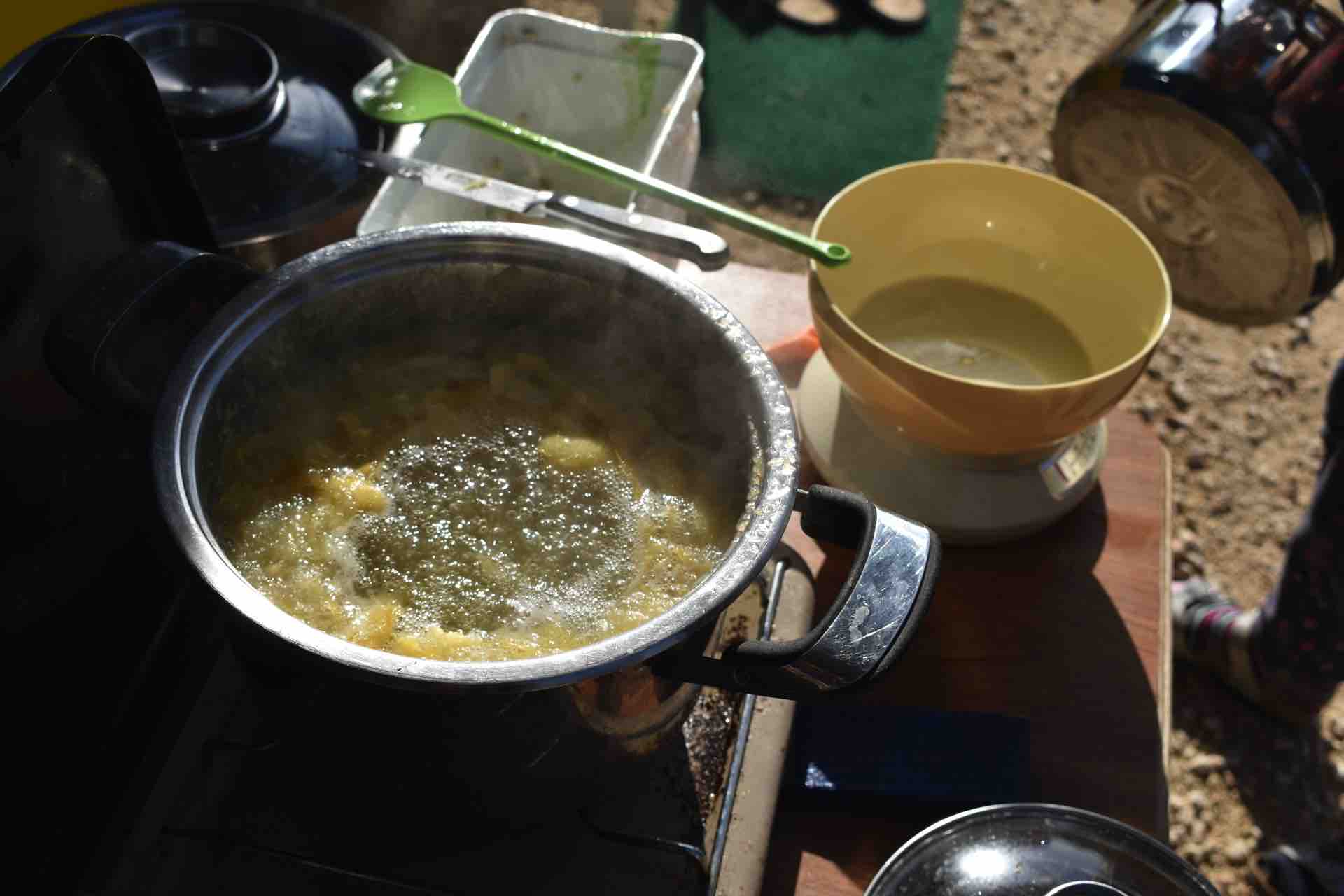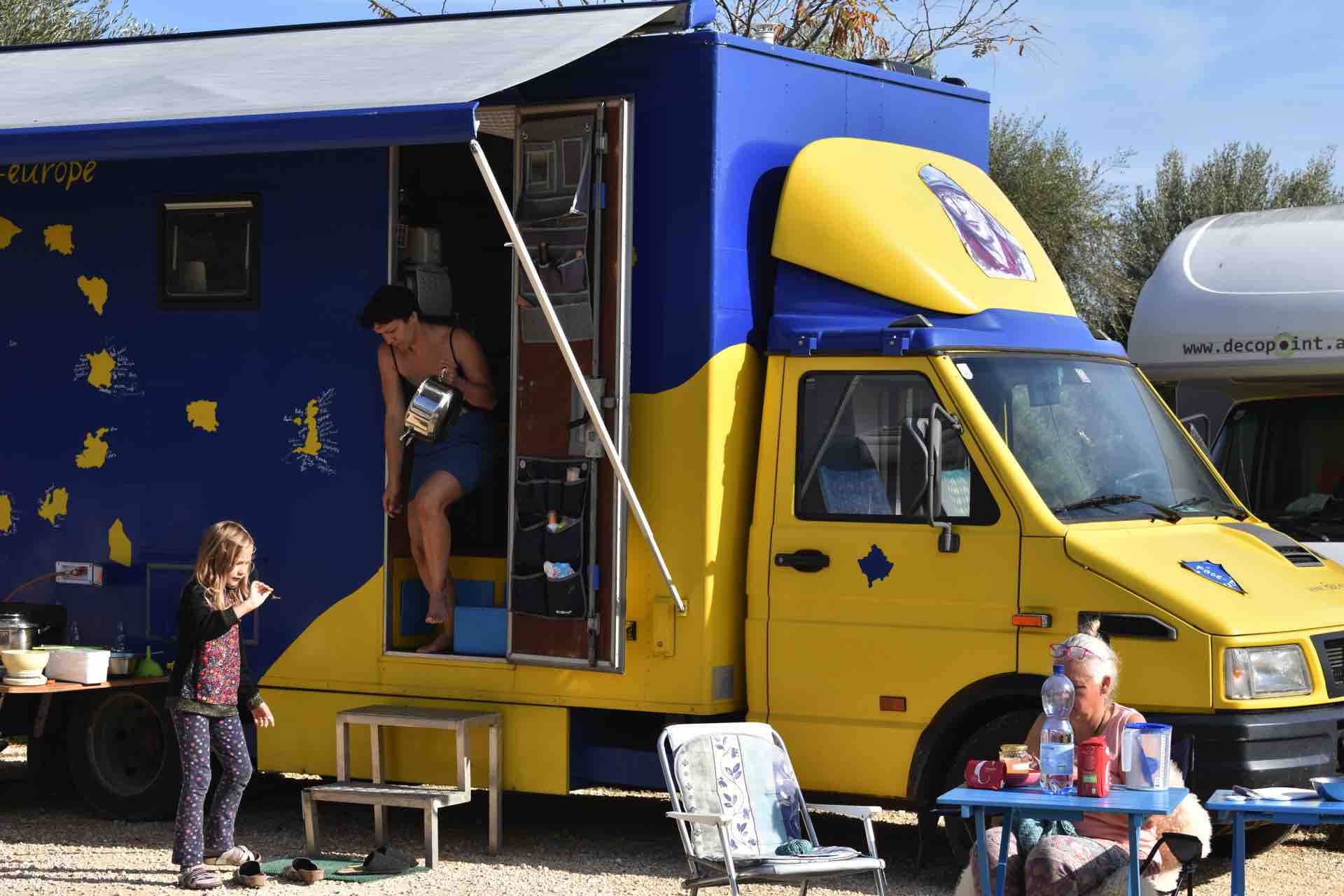 So ist das Trinken wieder etwas attraktiver geworden. Immer nur Tee oder Wasser wird mit der Zeit eben langweilig.

Morgen verabschieden wir Josef und Christiane. Sie wollen zurück nach Deutschland und hoffen Ende Jänner wieder zurückkommen zu können. 
Wer weiß, was Covid noch alles bringt. 
Verena, der die Enge in dem Merzedes Sprinter langsam auch zu eng wird, wollte sich ein Bed & Breakfast Quartier für 1 – 2 Wochen mieten, aber das ist ein Ding der Unmöglichkeit.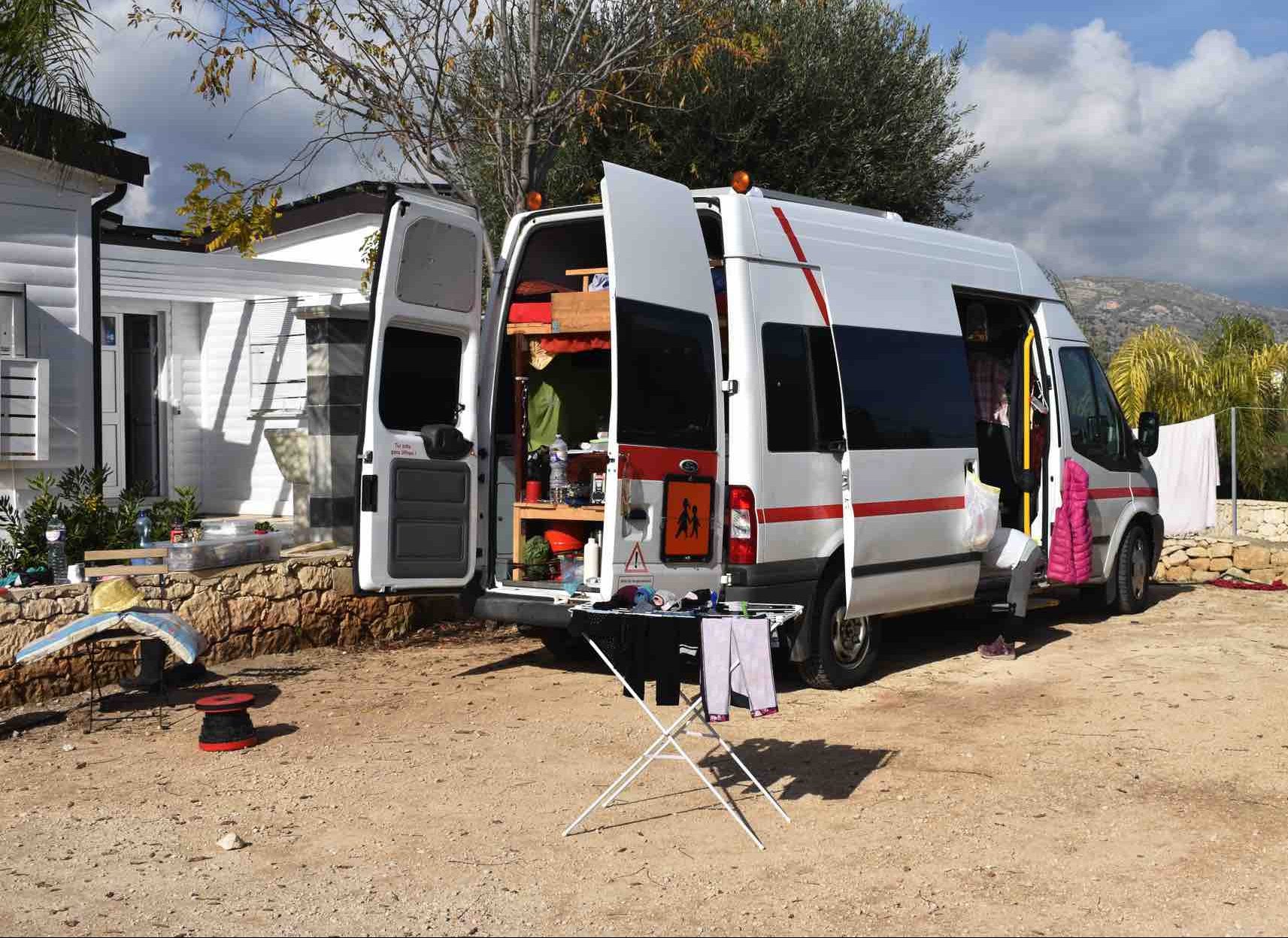 Sämtliche Hotels und andere Unterbringungsmöglichkeiten sind geschlossen.
Wir habe ein Glück, dass wir hier in Oasi Pacaru stehen dürfen und uns der Lockdown nicht betrifft. Wir haben unser Haus immer mit und sind autark. Das Einzige, was wir wirklich benötigen ist Trinkwasser, Lebensmittel und Diesel. 
Natürlich wichtig wären auch noch Italiener, die sich porträtieren lassen. Wir sind zuversichtlich, dass das auch noch kommen wird. 
Wir spekulieren auch, im Jänner weiter nach Malta zu reisen. Dann könnten wir Malta sozusagen auch mitmachen. 
Das alles hängt natürlich noch von den Behörden und den Coronazahlen ab. Es bleibt weiterhin spannend. 
Vorerst genießen wir hier die Tage bis Anfang Jänner und sehen dann weiter.
Bleibt dran und begleitet uns gerne weiter. Wir freuen uns auf eure Kommentare. [:en]Blog entry 16.12.2020
Verena, Ingo and the two girls Serafina and Matthilde have returned.
They have given up the plan to travel to Tunisia by ferry. There would have been too many corona-related restrictions that they didn't want to put themselves through. And so they decided to come back to us after a round trip around Sicily. So the girls are scurrying all over the place again, Mathilda is bonding with all of them and even Lasse has playmates again. But the poor guy got sick last night. The last molars want to come out and are tormenting him with fever. Yes, that's how it is with children. It's always exciting and thrilling.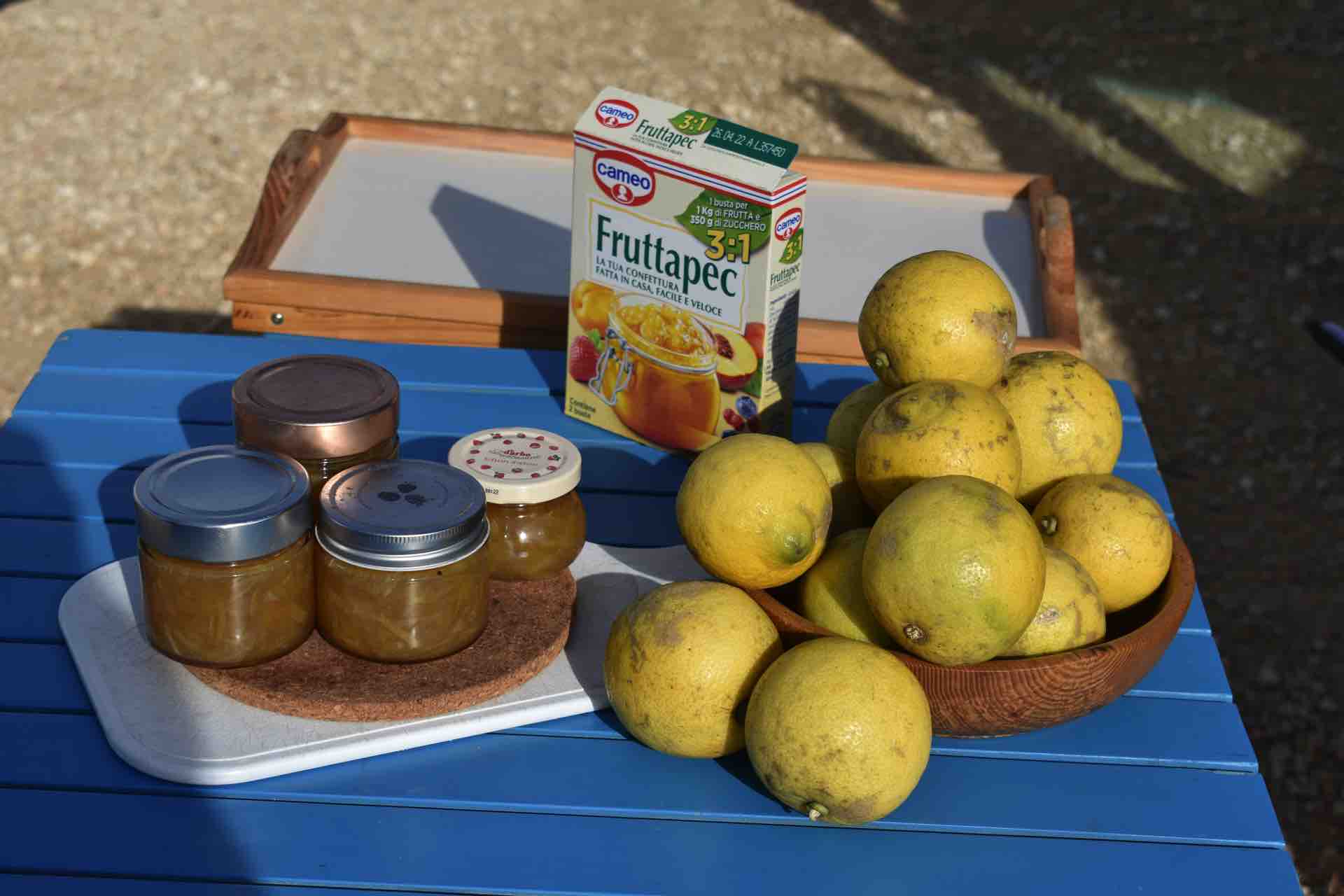 Today Verena and I cooked lemon jam and lemon syrup with the help of the girls.
Delicious! The whole place smelled deliciously of lemons and the syrup infused with mineral water is reminiscent of Sprite or Keli Zitron.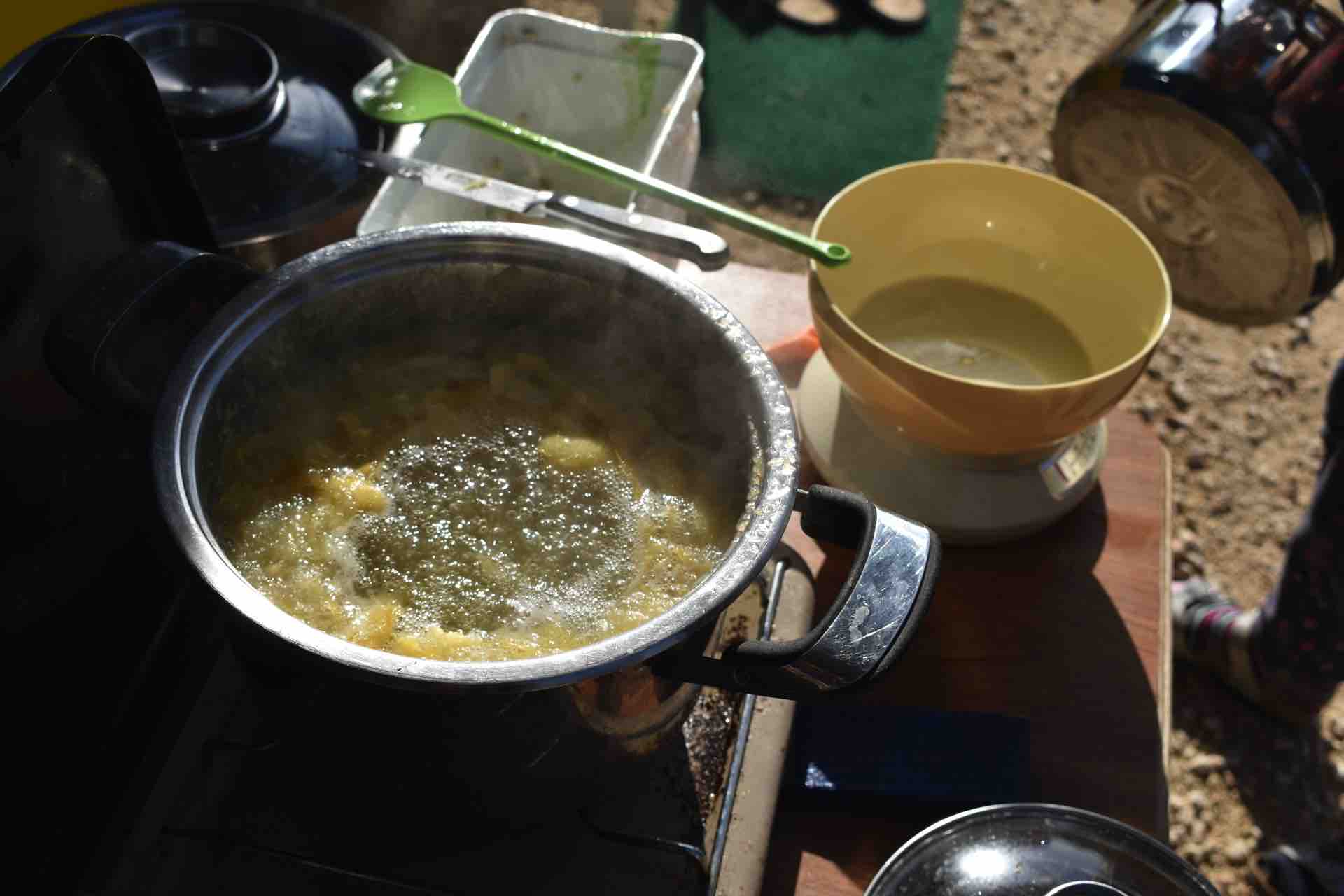 So drinking has become a little more attractive again. After a while, it gets boring to drink only tea or water. 
Tomorrow we say goodbye to Josef and Christiane. They want to go back to Germany and hope to return at the end of January. 
Who knows what Covid will bring. 
Verena, who is getting tired of the cramped conditions in the Mercedes Sprinter, wanted to rent a Bed & Breakfast for 1 – 2 weeks, but that is impossible.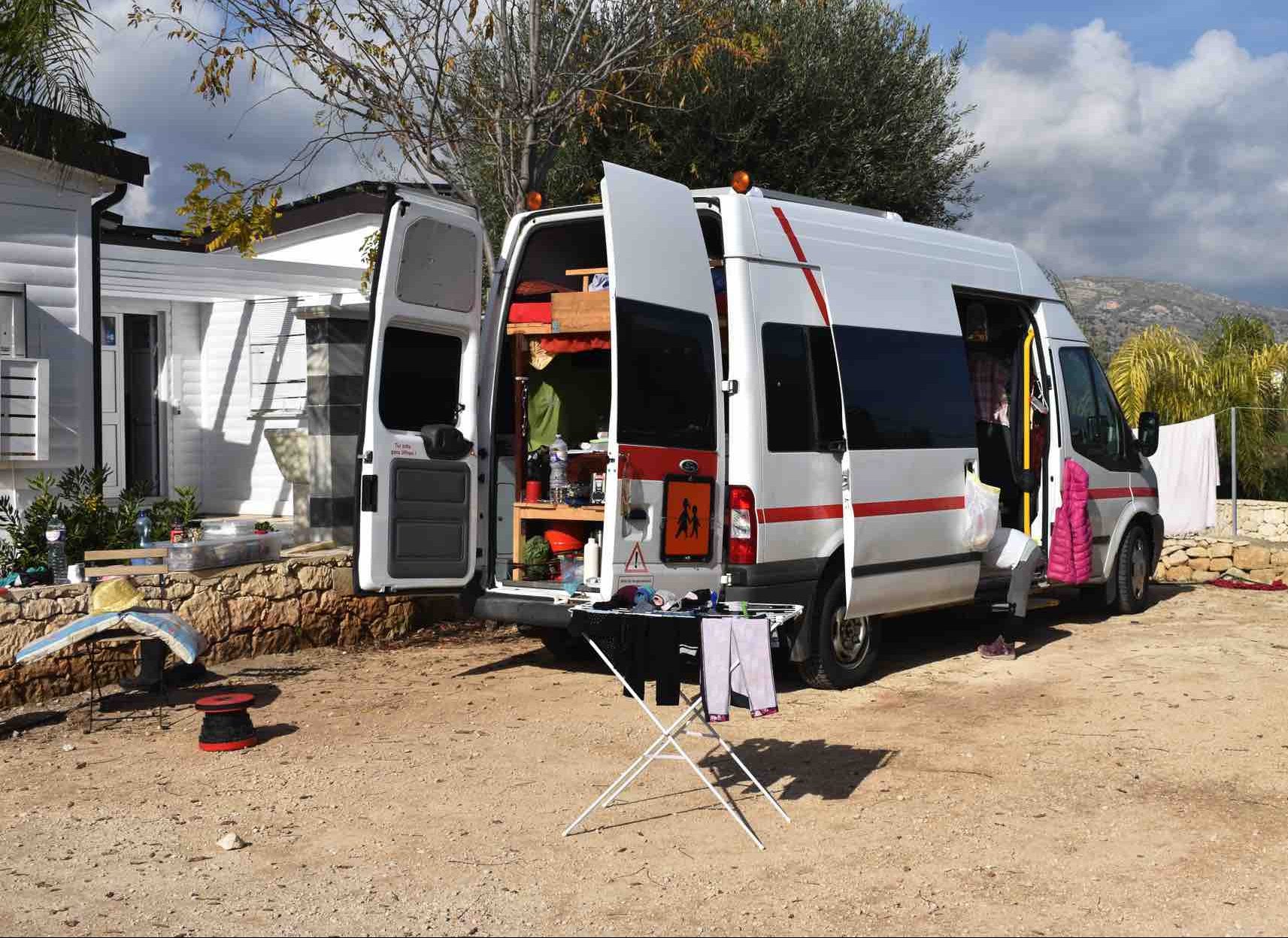 All hotels and other accommodations are closed. 
We are lucky that we are allowed to stay here in Oasi Pacaru and that the lockdown does not affect us. We always have our house with us and are self-sufficient. The only things we really need are drinking water, food and diesel. 
Of course, it would also be important to have Italians to take portraits. We are confident that this will come. 
We are also speculating about travelling on to Malta in January. Then we could also include Malta, so to speak. 
Of course, all this still depends on the authorities and the Corona figures. 
It remains exciting. 
For the time being, we will enjoy the days here until the beginning of January and then see what happens. 
Stay tuned and feel free to follow us. We look forward to your comments. [:]