Blog entry 25.12.2020
Today Richard offered us to use his TV set,
which he has extra, as a screen for a cinema evening. At the same time he lent us a documentary CD about Niki de Saint Phalle.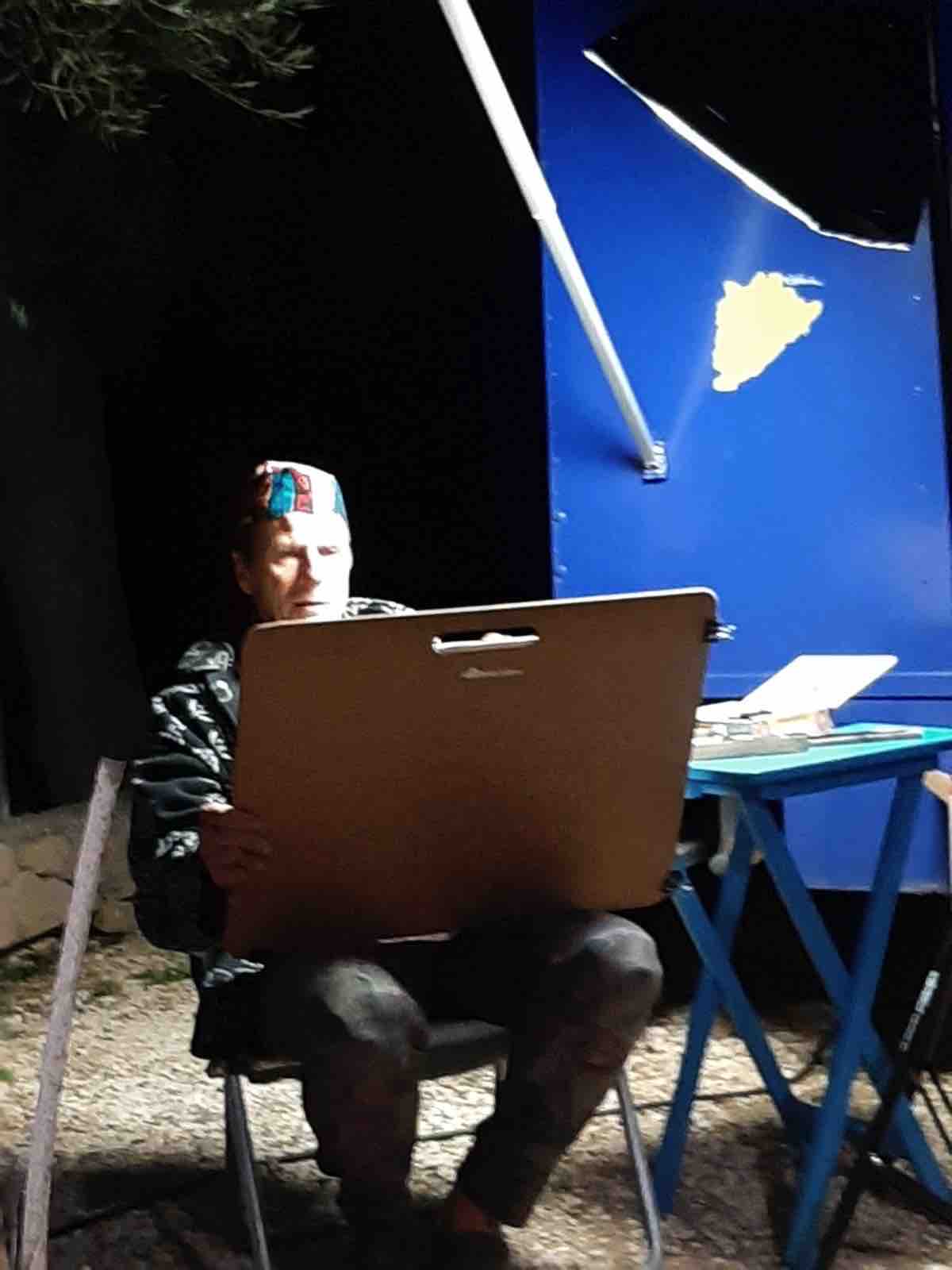 Wilfried spontaneously set up his tripods with lamps and video camera and began to portray Eva while the film was playing.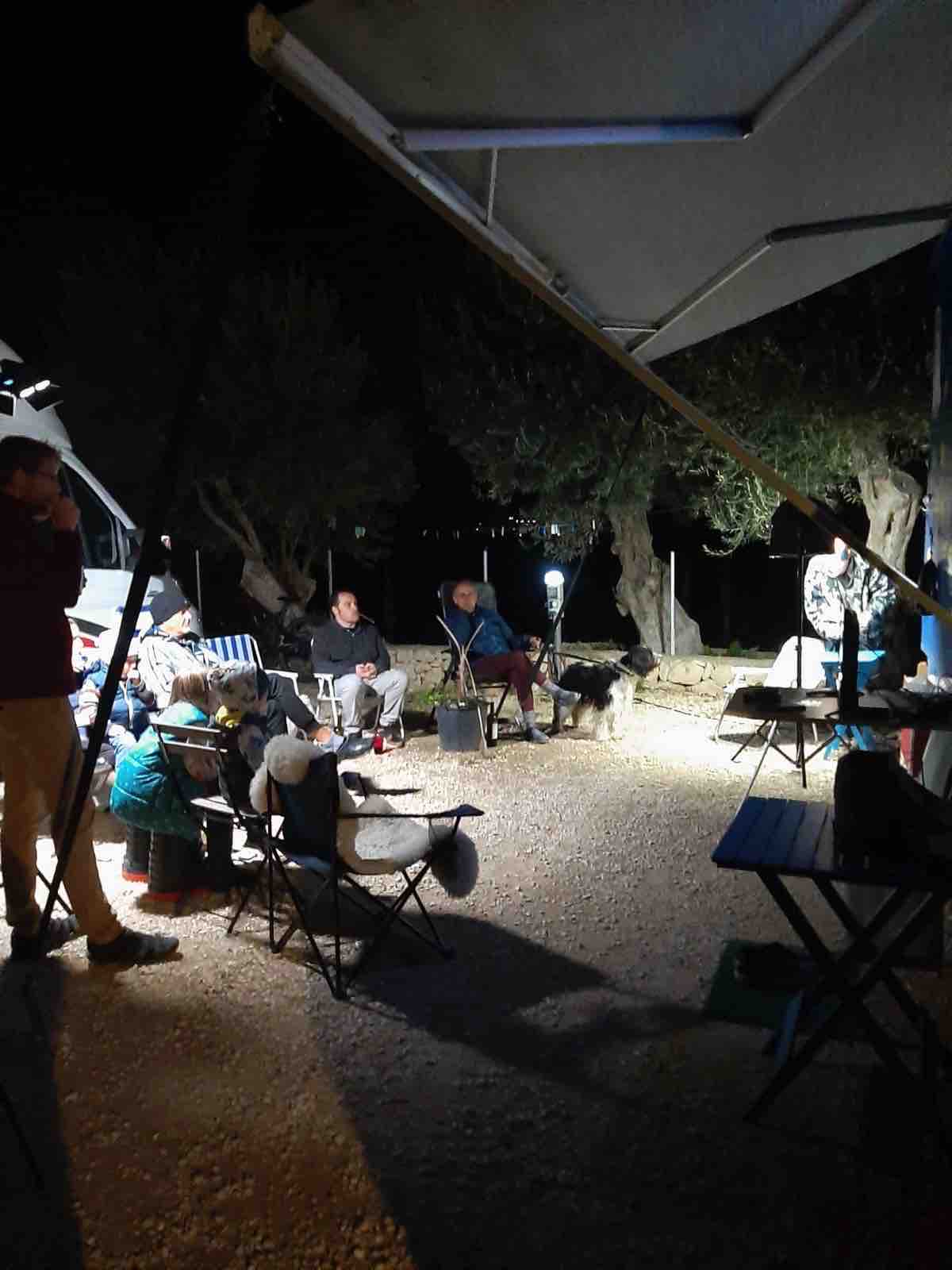 Everyone listened spellbound, even the children were fascinated by the artist's huge and colourful creations. Of course, everyone wants to visit the Tarot Garden in Tuscany on the way home and see and marvel at the sculptures live. 
Richard is an architect, carpenter and social worker and a very interested person in culture who still has some treasures stored in his van. So an open-air cinema experience is guaranteed even more often. The distance rules can also be observed.
Some of us women spent today doing handcrafts. In return, Wilfried started our new washing machine again today and washed all the clothes. Now we don't even need a laundrette to do our laundry in the future. Monika and Gert had an awning sent to them and now have no more room for their washing machine. They gave us their washing machine, which has only been used once and has already proved itself twice. Now we are one step more independent. 
The sun even dried the laundry ready for the cupboard. 
Oh yes, and the first step towards making Limonjello was also taken today. Lemon peels were soaked in alcohol. After 10 days, the peels are removed and the sugar water is added. After another resting period, the drink is ready. I'm curious to see how it tastes. A delivery of oranges from Spain from our sponsored tree is also to be delivered here and there will be a lot to do. Orangjello also wants to be tasted. Exciting!