[:de]Blogeintrag 25.12.2020
Richard hat uns heute seinen TV Apparat,
den er über hat, angeboten quasi als Leinwand für einen Kinoabend zu nutzen. Gleichzeitig borgte er uns auch eine Dokumentations CD von Niki de Saint Phalle.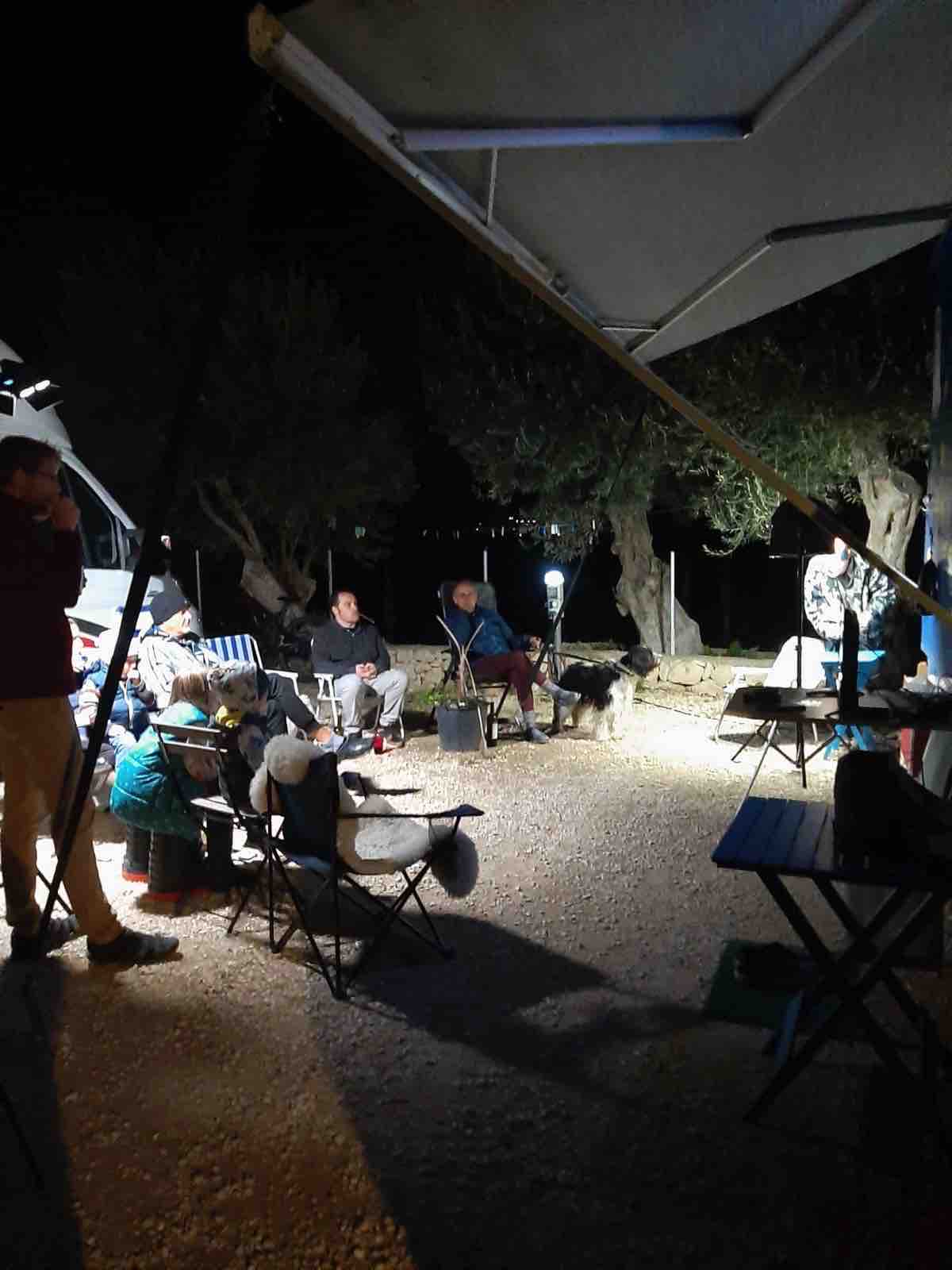 Spontan baute Wilfried seine Stative mit Lampen und Videokamera auf und begann Eva zu porträtieren während der Film lief.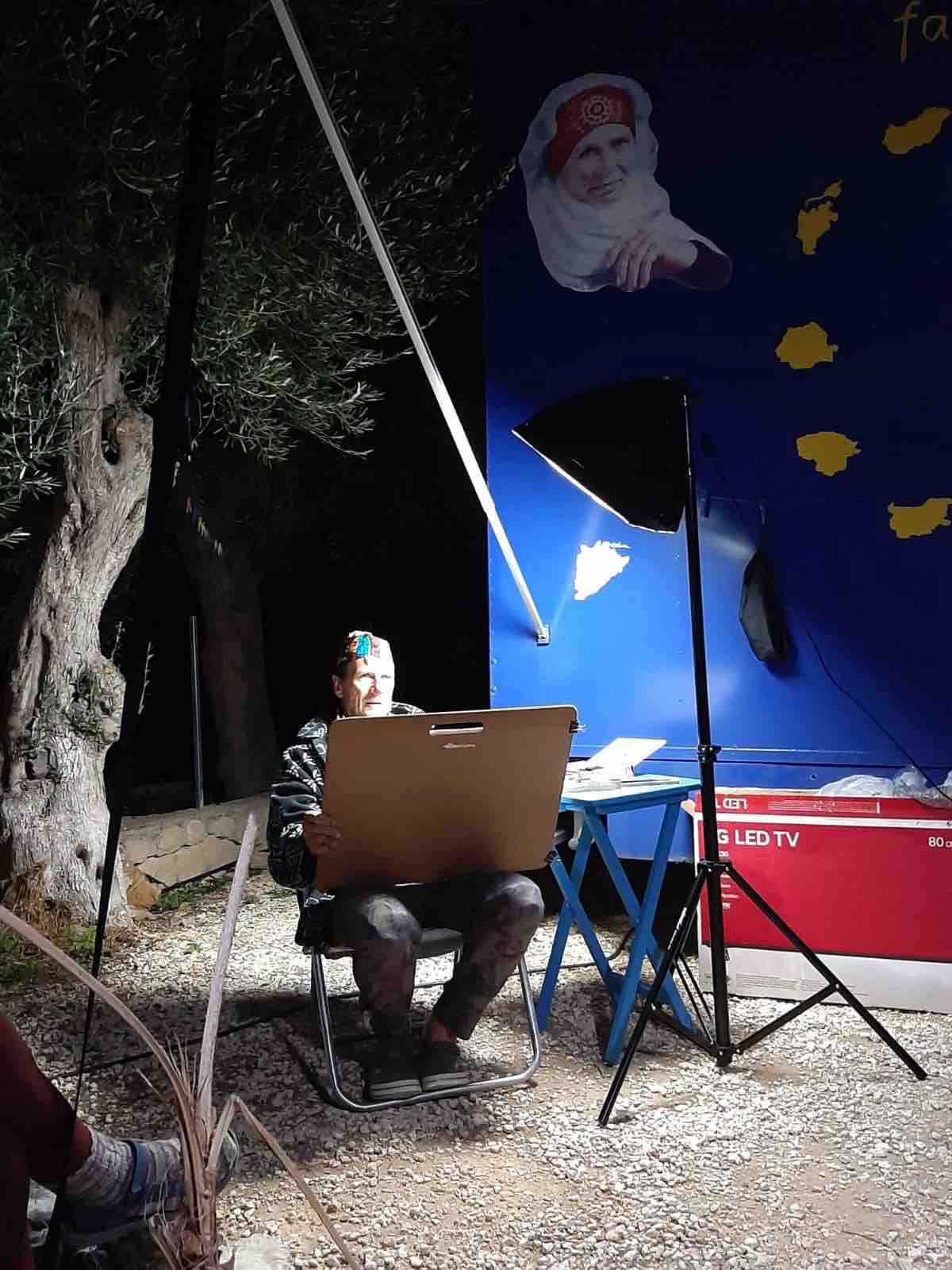 Alle lauschten gebannt, sogar die Kinder waren fasziniert von den riesigen und farbigen Gebilden der Künstlerin.
Alle wollen natürlich den Tarotgarten in der Toscana bei der Heimfahrt besuchen und die Skulpturen live sehen und bestaunen. 
Richard ist Architekt, Tischler und Sozialarbeiter und ein sehr kulturinteressierter Mensch, der noch einige Kostbarkeiten auf Lager hat. Somit ist ein Freiluftkinoerlebnis noch öfter garantiert. Auch die Abstandsregeln können eingehalten werden.
Der heutige Tag wurde von einigen von uns Frauen mit Handarbeiten verbracht, im Gegenzug hat Wilfried heute wieder unsere neue geschenkte Waschmaschine angeworfen und sämtliche Wäsche gewaschen. Jetzt brauchen wir in Hinkunft auch nicht einmal mehr einen Waschsalon zum Wäsche waschen. Monika und Gert haben sich ein Vorzelt schicken lassen und nun für Ihre Waschmaschine keinen Platz mehr. Sie schenkten uns kurzerhand ihre nur ein mal benutzte Waschmaschine, sie hat sich schon 2 x bei uns bewährt. Jetzt sind wir noch einen Schritt unabhängiger.
Die Sonne hat die Wäsche sogar noch schrankfertig getrocknet. 
Ach ja, und der erste Schritt zum Limonjello ist heute auch geschehen. Zitronenschalen wurden in Alkohol eingelegt. Nach 10 Tagen werden die Schalen entfernt und es kommt das Zuckerwasser dazu. Nach nochmaliger Ruhephase ist das Getränk fertig. Bin schon gespannt wie es schmeckt. Eine Orangenlieferung aus Spanien von unserem gesponserten Baum soll ebenso hierher geliefert werden und da gibt es dann viel zu tun. Auch Orangjello will probiert werden. Spannend![:en]Blog entry 25.12.2020
Today Richard offered us to use his TV set,
which he has extra, as a screen for a cinema evening. At the same time he lent us a documentary CD about Niki de Saint Phalle.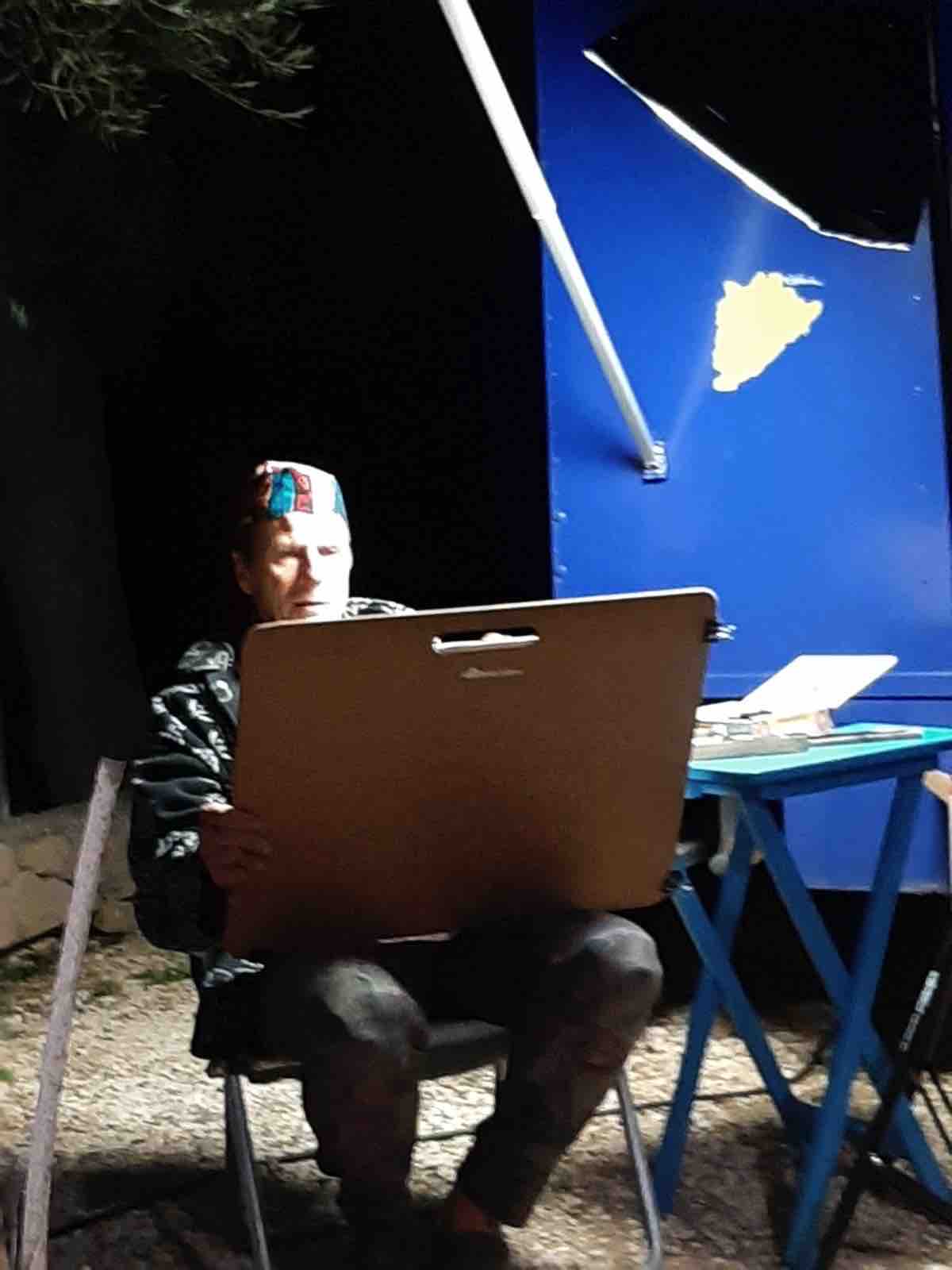 Wilfried spontaneously set up his tripods with lamps and video camera and began to portray Eva while the film was playing.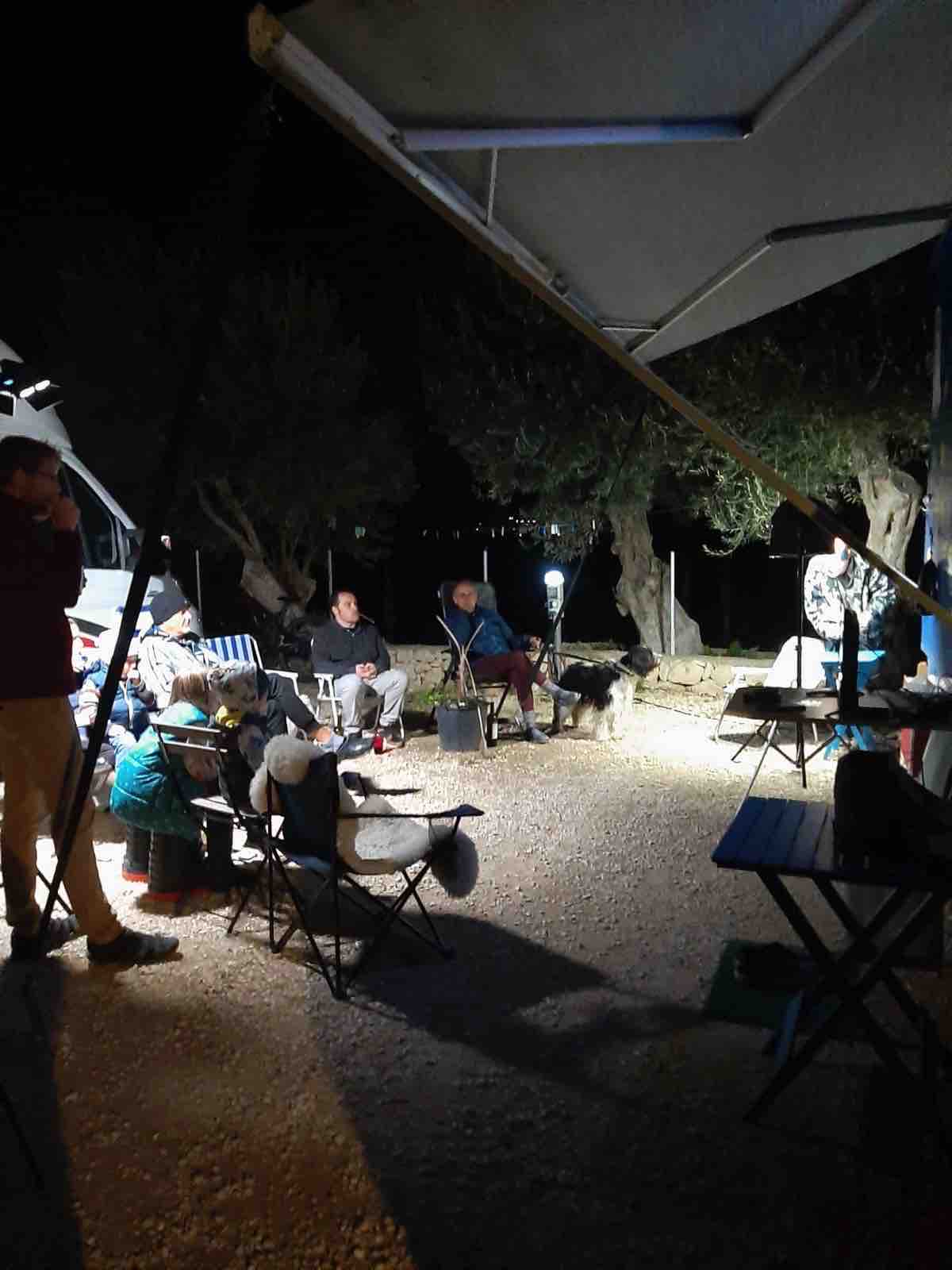 Everyone listened spellbound, even the children were fascinated by the artist's huge and colourful creations. Of course, everyone wants to visit the Tarot Garden in Tuscany on the way home and see and marvel at the sculptures live. 
Richard is an architect, carpenter and social worker and a very interested person in culture who still has some treasures stored in his van. So an open-air cinema experience is guaranteed even more often. The distance rules can also be observed.
Some of us women spent today doing handcrafts. In return, Wilfried started our new washing machine again today and washed all the clothes. Now we don't even need a laundrette to do our laundry in the future. Monika and Gert had an awning sent to them and now have no more room for their washing machine. They gave us their washing machine, which has only been used once and has already proved itself twice. Now we are one step more independent. 
The sun even dried the laundry ready for the cupboard. 
Oh yes, and the first step towards making Limonjello was also taken today. Lemon peels were soaked in alcohol. After 10 days, the peels are removed and the sugar water is added. After another resting period, the drink is ready. I'm curious to see how it tastes. A delivery of oranges from Spain from our sponsored tree is also to be delivered here and there will be a lot to do. Orangjello also wants to be tasted. Exciting![:]