Blog entry 26.11.2020
It is unbelievable. A short trip to the sea turned into almost 8 weeks.
On October 3rd we landed in Principina a Mare during storm and thunderstorm to enjoy a few days at the sea.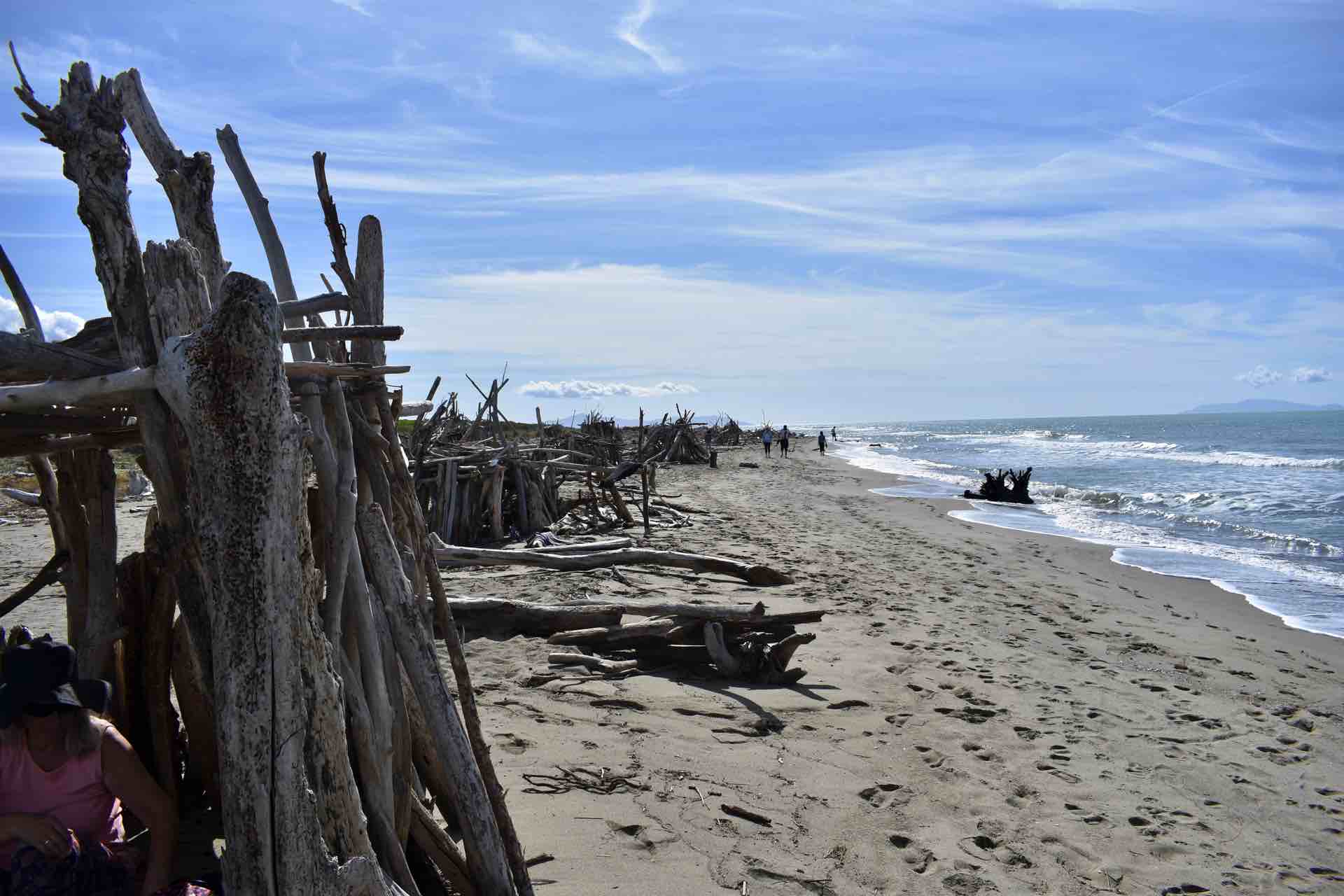 The last days of the off-season before all the bars and restaurants on the beach closed, were so summerly beautiful and warm that we decided to stay.
One parking bay further on, the ghastly asphalt pitch turned into a wooded and pine-lined car park, where many motorhomes came and went. Bit by bit a group of 4 campers crystallized, whose occupants got along very well. The so-called "Gipsy group" was formed: a family consisting of Joachim and Tanja with their 15-month-old son Leo from Munich, a couple from Berlin, Marc and Sabrina and the single traveller Claudia from Essen, who is currently enjoying her sabbatical year.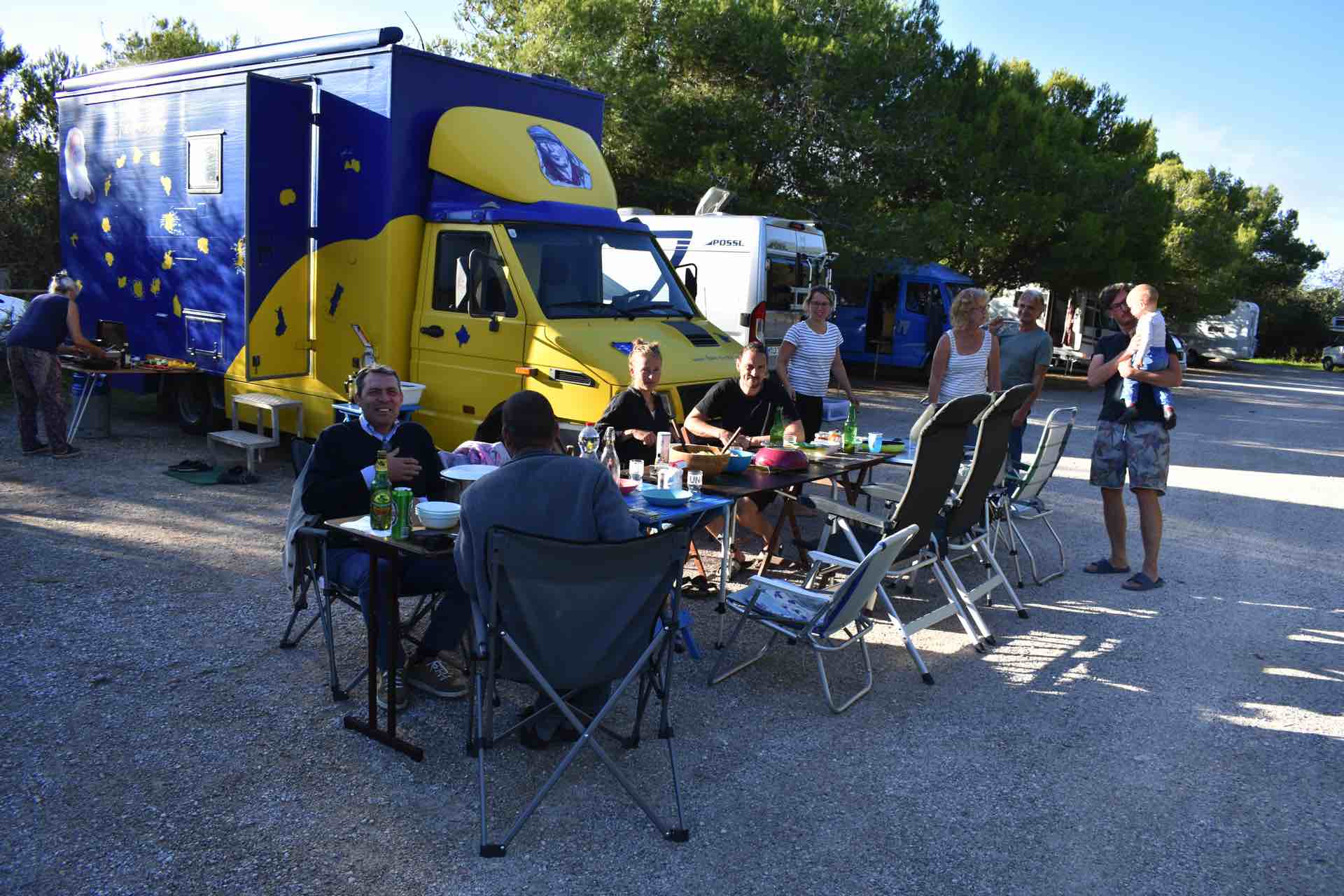 A cooking and eating community was quickly formed, yoga together and plenty of time to get to know each other made the days fly by. Everybody had only planned a short stopover, but like magic the place didn't let anybody go so quickly.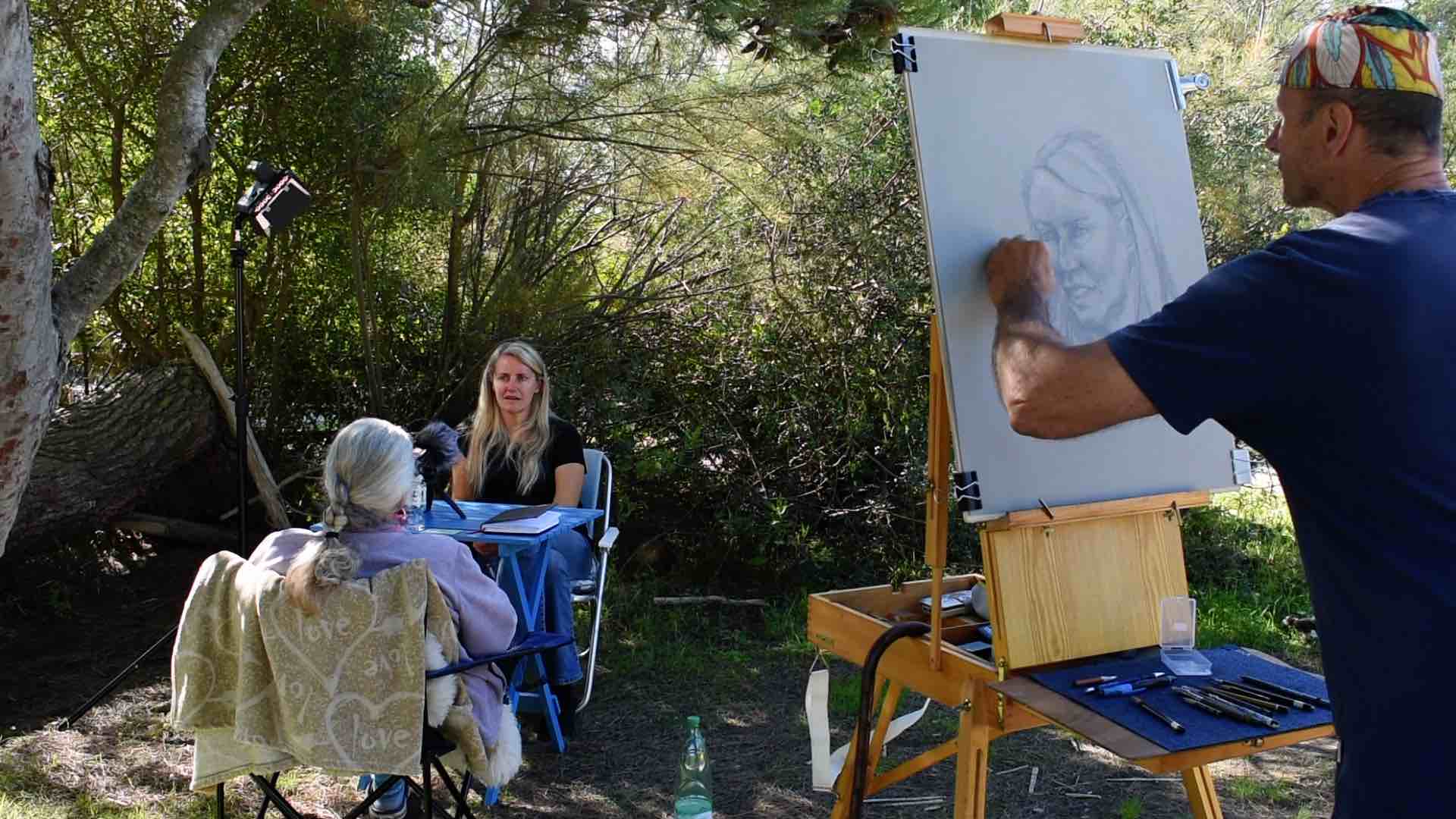 After only one week Claudia, a teacher from Grosseto, showed up and had her portrait painted two days later. A few days later she also brought her friend Jon, an English writer, with her for a portrait. 
Then Harald showed up: emigrated in 2001 from the Nuremberg area, car upholsterer in the 4th generation and since then happy to have stayed in Italy. He placed himself with his camper near us and wanted to contact us. Unfortunately we had gone shopping at Lidl on Sunday and disappeared from his sight. The next weekend, when we were met by a broad grin from a camper and a German greeting from an Italian vehicle, we didn't know our what was going on at first. We did not know him. Why did he greet us so friendly? He had had a week to study our homepage and was delighted to see us again. Immediately the chemistry between us was right and he was portrayed in oil by Wilfried in his workshop, where he could also show us his works and workshop.
A Porsche served as background for the setting. He has specialised mainly in Porsche. 
He even made a pair of original Porsche slippers for each of us and for my grandson in Austria.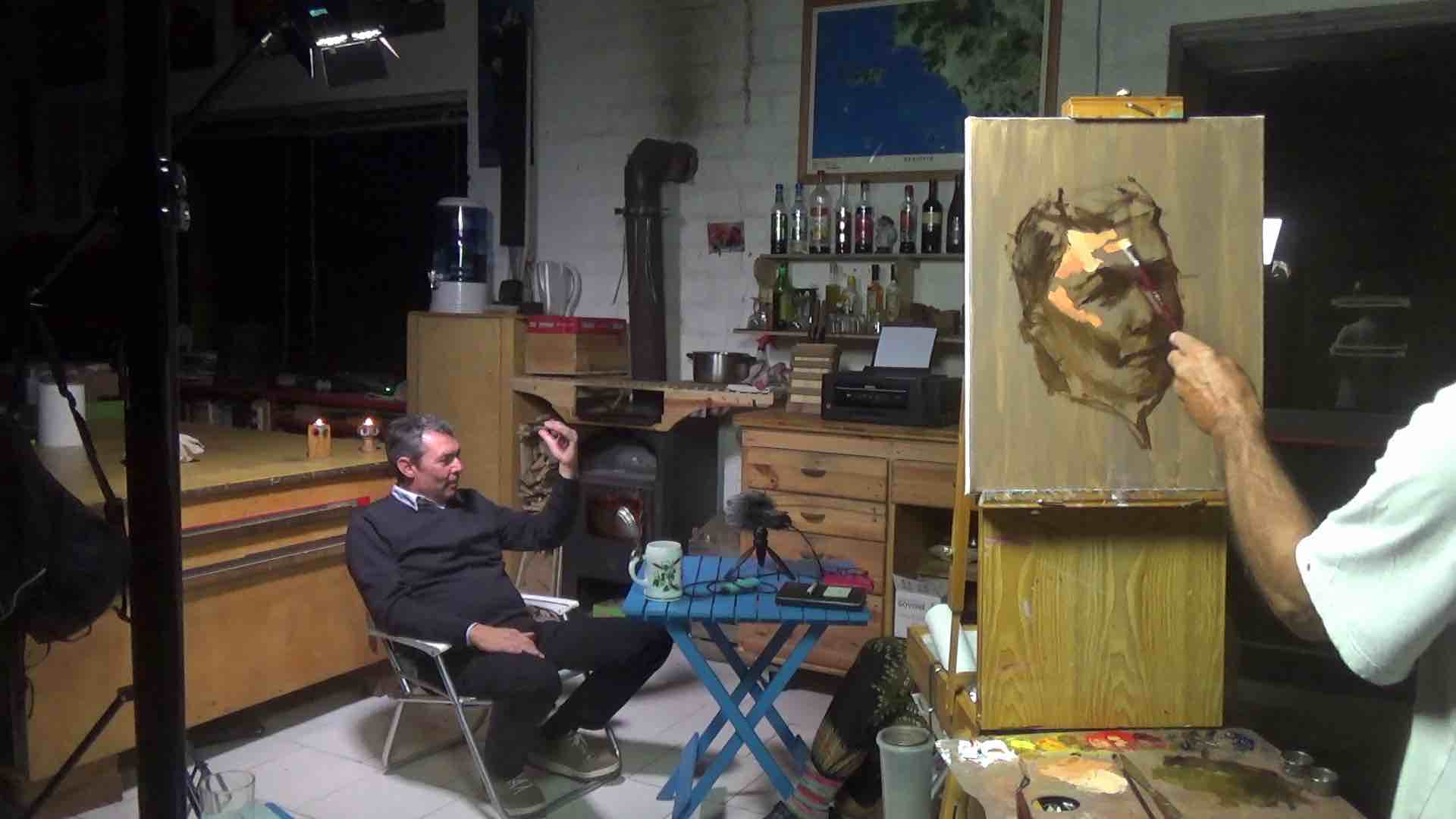 His friend Massimo could also be portrayed in the workshop.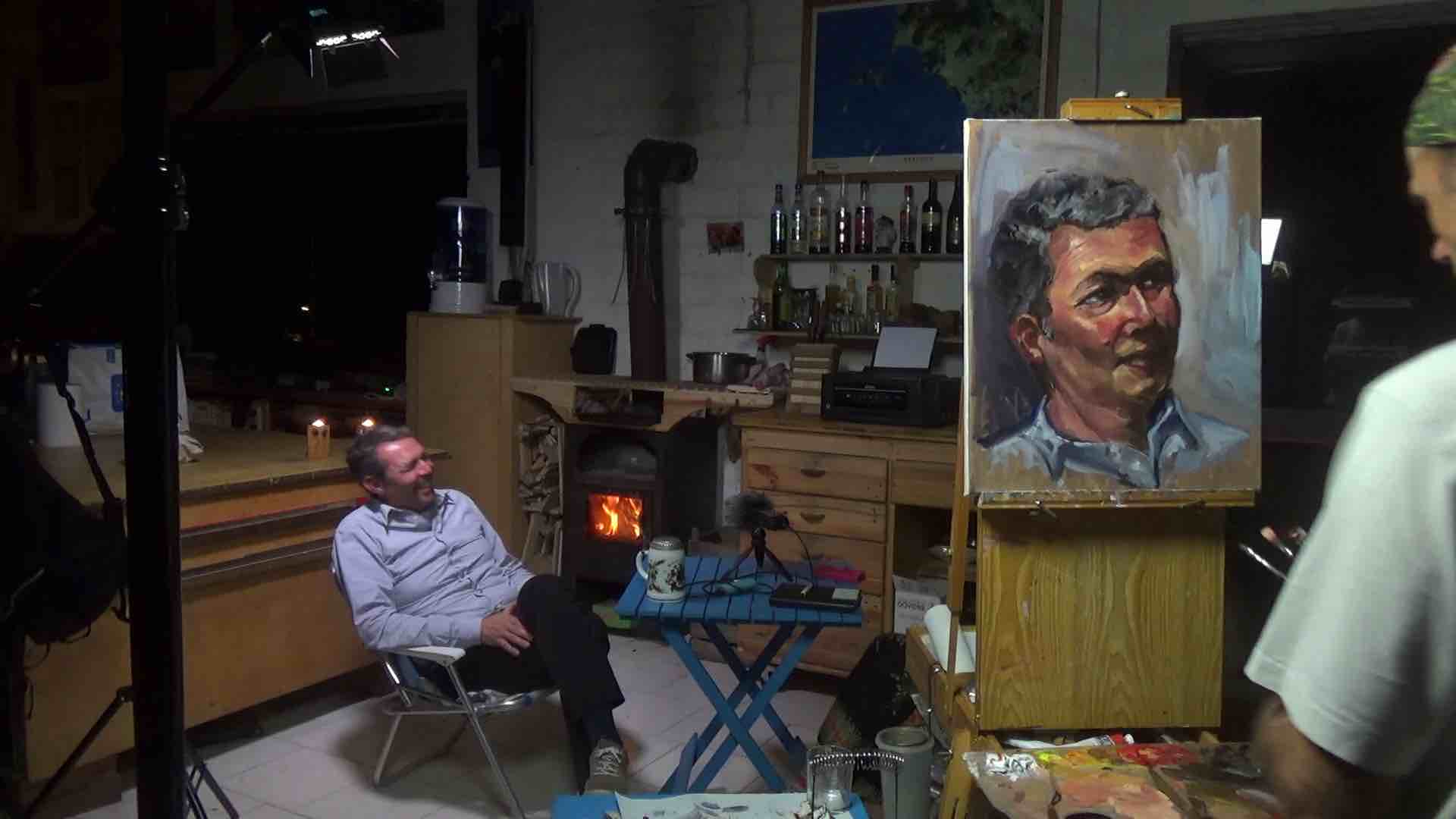 The family from Munich and the two Berliners unfortunately had to return home and we miss the cooking experiences together as well as the long evenings at the long table, pieced together from the various camping tables.
Then Gian also turned up. An Italian with perfect German skills, acquired during his long stay in Germany. He has also grown dear to our hearts and was accepted into the Gipsy group, even though it had melted down to 4 people in the meantime. Gian was also accepted into the Face Europe family.
Despite Corona and tougher rules we managed to get 6 portraits for Face Europe during this time.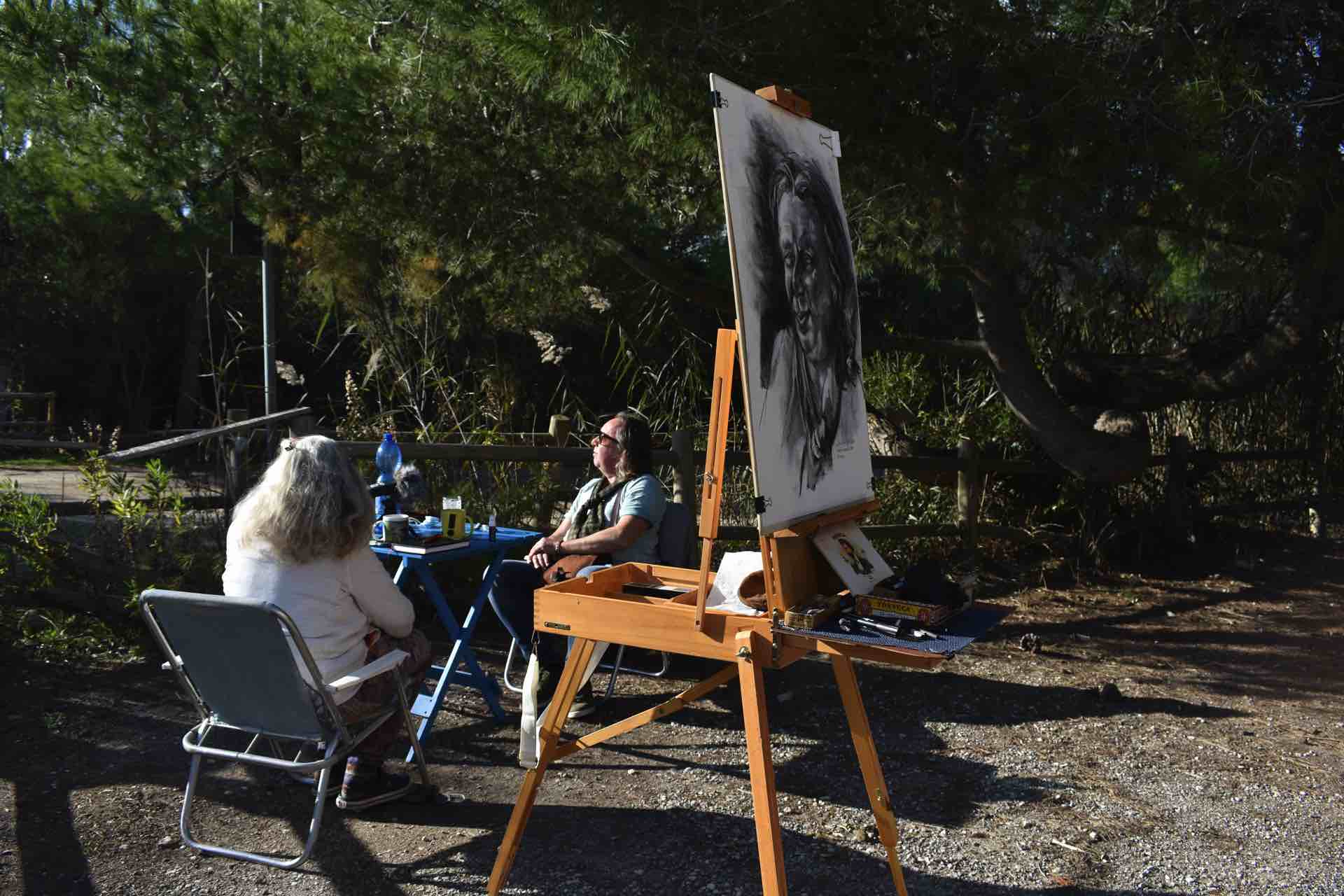 Claudia will continue to travel with us to Sicily. Tomorrow we will continue. We hope to see Gian and Harald again soon, just like all Gypsies.