Blog entry 13.4.2021
The A3 motorway takes us almost 300 km north through 73 tunnels and over at least as many bridges into a mountain world that suits us well.
Near Polla, over a 12 km steep asphalt road, our Park4night app leads us to a small picnic area.
A well with fresh spring water and comfortable benches to sit on, a great view and us all alone on the mountain. The next morning we hike uphill to the next picnic area and back again. It takes 2 hours until we are back "home".
We spend another night on the mountain, we could use the last rays of sunshine for our excursion before the sky turned grey and it started to rain. Instead, we took advantage of the sunshine this morning to continue our journey. The weather forecast is very bad. There is supposed to be a low pressure over the whole of Europe for 2 weeks and it is too cold everywhere. In Nußdorf it is snowing again. In Italy, too, we only see rain clouds in the forecast and the temperatures have never been as cold all winter as they are now in spring. The wind is bitterly cold, the sunny windows don't exactly invite us to be outside. We made our way 150 km north. After the lunch break, the desire to drive further has left us.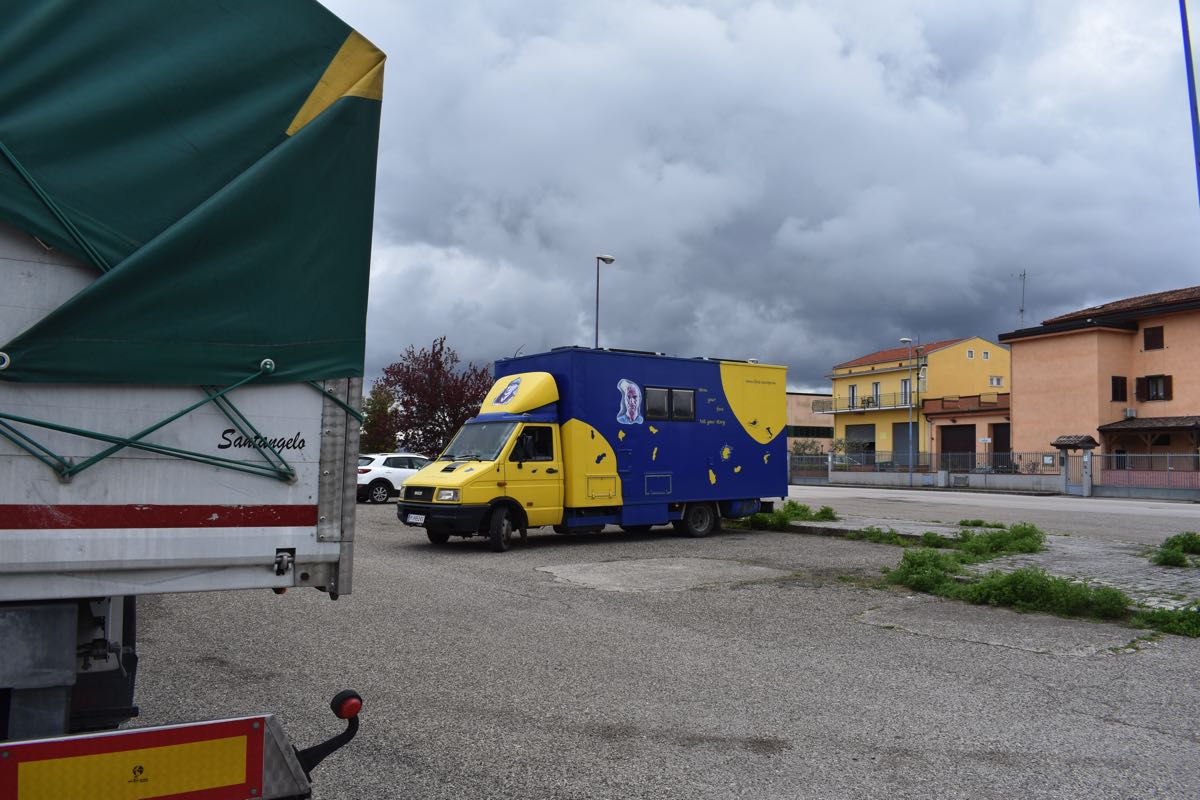 So we find ourselves on the outskirts of Melfi, quite unspectacularly, in a car park that is also used by truck drivers.